Sustainability
Prioritising people, places and the planet
A global approach to local change
From reducing waste and driving down the carbon footprint of our supply chain, to promoting sustainable materials, we focus long-term to bring lasting change to people, places and communities, and improve economic, environmental and social outcomes for generations to come.
Our sustainability strategy is key to our approach. In this section, you'll discover how our developments are prioritising the planet, championing biodiversity, incorporating the UN's Sustainable Development Goals and adding social value to disadvantaged people and communities across the UK
In July 2020 we published our Sustainability Strategy. Through stakeholder consultation, we identified our material issues and aligned the strategy to eight of the United Nations Sustainable Development Goals.
Tim Beale Chief Executive Officer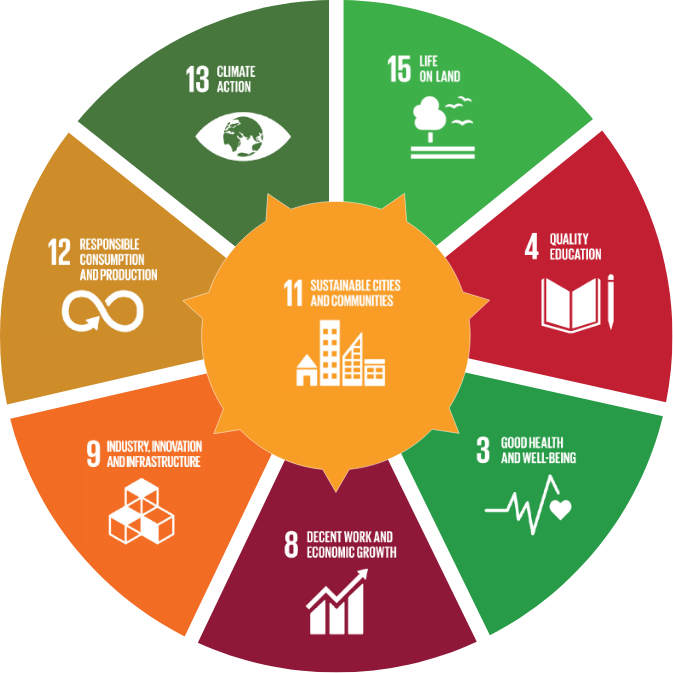 Building a more sustainable future for all
Sustainability is integral to our day-to-day operations, supply chain and business model. It not only drives social and environmental change, but also helps to provide a platform for innovation that benefits people and places across the UK.
We are delivering a sustainable future by designing and building quality neighbourhoods, investing in the environment and local economies, delivering employment and creating social value.
Our aim is to build homes and communities that are valued by all, through safe and resource-efficient construction, responsible sourcing practices and delivering sustainable solutions for our partners.
Safeguarding the planet and supporting community
Our Sustainability Policy sets out our commitment to continually improve the sustainability of the homes we build, reduce our carbon footprint, protect our planet and tackle poverty and disadvantage in the areas where we operate.
8 ways we're contributing to global sustainable development efforts
Our sustainable activities at a local level add up to a bigger picture globally. That's why we have aligned our focus and objectives to 8 of the United Nations' Sustainable Development Goals where we can make a material contribution. SDG 11 in particular (Sustainable Cities and Communities) is a key focus for our business.
Prioritising environmental protection, health and safety and quality
To reduce our everyday impact and continually improve our environmental performance, Keepmoat's regional teams work to our triple certified ISO9001:2015, ISO 14001:2015 & ISO45001:2018 management system. This ensures high construction standards for environmental protection, health and safety and quality homes.
Our approach includes:
Enhancing environmental controls in construction management systems and contractor trade specifications, to ensure our environmental standards are consistently implemented across all operations.
Communicating with site teams via online environmental training, briefings for management teams, toolbox talks and e-learning.
Refining our Health, Safety and Sustainability assurance regime to ensure safety hazards and environmental aspects receive the appropriate focus.
Creating low carbon homes
To drive down the carbon footprint of our developments and bring more customers the benefits of affordable, environmentally-friendly living, we have introduced low carbon technology and materials into our homes, e.g. using over two million low cement Edenhall bricks from Marshalls, which generate 50% less carbon during the production process.
In 2020, 97% of our homes were designed to achieve an EPC B rating or above. As we progress towards designing homes that can meet the proposed 2025 Future Homes Standard, modern methods of construction will play an increasingly important role. In a pioneering trial in West Gorton, Manchester, we have used smart technology combined with fabric improvements, renewable energy generation and battery storage to achieve an initial reduction in electricity bills of 88%.
Managing waste and promoting recycling
The best way to deal with waste is to avoid producing it in the first place and designing out waste is key to our approach. Ultimately, we aim to make Keepmoat a zero-net waste business by 2024, effectively closing the loop. To achieve this, we are prioritising sustainable materials and products, and minimising and responsibly managing the waste that arises from the construction process.
We are adopting Materials Management Plans, which enable excavation material and soil to be treated as a resource to be re-used rather than a waste product, on all new developments.
Driving energy and carbon efficiency in our operations
Our primary focus is on reducing energy use. To minimise diesel use on site, we provide our construction employees with training to reduce idling of site machinery. In addition, all our electricity tariffs – for energy use in construction, sales offices, unsold plots and in our offices - are 100% zero carbon and renewable.
Governance and management
A Sustainability Committee of the Executive with cross-functional oversight now ensures a full-focus on sustainability each quarter at the highest levels of the organisation. Alongside this change, we have created an entirely new sustainability function, including new positions of Head of Sustainability and Corporate Sustainability Adviser. You can read more about this in our Sustainability Report 2021
Sharing opportunity. Adding social value.
We're here to do more than just build new communities. We aim to change people's lives for the better and make decisions that benefit their long-term prosperity, prospects and quality of life.
We support our partners to deliver their social value priorities and make maximum use of local employment resources and skills with six Social and Economic Impact Managers. They work closely with schools, local representatives, community leaders and community groups to support local priorities and enable places to flourish, long after our developments are completed.
Adding value: economically, socially and culturally
From North Glasgow to Nottingham, we're proud to have played an active role in projects that have generated over £18.5million in social value. Here are just a handful of our recent successes:
World of Work Programme – Leicester
As part of Leicester College's 'World of Work (WOW) Experience Programme', we gave Level 1 construction students the opportunity to develop key employability skills, learn more about the industry and engage with local companies. This provided opportunities to develop the skills and qualities employers are looking for including; self-confidence, resilience, problem solving and a sense of community. The WOW programme is just one example of how we're helping the industry to meet the challenge of a sector-wide skills shortage.
Social value: £63,000 of social value generated
Kick Start Programme – Hull
Working in partnership with Riverside, Keepmoat implemented a pre-employment construction programme in Bransholme, one of the Hull's most deprived wards. Over a 12-day period, residents were offered the chance to learn a wide range of construction-related and health and safety skills, preparing them for a career in the sector.
To date, 11 residents have completed the programme, six apprenticeship opportunities have been created and five residents have signed up to continue their construction training with Orchard Training.
Social value: £127,000 of social value generated for the Local Authority and local community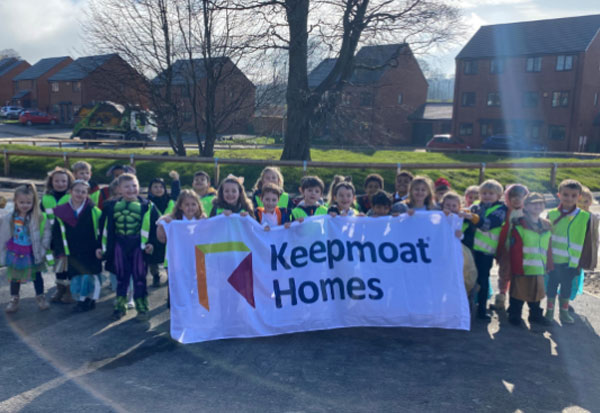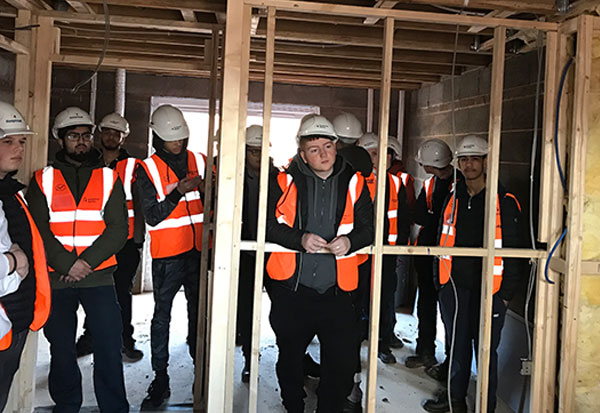 Find My Future - Salford
Over the course of the pandemic we have had to change the way we work to keep our employees and communities safe. This included working with Salford City Council, Salix Homes and Galliford Try to coordinate an online Find My Future event.
The weeklong virtual event was aimed at 16 to 25-year olds who were invited to tune in to videos that partners had created. This helped to showcase the apprenticeships, study programmes and traineeships available in Salford and encourage prospects to learn, gain experience and develop skills. Over the full week, the sessions reached over 28,000 people, and had approximately 7,500 views.
Trinity Academy - Newcastle
Working with Newcastle Trinity Academy over a three-week period, we supported students to better understand construction, and engage with the industry and potential career opportunities.
Through a number of virtual sessions, we helped the students to produce small, 10-unit, sustainable 3D developments, culminating in the groups presenting their designs and ideas along with their calculations to show their profit margins.
Mentoring circle - Nottingham
Working in partnership with the Department for Work and Pensions and Nottingham Jobs, we have been supporting local people in Gedling through a Construction Mentoring programme.
The programme supports people who are interested in a career in construction with a variety of support to assist them with their career development journey. The partnership has provided training to obtain a CSCS card, a two-week site-based work experience placement at our Chase Farm development and ongoing employability support upon completion of the programme.
Build – North Glasgow
Keepmoat have a long-term partnership with Glasgow Kelvin College.
BUILD North Glasgow will provide skills, work experience and qualifications to candidates, providing them with best possible chance of securing employment in the industry.
The programme was awarded £1.2m from CITB to deliver the programme over three years, supporting 180 individuals from key priority groups. All participants receive full employability training and a number of other bespoke sessions supporting personal development along with a whole host of construction, engineering and plant-based training and qualifications.
Skills hub - (Timeless in Seacroft, Leeds)
The skills hub, at our Timeless Development in Seacroft, Leeds has enabled over 490 students, aged 4 to 18, to learn about the construction industry, develop their skills and take part in workshops, taster sessions, work experience and apprenticeship opportunities. We opened a permanent facility in Jan 2021 with a classroom to learn theory, prepare for CSCS tests, mock interviews and CV writing. and an outdoor learning space, to develop practical skills through demonstrations.
To make sure everyone can take advantage, we're working in partnership with Leeds City Council, local schools and colleges, HMP Leeds Construction Academy and the Job Centre. In future, the hub aims to support 600 students per year.
Flooding support - Doncaster
Following the 2019 floods, we offered help to vulnerable residents left needing construction support.
Working with Doncaster College and OTE Construction Training we formed a partnership that benefitted local residents affected by flooding and provided real-life site experience for young people undertaking construction training.
Over the course of the last year, 10 uninsured properties belonging to vulnerable residents have been fully refurbished - with Keepmoat and our local suppliers providing all the materials needed for the construction trainees to complete the works.
Adapting to customer needs - Speke
At Greenway Road in Speke we adapted a brand new four-bedroom home for a family to cater for the needs of their 10-year-old daughter, who has Retts Syndrome and needs a wheelchair to get around.
The house is part of South Liverpool Homes' 118-home Greenway development. The new home contains specially designed features to support the family in their daily routine, including a lift, a bathroom with a lifting hoist, a hoist in the bedroom, widened doors and easy access into the home and garden.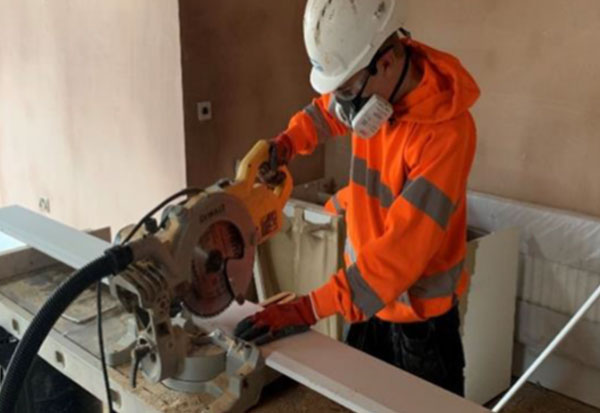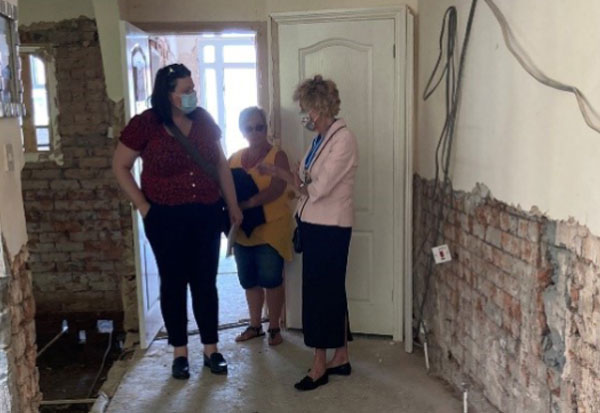 Sustainability Report 2021
At Keepmoat we think and act beyond bricks and mortar – sustainability is built into our vision: Building Communities and Transforming Lives.
As well as creating better places for people to live across England and Scotland, we know our success depends on playing our part in building the sustainable communities and enhanced environments our customers and partners value.

Riverbank View, Charlestown, Salford
Charlestown is a brownfield site in the centre of Salford. In collaboration with Salford City Council, we're helping to regenerate the area; and providing training, job opportunities and an improved environment.
This resulted in the development winning the 2018 Social Value UK award for its work with young people not in employment education or training (NEETs).
Key features:
15-hectare brownfield development of 425 homes, located in a regeneration area.
13% (2 hectare) green space and play areas
135 weeks of work experience and 1,674 under 25's engaged - promoting a career in construction
136 Kickstart participants obtaining 367 qualifications
345 children supported with holiday hunger
Number of local shops increased threefold
Shortlisted for the BIG Biodiversity Award for NEET horticultural project - working with young people not in employment education or training
99% of waste diverted from landfill diversion
Partner - Salford City Council

Citywide Developer Partnership, Hull
The Hull Citywide Developer Partnership (HCDP) is a consortium of developers, including Keepmoat, Strata, Home Group and Priority Space. It's also a true example of how the local community, the council and private sector can come together to regenerate an area, stimulate private investment and deliver transformational change.
Located in one of the lowest 1% of deprived areas nationally, the area has low levels of skills and wages, high levels of unemployment and benefit reliance, poor health and high levels of crime.
An extensive community engagement and skill programme has delivered huge change and regeneration.
Key features:
Construction of 1,200 new homes, refurbishment of 365 existing homes.
41% (279 homes) affordable housing
22% reduction in anti-social behaviour
672 jobs created or safeguarded
98 new apprenticeships
£1m of funding secured from DFE an CITB to create a new construction skills hub

Chase Farm, Gedling, Nottingham
Chase Farm is a great example of how working in partnership allows us to invest in local communities and deliver local benefits.
Chase Farm is an award-winning Keepmoat development on a former brownfield colliery site. Together with Homes England and Gedling Borough Council, we're transforming the formerly contaminated site into a new community and upgrading local infrastructure - creating affordable homes, local jobs and new areas of biodiversity in the process.
Key features:
50-hectare brownfield development for 925 homes, a primary school, a local retail area, amenity space, community investment and substantial infrastructure.
414 onsite training weeks
17 new jobs created
62 qualifications
Establishment of community investment fund
Remediated contaminated colliery site
Enhancements for biodiversity, including an ecology park, substantial green space, cycle and active travel routes and links into the adjacent Gedling Country Park
99% landfill diversion
Partner - Homes England and Gedling Borough Council