New Build Homes in Sheffield
Discover new homes in Sheffield
2, 3 and 4-bedroom properties available
Innovative, spacious and stylish interiors
Excellent schools, transport links and amenities nearby
Discover new build homes and developments in Sheffield
With so much to see and do, it's no surprise so many are choosing a new build home in Sheffield. If you're looking to make a move to Yorkshire, this thriving Northern city offers a fantastic range of new build homes to suit any buyer and family size.
Keepmoat is proud to have built more than 35,000 new homes that guarantee exceptional interiors and the very best of modern living. With stunning surroundings and all the amenities of the city on your doorstep, explore our new builds in Sheffield today to make your dream new home a reality.
Why choose a new build in Sheffield?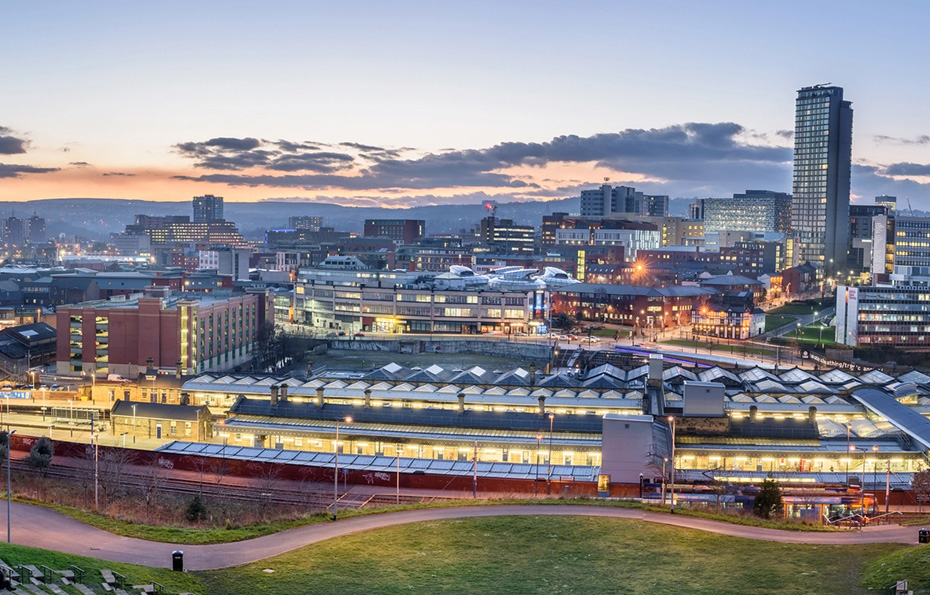 Why choose a new build in Sheffield?
Known as the Steel City for its historical roots as an industrial Northern powerhouse, Sheffield has grown into a thriving 21st-century city that continues to see great investment and development.
If you're looking to make a move or buy a new build home in Yorkshire, Sheffield is full of opportunities. From its bustling city centre to its stunning surrounding countryside, you can enjoy so much right on your doorstep if you choose one of our new homes in Sheffield. Get in touch today to find out more information.
Things to do if you buy a new build home in Sheffield
Whether it's culture and entertainment you're after or you seek the natural beauty of the great outdoors, Sheffield has it all.
If you choose a new build in Sheffield, there are plenty of ways you can involve yourself in local culture. The Millennium Gallery is the Steel City's showcase destination, with a plethora of art, craft and design exhibitions that pay tribute to the area's heritage. It also regularly hosts touring exhibitions from top London museums and galleries.
Elsewhere, there is the famous Winter Garden, one of the largest temperate glasshouses built in the last 100 years. Sheffield Botanical Gardens offer even more for those with a keen green interest. Want to venture outside of the city? The proximity of the Peak District means that stunning walks and views aren't far away.
There's also a whole host of fantastic restaurants and bars that are perfect for relaxed meals, celebratory cocktails and everything in between.
When it comes to culture, Sheffield is a regular stop for touring theatre productions and is equally popular with bands, with a long and proud musical history of its own.
Buying a new build home in Sheffield will unlock all these opportunities.
Transport in Sheffield
The Supertram has become an iconic sight in the city since its launch in the mid-1990s and it makes getting around simple. The network covers a significant area of Sheffield and anywhere else is easily accessible via the extensive bus network.
You can also get from Sheffield to other destinations around Yorkshire and beyond by train. East Midlands Airport and Manchester Airport are easily accessible, offering flights to a great selection of exciting international destinations.
When you buy a new build house on one of our developments in Sheffield, you'll have plenty of options for travel.
Education in Sheffield
Sheffield is a city with a strong history in higher education, with the University of Sheffield dating back to 1905 and Sheffield Hallam's history going back even further to 1843. The two universities educate around 65,000 students a year, making them a crucial part of city life.
If you're looking for a new build home in Sheffield to move into with a young family, there are a wide array of primary and secondary schools that have been rated highly.
Why buy your new build house in Sheffield from Keepmoat?
Here are a few reasons why we're a great choice if you're thinking about making a new build house in Sheffield your home:
Find out more about our new build housing developments in Sheffield
Are you drawn to the idea of having a new build house in Sheffield to call home? We can help you. Get in touch with one of our friendly house-buying experts today and we can discuss properties that might suit you.
If you'd like to find more answers to your questions before you speak to us, check out our handy FAQ section.
Why new homes give you more
Continue reading
Discover new homes in Winsford

Our New Homes in Winsford

Discover New Homes & Developments in Darlington

Why choose a new build home in Darlington?
Why choosing Keepmoat for your next home will be one of the best decisions you'll ever make.