New build homes in Sheffield
Discover new build homes in Sheffield
With so much to see and do, it's no surprise so many are choosing a new build home in Sheffield. If you're looking to make a move to Yorkshire, the thriving Northern city offers a fantastic range of new build homes to suit any buyer and family size.
At Keepmoat, our new build houses in Sheffield guarantee exceptional quality interiors and the very best of modern city living. With stunning surroundings and all the amenities of the city on your doorstep, explore new builds in Sheffield today to make your dream new home a reality.
Why choose a new build in Sheffield?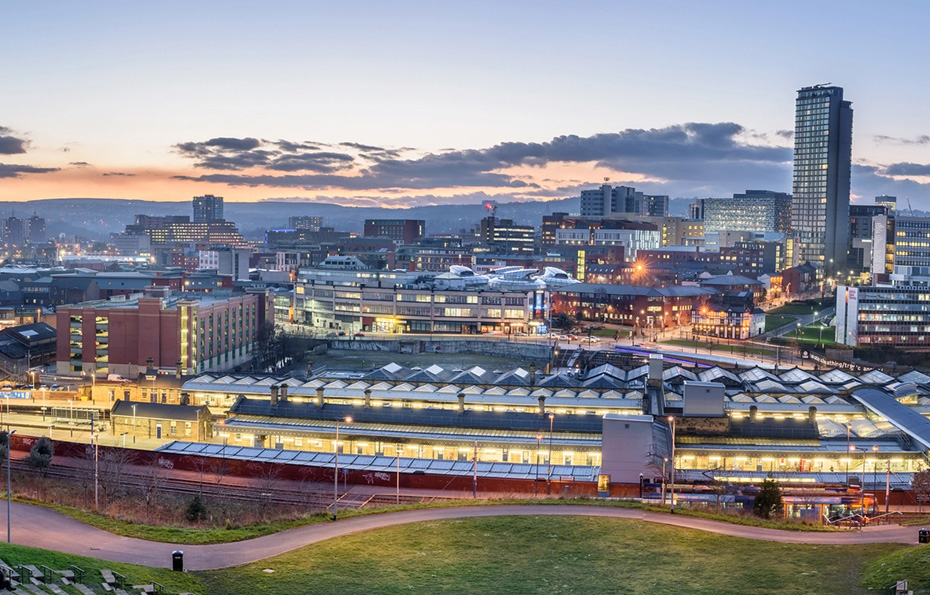 Known as the Steel City for its historical roots as an industrial Northern powerhouse, Sheffield has grown into a thriving 21st Century city that has seen – and continues to see – great investment and development since the decline of the steel industry. It is regularly heralded as the fastest growing city in the country outside of London and is home to over 500,000 people.
If you're looking to make a move or buy a new home in Yorkshire, Sheffield is a fantastic city full of opportunities. From its bustling city centre to its stunning surrounding countryside, you can enjoy so much to see and do right on your doorstep if you choose a new home in Sheffield.
Things to do if you buy a new home in Sheffield
Sheffield has a wide range of activities available to locals and visitors throughout the year. Whether it's culture and entertainment you're after or you seek the natural beauty of the great outdoors, Sheffield has it all.
If you choose a new build in Sheffield, be sure to involve yourself in local culture. The Millennium Gallery is the Steel City's showcase destination, with a plethora of art, craft and design exhibitions that pay tribute to the area's heritage. It also regularly hosts touring exhibitions from top London museums and galleries, so expect a wide variety of interesting artefacts.
Elsewhere there is the famous Winter Garden, one of the largest temperate glasshouses built in the last 100 years, and the Botanical Gardens offers even more for those with a keen green interest. If you fancy venturing outside of the city, its proximity to the Peak District means that stunning walks and views are right on your doorstep.
There's also a whole host of fantastic restaurants and bars that are perfect for relaxed meals, celebratory cocktails and everything in between. When it comes to culture, Sheffield is a regular stop for touring theatre productions and is equally popular with touring bands, with a long and proud musical history of its own. All this and so much more is waiting if you choose to buy a new home in Sheffield.
Sheffield Transportation
The Sheffield Supertram has become an iconic sight in the city since its launch in the mid-1990s and, for those who call Sheffield home, it makes getting around simple. The network covers a significant area of Sheffield and is due for further expansion, too. Anywhere it doesn't cover will be easily accessible via the extensive bus network.
You can also get from Sheffield to other destinations around Yorkshire by train and, while East Midlands Airport and Manchester Airport are both easily accessible, the nearest airport is Doncaster Sheffield Airport, offering flights to a great selection of exciting European destinations.
Sheffield Education
Sheffield is a city with a strong history in higher education, with Sheffield University dating back to 1897 and Sheffield Hallam's history going back even further to 1843. The two universities bring in over 65,000 students a year, making them a crucial part of city life.
If you're looking for a new build home in Sheffield to move to with a young family, there are three main further education colleges and 26 secondary schools in the city, along with 137 primary schools.
Why new homes give you more
Continue reading
New builds in Scarborough

Why choose a new build in Scarborough?

Discover new homes in Derby

Why choose a new build home in Derby?
Why choosing Keepmoat for your next home will be one of the best decisions you'll ever make.