Customer Care
Help and advice for any questions or issues that you may have with your new home
Customer care
Congratulations on buying a new Keepmoat home. We hope you enjoy many years of making great memories. You don't stop being a valued customer once the keys are handed over - we're here if you need us, whenever you need us.
At Keepmoat Homes, we're committed to providing high quality new homes and the very best service for all our customers throughout their home buying journey with us. It's why each region in our business has a dedicated Customer Care team, with highly trained staff that can address any questions or issues that you may have with your new home.
Got a problem or question? Get in touch with your regional Customer Care team by using the details below or by completing the form at the bottom of this page. You'll also find all the information you need about your new home, from how your home will settle in over the coming months to how the boiler works in your Keepmoat Homeowner's Manual at the bottom of this page.
Customer Care Opening hours:
Monday ‐ Thursday: 8:30am ‐ 5pm
Friday: 8am ‐ 4pm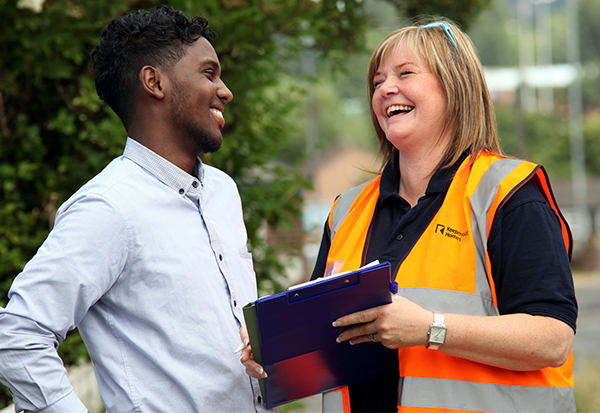 Emergency defects
We have provided 24‐hour emergency cover for you as part of your two‐year Keepmoat Homes warranty. This cover is available 24 hours a day, 365 days a year, including bank holidays, Christmas and New Year.
If you need us in an emergency outside working hours, please call the emergency number 01207 503293 if you encounter any of the problems listed below that are part of your warranty.
Heating
A complete failure of the heating system and or hot water
Electrics
A complete failure of the electrics affecting your home only, heating system and or hot water system
Security
Where a fault to a window or external door causes loss of security of your home
Plumbing
A water leak or flooding that cannot be contained
Drainage
Flooding caused by blocked drains that threaten to enter your home
Safety
if you suspect a gas leak, or are worried that fumes containing carbon monoxide are escaping from a gas appliance, please call the free Gas Emergency Service line immediately on 0800 111 999 (24 hours) or for further details go to www.britishgas.co.uk
At Keepmoat Homes, customers are our first consideration. Our processes and procedures have been developed so that we react in a speedy and efficient manner and within our agreed Service Level Agreements.
We are committed to delivering a quality service and strive to ensure our customers are fully satisfied with their new home, so if you do have any problems your Customer Care team are here to help. We wish you every happiness in your new home.
Report a problem or make a complaint