Energy-efficiency
Now's the time for energy-efficient living
Energy-efficient, low-carbon living is good for lots of reasons. And, now with energy prices on the rise, there's an even bigger reason to move to a modern, energy-saving new home.
While we can't do anything about energy prices, we do make sure that every Keepmoat home is designed to be as energy efficient as possible. In fact, a new build home is 57% cheaper* to run than an old one. So, moving now is a great way to beat the energy price rise.
We can make energy-efficient living work for you, plus protect your pocket and the planet.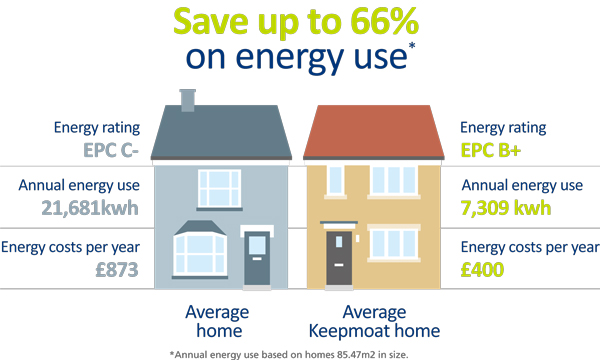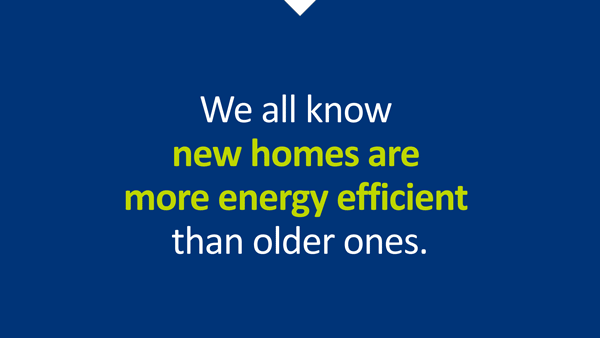 Did you know?
Homes are energy rated (just like your fridge) from A to G, so you can see exactly how energy efficient your home is. At Keepmoat Homes, 98% of all homes built in 2021 were EPC B or better. Typically, 58% of existing homes have an efficiency EPC rating of D-G**.
On average, a Keepmoat home is £473.57 cheaper on heating, lighting, and hot water costs, saving 14,371kWh of energy and reducing emissions by 2.5 tonne of CO2. This is two-thirds less carbon emissions than an average home of an equivalent size† and more than 50% better on costs.
How do we do this?
We use modern efficient insulation to keep heat in
We fit high performance double glazing, letting heat in and keeping cold out
We install modern, efficient boilers to help save energy
We put in the latest A+ energy rated appliances to reduce energy and water use
We provide dual control heating to regulate the heating, both upstairs and downstairs
We set the thermostatic mixing valves in baths and showers to the most efficient temperature for energy saving
We design our homes to make the best use of natural light to reduce the need for electrical light
We use LED light bulbs and spotlights that use much less energy than incandescent bulbs
We provide smart energy meters so that energy budgets can be set‡
We provide our customers with helpful tips on energy-saving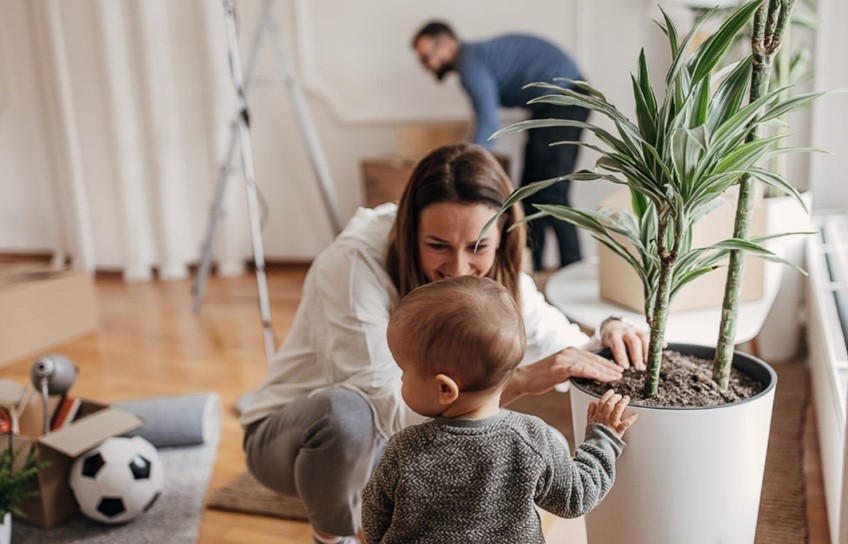 Being more energy efficient helps you to reduce emissions, dramatically lower your households carbon footprint and protect our planet too. Plus, with an average selling price of £165,000 we make buying a new, energy efficient home accessible to first-time buyers.
Search our developments today and find an energy-efficient home near you.