Energy-efficiency
Now's the time for energy-efficient living
Energy-efficient, low-carbon living is good for lots of reasons. And, now with energy prices continuing to rise, there's an even bigger reason to move to a modern, energy-saving new home.
While we can't do anything about energy prices, we do make sure that every Keepmoat home is designed to be as energy efficient as possible. In fact, it could be 59% cheaper to run than an old one. So, moving now is a great way to beat the energy price hikes.
Discover how we can make energy-efficient living work for you, plus the protect the planet and your pocket, with an average saving of £3,100 a year on energy bills*.
Save more than £3,100 on your energy bills
On average, a new build home is £2,093.19 cheaper on heating, lighting, and hot water costs, saving 12,675kwh of energy and reducing emissions by 2.2 tonnes of CO2. This is almost two-thirds less carbon emissions than an older home of an equivalent size and 59% better on costs*.
From July 2023, the Government's Energy Price Guarantee will rise again by 20% and under the new prices the average new build home will cost £1,707.42 to run, saving £2,510.73 compared to buyers of older properties, who will be facing bills of an average of £4,218.15*.
And, when comparing a brand-new home to its older counterpart, in terms of size, this saving will increase to £3,117.85**.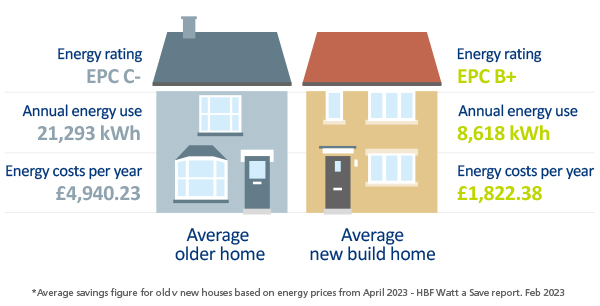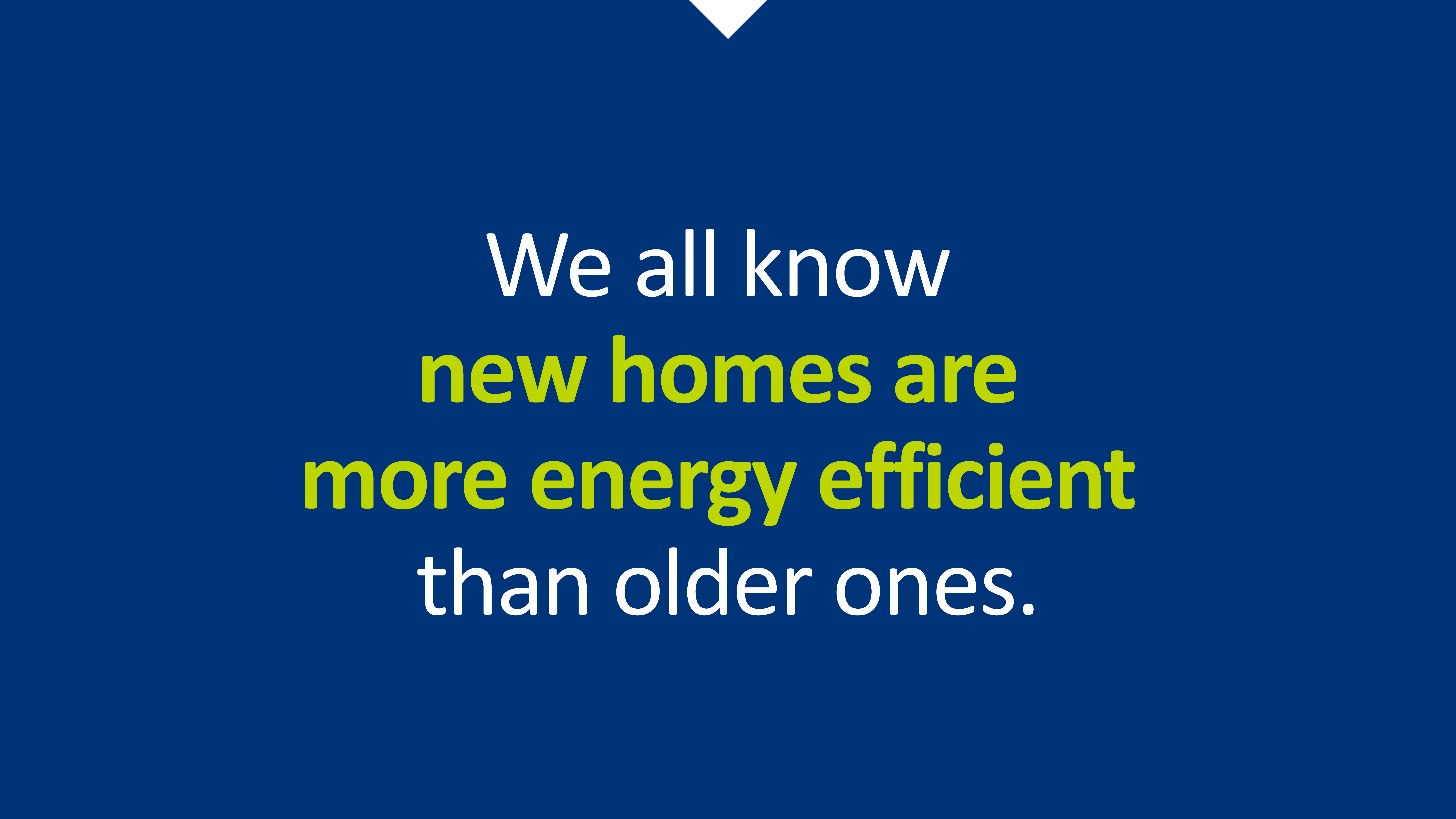 New homes have an EPC of B or better
Did you know homes are energy rated (just like your fridge) from A to G, so you can see exactly how energy efficient your home is? At Keepmoat, 98% of all homes built have an EPC of B or better. Typically, 51% of existing homes have an efficiency EPC rating of D or lower*.
Although older homes can be retrofitted, research finds it could cost owners between £6,000 and £8,000 to bring the home up to an EPC rating of C, so the financial payback from utility bills would take years to realise*.
Improved energy efficiency
The improved energy efficiency of new build homes has a significant impact on their energy use. The average new build property uses approximately 8,618 kWh a year, as compared to older properties which use an annual average of 21,293 kWh.
New homes, like those built by Keepmoat, are designed to deliver improved energy savings through design, efficient modern boilers, high levels of insulation, water conservation measures, low energy lighting and more.
We use modern efficient insulation to keep heat in
We fit high performance double glazing, letting heat in and keeping cold out
We install modern, efficient boilers to help save energy
We provide dual control heating to regulate the heating, both upstairs and downstairs
We set the thermostatic mixing valves in baths and showers to the most efficient temperature for energy saving
We design our homes to make the best use of natural light to reduce the need for electrical light
We use LED light bulbs and spotlights that use much less energy than incandescent bulbs
We provide our customers with helpful tips on energy-saving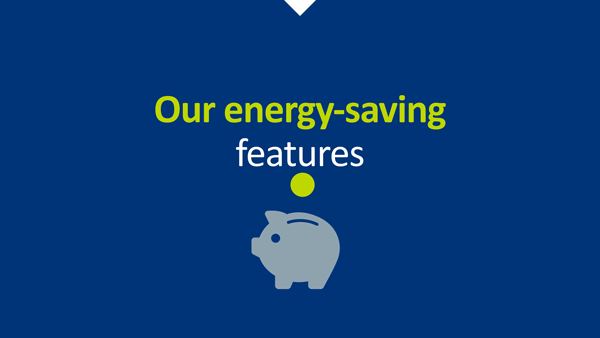 A better way to spend your energy
New build home buyers are saving over £500 million a year in energy bills, as well as collectively reducing carbon emissions by over 500,000 tonnes*. So not only does choosing new, protect your pocket, it also helps protect our planet too.
Search our developments today and find an energy-efficient home near you.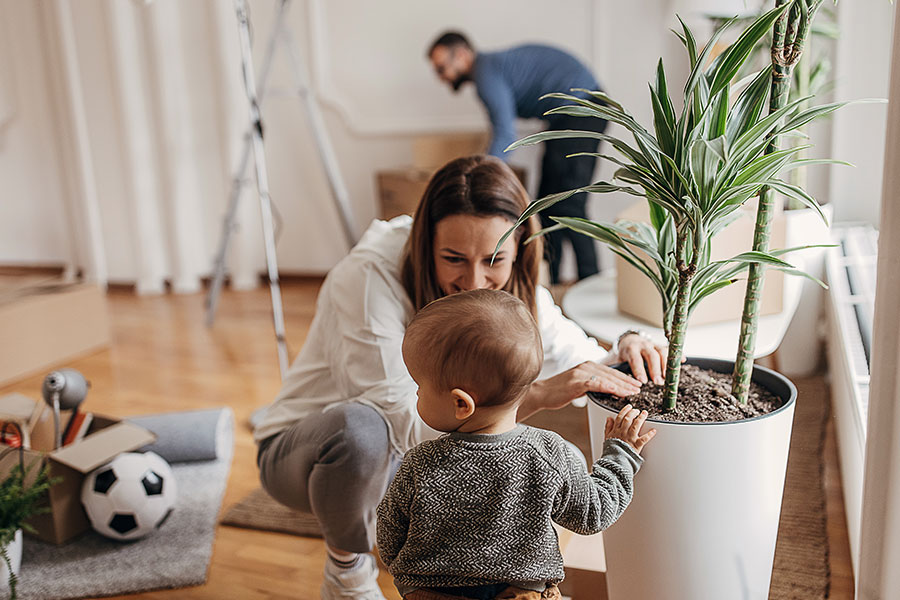 *Based on HBF analysis of EPC ratings, taking into account the Energy Price Guarantee (EPG) increases on 1 July 2023. For a full breakdown, see the HBF 2023 Watt a Save report. Cost savings may vary based on type of energy used, consumer usage and fluctuations in the price of energy.
**New build homes with an average floorspace of 90.7m2 compared to existing dwellings of 84.4m2
https://www.hbf.co.uk/documents/12053/Watt_a_Save_Report_Feb_2023_-_Final_nW9oUaX.pdf