New Build Homes in Leicester
Discover new homes in Leicester
2, 3 and 4-bedroom homes available
Spacious interiors and innovative designs for comfortable living
A wide choice of schools, transport links and local amenities
Explore our new build homes in Leicester
If you're on a mission to find a cosy, well-designed new home in Leicester, look no further than Keepmoat. With terraced, semi-detached and detached houses available, there's something for everyone.
It may be one of the UK's oldest cities, but this doesn't mean you can't find a contemporary house with all the latest energy-efficiency features. Find your dream new build home in Leicester with Keepmoat today.
Why choose a new home in Leicester?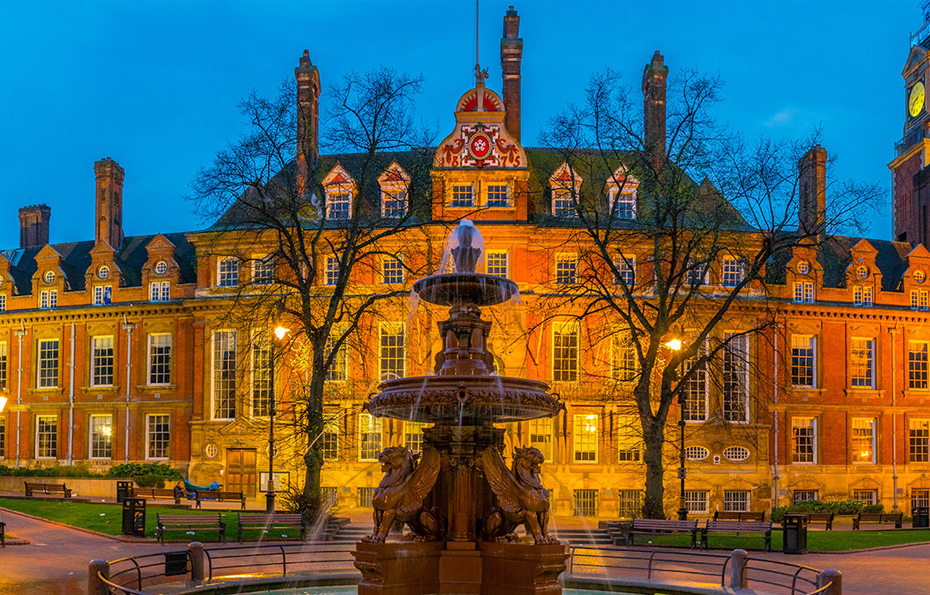 There's no end of history and fun things to do in the bustling Midlands city of Leicester. The great transport links and educational hubs are constantly drawing new people in, and there are now more than 350,000 people who call Leicester their home.
An exciting, multicultural city, Leicester has seen some major redevelopment in recent years. This makes it an up-and-coming place to settle in a new build home.
Things to do if you buy a new build home in Leicester
When you buy a new home in Leicester, you'll have access to all sorts of points of interest. Delve into the history of this 2,000-year-old city at Leicester Cathedral or the King Richard III Visitor Centre.
Make sure you also check out the National Space Centre, which is home to the UK's largest planetarium. Enjoy the award-winning show within!
The city centre is an ideal location if you're looking for somewhere to shop regularly. It's home to Highcross Leicester, one of the country's most popular shopping destinations. You'll find over 100 high-street names here!
Leicester is also a thriving sports hotspot, home to professional football and rugby union teams.
In search of a night out at the theatre or cinema? Head to the Cultural Quarter, a transformed textile and shoe manufacturing hub that today homes a vibrant arts scene.
To simply relax outdoors, the Castle Gardens and the canal are lovely spots.
Transport in Leicester
Living in a Leicester new build puts you in a prime location for commuting. A well-connected rail network means you can get to London in about an hour. The buzzing cities of Nottingham and Birmingham are even closer.
Anyone driving from Leicester to another part of the country will appreciate the M1 being so close by. This is a convenient route to get you to the north or south of the country.
Education in Leicester
Leicester is ideal for families because it's home to a wide range of highly rated primary and secondary schools.
For those who want to take their studies further, it's also within range of the University of Leicester, De Montfort University and Loughborough University. Loughborough has produced some of the country's finest sportspeople, which includes the likes of Sebastian Coe and Paula Radcliffe.
Why buy your new build home in Leicester from Keepmoat?
Our Leicester new builds bring you the best of contemporary design. Thanks to our dedication to building homes that you can comfortably spend many years in, we have earned several awards and accreditations. Check out our reviews to see what our customers have been saying about us.
Our mission is to construct homes – not just houses
We've now built over 35,000 homes
Lots of choices in our range of new build homes in Leicester
Energy-efficient features that'll make your life easier
A range of different ways to buy
The utmost standards in customer care
All houses built in line with the New Homes Quality Code
Find out more about our new builds in Leicester
House hunting is never an easy task. But if you're interested in one of our new build homes for sale in Leicester, all you need to do is get in touch and we'll do all we can to help you find the perfect home.
Don't forget to check out our FAQs section, which is packed with helpful information.
Why new homes give you more
Continue reading
Discover new homes in Hull

Why choose a new house in Hull?

Discover new homes in Leeds

Why choose a new home in Leeds?
Why choosing Keepmoat for your next home will be one of the best decisions you'll ever make.