Discover new homes in Hull
2, 3 and 4-bedroom properties available
Spacious interiors with contemporary designs
Good transport links and convenient access to schools and amenities
Find new build homes in Hull
If you're looking for a new home in Yorkshire, Hull is a thriving port city with plenty to offer. The 2017 UK City of Culture is full of vibrant markets, beautiful coastline and rich history. Keepmoat has a number of stunning new build homes in Hull.
With 2, 3 and 4-bedroom options, Keepmoat's energy-efficient new houses in Hull are served by excellent local amenities, with easy access to all the city has to offer. Explore our new builds in Hull to start making your dream home a reality.
Why choose a new house in Hull?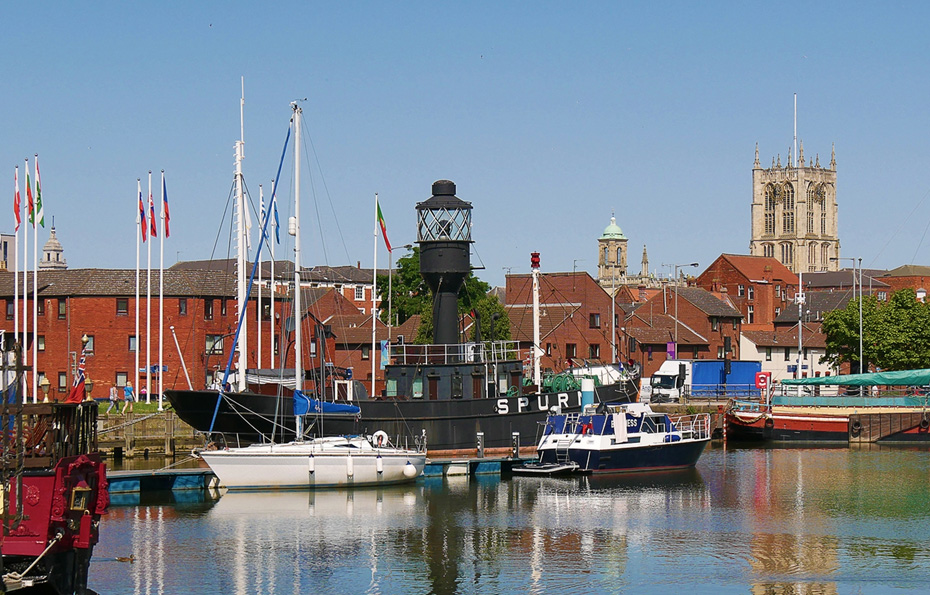 Why choose a new house in Hull?
Hull's long and storied history has seen it as a market town, global trading hub and industrial powerhouse. Significant investment continues to stoke the city's fires, making it a fantastic up-and-coming location to live in. If you're considering a move to Yorkshire, a new home in Hull could be right for you.
With plenty to do, see, eat and drink, not to mention great transport links, education opportunities and plenty of new developments, Hull is a brilliant choice for your new build home. Get in touch with our experts today to find out more.
Things to do if you buy a new home in Hull
There's plenty to do in this city and, perhaps unsurprisingly, the water plays a large part in local culture. The Deep is an impressive aquarium that's a must for anyone buying a new home here, and Hull Waterside and Marina is a great spot for picturesque afternoon strolls with several fantastic eateries.
For a taste of history, there's the Old Town and Museum Quarter. Ferens Art Gallery was one of the highlights of the City of Culture year and even hosted the Turner Prize. Hull Truck Theatre is one of the most popular and acclaimed independent theatre groups in the country, and the city has a wide range of music venues – including the Bonus Arena and more intimate spots like O'Rileys. It's a location with a proud history of pop music groups, including the Beautiful South and Everything But the Girl.
You can also soak up one of Hull's most famous creations: the Humber Bridge. It was the longest single-span suspension bridge in the world when it was completed. It remains an incredible feat of engineering and a source of local pride to this day. Whether you're looking for local culture or stunning surroundings, a new home in Hull ticks all the boxes.
Transport in Hull
Along with the Humber Bridge, which connects Hull to destinations south of the river, the city is well-served with transport links. These include the M62, which runs through Leeds and Manchester to Liverpool. Whether you're commuting for work or exploring the UK, a new home in Hull leaves you perfectly placed for travel.
Hull Paragon Interchange is the main transport hub with over 20,000 people passing through every day, while bus services run across the city and are easily accessible with a Hull Card. To travel further, Hull is connected to Rotterdam by ferry and Humberside Airport is just over a 30-minute drive away.
Education in Hull
Are you thinking about buying a new house in Hull suitable for a growing family? There are lots of excellent education options in and around the city, with significant investment in schools in the area.
For young adults looking for further education, the University of Hull was founded in 1927 and has over 15,000 students. Other notable institutions in the city include the Hull York Medical School and the Hull School of Art, which dates back to 1861 and is now part of the Hull College group.
You can rest assured that you'll have a strong selection of education facilities to choose from when buying a new build homes in Hull.
Why choose Keepmoat for your new home in Hull?
At Keepmoat, we're passionate about building new homes that work for your lifestyle. We have numerous awards and accreditations to our name, giving you further reassurance about the quality of our new build houses in Hull. Check out our reviews for more information.
Find out more about our new builds in Hull
If you want to find out more about our new builds in Hull, get in touch with our team of experts and register your interest. This will give you access to the latest updates about new build houses and bungalows in Hull.
You could also take a look at our FAQs section to uncover additional information that might be helpful.
Why new homes give you more
Continue reading
Discover new homes in Worksop

Our New Homes in Worksop

Why choose a new build home in Wellingborough?

Things to do close to your new build in Wellingborough
Why choosing Keepmoat for your next home will be one of the best decisions you'll ever make.