Working at Keepmoat
Working at Keepmoat isn't like any other job. There's more to it than bricks and mortar. That's why, if you have the ambition and vision to match, Keepmoat is the perfect place for you.
Building your career with us
We build high-quality homes
We create thriving new communities
We help first time buyers take their first step on the property ladder
We help families find the space they need
We are passionate about creating valuable partnerships
We work hard to create a low carbon future
And we build exciting and fulfilling careers too.
Our business at a glance:
Nine regional businesses, organised into two divisions:
North: Scotland, North East, North West and West Yorkshire
South: East Yorkshire, West Midlands, East Midlands, South Midlands and South West
We operate across Britain – with over 80 live developments from Scotland down to Northfleet in Kent.
A business founded on partnership
When you join Keepmoat, you're part of something much bigger. Together with our partners, we're committed to creating the homes first-time buyers and families need. In the places they need them. Long-term partnerships provide us with the stability to achieve this, grow, and invest in our business and our people.
In fact, our Partnership Business Model is what sets us apart from other homebuilders. It puts Keepmoat right at the heart of delivering the nation's need for quality, affordable homes.
We work with local authorities, Homes England and registered providers and over 200 partners up and down the UK to make this happen. And we work closely with schools, local representatives, community leaders and groups to support localised priorities and people.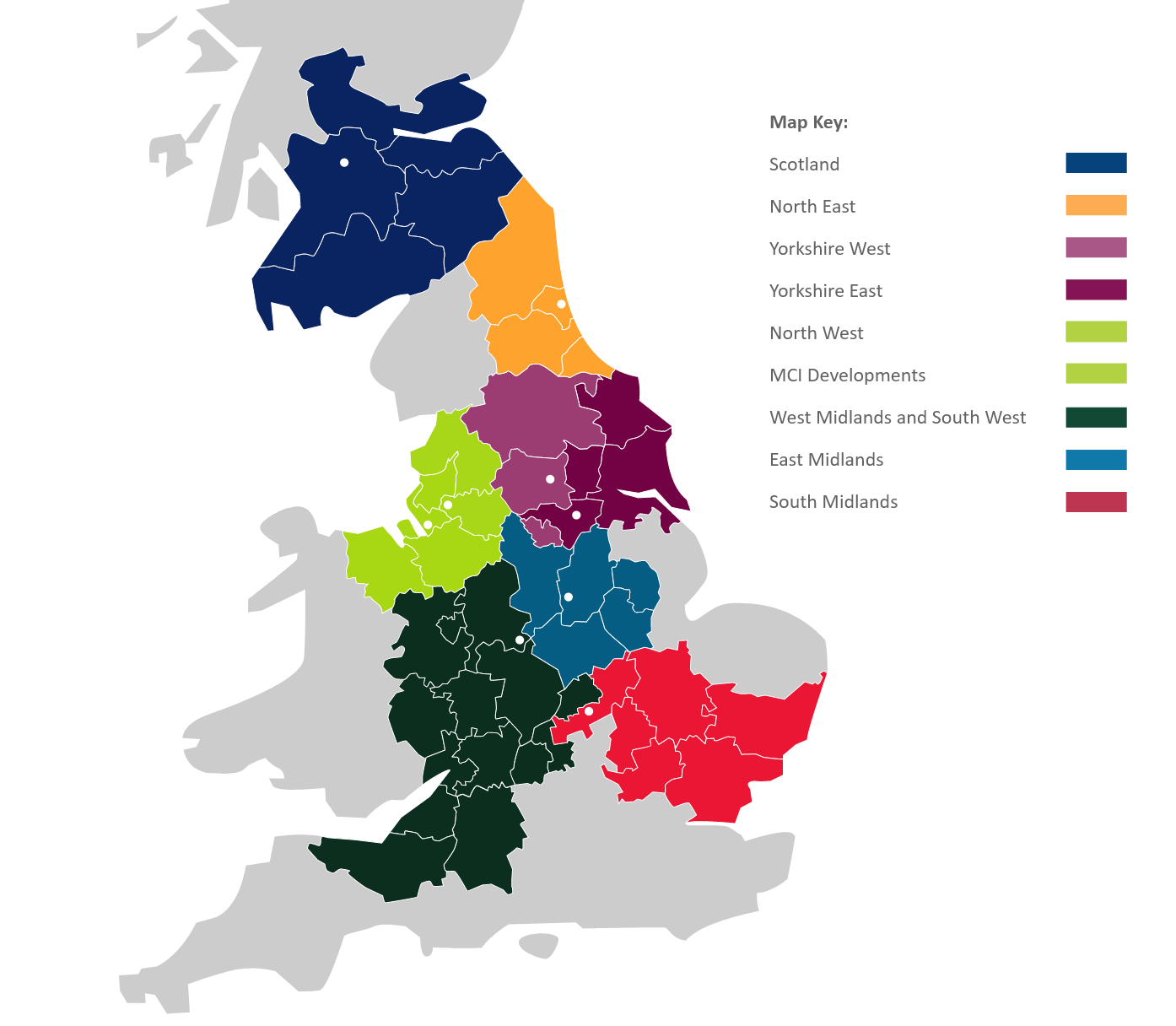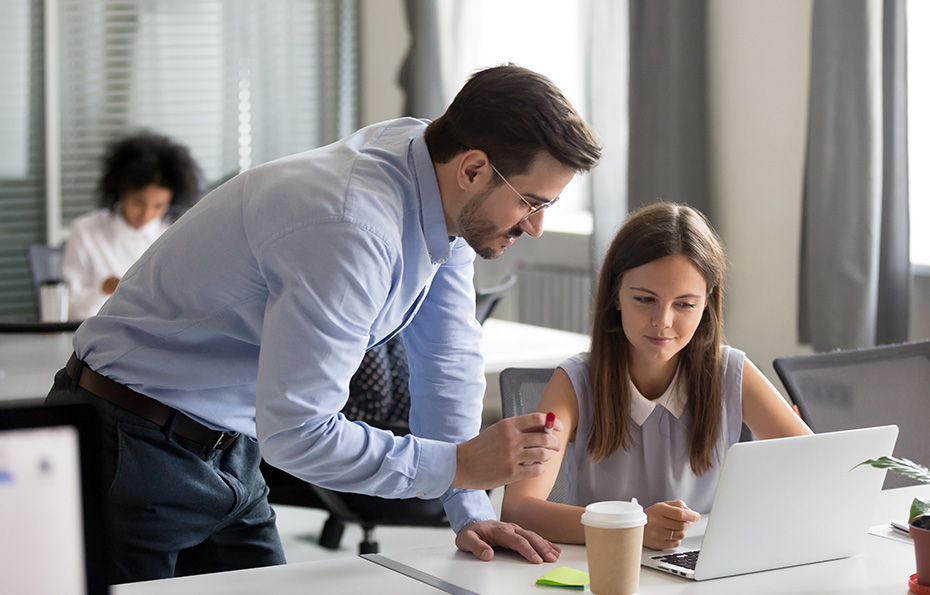 A commitment to help you grow
We do more than build homes. We create great careers too. It's no coincidence that many of our senior management team started in other roles. Here are just a few of the career opportunities available at Keepmoat:
Customer Care Technician - provide after-sales service by rectifying defects and carrying out maintenance works that have arisen once the customer moves into their new home.
Sales Executive - sell our houses and guide our customers through the house buying process.
Site Manager - manage our people, subcontractors and materials on our construction sites.
Social and Economic Impact Coordinator - work with external organisations to develop and deliver community engagement, employment opportunities and skills activities.
Legal Executive - administer and coordinate the legal process of house sales.
Marketing Coordinator - have responsibility for the general day to day marketing of our developments including website pages and adverts
Buyer - be responsible for ensuring that the materials required for construction projects are provided to schedule and according to projected budgets
Our mission:
We are committed to building long-term partnerships to deliver high-quality homes, which revitalise communities and create places where people want to live.
We also provide expertise in every stage of housing development, from design and planning to community engagement skills, to help partners achieve their ambitions.
Our Values
Our values are the foundation for our vision, the cornerstone of our culture and the benchmark for our achievement.
Straightforward: We get the job done in the most efficient and effective way. We are friendly, open and honest. It's about being respectful and working in a transparent and honest way.
Collaborative: We work together in partnership to deliver the very best customer experience. Partnership working is key to our business. We work collaboratively to deliver the best results possible.
Passionate: We care about what we do. We put pride and energy into delivering results. It's important to us to do a good job.
Creative: We are proactive, flexible and resourceful. We listen, learn and deliver solutions. We don't offer a one size fits all solution; we are flexible and will tailor our services to our customers' needs.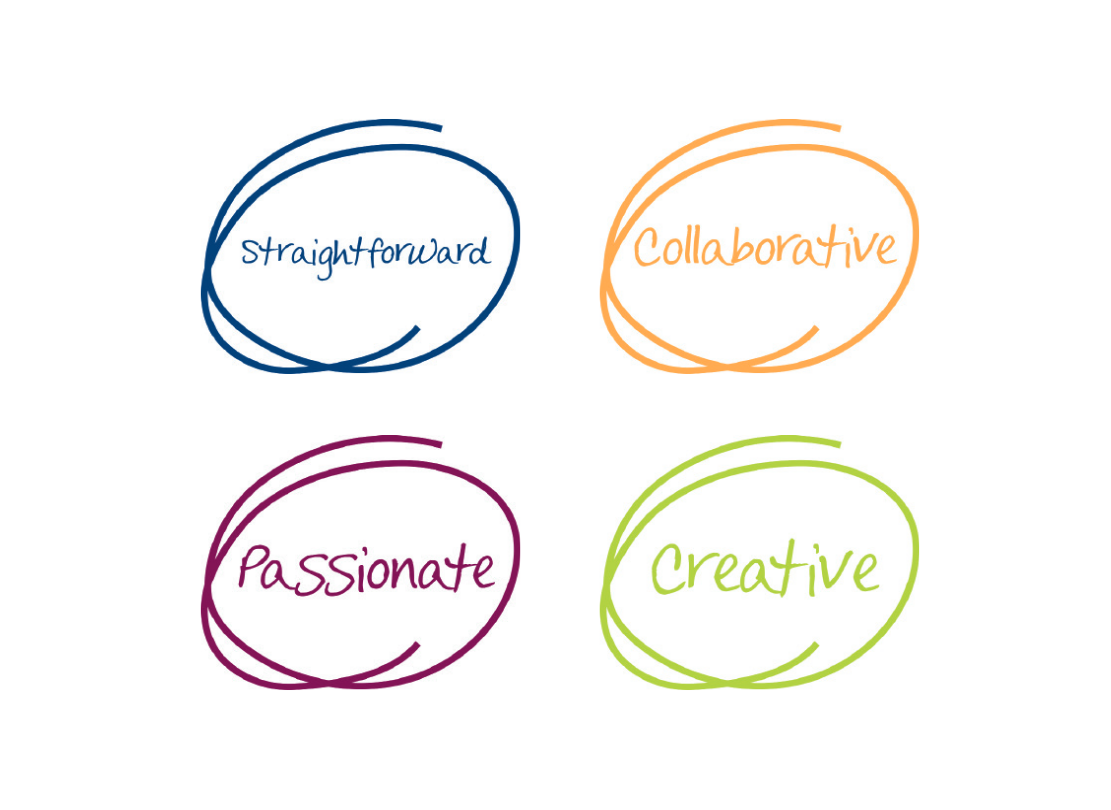 "At Keepmoat trainees are not seen as trainees but are seen and respected by all other professionals in the company which make me feel personally valued as a person and a well-respected team member both when in the regional office, site office and while out on site."
Matt Edwards - Construction Trainee
What you can expect from us:
To be part of a company with strong values – we live and breathe our values in everything we do
To be part of an inclusive team where you are encouraged and rewarded for your ideas
To be given the opportunity to develop, no matter where you work in our business
Competitive rates of pay, a range of employee benefits, and an annual bonus.
Our benefits package
Agile Working - We have an Agile Working policy that provides flexibility through a mix of home, office and site based working. We recognise the value in this and will work with you to help you find the right balance for your professional growth and personal wellbeing.
Pension scheme - We have great pension schemes on offer, with auto- enrolment onto a scheme after 12 weeks' service.
Smart holidays - We know how important your holidays are, so we give you the chance to have even more! Every year, we offer our employees the opportunity to buy additional annual leave days.
Your development - It doesn't matter if you are just starting out in your career or are a fully qualified professional, learning never needs to end and the People Development & Engagement team are here to support you. We have a range of development programmes, eLearning, masterclasses, apprenticeships and professional study.
Volunteer days - We're committed to supporting the communities in which we work, we encourage our employees to do the same. It's why you can take one volunteer day each year, paid in addition to annual leave, to support a cause of your choice.
Health and wellbeing
We are passionate about our employee's health and wellbeing, so we partner with a provider to offer this free, confidential advice service to all our employees. It is a service that you can access 24 hours a day online or over the phone.
Self-pay health assessments - As part of our Wellbeing programme we have partnered with a leading provider to offer self-pay health assessments at a corporate rate.
Life assurance - We offer Life insurance to all employees on successful completion of a probationary period.
Discount gym memberships - We have great deals across gyms nationwide enabling you to spend less on maintaining a healthy lifestyle.
Cycle to work scheme - Are you a keen cyclist or an enthusiastic amateur? Either way, you're eligible to apply for our cycle to work scheme. The cost of leasing the bike will be spread over 12 months and taken from your gross salary, saving you money on tax and national insurance.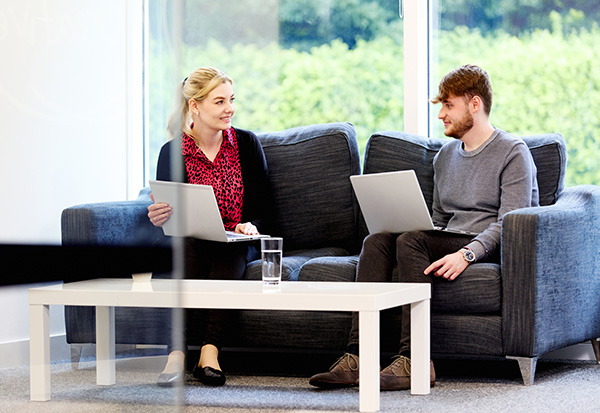 Exclusive offers and discounts
Buying a new home - Take advantage of a 5% discount on a Keepmoat home. Once you have more than one year's continuous service.
Retailer discounts - KeepRewarding is your one-stop shop for almost 1,000 amazing deals and savings for you at a range of favourite high street stores.
Dining discount - We have collaborated with two leading discount providers to bring you the best offers available in bars and restaurants, you could get money off your total food bill or special discounts at thousands of restaurants nationwide.
Supplier discounts - We have negotiated discounts for you with a number of our construction materials suppliers so that you can benefit from our buying power and take advantage of these discounts.
Our people are fundamental to what we do.
With their help, work ethic and support, we continue to achieve profitable long-term growth and operate as a top ten UK homebuilder. So, we're committed to becoming the employer of choice in the homebuilding industry, attracting the right talent, developing our existing talent and making sure every employee enjoys working for Keepmoat.
Our culture is aligned to our values – it is straightforward, passionate, creative and highly collaborative; it is also based on openness, challenging, questioning, innovation, high performance and high engagement. Above all, it's under-pinned by a single belief: that every one of us makes a positive difference. That's just one of the reasons why we were awarded the Investors in People (IIP) accreditation.
When our people grow, we do too
We employ over 1,100 people and are committed to creating a working environment where they all feel empowered to deliver and progress.
For us it's simple. When our people are happy, supported and inspired, anything is possible. We know our people are key to our success. And one of the best ways we can achieve our ambitions is to help you achieve yours.
From our Future Leaders Programme, (a year- long programme aimed at our high performers that have the potential to reach a senior leadership role) to masterclasses, coaching and on-the-job mentoring, we'll help you realise your potential.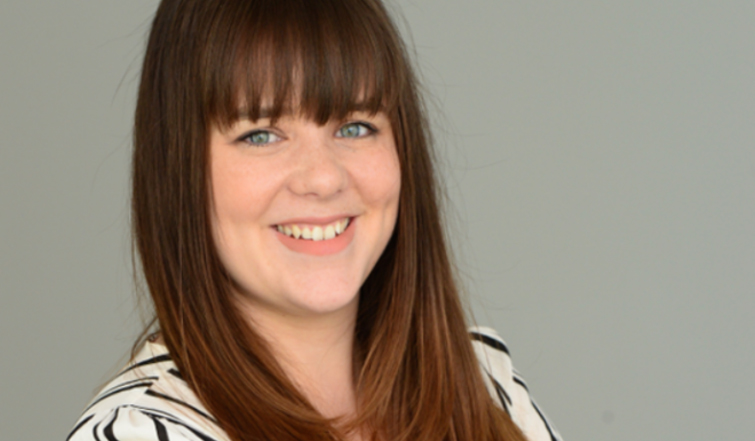 What do you like about working at Keepmoat?
"That's easy. The people. I found it so quick and easy to settle in when I first started. Everyone was so warm and welcoming. You'll find very likeminded people at Keepmoat, all willing to chip in when necessary."
Georgie Pover - Senior Marketing Coordinator
"The opportunities are only limited by you, in my experience Keepmoat are willing to help you progress in any way you can. I would therefore advise that you take any opportunity you can to help further your career."
Luke Kemel - Technical Trainee
More diversity. More equality.
While the house building industry is not known for being the most diverse or gender equal, we're working hard to change perceptions.
We now have a female Regional Managing Director and our approach to identifying and developing our talent will continue our focus in this important area. We now also have our first female Executive Board member. To promote our industry, we work closely with education providers and community groups and focus on family friendly benefits that support employees with children.
Looking out for everybody's wellbeing
We take the health and wellbeing of our people very seriously. Our KeepWell programme, which includes a focus on Mental Health Awareness has been particularly important over the last 12 months, when the resources and tools provided have supported our people through the challenges of the pandemic. This year, we have also trained 33 mental health first aiders to help communicate tips and advice for mental health support across the business.