Reservation process and legals
When you've found the perfect new Keepmoat home for you, one that ticks all the boxes, it's time to reserve it
Reserving your dream home
When you've found the perfect new Keepmoat home for you, one that ticks all the boxes, it's time to reserve it. Relax. It's easy and you can do it from just £250*
Step 1. Reservation
Our friendly sales advisors will help you choose a home that's perfect for you and will be on hand throughout the whole process.
When you are ready you can reserve your new home on our website 24/7. Just make sure you have your ID documents to hand so we can verify your identity. You'll need to pay a reservation fee which could be as little as £250*.
Once you've completed the online reservation process you'll then have 48 hours to attend an appointment with a member of our sales team and to speak to an Independent Financial Advisor to confirm you meet the affordability criteria for the property you wish to purchase. During this time we won't actively market the property.
*Reservation fee is regionally or development specific and may be higher in some areas. Please speak to your sales adviser to confirm your reservation fee.
How long can you reserve a new build for?
Your reservation period lasts for an amount of time agreed between you and the seller, andthe property is held for you for the duration of this time. Our reservation agreements are regional and development specific, so you should check with your local development to find exact timescales for your new home.
It's recommended that you pay your deposit as soon as possible, in order to leave the reservation period and set the legal process in motion to exchange contracts. If you pull out or reach the end of your agreed period without paying a deposit, you will lose your reservation fee. For this reason, we'd recommend having your mortgage in principle agreed before reserving your new build, to keep things moving quickly and ensure the process from reservation to deposit runs smoothly.
Keepmoat online reservation
At Keepmoat, we also offer the option to reserve a property online for 48 hours. Within these 48 hours, you must attend a video or telephone appointment with a member of our sales team and speak to an Independent Financial Advisor to confirm you meet affordability criteria. Find out more about our Reserve Online Terms here.
Step 2. The mortgage and legals
If you need a mortgage and haven't already arranged one, you'll need to do so quickly. We can give you the details of some reputable independent financial advisers and solicitors if you need a little help. If you have any questions about mortgages, what your solicitor does and the costs involved with buying a new home be sure to visit our relevant web pages.
Step 3. Exchange of contracts
About four to six weeks after reservation (depending on the build stage of your new home) and if all the mortgage and legal documents are in place, we'll exchange contracts.
At this point you'll need to pay the balance of the deposit and the whole transaction becomes legally binding. Please remember that if your deposit is in an account that you need to give notice of withdrawal, make sure you let the bank know well in advance to avoid having to pay any penalties.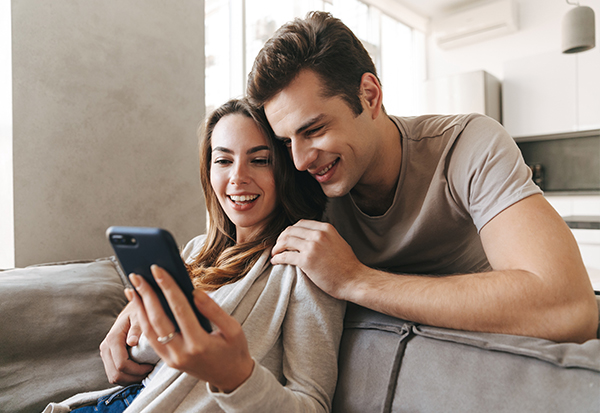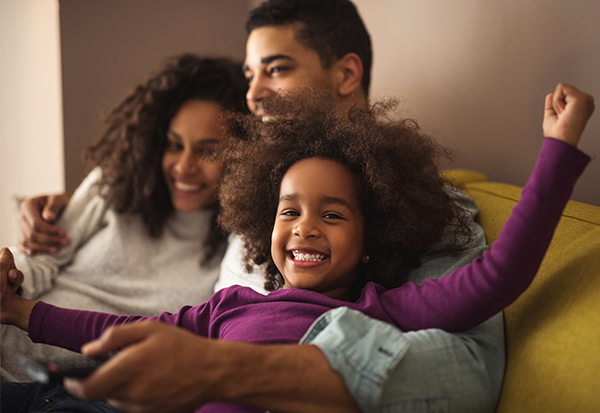 Step 4. Build completion
It's great to see your home taking shape and many of our customers love to see their home during construction. We never forget that it's your home and providing it's safe to do so, your sales adviser will be able to arrange this for you.
Usually around five to six weeks before your home is finished we'll get in touch to let you know of your legal completion date. This is normally within 7 – 14 days of construction ending. Your home will also undergo thorough quality inspections, both internally and externally, to ensure that it meets our quality standards. It will also be subject to several inspections by the National House-Building Council (NHBC).
Around this time we'll invite you to a home demonstration to familiarise yourself with your new home. During the demonstration we'll show you everything from how to work your heating system and appliances to the location of your fuse box.
Step 5. Legal completion - the final step
You're nearly there. Legal completion is the final step. This is when your lender releases the funds to pay for your home. This is all done through your solicitor.
If your new home is already built when you make your reservation, completion will be as soon as possible after the exchange of contracts. In either case your solicitor will arrange for funds to be transferred to us. We'll then provide them with the title deeds of your home and register you as the home owner with the relevant utility companies. We'll also take meter readings on the day of legal completion.
If you need access to your home the day before completion, for carpet fitters, delivery of white goods etc., it's no problem. You'll just need to sign an indemnity form and make sure your insurance is in place.
Don't forget, we're always on hand to help you every step of the way. And we'll do whatever we can to make sure you can move in and start enjoying life in your new Keepmoat home and as soon as possible.
*Reservation fee is regionally or development specific and may be higher in some areas. Please speak to your sales adviser to confirm your reservation fee.

Legal fees
If you're buying or selling a home, you would normally appoint a solicitor or licensed conveyor to oversee the legal aspects
The Average Legal Fees for Buying a House
If you're buying for the first time, the legal paperwork required to buy a home can often be a little baffling. Relax. We'll take you through all the steps, and remember, with Keepmoat your Sales Executive is always on hand to answer any questions you have. From the solicitor cost for buying a house to other average legal fees, our guide breaks down all the legal costs involved with getting on the property ladder.
Do I need to have a solicitor when buying a home?
If you're buying or selling a home, you would normally appoint a solicitor or licensed conveyor to oversee the legal aspects. While a solicitor is not a legal requirement when buying a house, having your legal documents correct is – and getting this right is an incredibly time-consuming and complex process unless you're a trained professional. Therefore, we'd always recommend having a solicitor in place to help with your move.
Your solicitor is a home buying expert and the best person to guide you through the entire house buying process from a legal perspective. They'll handle all the legal paperwork and understand the process back to front, making them a great asset for any queries you have throughout the buying process.
And, if you need a hand finding a solicitor for your move, your Sales team will have a list of independent ones that come recommended by previous Keepmoat homebuyers.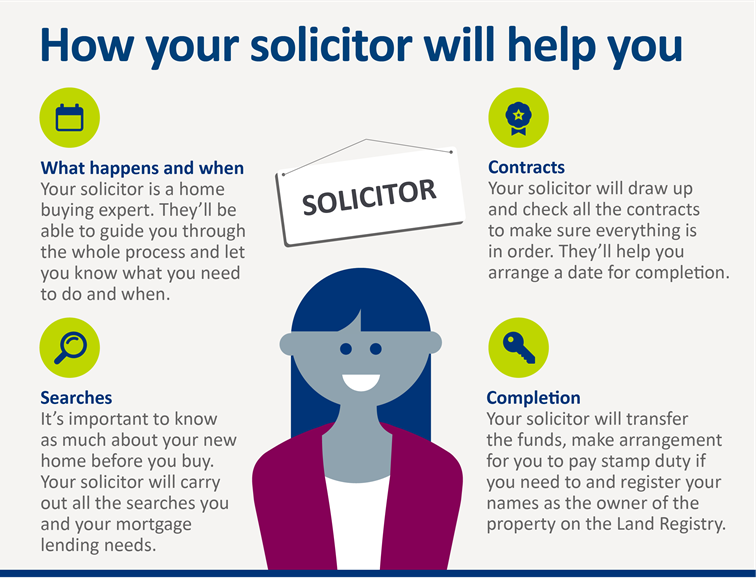 Solicitor cost for buying a house: What's included?
There are a number of things your solicitor will be responsible for when you buy a house. These include:
Searches. Your mortgage lender needs a great deal of information about your new property before they'll agree to lend you money. Your solicitor is responsible for these searches.
Contracts. Your solicitor will draw up and check your home contracts.
Completion. Your solicitor is the one who transfers your funds and registers you as homeowners on the Land Registry.
The process. As well as the more specific legal aspects, your solicitor also has a thorough understanding of the home buying process as a whole, making them ideally placed to offer advice and information if you're unsure of anything.
Legal terminology
This involves legally transferring the home's ownership from us to you. The conveyancing process starts when you reserve your home and ends when you've got the keys. A solicitor will handle all aspects of the conveyancing for you.
As your mortgage provider is generally loaning you the majority of the money for your new home, they'll want to know that it's a safe risk to lend against. For example, are there plans for a motorway in your area or is it at risk of flooding? Your solicitor can examine and request reports on:
Roads
Water
Sewers
Planning status
Energy Performance Certificates
Access, including right of way
Court judgements against the seller
Building control issues
Not to be confused with your moving-in day, when you exchange contracts with us, you're entering into a legally binding contract to buy the property. If your home is still under construction, when you exchange contracts, we'll give you as much detail as we can regarding completion and possible moving-in dates. Your solicitor will draft and prepare documents for signature, including transfer documents, mortgage deeds and stamp duty land tax return forms.
The day you've been waiting for. This is when everything goes through. The money is transferred, and we hand the keys over to your new home.
How much does a solicitor cost?
Aside from your deposit and mortgage, there are a number of costs involved in the process of buying a house – you can check out our Cost of Buying a House guide for a full breakdown of them all. One such cost is to your solicitor, to cover the legal aspects of buying your home. You will usually see these solicitors' costs referred to as 'conveyancing fees'.
Average solicitors' fees for buying a house can differ depending on the location, price and type of property you are buying. These fees are broken down into standard legal fees and 'disbursements', which include local searches.
While some solicitors charge a flat fee for conveyancing, others will often charge a percentage of your property value. On average, your standard solicitor legal fees when buying a house fall between £500 and £1,500, plus 20% for VAT. Disbursements can cost up to £300.
When you pay your solicitor, you're paying the direct fee plus an additional amount to cover their time and costs. As we've mentioned, fees can vary due to a number of factors relating to both your property and the solicitor, so it's well worth shopping around and requesting quotes to find a great deal. If you would like a hand, just speak to your Keepmoat sales adviser who will be more than happy to supply a list of recommended solicitors.
Do you have to pay solicitors fees upfront when buying a house?
This all depends on your solicitor. Some solicitors prefer to be paid throughout the process for any costs that occur, while others may require an upfront fee before they begin working for you. In most cases, this upfront fee is 10% of the total fees, the rest of which will be paid once the house sale is completed.