Why choose Keepmoat
At Keepmoat, we're dedicated to creating great places for you to live, work and play.
Why Keepmoat
At Keepmoat, we're dedicated to creating great places for you to live, work and play.
Constructing homes – not just houses.
Creating communities – not just buildings.
The Keepmoat way of doing things is plain to see the minute you step into one of our spacious and modern developments. Our commitment to smart design and our attention to detail is evident in all our homes. The quality of our craftsmanship, backed by warranties, offers you real peace of mind. Plus we'll give you all the support you need from an experienced customer care team who are with you every step of the way.
There isn't one reason to buy a Keepmoat home. There are lots. That's why choosing us for your next home will be one of the best decisions you'll ever make.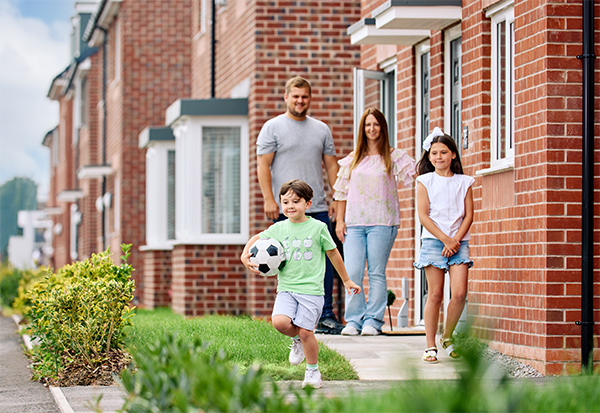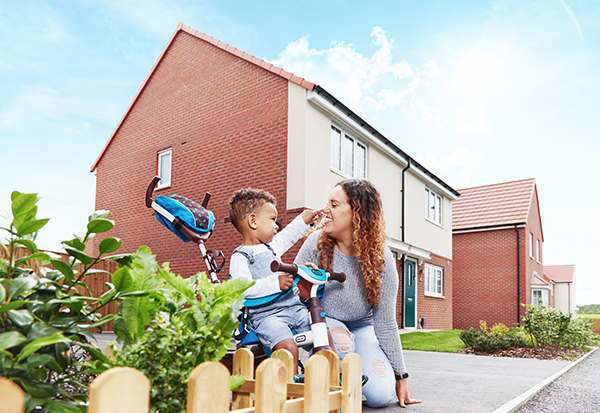 35,000 homes and counting
There's no substitute for experience. And we have that in abundance. We've already created 35,000 dream homes – and counting. While the number may be impressive, we know that there's only one home that's important, and that's yours. It's why we treat every home we build like it's our first. Lavishing it with the care and attention to detail from start to finish.
One of our latest buyers, Mona AlKayyal and Yassin Abbas and their twin daughters, Yasmeen and Tuleen, aged four, have recently moved into their new Keepmoat home. They bought with the Help to Buy scheme and loved the idea of living in a new-build property with a spacious garden for the girls to play in.
"You never know what you're getting with an older property, but with this Keepmoat new build we can rest assured that everything will be brand new and in perfect condition when we move in.Previously we were renting and we were keen to find somewhere that would be a permanent solution for us, where the girls could grow up and make memories."
Smart design
We build a wide range of home styles, from two bedroom apartments to large detached homes

While the styles of our homes vary, they all demonstrate our innovative design philosophy. Creating practical, stylish and spacious homes that are perfectly suited to the demands of modern living.
As you'd expect from a leading national homebuilder, we're committed to building in the most sustainable ways. Reducing our carbon footprint and creating homes that are energy efficient and cost less to run. So we help you do your bit for the environment too.
Inside every high-spec Keepmoat home you'll find flexible living spaces that make the very best use of all the available natural light. Details like clever storage and designs that maximise floor space and room sizes make it easy to fill your home with the things you love, without cluttering up the place.
Plus we think there's more to creating great places to live than just building great homes. We think carefully about how the whole development works and gels together. Our experienced planners combine different home styles to make every street varied and interesting. Clever planning not only makes the best use of space, it can inspire community living and make your street more secure too.
Our experience and knowledge
During the home buying process you'll talk to a number of people whose job it is to make sure your move is as easy as possible
Your friendly Keepmoat Sales Executive
Most often your first point of contact, you'll find our helpful, friendly and knowledgeable home sale executive in the sales office at most of our developments. It's worth remembering these are Keepmoat Executive, not sales people and being pushy just isn't our thing. They can show you around the showhome if you'd like, or leave you to wander around at your own speed. It's up to you. They'll also talk you through the various house types and styles available on the development and when you think the time's right, they'll guide you through the simple reservation process and talk you through your buying options such as Deposit Unlock.
Our sales executive will be your main contact throughout the whole process from reservation and picking your specification to moving-in day. So you'll get to know them pretty well. They'll keep you up to speed at every stage and when moving-in day approaches, they'll take you on a home demo to show you how everything works. If you have any questions or if there's something you're not clear on, just ask us. Come and see us, call us, text us or drop us an email. We're here to help – every step of the way.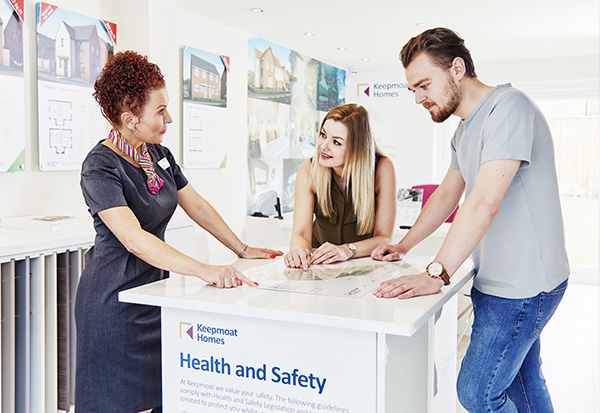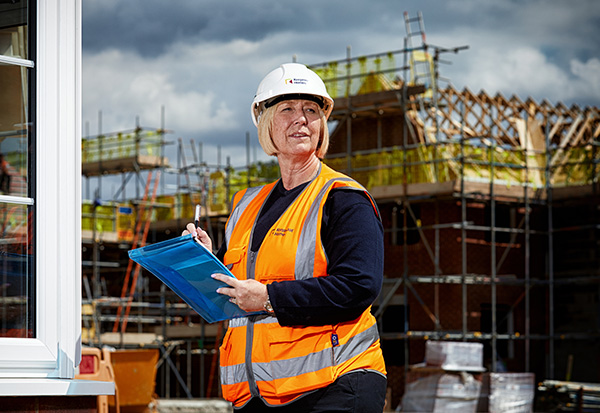 Your Solicitor
Your solicitor will handle all the legal aspects of the sale, including the transfer of the money. When it comes to finding a good solicitor, recommendations from family and friends are a great place to start. Or you can ask us. Your sales executive will have a list of trusted local solicitors who've already handled sales for our customers and come highly recommended.
An Independent Financial Advisor
Finding the right mortgage from all the options available can be tricky. And how do you know if you've got the best rate? That's where an Independent Financial Advisor (IFA) comes in. They'll search all the mortgages available to find the best deal for you. Some may charge a fee for their services, others offer their advice for free and are paid commission from the lender once the mortgage goes through. It's always best to ask up front what costs are involved. If you need a hand finding an IFA, we can help. Our sales executive will have a list of trusted local IFA who not only come highly recommended, but also understand the offers available to you, such as 100% Mortgages.
Keepmoat Customer Care
You don't stop being a valued customer once we've handed over the keys. That's why after you've moved in, our dedicated customer care team will be your point of contact for any query you have. One of the team will be in touch soon after you've moved in to introduce themselves and to tell you what they can help you with. They can come out and visit you at your home if you prefer. Whatever you need, just give our customer care team a call.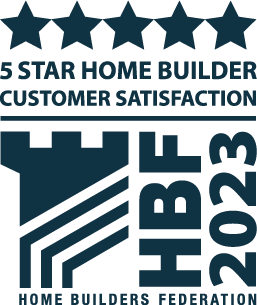 Award Winning
Five stars home builder for customer satisfaction
Over 90% of our customers said they would recommend us to family and friends
See our Accreditations & Awards
The benefits of new build
There are lots of reasons why buying a new Keepmoat home is a great move
Spoilt for choice - One of the best things about buying new is you don't just pick where you want to live, but the type of home that suits you and your budget too. It's why we always build a wide choice of homes. So you can find the one that fits your life, not the other way around.
No stressful chains - There's no waiting for their buyers, buyers, buyer to make a move. When you buy a new Keepmoat home, it's yours from the day it's completed. We'll even keep you up to date on build progress so you can get ready for your moving in day.
Ways to buy - Deposit Unlock, HomeReach and Easymove schemes make it easier than ever to move into a brand new home. Plus, we're always on hand to help you every step of the way. You only get this kind of help and support when you buy new.
Putting your safety first - Our new homes are built with a number of safety features as standard. All the electrical wiring includes the very latest circuit breakers to protect against shocks. Plus, all Keepmoat have mains-powered smoke alarms, so there's no having to check the batteries.
Greener and cheaper - A new Keepmoat home is packed with the latest energy-saving technology, from energy-efficient boilers to high performance windows and the highest standards of insulation throughout. This is not only good news for your carbon footprint, it's great for your pocket too.
Our network of experts - From independent financial advisors who know our offers inside out and can advise you on the most suitable mortgage options for your circumstances, to solicitors who can make sure your move happens smoothly, we can put you in touch with all the professionals you need.
Peace of mind - We build our homes with love and care. Using the latest high performance materials. When you buy a Keepmoat home you can rest assured that it's covered by a 10 year warranty. For the first two years, your fixtures and fittings are covered by the Keepmoat Warranty, in addition to this you are covered by a 10 year structural warranty, the first two years covered by Keepmoat and a further eight years cover provided by the NHBC – 10 years cover in total.
Part of something bigger - We don't just build homes. We create modern and thriving new communities. Our developments are thoughtfully designed to encourage a strong sense of belonging and community spirit.
A blank canvas - Your new Keepmoat home is clean, pristine, with straight walls and freshly painted woodwork. All you need to do is move your stuff in and put your stamp on it.
Warranty FAQ's
At Keepmoat Homes, we take pride in building homes the right way, using the best materials and the latest building techniques. Our trained construction teams build each Keepmoat home as if it was their own and our eagle-eyed site managers and surveyors carry out quality checks at every stage of the build process.
Not only is your home built with care, but for added peace of mind, it's covered by two comprehensive warranties too. One is from us and the other is from the National House Building Council (NHBC) (and in some rare cases the Local Authority Building Control (LABC) too).
Buying a home is typically the biggest investment you will make in your lifetime, so a new build guarantee is an absolute necessity. But what is a new build guarantee? It's essentially a legally robust insurance policy that begins at the exchange of contracts for a new build home and lasts up to 10 years after the initial completion date. It is in place to protect you, the buyer, against faults in the home and ensure that you don't end up out of pocket if any defects do need to be repaired.
Of the two new build guarantees that we have in place for every customer, one is provided directly by us. The second is provided by the National House Building Council (NHBC), which operates under the Consumer Code for Home Builders and is the most common provider of home warranties in the UK, covering 80% of the new build market.
The 10 year NHBC warranty, also known as Buildmark covers deposit protection, 2 years of warranty and a further 8 years of insurance.
The NHBC Buildmark warranty covers you for any major building defects to the structure of your new home such as;
Roofs
Chimneys and flues
Walls
Stairs
Ceilings
Foundations
Window Glazing
Access to the home
Like all insurance policies, understandably not everything is covered by Buildmark and there is a minimum claim value (MCV) that you will be able to read more about in the policy document you will receive.
The following are excluded from Buildmark:
Extreme weather damage, like fires, floods or storms
Replacement of solar panels (if provided)
Mortar erosion or cracking that doesn't affect structural stability or weather protection
Roof damage that doesn't lead to water entering the home
Any additional work done after the completion date not by the builder
General wear and tear
Damage as a result of a lack of proper basic maintenance
Superficial changes, such as paint colour or finish
As well as the extensive and comprehensive NHBC Buildmark warranty, every Keepmoat new build customer is also protected by own our 2-year guarantee. Like the NHBC, we are also part of the New homes quality code for Home Builders, a set of regulations developed by the home building industry to make the home buying process fairer and more transparent for home buyers. You will be given a copy of the code when you reserve your home. Find out more about it here.
Our warranty covers fixtures, fittings, heating, windows, woodwork and more*. Your Sales Executive will provide you with a further, more comprehensive list of everything that is included, so please speak to them if you have any questions about our warranty. Once you've moved in you can contact your local customer care team, should any problems arise, they are always happy to help.
Terms and conditions apply, please speak to your Sales Executive for further information
What our customers are saying