New Build Homes in Northfleet
Discover new homes in Northfleet
1, 2, 3 and 4-bedroom properties
Roomy interiors with stylish design features
Great schools, transport links and amenities in the vicinity
Discover our new build homes in Northfleet
If you're searching for comfy and modern new houses and apartments for sale in Northfleet, Kent, Keepmoat can help. You'll find that the highest standards and attention to detail have been applied throughout all our properties..
Be it a simple one-bedroom apartment or a larger 2, 3 or 4-bed new build house for a family, you're sure to find something in Northfleet that fits the bill.
Why choose a new build in Northfleet?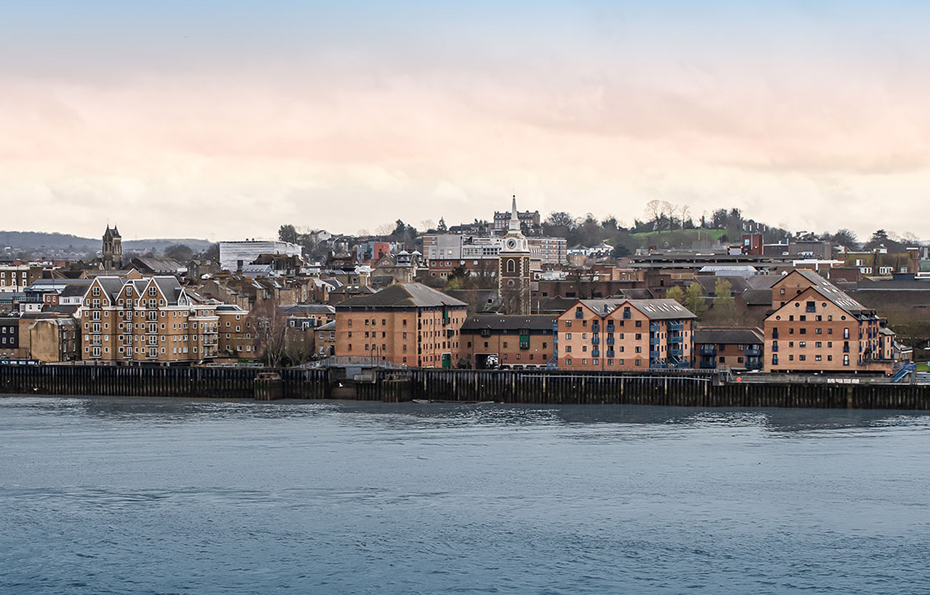 If you want to base yourself in a convenient south-east location, a new home in Northfleet is an excellent choice. This well-connected town in Kent is located on the banks of the Thames and has fast links to London.
There are also lots of things to do locally, so you can get the best of both worlds with a new build home in Northfleet.
Things to do if you buy a new home in Northfleet
Relaxation is a core part of a happy, balanced home. Living in one of our Northfleet new build houses offers you exactly that; there's a beautiful riverside promenade and communal gardens you can enjoy close by.
Beyond that, you'll find plenty more to see and do in Northfleet as you settle into your new home. The town abounds with bars, cafes, restaurants, and leisure and rowing clubs.
And of course, the proximity to London is one of Northfleet's main attractions. Trips to the capital are perfectly viable for days or evenings out; you can go and see a West End show or discover one of the many museums whenever you like.
And if you just need to slow down the pace, why not enjoy some wildlife spotting at Northfleet Urban Country Park?
Transport in Northfleet
There are no less than three railway stations in Northfleet, with direct lines into London St. Pancras and Charing Cross. You'll also be within easy reach of the Eurostar, which can take you from London St. Pancras to France and beyond.
The A2 is only 10 minutes away from our new build homes in Northfleet and is a direct route to the centre of London, the M25, Canterbury and Dover.
Education in Northfleet
Northfleet is ideally suited to young families because it has no shortage of highly related primary and secondary schools to choose from.
For those thinking about universities close to home, the public transport links to London and Kent mean there are plenty of options.
Why buy your new home in Northfleet from Keepmoat?
Building new homes is our passion, and our various awards and accreditations are a strong indication of this. To hear about the experiences of Keepmoat homeowners, simply refer to the thousands of reviews. You can rest assured that your new home in Northfleet will be built to the standard you're looking for.
Find out more about our new builds in Northfleet
Ready to find your ideal new build home in Northfleet? Get in touch with our house-buying experts and register your interest today. We'll do what we can to help you!
It's also worth looking at our FAQs section, which is full of helpful information about Keepmoat homes.
Why new homes give you more
Continue reading
Discover New Build Homes & Developments in Ilkley

Why choose a new build home in Ilkley?

Discover New Homes & Developments in Leconfield

Why choose a new build home in Leconfield?
Why choosing Keepmoat for your next home will be one of the best decisions you'll ever make.