New build homes in Peterborough
Explore New Build Homes & Developments in Peterborough
If you are looking for affordable houses to buy, Peterborough is a great place to start house hunting. With an attractive property market, larger average disposable income and short commutes to work, there are so many reasons to start a new life in Peterborough and the surrounding area.
For new homes in Peterborough, look no further than Keepmoat. We offer an attractive range of new build houses in and around Peterborough, to suit a range of buyers and family sizes. Explore our options in Peterborough below to make your dream new home a reality.
Why choose a new build home in Peterborough?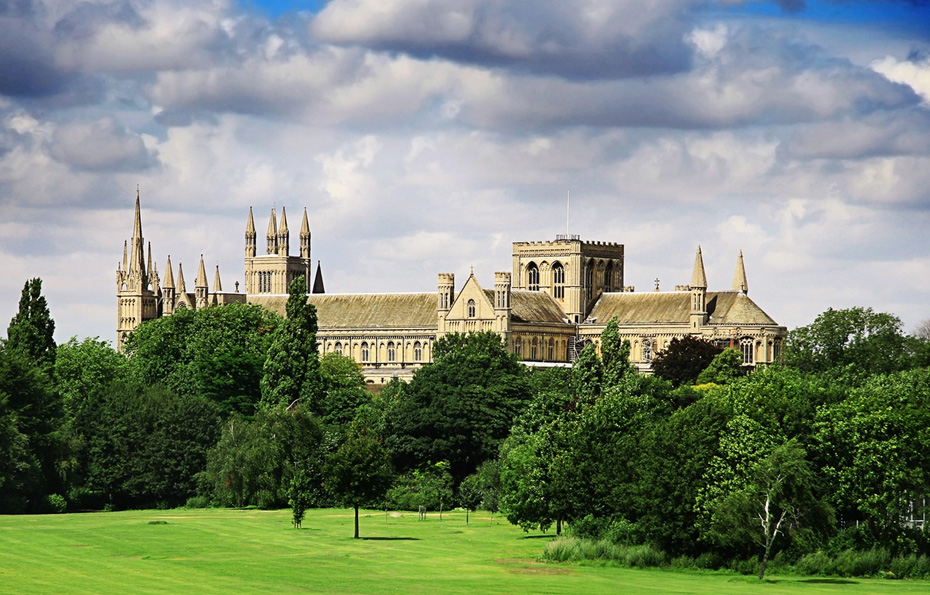 Peterborough is a cathedral city in Cambridgeshire. The city is recognised for its striking architecture, including the 12th Century cathedral with its majestic Gothic façade, and the reconstructed former Victorian hospital which houses the Peterborough Museum. With a growing population and millions of pounds entering the city as part of an urban regeneration program, new homes in Peterborough are becoming increasingly desirable for first-time buyers or families looking to relocate. In fact, it is expected to be one of England's fastest growing cities by 2025, with cheaper house prices when compared to other top places to live.
The city also has high job growth, plenty of employment opportunities and is a major centre for digital innovation. Not only that, our Keepmoat developments offer some of the best and most stylish new homes Peterborough has to offer – all with a fantastic community feel, superb transport links and easy access to amenities.
Things to do if you buy a new home in Peterborough?
If you choose a new build home in Peterborough, you'll find plenty to see and do. A visit to the museum is a must if you're new to the city. Inside, you can learn more about local history and explore the historical artefacts and art collections within the gallery.
There are also many opportunities to shop here too, with the recent multi-million-pound revamp of the Queensgate indoor shopping complex. Millions of pounds of investment have also gone into the northern quarter of the city centre, including the new North Westgate development and many new restaurants and leisure facilities set to follow. There is no doubt that Peterborough is an up-and-coming hub of culture and entertainment.
On top of all that, there's no shortage of great restaurants and bars, so you can enjoy an excellent selection of global cuisines and top nightlife. If you want the best quality of life in a thriving, growing city but at an affordable price, start searching for houses for sale in Peterborough today.
Peterborough Transportation
With a fast and reliable public transport system, you'll have no problem getting around if you choose a new home in Peterborough. There's a great bus service that operates across the city providing an affordable way to travel in and around Peterborough. The Travel Choice refurbished cycle initiative in Peterborough also encourages cyclists to get behind the handlebars with fully serviced and refurbished bikes on offer, as well as free cycle training and access to local cycle maps.
From Peterborough Train Station commuters can get to London King's Cross in less than an hour. You'll also find regular trains to other major cities in the UK, including Edinburgh, Leeds, Birmingham, Coventry, Nottingham, Norwich, Cambridge and more.
Living in Peterborough, you will also be conveniently located close to multiple airports in every direction. The closest airports for international travel are Luton Airport (1hr 21mins), Birmingham Airport (1hr 33mins), and London Stanstead (1hr 42mins).
Peterborough Education
Both Peterborough Regional College and University Centre Peterborough are excellent choices for higher education. The University Centre Peterborough is a smaller university institution with degrees awarded by Anglia Ruskin University.
If you're looking for a new home in Peterborough to move to with a family, you'll also have plenty of excellent choices. For primary and secondary education, there are some fantastic neighbourhoods within catchment areas. There are also a number of schools in Peterborough which do not fall within a defined catchment zone. For more details and to find out about school admissions for your children, be sure to visit the Peterborough City Council website.
So, if you're looking for a family-friendly neighbourhood with access to good schools, talk to our team today to find out more about new build houses for sale in Peterborough.
Why new homes give you more
Continue reading
Explore New Build Developments in Burton-on-Trent

Why choose a new build home in Burton-on-Trent?

Explore New Build Homes & Developments in Manchester

Why choose a new build in Manchester?
Why choosing Keepmoat for your next home will be one of the best decisions you'll ever make.