New Build Homes in Birmingham
Browse New Build Developments in Birmingham
From its central, accessible location to the abundance of things to do across the city, Birmingham remains a top choice for buyers looking for new build developments. Birmingham is home to a host of fantastic suburbs, with plenty of options when it comes to new build homes. Whether you're a first-time buyer in the area or looking to relocate with a family, there's sure to be a new build development in Birmingham to suit your needs.
If you're thinking of buying a home in the Midlands, explore new build homes in Birmingham with Keepmoat. From terraced houses to detached, whether you're looking for a 2, 3 or 4 bedroom house for sale in Birmingham, we can help you find your dream new home.
Why choose a new home in Birmingham?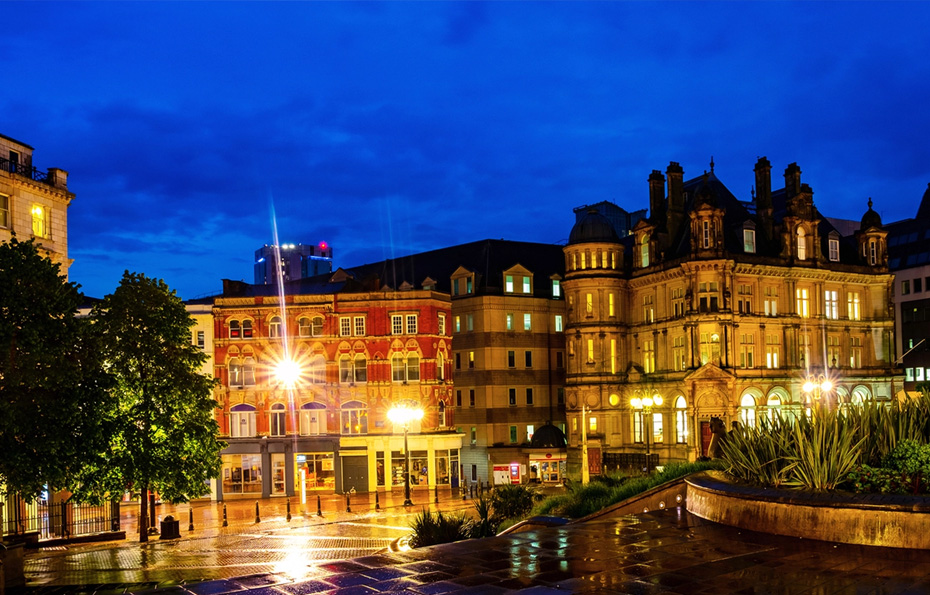 There's much to be enjoyed if you choose to buy a new build home in Birmingham. Not only is it a popular destination for travel and leisure, but as a place to live and work, it easily competes with the capital.
For families or couples looking for a thriving city, diverse neighbourhoods and stylish new homes, Birmingham has plenty to offer. Second only to London in size, this is the most ethnically diverse city in the UK, featuring a great sense of community and positively bursting with culture.
Birmingham house prices are also reasonable when compared to living in the capital, with the market varying from area to area. Many neighbourhoods are up and coming, and new builds in Birmingham are a fantastic investment for first time homebuyers trying to get on the market, or second time buyers looking to relocate. It's possible to find cheap new houses for sale in Birmingham and the wider metropolitan area whilst enjoying a great quality of life and access to the city's plentiful amenities.
Geographically, Birmingham is a great base for commuters. Its central location means that 90% of the nation is less than four hours away by car, and London is just one hour and 25 minutes away on the train. Birmingham Airport is the third largest in the country, meaning international travel is just as accessible.
Things to do if you buy a new house in Birmingham
There's no shortage of sights and attractions in the UK's second largest city and, for those who choose a new home in Birmingham, there's always plenty to do. Over 50 different festivals are hosted here annually, with gigs and concerts taking place regularly throughout every season. For shopping, there's the famous Bull Ring shopping centre and commercial area, which has held markets since the Middle Ages. Today it features one of Europe's top shopping malls which is known for its award-winning department stores such as Selfridges.
Of course, the city's nightlife is also something worth highlighting. With such a young population, clubs and bars are in abundance, with late-night venues across the city, all the way from the canal side and the Chinese Quarter to the Gay Village.
When it comes to culinary attractions, Birmingham has it all. The city is a proud member of the Délice Network, has a number of Michelin starred restaurants, and is celebrated for its 'Balti Triangle' which attracts over 20,000 visitors a week. The wonderful melting pot of cultures has created a gastronomical playground for foodies who like to explore cuisine from around the world.
So, if you're looking for exciting city life and beautiful, affordable new build homes, Birmingham is a destination worth exploring.
Birmingham Transportation
Getting around the city has never been easier, particularly as Birmingham is one of the best places for bus travel. A huge network of routes links every neighbourhood, with regular buses running seven days a week. You'll also find eight local railway lines that can take you anywhere across and around the city. Midlands Metro is one of the latest additions to the rail network, boasting a state-of-the-art rail system, taking passengers between Snow Hill and Wolverhampton.
Birmingham's excellent public transport network makes getting to the city centre as easy as can be. So, if you're looking for houses for sale in Hall Green, Birmingham or houses for sale in Great Barr, Birmingham – or anywhere else in the metropolitan area such as Yardley, Handsworth, Aston, Sheldon, Moseley or Kings Heath – getting around shouldn't be a problem.
Birmingham Education
Home to five universities and multiple colleges, it's no surprise that Birmingham is one of the best places in the country for education, making it an attractive destination for young buyers or families with kids that are ready to begin higher education. With more than 73,000 students living and studying here, there's the promise of thriving communities, excellent social scenes and fantastic nightlife.
For families with infants, there are family-friendly areas with a choice of primary and secondary schools across the city's suburbs. There are also private schools including small institutions and historic schools of national prestige (such as King Edward's School). Additionally, there are over 30 free schools in the Birmingham area today; these schools are established and run by community groups and enjoy more autonomy than state schools.
Why new homes give you more
Continue reading
Keepmoat new builds in Beverley

Things to do if you buy a new home in Beverley

Discover new homes in Barnsley

Why choose a new build home in Barnsley?
Why choosing Keepmoat for your next home will be one of the best decisions you'll ever make.