New Build Homes in Edinburgh
Explore New Build Developments in Edinburgh
The capital of Scotland is a buzzing metropolis surrounded by stunning countryside, meaning there really is something to suit everyone. There is an abundance of reasons you'd want to call Edinburgh home and, with Keepmoat, you can make your dream of buying a new build in Edinburgh a reality.
We offer quality, stunning new build developments in and around Edinburgh to suit a range of family sizes and needs. Whether you're a first-time buyer in Scotland or are looking to relocate, our new build homes in Edinburgh include terraced, semi-detached and detached options, from 1 bedroom apartments to 5 bedroom houses.
Why buy a new build in Edinburgh?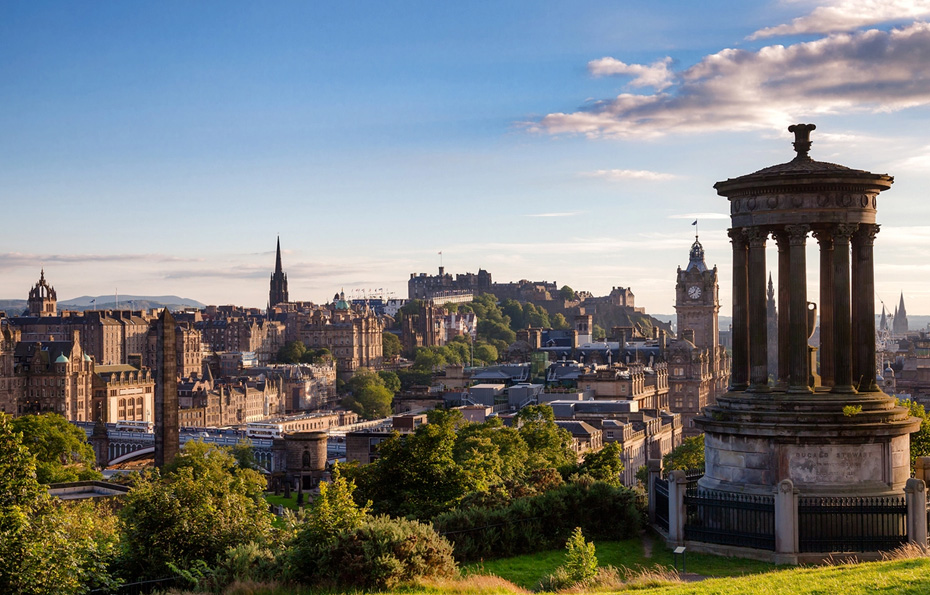 The Scottish capital is without a doubt one of the best places to buy a new home in the UK. From its imposing castle and incredible history to the fantastic and beautiful New and Old Towns of the centre, Edinburgh is every bit the charming hub for residents and visitors alike. Proudly attracting tourists from around the world, as well as providing the very best in local life for families who make a home here, Edinburgh is a perfect location to find a new build home.
The city, set on the south bank of the Firth of Forth, is the 7th largest in the UK. With a population count of around 495,360, the city of Edinburgh is a bustling metropolis but is in no way overpopulated. In fact, there are 122 parks and plenty of green space for residents to explore. As greenery goes, there are more trees per head of population than any other UK city! The city centre is also well-maintained throughout, with excellent transport links and a whole host of things to see and do.
Edinburgh is a listed World Heritage Site, renowned for being the City of Literature, and it has been named as 'The Best Place to Live and Work in Scotland' in a national survey for the fifth year running. It has low unemployment rates and high salaries, as well as affordable housing compared to many other major capitals. For young couples, families with children, or first time buyers in search of new build homes, Edinburgh makes a great choice – particularly when it comes to cost and standard of living.
Edinburgh Transportation
If you choose to move to a new development in Edinburgh, there are a number of ways you can travel within and around the city, including great routes for buses, trains or by car. The major bus operator is Lothian Buses, with regular, express and night services across the city, as well as other bus and coach operators, such as First in Scotland East, E & M Horsburgh, Borders Buses, Scottish Citylink, National Express, and Edinburgh Coach Lines.
The two main train stations in Edinburgh are Waverley Station and Haymarket Station, providing quick and easy links to destinations across the country. The city's own airport is the busiest in Scotland and offers international flights all over the world. Walking and cycling within the capital is also encouraged as it is easy to get around in this compact city – try the Cyclestreets app to help you plan your bike journey. Even with a growing population and many new developments, Edinburgh remains easy to navigate on foot or by car.
In addition to having great transport links to help you get from A to B, commuting is also extremely easy and stress free. No matter where you buy a new build in Edinburgh, you can rest assured getting to work will be straightforward. Edinburgh is reported to have some of the lowest commute times, which greatly improves the quality of life for residents.
Edinburgh Education
Scotland's capital is home to three universities: the University of Edinburgh, Edinburgh Napier University, and Heriot-Watt University. The prestigious University of Edinburgh is one of the country's ancient institutions, and is known across the globe as the sixth oldest university in the western world. The city also houses a number of colleges, such as Edinburgh's Telford College, Stevenson College, Scotland's Rural College, Scottish Agricultural College, Edinburgh Theological Seminary, and Leith School of Art.
For families with children looking for a new home in Edinburgh, there is a fine choice of primary and secondary schools across Edinburgh's suburbs, with a few of the major schools being featured in Tatler Magazine's list of 'Best Schools in Britain'. Scotland as a whole boasts a first-class education system, highly qualified graduates and a high rate of school leavers enrolling for further education. Over 55% of Edinburgh's working age population are educated to degree level or equivalent. For families interested in providing the best education for their children, we highly recommend searching for new homes in Edinburgh.
Why new homes give you more
Continue reading
Keepmoat new builds in Beverley

Things to do if you buy a new home in Beverley

Discover New Home Developments in Hereford

Why choose a new build in Hereford?
Why choosing Keepmoat for your next home will be one of the best decisions you'll ever make.