New Build Homes in Ilkley
Discover New Build Homes & Developments in Ilkley
If you're on the lookout for a new build home in West Yorkshire, Ilkley could be the ideal destination for you. Located in the metropolitan borough of the City of Bradford, this picturesque spa town and its adjacent village of Ben Rhydding are located right on the edge of the stunning Yorkshire Dales National Park.
Keepmoat new build homes in this highly sought-after location are designed to accommodate a wide variety of household sizes and budgets. All of our state-of-the-art new builds in Ilkley provide modern, comfortable living space and are available in 2 to 4-bed homes. Explore our listings below to take the first step towards owning your dream home.
Why choose a new build home in Ilkley?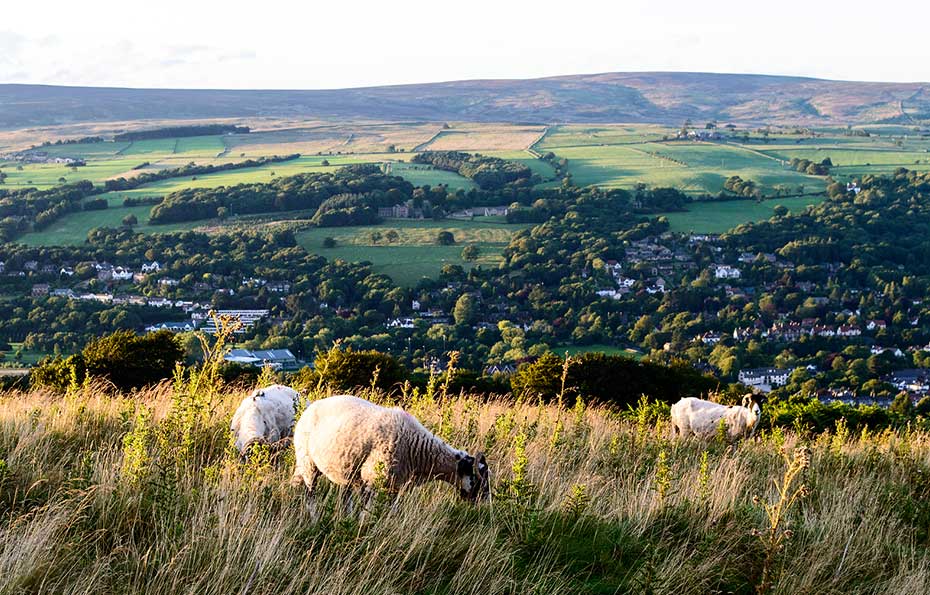 If you're looking for a location with a strong sense of community nestled in the beautiful countryside, but still with a thriving town centre, Ilkley could be perfect for you. Just half an hour on a direct train away from both metropolitan Leeds and Bradford, Ilkley simultaneously acts as a gateway to the spectacular Yorkshire Dales.
This ideal blend of rural and urban living resulted in Ilkley being named as the best place to live in the North and Northeast of England by The Sunday Times in 2021. They praised its beating community heart and culture (Ilkley is home to the oldest and largest literature festival in the North of England) as well as the exciting business opportunities that Ilkley affords. Its schools and shopping are both excellent, making it a perfect choice for families and young professionals alike.
Things to do if you buy a new build in Ilkley
There's plenty to do in the beautiful spa town of Ilkley. Its beautiful Victorian architecture and floral displays make its streets a joy to explore, while a short walk will take you onto Ilkley Moor, subject of the famous Yorkshire anthem, "On Ilkla Moor Baht 'at". For those looking for adventure even further afield, the Dales Way, an 84-mile walk through the Yorkshire Dales to the Lake District, starts just outside of the town centre.
Ilkley is famous for its sport, boasting football, rugby, tennis and cycling clubs, meaning there's something for everyone. It's particularly famous for the latter, with the 2014 Tour de France passing through the town centre and Ilkley featuring prominently in the annual Tour de Yorkshire race.
For avid foodies, Ilkley's gastronomic scene is outstanding, featuring the historic Box Tree restaurant, the iconic Bettys Tea Room, and a plethora of traditional pubs and chic bistros to cater for every taste.
Ilkley Transportation
Ilkley's train station, located right in the centre of the town, provides fantastic access to Leeds, the third largest city in the UK, and cosmopolitan Bradford. Both exciting destinations are direct train journeys away, which each only take around 30 minutes, while a change at either of these locations opens up further destinations like York, Manchester, Liverpool and Sheffield.
For international travel around Europe, Leeds Bradford Airport is just a 25-minute drive from Ilkley, while Ilkley's location on the A65 means that it's perfectly positioned for residents to explore more of the UK.
Ilkley Education
Families looking to relocate to picturesque Ilkley have a brilliant array of schools to choose from for their children. Ilkley's three primary schools have all been rated Outstanding by Ofsted, as has Ilkley Grammar School, which caters to students from ages 11 to 18-years-old.
For further education, nearby Leeds boasts five universities, the University of Leeds, Leeds Beckett University, Leeds Trinity University, Leeds Arts University and The University of Law, as well as Leeds Conservatoire and the Northern School of Contemporary Dance for those interested in performing arts. The University of Bradford, meanwhile, has excellent graduate employment rates and is one of the country's greenest universities.
Why new homes give you more
Continue reading
Discover new homes in Peterborough

Why choose a new build home in Peterborough?

Discover new homes in Middleton

Our New Homes in Middleton
Why choosing Keepmoat for your next home will be one of the best decisions you'll ever make.