New Build Homes in Liverpool
Discover new homes in Liverpool
2, 3 and 4-bedroom properties to choose from
Spacious interiors with innovative designs for comfortable living
A good selection of schools, transport links and local amenities
Explore new build homes & developments in Liverpool
A thriving, vibrant port city packed full of entertainment and culture – it's no surprise so many are choosing a new home in Liverpool. Located on the eastern side of the Mersey River, this dazzling urban hotspot is immersed in architectural beauty with an awe-inspiring skyline.
When it comes to new homes, Liverpool offers a great choice of Keepmoat locations and fantastic neighbourhoods for your family. New build housing developments are being built across Liverpool, so you can find the perfect place to call home around this wonderful city. If you're interested in learning more about our energy-efficient new houses for sale in Liverpool, check out our selection below.
Why choose a new home in Liverpool?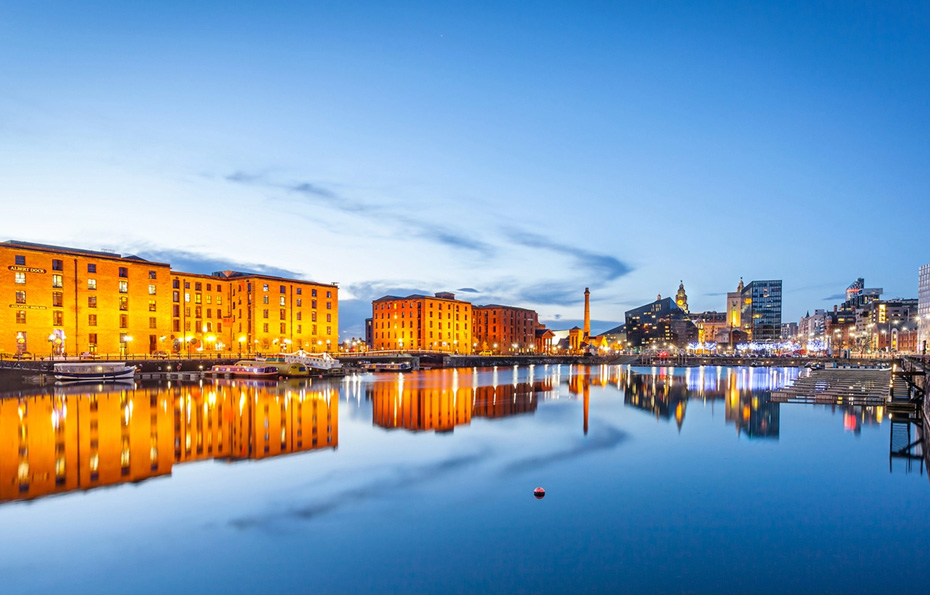 Once named the European Capital of Culture, Liverpool is one of the best places to buy a home in the North West. The Liverpool City Region expands across the River Mersey to the Wirral, making it a bustling place brimming with life, culture and friendly communities that appeal to people of all ages.
The centre is perhaps most recognised for the Liverpool Maritime Mercantile City area, which is comprised of Albert Dock, Pier Head and William Brown Street. This development was one of the world's major trading centres in the 18th and 19th centuries. Throughout history, Liverpool has played an important role in the country's growth. Today, it is renowned as one of the liveliest and most dynamic cities to live and work in. Choosing one of our new build houses in Liverpool means you'll have all of this beauty on your doorstep. Get in touch today to find out more.
Things to do if you buy a new build home in Liverpool
From The Beatles' legacy to the world-renowned football club, Liverpool is defined by its past and its people. The associated subcultures live on today, offering those who call Liverpool home so much to see and do every day of the week. There is no shortage of bars, nightclubs and music venues and you can experience some of the area's most exciting nightlife at Concert Square, Wood Street, Albert Dock, Eberle Street, and Stanley Street. For Beatles fans, there is The Cavern Club and The Beatles Story Museum.
Other museums to visit are the World Museum, the Museum of Liverpool, the Merseyside Maritime Museum, the Victoria Gallery & Museum, and the International Slavery Museum. Art lovers will revel in the knowledge that the Walker Art Gallery houses one of the best collections of European art outside of the capital, and The Tate Gallery Liverpool is considered a regional icon. All this and more is waiting if you go for one of our new houses for sale in Liverpool.
The city has the largest collection of Grade II listed buildings outside of London, making it a great place for sightseers and architecture buffs alike. And new housing developments pop up in Liverpool all the time.
There's a diverse range of options for food and drink lovers, as well as shopping that's second to none in this part of the North. With a promise of a more affordable Northern lifestyle and the finest Keepmoat new build houses, Liverpool is a fantastic place to be.
Transport in Liverpool
When you settle for a new build in Liverpool, local public transport makes getting around easy. Merseyrail trains run frequently throughout the day, with over 60 stations across the city and the wider metropolitan zone. There are also four city centre underground stations which are all conveniently located – these are Lime Street Low Level, Liverpool Central, Moorfields and James Street.
As one of the UK's major cities, there are great road networks for easy commuting to nearby cities such as Manchester. There is also an international airport for worldwide travel, as well as a port where you can catch the famous 'Ferry Cross the Mersey' to the Wirral. A new home in Liverpool offers plenty of additional exploration beyond the city itself.
For a greener and more cost-effective way to get around, there are two main city centre bus terminals, Liverpool ONE and Queen Square. Both stations offer fantastic links and have on-site staff to help with travel advice.
Alternatively, you can travel by bike in this easy-to-navigate, compact area. Cycle parking is available across the city and bikes are welcome on public transport such as trains or ferries.
Education in Liverpool
Are you looking for a new build house in Liverpool to move to as a growing family? Higher education is one of the top reasons to move to Liverpool. With three universities (University of Liverpool, Liverpool Hope University and Liverpool John Moores University) plus several colleges, this a great place to raise a family with a view to the future.
There is also a good selection of local primary and secondary schools. Schools in the area are consistently making the top lists on The Real School Guide, boast good GCSE results and are generally some of the highest-performing schools in the area.
For specialist courses or vocational study, there are also a number of institutions to look into, such as the Liverpool Institute for Performing Arts. Be sure to check the Liverpool Council website for full details on everything from early years education and school admissions to adult learning.
Why choose Keepmoat for your new build houses in Liverpool?
Our new build homes in Liverpool bring stylish, modern living to the forefront. We have several awards and accreditations, which show our commitment to providing you with homes you'll be proud to live in. Check out our reviews for more information.
Find out more about our new builds in Liverpool
Ready to start your journey looking for new build homes in Liverpool? Get in touch with our house-buying experts and register your interest. This way, you'll be kept in the loop about our latest new houses for sale in Liverpool.
Alternatively, you may find an answer to your question after looking in our FAQs section, which is packed with helpful information.
Why new homes give you more
Continue reading
Keepmoat new builds in Beverley

Things to do if you buy a new home in Beverley

Discover New Home Developments in Hereford

Why choose a new build in Hereford?
Why choosing Keepmoat for your next home will be one of the best decisions you'll ever make.