New Build Homes in Scarborough
New Build Houses & Developments in Scarborough
Look no further than our range of new builds in Scarborough to enjoy the best of modern coastal living. At Keepmoat, we're happy to offer a stunning selection of new build homes in this popular seaside town. Whether you're looking for a smaller first home or a four-bedroom house, each of our new builds in Scarborough guarantees innovative design and the highest standards throughout.
Our contemporary and peaceful locations in Scarborough blend beautiful countryside and coastline with the convenience of local shopping, attractions, and amenities. Explore our range of new builds in Scarborough today to find the home of your dreams.
Why choose a new build in Scarborough?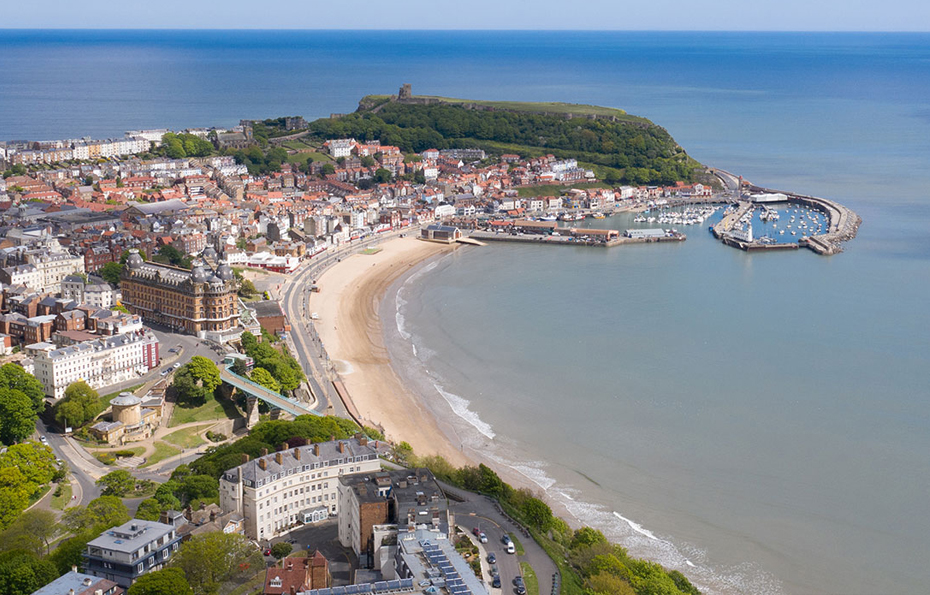 If you're looking for a new home on the Yorkshire coast, Scarborough is an excellent option. This historic seaside town boasts beautiful beaches and historic castles, as well as all the modern shopping, eating and drinking options you could dream of. Scarborough has a great family appeal, with plenty to see and do for all ages. Whether you want a traditional day out to the award-winning beaches or to spend an afternoon exploring the area's independent bars and restaurants, you'll find an abundance of things to do if you choose a new home in Scarborough.
Located in North Yorkshire, Scarborough is close to the North Yorkshire Moors and a range of beautiful market towns. York is also a short train journey away, making Scarborough an excellent option for commuters looking to enjoy life on the coast. Our new build homes in Scarborough are in high demand, so explore your options today to find your perfect new home.
Things to do if you buy a new home in Scarborough
Those who buy a new build in Scarborough really will be spoiled for choice when it comes to things to do. The award-winning beaches are ideal for a traditional day out, while a local beachside rowing club is an excellent option for sports lovers. As well as the beach, you can also explore the English Heritage Scarborough Castle, which has a history spanning 3,000 years and offers stunning panoramic views of the coastline.
Scarborough is home to the Sea Life Centre, where you can discover more than 2,500 creatures and learn all about the world's oceans and shores.
The local Peasholm Park also offers a variety of family-friendly activities, from mini-golf to a lake with rowing boats and pagodas. Close to Peasholm Park, you can find the Scarborough Open Air Theatre, an iconic live outdoor music theatre that is the largest of its kind in Europe and hosts acts from around the world. You can find Flamingo Land a little further afield – a theme park, zoo, and resort. All this and much more is waiting to be discovered if you buy a new build home in Scarborough.
Scarborough Transportation
If you choose a new build in Scarborough, you can enjoy excellent transport options across the Yorkshire coast. Scarborough has its own train station, taking you to York in under an hour, and Hull and Leeds in a little over an hour. This makes Scarborough a great commuter town for those who want the convenience of nearby cities combined with the relaxing atmosphere of a seaside town.
Scarborough Education
If you're looking for a new home in Scarborough to move to with a family, the area offers several highly-rated local primary and secondary schools. Fast rail links open up York, Leeds and Hull universities for those thinking about further education. The University of Hull also has a campus in Scarborough offering degree programmes in Arts, Humanities, Education, Business, Science and Technology.
Why new homes give you more
Continue reading
Discover New Build Homes & Developments in Stoke-on-Trent

Why choose a home in Stoke-on-Trent?

Discover new homes in Liverpool

Why choose a new home in Liverpool?
Why choosing Keepmoat for your next home will be one of the best decisions you'll ever make.