New Build Homes in Durham
Explore New Build Homes & Developments in Durham
With its stunning architecture, endless culture and fascinating history, it's no surprise so many are choosing a new home in Durham. If you're looking for a new build home here, Keepmoat homes in Durham offer impeccable quality with high spec features that guarantee the very best of modern living.
Whether you're looking for East Durham homes close to the coast or Durham City homes that make commuting as convenient as possible, we can help you find your dream new build in Durham today.
Why choose a new build home in Durham?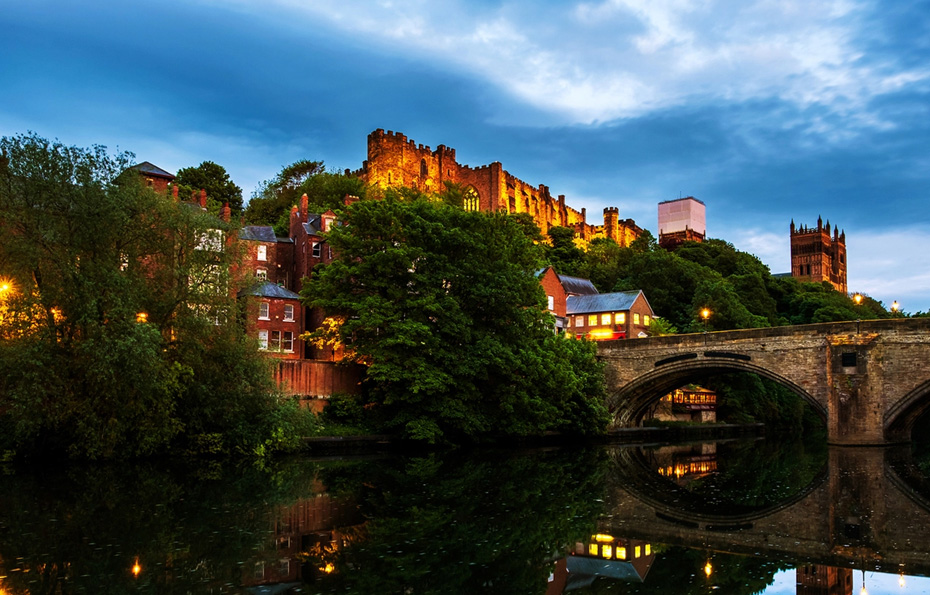 The Durham Heritage Coast is perhaps one of the area's biggest draws. If being close to the sea is something you've always dreamed of, looking for new build houses for sale in Durham could be a great move for you. The wider region is home to industrialists, poets and many media personalities, whilst the city itself houses two UNESCO World Heritage sites, Durham Cathedral and Durham Castle (now Durham University).
The city of Durham can be traced back as far as 995 AD. Today, the whole of Durham's city centre is a conservation area and, together with the famous cathedral and castle, there are also more than 630 listed buildings which add to its unique history and charm – and are all yours to explore if you choose a new house in Durham. The cobbled streets and amazing greenery certainly make it an incredibly picturesque location – one that's a wonderful place to live and work without the high living costs experienced in other major cities. Average property prices are considered to be very low, meaning that first time buyers will find it easier to get on the property ladder with a new home in Durham.
Things to do if you buy a new house in Durham
It may be relatively small, but the city of Durham has much to offer when it comes to sights and attractions. Filled with history, UNESCO-listed sites, striking buildings and a traditional cobbled high street, the compact city centre is a great place to spend the day – and it's all right on your doorstep if make your new home in Durham.
When it comes to shopping, Durham promises to be a unique destination with many independent shops and exclusive boutiques. If you're on the hunt for bargains, don't miss the Durham Indoor Market which is the perfect place to shop for everything from food and drink to gifts and homeware. You can also venture to nearby Fowlers Yard, where you will be able to watch craftspeople in action as they create one-of-a-kind artisanal crafts.
Other sights within the city include Durham University Botanic Garden, Durham Museum and Heritage Centre, Wharton Park, the Oriental Museum, Old Durham Gardens and Finchale Priory – to name but a few!
If you buy a new build in Durham, you'll be less than a 30-minute drive from the coastline where you'll find many spectacular beaches for walks and relaxation. Whether you're looking for houses for sale in Durham City or the wider county, you'll never be too far from incredible ocean views.
Durham Transportation
Public transport is handy for those who call Durham home, as there are a number of travel options in and around the city. The bus routes are serviced regularly and can take you to locations across the wider County Durham region. Getting to the county's principal towns is simple, unlocking a host of activities such as exploring the Durham Heritage Coast. The train line means you're also under twenty minutes from nearby Newcastle.
Wherever in Country Durham you're looking to buy a new house, getting around is easy.
Durham Education
Home to the University of Durham, which is housed in the spectacular Durham Castle (a fortification that dates back to the 11th Century), this city is well-known for its contributions to higher education. The university itself ranks in world's top 100 universities.
There are also several colleges and a wealth of superb school catchment zones that are suitable for families with children looking to buy a house in Durham. Notably, County Durham is one of the best areas for primary schools. Whether you're in search of East Durham homes close to the coast or Durham city homes, easy road connections will make school transport simple.
Why new homes give you more
Continue reading
Discover new homes in Salford

Our New Housing Developments in Salford

Discover New Homes & Developments in Darlington

Why choose a new build home in Darlington?
Why choosing Keepmoat for your next home will be one of the best decisions you'll ever make.