New Build Homes in Doncaster
Discover new homes in Doncaster
2, 3 and 4-bedroom properties
Sizeable interiors that are stylish and practical
Excellent schools, transport links and amenities nearby
Explore new build homes in Doncaster
If you're looking for a new build house or bungalow in Doncaster, Keepmoat homes guarantee the very best of modern living – think stunning properties paired with high-spec interiors. And with 2, 3 and 4-bedroom houses, including semi-detached and detached, our energy-efficient new homes in Doncaster cater for a range of family sizes and buyers.
Our beautiful new builds are spread across a range of vibrant locations and are within easy reach of the town centre. Browse our new houses for sale in Doncaster today to start making your dream home a reality.
Why choose a new build home in Doncaster?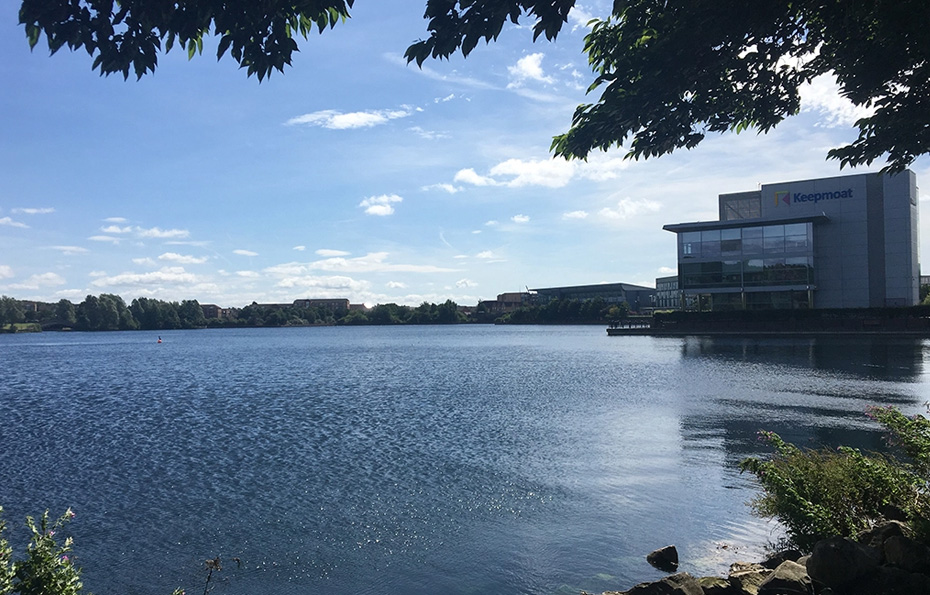 The historic market town of Doncaster is renowned for its horse racing. It's home to the oldest of Britain's five Classics: the St Leger. But that's not all this town has to explore. Impressive architectural heritage, a thriving food and drink scene, fantastic shops and a strong sporting identity make this metropolitan town an exciting destination full of life and opportunity.
With a population of over 300,000 people, it's one of the UK's largest towns and a site of serious investment. With so much on offer, it's no surprise so many are choosing to buy a new home in Doncaster. Get in touch today and register your interest.
Things to do if you buy a new house in Doncaster
The town is brimming with character. Whether you're a professional, a family or somewhere in between, there's plenty to do if you buy a new house in Doncaster.
If you enjoy a spot of retail therapy, this is the place to be. With great options such as the Frenchgate Shopping Centre and Lakeside Village Outlet, not to mention the many shops and boutiques in the town centre, you're sure to find just what you're looking for.
From the legendary Doncaster Dome to the many historical hotspots such as Conisbrough Castle and Brodsworth Hall, there is no shortage of things to see and do. Attractions such as the Yorkshire Wildlife Park are the perfect choice for a fun family day out, and the CAST theatre offers a range of shows and cultural experiences.
The town is synonymous with horse racing but also has a strong history of engineering. So, why not take a trip to Doncaster Race Course or head to the Aircraft Museum? Don't forget to make a note of must-see annual events such as the St Leger Festival, which takes place every September. All this and more is waiting if you choose one of our new build homes in Doncaster.
Transport in Doncaster
Doncaster rests at the very heart of the UK's motorway network, with great connections via the M1, M18, M62, M180 and A1(M). If you're looking for a new home with commuting options, one of our new builds in Doncaster offers access to major cities via the excellent rail network.
Doncaster train station has direct links to Sheffield, Leeds, Manchester, Liverpool and London King's Cross. Doncaster Interchange is the main bus station, facilitating a network that travels all over the town and into the suburbs.
Education in Doncaster
Located in the town centre is Doncaster College and University Centre, which is a fantastic institution that offers an extensive range of courses for students who wish to pursue higher education.
There is also a wide range of great primary and secondary schools, so whether you already have little ones or you're looking for a new house in Doncaster with plans to start a family, you can feel sure they'll receive a quality education. You can find out more information about education options for people of all ages at the Doncaster Council website.
Why choose Keepmoat for your new home in Doncaster?
We have several awards and accreditations under our belt, so we're well-placed to help you on your journey to buying a new build home in Doncaster. Make sure you check our reviews too, where you can read about the experiences of thousands of homeowners.
We're dedicated to constructing homes – not just houses
We've built over 35,000 homes
New houses, bungalows and apartments available across Doncaster
Enjoy low-carbon living in our energy-efficient homes
Several buying options available
Customer care services to help you with any queries
Our homes are built in line with the New Homes Quality Code
Find out more about our new builds in Doncaster
To find out more about our Doncaster new builds, get in touch with our team of experts and register your interest. This will give you access to the latest updates about new build houses and bungalows in Doncaster.
In the meantime, we recommend checking our FAQs section, which is filled with helpful insight.
Why new homes give you more
Continue reading
Discover new homes in Northfleet

Why choose a new build in Northfleet?

New Build Homes near Chester

Why choose a new build home near Chester?
Why choosing Keepmoat for your next home will be one of the best decisions you'll ever make.