New Build Homes in Weston-super-Mare
New Homes in Weston-Super-Mare
• 2, 3 and 4-bedroom houses available
• Contemporary homes with beautiful and spacious interiors
• Sustainable new build apartments and homes
• Well placed for great transport links, schools and local amenities
• A range of purchase schemes available to make your move easier
Discover new build homes in Weston-super-Mare
If you're looking for a new home in North Somerset that features smart design and the latest eco-friendly materials for low-cost living, then our new build houses in Weston-super-Mare are not to be missed.
As a popular seaside town, Weston-super-Mare offers a great quality of life for its residents. Whether you want a 4-bedroom detached new home in a family-friendly environment, or if you're looking to buy your first home and want a location conveniently based for commuting, Weston-super-Mare has something for everyone.
Whatever your personal needs may be, every one of our new build homes promises only the best attention to detail, with smart, customisable designs to make your house buying journey truly personal. Explore our full range of new builds in Weston-super-Mare today to find the home of your dreams.
Why choose a new build home in Weston-super-Mare?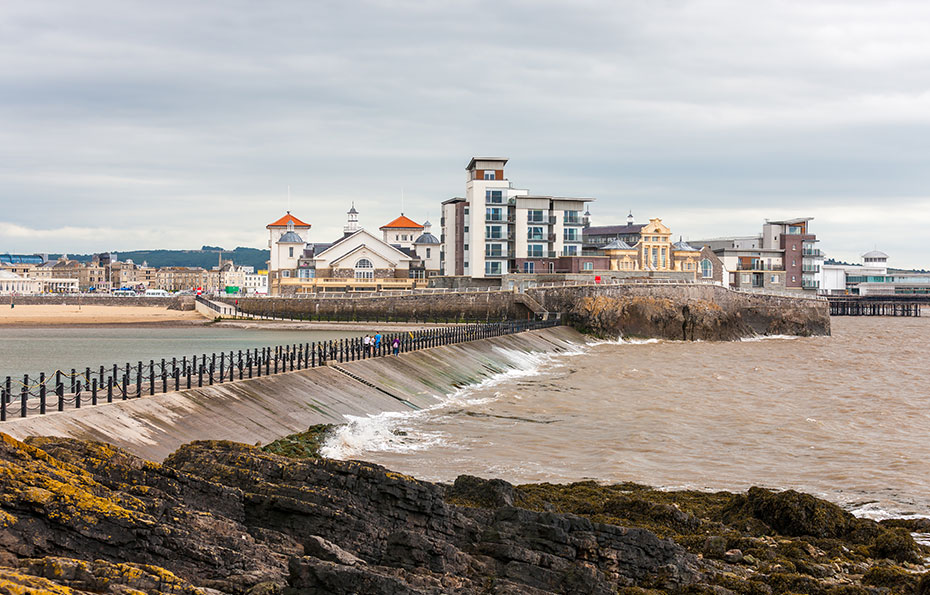 Weston-super-Mare offers a fantastic mix of coastal and countryside living in an area surrounded by stunning natural beauty. With sandy beaches, clifftops, and the Mendip Hills all nearby, choosing a new home in this part of the UK means you can enjoy a variety of outdoor activities, such as walking, cycling, sailing, and surfing, or simply relaxing and admiring the views. You can also explore the rich heritage and history of the town, with attractions such as the Grand Pier, the Helicopter Museum, and the Weston Museum.

Buying a new build home in Weston-super-Mare means that you can benefit from the latest designs, features, and technologies from Keepmoat that make your home more comfortable, spacious, and eco-friendly. Our homes are built to high standards of quality and safety. They also have excellent energy efficiency ratings, which can help you save money on your bills and reduce your carbon footprint.
A convenient and connected location
Weston-super-Mare is well-connected to major cities and towns in the region, such as Bristol, Taunton, Bath, and Cardiff. The town has easy access to the A370 and the M5 motorways, as well as regular bus and train services. The train journey from Weston-super-Mare to Bristol takes just over 30 minutes and for international travel, Bristol Airport is under 25 minutes away by car.
Things to do in Weston-Super-Mare
If you're considering buying a new home in Weston- super-Mare, one of the most popular attractions is undoubtedly the Grand Pier, which has been rebuilt twice after being destroyed by fires in 1930 and 2008. The pier features an indoor amusement park with rides, games, arcades, and a 4D cinema. You can also enjoy the views of the Bristol Channel from the observation deck or the Sky Wheel. The pier also hosts events throughout the year, such as fireworks, live music, and themed nights.

If you're more interested in history and culture, then choosing a new build home in Weston-super-Mare makes visiting the Weston Museum easy. With showcases about the heritage and stories of the town and its surrounding areas, the museum has interactive exhibits, displays, and activities that cover topics such as archaeology, art, social history, and natural history. You can also see collections of fossils, pottery, paintings, and costumes that reflect the diverse and rich history of Weston-super-Mare.

Another place to visit is Brean Down, a natural pier that extends into the sea and offers stunning views of the coast. Brean Down is part of the Mendip Hills Area of Outstanding Natural Beauty and is home to a variety of wildlife and plants. You can walk along the trails and discover the remains of a Roman temple and a Victorian fort. You can also enjoy a picnic at the café or visit the nearby Brean Down Cove.
Places to dine in Weston-super-Mare
This area has plenty of places to choose from when it comes to eating out. Popular French restaurant, Bistrot Pierre serves classic dishes with a modern twist. With its seafront location you can enjoy the scenery whilst savouring the flavours of France.

For a more casual atmosphere, check out Revo Kitchen and Golf, a rooftop bar and restaurant that also features a mini golf course. Unwind, relax and enjoy food, drinks and 360° coastal views with friends and family. Craving some authentic Mediterranean cuisine? head to Meze Mazi, a cosy and friendly restaurant that offers a variety of Greek dishes, such as souvlaki, moussaka, dolmades and more. You can also sample some of their homemade desserts, such as baklava.

For a taste of the local culture, you can visit The Blitz Tearoom, a vintage-style cafe that serves traditional British food and drinks, such as afternoon tea, scones, sandwiches and cakes. You can also admire the memorabilia and photos from the World War II era that decorate the walls.

With lots of places to choose from on your doorstep and Bristol only a short trip away, choosing a new build home in Weston-super-Mare will give you plenty of options.
Why choose Keepmoat?
Rated Excellent by our Customers
With an excellent Trust Pilot rating from thousands of happy Keepmoat customer reviews we pride ourselves on building beautiful properties that you can call home.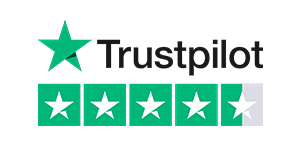 "Keepmoat has truly exceeded our expectations as first-time homebuyers making the entire process remarkably simple and stress-free. Their exceptional customer care and support guided us in the right direction ensuring we were informed every step of the way."
Jamiu & Nafisat | October 2023
An award winning 5 star home builder
We build homes, not just houses and hold a 5-star builder status in the national Home Builders Federation (HBF) awards. This is an independently recognised award from our customers for delivering quality in build and excellent customer service.

With more than 35,000 homes across the UK we focus on building eco-friendly, energy-efficient homes that can help you save on bills.

We believe in making the home buying process fair and transparent and are committed to delivering the highest quality homes and customer service to those who choose us, that's why all of our properties are built to meet the New Homes Quality Code.

With customer care services before, during and after you buy your home we're here to support you throughout your new home buying journey. We also offer different options and ways to buy.

We have been awarded the Gold Health & Safety Award in the 2023 Royal Society for the Prevention of Accidents Awards (ROSPA). The Gold award is merit based and is the highest of the achievement awards.

Find out more about our new build homes in Weston-super-Mare
Does one of our new build houses in Weston-super-Mare sound like the place for you to call home? Get in touch with our experts today to ask any questions or get the process started. Or register your interest with us online and we'll get back to you with the next steps.
Check out our FAQs as well to see if any of your questions about our new build homes in Weston-super-Mare have already been answered.
Why new homes give you more
Continue reading
Discover new homes in Sheffield

Why choose a new build in Sheffield?

Explore New BuIld Homes & Developments in Burnley

Why choose a new build in Burnley?