New Build Homes in Bristol
Discover new homes in Bristol
2, 3 and 4-bedroom properties available
Modern and spacious homes with stylish interiors
Superb schools, transport links and amenities nearby
Discover new build homes and developments in Bristol
For the very best in modern living, look no further than our range of new homes in Bristol. We have a number of beautiful new build houses, where you can enjoy scenic surroundings and all the amenities you need right on your doorstep.
Our new housing developments in Bristol have something for everyone, whether you're a single buyer looking for a 2-bedroom home or a family looking for a 4-bedroom house. However much space you need, each of our energy-efficient new builds in Bristol promises exceptionally high standards throughout; expect smart designs and only the best attention to detail. Explore our range of new builds in Bristol today to find the home of your dreams.
Why choose a new build home in Bristol?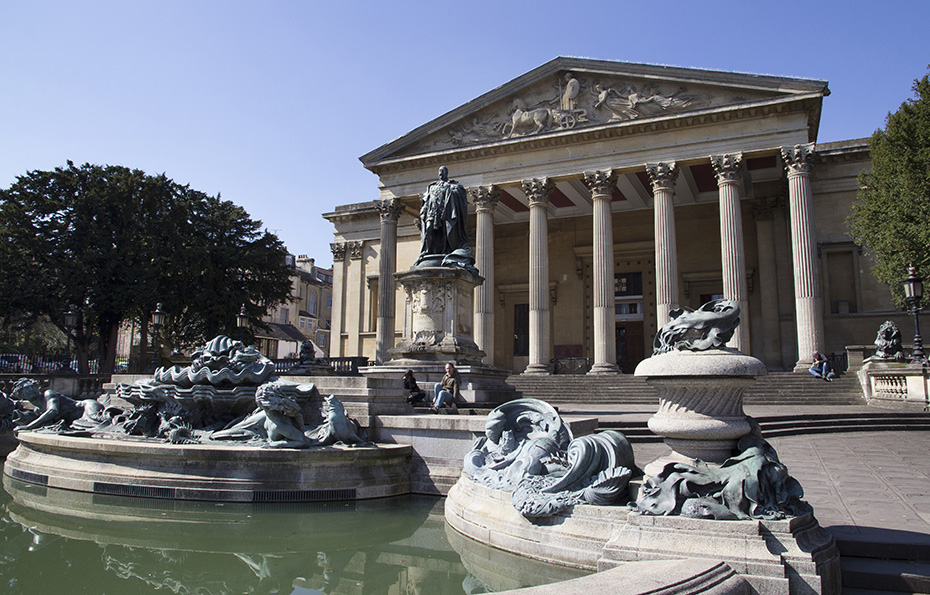 If you're looking to buy in the South West, a new home in Bristol is an excellent option. This colourful metropolis offers the best of both worlds: a bustling city packed full of things to do and stunning surroundings for lovers of the great outdoors. The city offers a rich cultural history combined with a rapidly developing urban centre and vibrant music, creative and arts scenes. If you choose a new build in Bristol, you'll be spoiled for choice when it comes to things to do.
Whether you're a couple looking for new opportunities, a family seeking an excellent quality of life, or retirees looking for somewhere beautiful to settle down, Bristol ticks all the boxes. From the scenic coastlines and unique wildlife to a lively high street and exciting attractions, a new home here offers it all. Our new build homes in Bristol are in high demand, so get in touch today to start your move.
Things to do if you buy a new home in Bristol
Bristol is a thriving community – you really will be spoiled for choice when it comes to things to do here. The city has a strong arts culture, a lively music scene, and more restaurants and bars than you could dream of. Outside of the city centre, Bristol's floating harbour offers stunning scenery and walks.
Families looking to buy a new build in Bristol will find much to see and do. The Downs are the perfect outdoor spot for picnics and walks, Aerospace Bristol delves into the city's world-class aerospace industry, and Bristol Aquarium is packed with exotic tropical fish. Bristol Zoo Project is another popular day out for locals and those from further afield. Just a 45-minute drive away is the traditional seaside town of Weston-super-Mare, with a sandy beach and beautiful coast.
Whether you're looking for a relaxed day to enjoy the great outdoors or you want to hit up the bustling city centre, it's all just waiting to be discovered if you settle on a new build in Bristol.
Transport in Bristol
A new home in Bristol means you can expect excellent transport links across the South West and Wales. London can be reached via Temple Meads train station in under two hours, opening up tremendous possibilities for days out. If you'd like to travel the coast, there are also regular services to Cornwall or Devon – ideal for a staycation. With the M4 and M5 both within easy reach, travel by car is also convenient for work.
If you're looking to travel even further afield, Bristol Airport can whisk you away to over 100 destinations around the world. So, whether you're looking to travel for work or leisure, a new home in Bristol is perfectly placed.
Education in Bristol
Are you seeking our new houses in Bristol to move to with a young family? In that case, the city offers plenty of highly rated local primary and secondary schools as well as several independent schools.
Bristol offers three main sixth-form schools and two colleges for those thinking about further education. The University of Bristol and the University of the West of England are both on your doorstep. The University of Law also has a campus here.
Why choose Keepmoat for a new build house in Bristol?
Building brilliant homes is our passion – our numerous awards and accreditations are a strong indication of this. We also have thousands of reviews from our homeowners, so you can take comfort in our services when looking for new build homes in Bristol.
Find out more about our new build housing developments in Bristol
Are you keen to learn more about our new build houses or apartments in Bristol? Get in touch with our house-buying experts to help get the ball rolling and register your interest in our new build developments in Bristol.
Remember, you can also check out our FAQs to see whether your question has already been answered.
Why new homes give you more
Continue reading
Discover New Build Homes & Developments in Leyland

Why choose a new build in Leyland?

New Build Houses & Developments in Scarborough

Why choose a new build in Scarborough?