New build homes in Oldham
Discover New Build Houses & Developments in Oldham
With its excellent location and fast-growing town centre, it's no surprise so many are choosing a new build home in Oldham. Offering the perfect blend of rural and urban, a new home in Oldham is a great choice for a range of buyers and families.
Historically, the town rose to fame as the international centre of textiles during the 19th century, but today there is much focus on transforming Oldham into a hub of culture and entertainment, and also a centre for education. If you are looking for an affordable town to start or raise a family, Oldham is a fantastic choice – so, take a look at our 2, 3 and 4 bed houses for sale in Oldham today.
Why choose a new house in Oldham?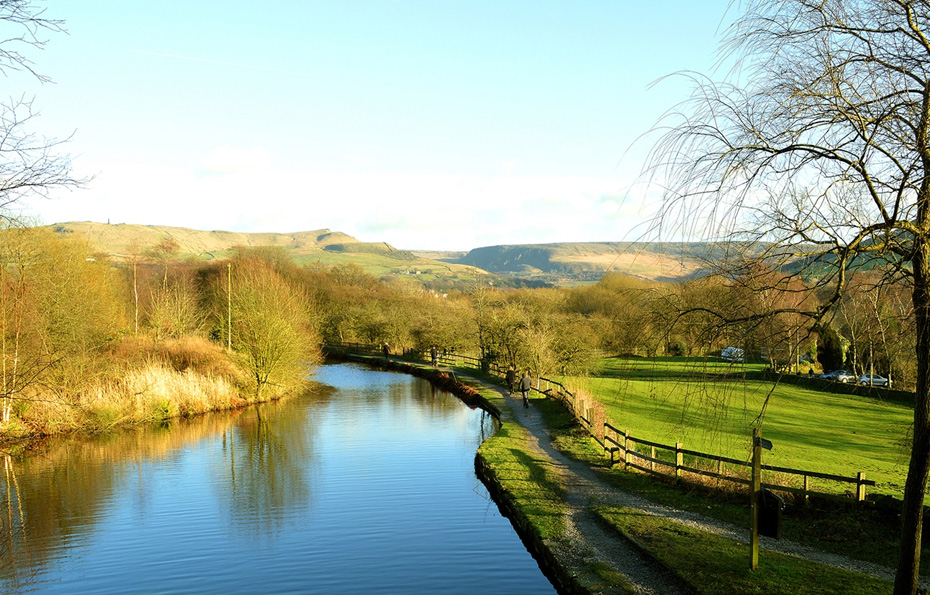 There are a multitude of reasons to choose a new home in Oldham. Oldham is a town in Greater Manchester with a great location close to the city and not too far from the Peak District National Park. It has a great mix of urban, suburban and rural areas, and its iconic terraced rows make way for canals and glorious countryside views. It is also one of the best places for first-time buyers aiming to get on the property ladder.
Low-priced housing and easy commutes are definitely Oldham's biggest draws, but there's more to this town than just location and cost. There has been major regeneration in recent years to improve the quality of life for residents. The regeneration project intends to create more jobs, boost the economy and enhance education. Cultural and leisure facilities in the town centre have also been redeveloped, so if you opt for a new house in Oldham you'll find there's plenty to do for families, couples and young people alike.
Things to do if you buy a new home in Oldham
Oldham town centre has so much to offer both visitors and those with a home here. It is also just a short drive or train ride from Manchester, although there's also plenty to do within Oldham itself. From shopping and eating out to catching a show at the weekend, you'll find plenty of entertainment for all ages if you choose a new build home in Oldham.
For families or young couples looking for houses for sale in Oldham, there's a lot to look forward to in this up-and-coming area. The award-winning Gallery Oldham is a must-visit attraction, where you can learn more about local history through the unique collection of artworks dating back to 1883. Other things you won't want to miss include the Saddleworth Museum, the Castleshaw Roman Forts, Shaw Playhouse, and the town's many historic parks. Oldham is also home to some of the best green spaces in the country.
Crowned as the 'Gateway to the Pennines', Oldham is the ideal location for anyone who enjoys outdoor activities. With such a perfect location close to Manchester, residents who choose a new build home in Oldham will get the best of city, town and country life all rolled into one.
Oldham Transportation
Whether you are looking for houses for sale in East Oldham, West Oldham or other areas, getting around is easy. Oldham Central Bus Station offers a choice of local bus services, as well as bus and coach lines to Manchester Piccadilly, Huddersfield, Rochdale, Middleton, and Ashton-Under-Lyne.
The town has two train stations, which are Oldham Central and Oldham King Street. There is also the former railway station, Oldham Mumps, which is now used as a permanent Metrolink tram stop connecting the town to Greater Manchester.
Oldham Education
University Campus Oldham, which opened in May 2005, has been one of the town's most successful education projects. You'll also find Oldham College, which offers a number of courses and apprenticeships. On top of that, the town's convenient location means that you can easily access different university cities, including Manchester, Sheffield, Leeds, Huddersfield, and Liverpool.
If you're buying a new build home in Oldham with a young family, there are over 80 different primary schools located across multiple catchment areas. There are also 12 secondary schools, as well as four special schools. For homebuyers looking for excellent education, good links to universities, and stylish new build homes, Oldham is a fantastic place to start your search.
For more information on schools, performance reports, and admissions, visit the Oldham.gov.uk website.
Why new homes give you more
Continue reading
Explore new build homes in Gravesend

Why choose a new build home in Gravesend?

Browse New Build Developments in Birmingham

Why choose a new home in Birmingham?
Why choosing Keepmoat for your next home will be one of the best decisions you'll ever make.