New Build Homes in Burnley
Explore New BuIld Homes & Developments in Burnley
If you are looking for desirable suburbs with beautiful new builds, Burnley is a great place to start your search. Keepmoat neighbourhoods are designed to offer space, style, and safety for homeowners, so if you're considering a new build home in Burnley, look no further.
Our new homes in Burnley are ideal for those looking to lay down roots here. Charmingly landscaped and with options ranging from 2-4 bedrooms and semi-detached to detached, our new build developments in Burnley are perfect for families or couples. So, why not take a look at our collection of Burnley new build houses for sale today?
Why choose a new build in Burnley?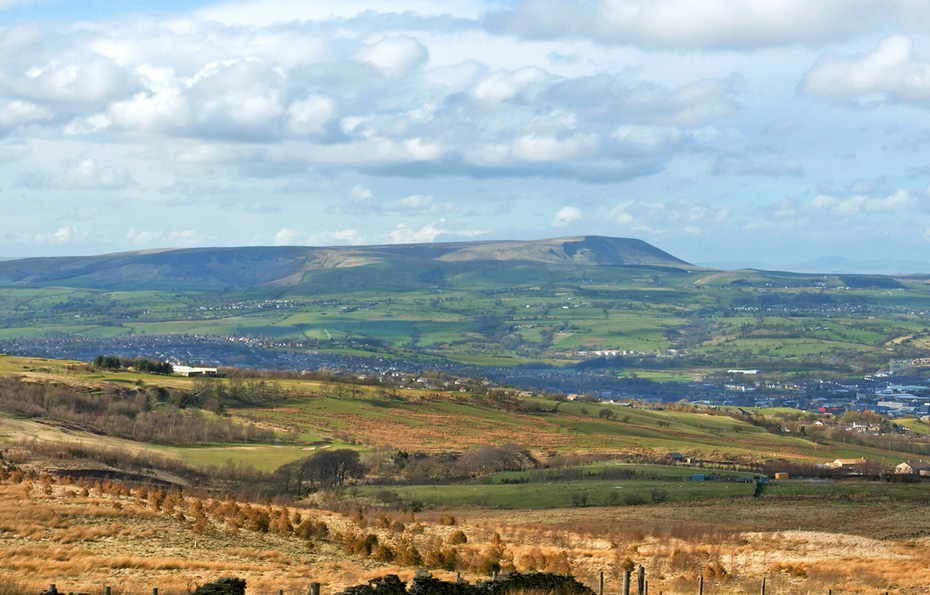 This small market town is a hotspot for first time buyers and homeowners seeking space for a growing family, making it no surprise so many are choosing to make a new home in Burnley. With low average house prices and easy links to Manchester, and the Lancashire countryside, it's certainly at the top of the list if you're thinking about relocating. If you're looking for new build houses for sale, Burnley is an affordable and conveniently located town with excellent amenities. With the most affordable mortgages on new homes in the country, Burnley proves to be an inexpensive area to live and work. And, at just 21 miles north of Manchester and 20 miles east of Preston, a home in Burnley acts as the ideal base for commuters.
If you choose to buy a house in Burnley, the area offers residents a great sense of community with plenty to do. Having undergone a multi-million-pound redevelopment, the town centre is an attractive place with further developments planned. Living in this peaceful location, right in the heart of the South Pennines heritage area, is a great way to start a new life or raise a family.
Things to do if you buy a new home in Burnley
Although small in size, there is much to do in Burnley and the surrounding areas, making it the perfect place to buy a new home if you enjoy the great outdoors. Burnley is in a prime location, always just minutes from the Lancashire countryside – no matter where you are in town. Whether you are looking for new houses for sale in Burnley's central neighbourhoods or further afield, you will never be too far from fresh air and lush landscapes.
The region attracts hikers, cyclists, and horse riders, and there's also plenty of wildlife to be discovered if you choose a new build development in Burnley. Cant Clough Reservoir and Hurstwood Reservoir are ideal for wildlife spotting or dog walking. There's also Shedden Clough, a hiking spot recognised by its strangely scenic lunar landscape. Enjoy these beautiful locations right on your doorstep if you make a new home in Burnley.
Within the market town itself, you'll find many interesting sights and attractions. The historic houses of Towneley Hall and Gawthorpe Hall are not to be missed if you enjoy gardens and architecture. The Singing Ringing Tree is a truly unique wind powered sound sculpture, considered to be one of the finest pieces of sound art in the world.
Coffee drinkers will be pleased to know that there is a great café culture in Burnley, and there's also plenty of options in town for shopping and eating out. All this and more are yours to enjoy if you choose to buy a new build home in Burnley.
Burnley Transportation
If you're looking for new houses for sale with a view of travelling, Burnley offers excellent options. Public transport links in Burnley ensure easy local travel, with a bus network that takes you to every neighbourhood from the town centre. So, for commuters searching for houses for sale in Burnley, this location is ideal.
You'll find a park-and-ride scheme operating at both Burnley Central Station and Burnley Manchester Road Station. Trains from Burnley go to Manchester Victoria, Blackburn, Leeds , Sheffield, Liverpool, Blackpool North, Preston, as well as Manchester Airport for international travel.
Burnley Education
Burnley is a top location for higher education, situated close to major university cities. The University of Central Lancashire has a campus in Burnley, and the student community is a thriving one. Burnley College on Princess Way is another great place of study, with a sixth form centre and access to undergraduate or postgraduate courses.
If you're looking for a new home in Burnley to move with a family, there are more than 20 primary schools in the local area, plus several good secondary schools. More than £350 million has been invested into providing state-of-the-art facilities for schools, and the town aims to become a centre of educational excellence.
Why new homes give you more
Continue reading
Discover new homes in Hebburn

Why Choose Our New Build Homes in Hebburn?

Discover new homes in Northfleet

Why choose a new build in Northfleet?
Why choosing Keepmoat for your next home will be one of the best decisions you'll ever make.