New build homes in Bradford
Discover New Build Houses & Developments in Bradford
For those thinking of moving or getting on the ladder for the first time, there are many affordable new houses for sale in Bradford in fantastic neighbourhoods and within easy reach of central amenities. From 2 bed homes to 4 bed, our new homes in Bradford cater to a range of buyers and family sizes and guarantee the highest standards throughout.
Our new houses for sale in Bradford offer a range of stunning layouts with high spec interiors. Whether you are looking for a new home in Thornton, Bradford (the iconic 'Bronte Country') or other affordable areas, our Keepmoat new build developments in Bradford are perfect for starting a new chapter in the North of England.
Why choose a new build in Bradford?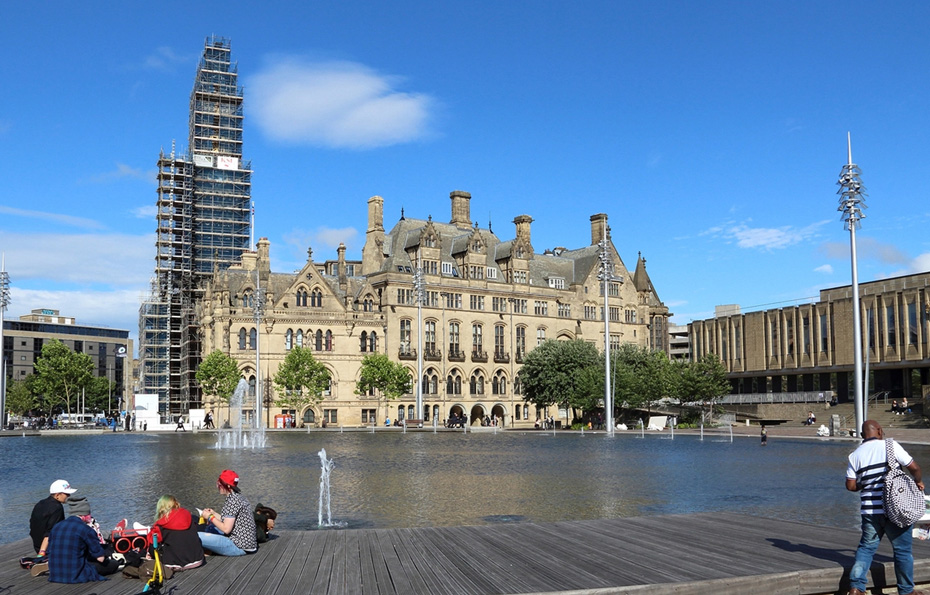 There are many reasons to make your next move in the North and consider Bradford's many beautiful new homes for sale. From the city's plentiful new developments and thriving business and industry sectors to the affordability of living in the North, there's so much that can appeal to people looking for a new build house in Bradford. As the fourth largest metropolitan district in the UK and a population of more than 530,000, this is an exciting, city to live, work, and grow up in.
If you choose a new home in Bradford, there are an excellent number of attractions and activities to enjoy. One of the biggest attractions to note is The Broadway Shopping Centre, a £260m development and one of the biggest shopping complexes in the country. In addition to being a top destination for shopping, Bradford is also considered one of the real ale capitals in Europe, as well as being recognised for its rich heritage in film production. It is the world's first UNESCO listed 'City of Film', and there are many local film festivals that take place throughout the year. All this, and more, is waiting right on your doorstep if you move to a new development in Bradford.
Things to do if you make a new home in Bradford
There's no shortage of things to do in this multicultural West Yorkshire city so, if you're looking for new houses for sale in Bradford, you won't be disappointed. With a rich heritage, the area is home to many beautiful listed buildings. Features such as the old wool churches, textile mills, the majestic City Hall and the Wool Exchange with its Gothic revival all add to the city's unique architectural charm.
Of course, newcomers to the city will want to explore the literary past around the Haworth and Thornton areas where the Brontë sisters grew up and found most of their inspiration. The Brontë Parsonage Museum is not to be missed, and other museums to visit include the National Media Museum, Bradford Industrial Museum, Bolling Hall Manor & Museum, Cartwright Hall and Civic Gallery and the nearby Bagshaw Museum.
If you make a new home in Bradford, you can also enjoy days out in Shipley, Harrogate, Leeds , and Ilkley, as well as having easy access to the Yorkshire Dales and Forest of Bowland. Keepmoat's incredible range of new houses for sale in Bradford will open up a world of opportunity, helping you experience the best of both city and country life.
Bradford Transportation
Public transport is very convenient for Bradford residents, with regular buses running through the city and its suburbs. There are 17 bus routes to help you commute during the week or get out and about at weekends, while a National Express coach service also makes it easy to get to neighbouring towns and cities. Trains run daily from Bradford Interchange to various UK destinations, including London, Huddersfield, York, Manchester and Blackpool.
If you choose a new home in Bradford and need international travel options, Leeds Bradford Airport is less than 30 minutes from the city, connecting you to over 70 destinations across the world.
Bradford Education
Home to the University of Bradford and within close reach to Manchester, Leeds and Sheffield's universities, residents who choose a new build home in Bradford are perfectly placed for higher education. There are also a number of colleges located around the city – all with impressive reputations.
For families making a home here, there is a great selection of primary and secondary schools in the metropolitan district of Bradford. If you're looking for new build houses, Bradford catchment zones offer plenty of choice with fantastic primary and secondary school links.
Why new homes give you more
Continue reading
Explore New Build Homes & Developments in Leeds

Why choose a new home in Leeds

Discover new homes in Salford

Our New Housing Developments in Salford
Why choosing Keepmoat for your next home will be one of the best decisions you'll ever make.