New Build Homes in Barnsley
Discover new homes in Barnsley
A new property in Barnsley is an excellent option for those looking for friendly, local vibes with great connections across wider Yorkshire. This vibrant market town offers plenty to see and do for buyers of all ages and lifestyles, whether you're looking for a first home, downsizing, or moving somewhere bigger with a family.
With our new build homes in Barnsley, you can enjoy the very best of modern living. We have new houses in great locations across Barnsley, with all the amenities you could need on your doorstep. Our new build houses guarantee impeccable attention to detail, with customisable options that let you put your stamp on your property. Explore our new builds in the Barnsley area below to find your dream home.
Why choose a new build home in Barnsley?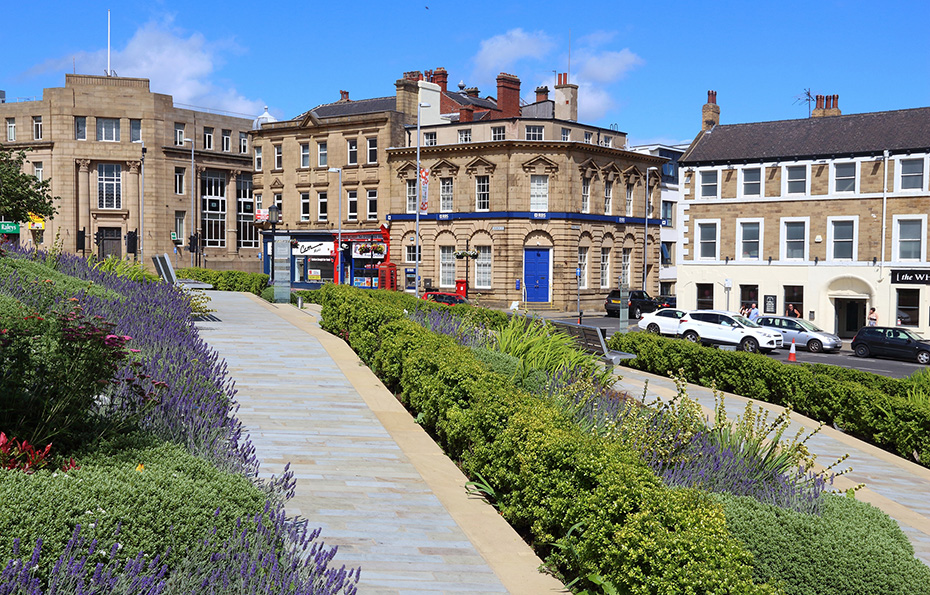 Barnsley is a large market town in South Yorkshire, with great connections to larger cities in the area. So, whether you're looking for things to see and do at the weekend or for a commutable location for work, a new home in Barnsley ticks all the boxes. Located between Leeds and Sheffield, both cities are just a short journey away, while Manchester can be reached in around an hour. The Peak District is also an easy drive away for lovers of the great outdoors, providing ample opportunities for walks, hikes, and scenic picnics.
As a historic market town, Barnsley has a welcoming local community that attracts many to buy a new home here. It's family-friendly, with countless beauty spots, but it also offers a thriving nightlife and local cultural scene. It's no surprise our new houses for sale in Barnsley are in high demand, so get in touch today to begin your move.
Things to do if you buy a new house in Barnsley
If you choose a new build home in Barnsley, there's a wide range of things to see and do both nearby and in the surrounding area. You can find the regular Barnsley market in the town centre, ideal for local shopping and socialising. The Glass Works, a new development in the town centre, offers modern shopping and entertainment, including restaurants, a cinema, and a Laser Quest.
Barnsley Museum and Discovery Centre is fun and educational, while Wentworth Castle provides a local touch of history if you want a day out. For green space, head to Locke Park and Worsbrough Reservoir, Dearne Valley County Park, or the Yorkshire Sculpture Park, just a short journey away. Also in travelling distance is the stunning Peak District, where you can relax and take in the views or challenge yourself to a hike. Whatever your tastes and lifestyle, there's sure to be something you'll love in and around Barnsley. Take a look at our new builds in Barnsley to start your journey.
Barnsley transportation
If you opt for a new house in Barnsley, you'll benefit from fantastic transport connection. The town is well connected throughout Yorkshire, being just 20 miles away from Leeds and Bradford and 15 miles from Sheffield. The former is just over 30 minutes away by train, while Sheffield can be reached in as little as 20 minutes.
Barnsley is also connected to the M1 motorway, making it easy to travel across the North and throughout the country. If you want to travel further afield, Leeds Bradford Airport provides international travel to hundreds of destinations.
Barnsley education
Are you looking for a new build home in Barnsley to move to with a young family? If so, you'll find a number of options for education in the area. There are multiple 'outstanding' Ofsted-rated primary schools, while Barnsley College is in the top bracket for further education.
For universities, Barnsley's central Yorkshire location means there are many options on your doorstep. Bradford, Sheffield and Leeds all offer various higher education options and are just a short journey away.
Why new homes give you more
Continue reading
Discover new homes in Doncaster

Why choose a new build home in Doncaster?

Browse New Build Developments in Birmingham

Why choose a new home in Birmingham?