New Build Homes in Glasgow
Discover new homes in Glasgow
1, 2, 3, 4 and 5-bedroom properties available
Innovative, spacious and stylish interiors
Excellent schools, transport links and amenities on the doorstep
Explore new build homes & developments in Glasgow
Are you contemplating a new build house in Glasgow? At Keepmoat, we can help you turn your dream into a reality. Our excellent range of new build developments in and around Glasgow offer a true sense of modern living combined with cosiness. From 1-bed flats to 5-bed homes, households of all sizes come to us to help them find their ideal new build in Glasgow.
Central urban living and suburban homes with countryside on the doorstep are among the properties we could help you make your own. We have new flats and houses in Glasgow to suit any taste and lifestyle. Explore them online now and feel free to contact us if you'd like to know more!
Why choose a new build home in Glasgow?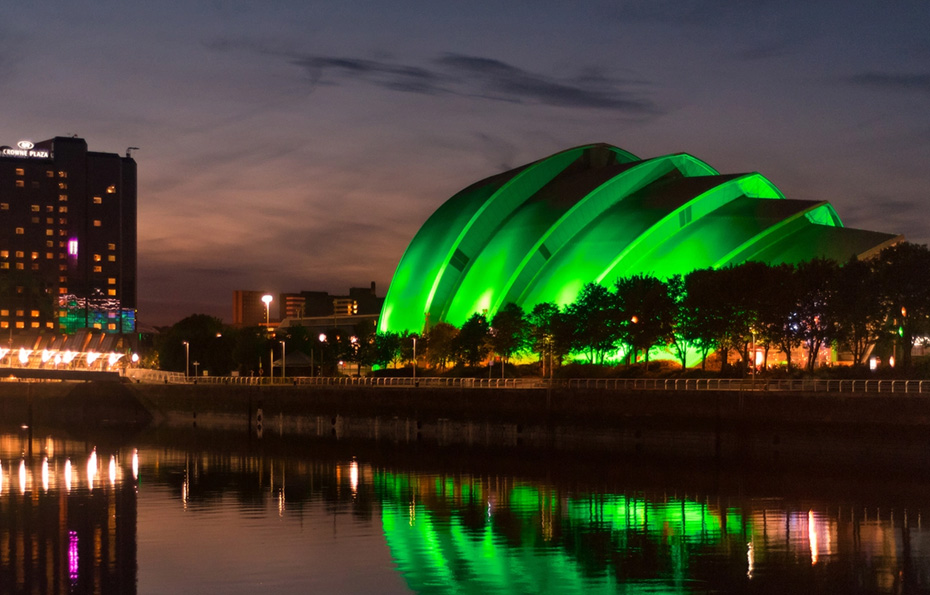 Glasgow is Scotland's largest city and much of its success lies in its strong history as a centre of industry. The city saw incredible growth during the Industrial Revolution, blooming into a global shipbuilding powerhouse and a world-leading centre for chemicals, textiles and engineering. It now boasts a diverse range of industries, including booming financial and business sectors.
Glasgow is an exciting city that has firmly found its place in the modern world. With all manner of new investments and emerging businesses – not to mention a whole host of places to see and things to do – you're sure to find a wonderful place to call home. Our new build flat and house developments in Glasgow are in high demand, so why not take a look at our portfolio? Be sure to get in touch when you find something you like the look of.
Things to do if you buy a new home in Glasgow?
A thriving city with much to offer, there's an abundance of things to see and do if you choose a new home in Glasgow. From the drama of the Old Firm football derbies between Rangers and Celtic to the sophisticated delights of the arts and culture scenes, you're sure to find something that makes you happy.
The Kelvingrove Art Gallery and Riverside Museum are two of the most popular tourist destinations, with the latter celebrating the city's extensive maritime history. For a stroll in nature, there's the Strathclyde Country Park or the picturesque Botanic Gardens. And if you want to venture further afield, you'll be perfectly placed to springboard northwards into the Highlands and the islands for short getaways.
Glasgow has a rich history of pop and rock bands hailing from the city, earning it UNESCO City of Music status. There are also many fantastic theatres and several arts festivals that run across the year, including the Glasgow International Comedy Festival. All this and more will be waiting right on your doorstep if you choose to buy a new build home in Glasgow.
Transport in Glasgow
As you'd expect from a city of its size, Glasgow has an impressive transport network, including a rail system second only to London. If you choose a new house in Glasgow, you can enjoy excellent links both around the city and to the rest of the UK. This includes the incredibly convenient subway and the equally useful rail lines, which run to Manchester, Liverpool and down to London.
Your new home will also have quick and easy flight options nearby, as Glasgow Airport and Glasgow Prestwick Airport offer international travel.
Education in Glasgow
Founded in 1451, the University of Glasgow is the fourth oldest university in the English-speaking world. The city is home to a wealth of higher education institutions, with four universities close to the city centre.
You'll also find many quality primary and secondary schools in the area if you're looking for a new build home in Glasgow to move into with your children, making a fantastic education achievable for all age ranges.
Why buy your new build house in Glasgow from Keepmoat?
Here are a few reasons our new build homes in Glasgow make for a great place to live:
Find out more about new build housing developments in Glasgow
If you think you'd like to make one of our new builds in Glasgow your own, get started today. Simply get in touch with our friendly house-buying experts today to see what's available in the area and register your interest.
If you'd like to know a few more things first, you can also check out our FAQs.
Why new homes give you more
Continue reading
Explore New Build Houses & Developments in Walsall

Why choose a new build in Walsall?

Discover New Build Homes & Developments in Leyland

Why choose a new build in Leyland?
Why choosing Keepmoat for your next home will be one of the best decisions you'll ever make.