Cable Wharf, Northfleet, DA11 9AA
Cable Wharf, Northfleet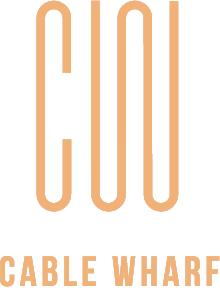 APARTMENT LAUNCH COMING SOON
Northfleet
About the development
Cable Wharf is a development of houses and apartments like no other. Set within the unique backdrop of ancient chalk cliffs and the glistening River Thames, yet only 31 minutes from London, every day is an opportunity for the visionaries and go-getters who will form the new riverside communities of Northfleet.
Taking inspiration from the rich history of the area, every aspect of Cable Wharf, from the one-bedroom apartments to the four-bedroom houses, the communal gardens to the riverside promenade, has been designed to fulfil the exciting futures of people like you – people ready to make their mark.
This is the moment you've been waiting for.
Features
Unique backdrop of ancient chalk cliffs
Set on the glistening River Thames
31 minutes from London
Area steeped in history
Communal gardens
Move in with a 5% deposit*
95% mortgages available through Deposit Unlock on selected plots*
Cable Wharf
Cable Wharf is located at the gateway to The Garden of England, on the banks of the River Thames between Northfleet and Gravesend. Immerse yourself into a thriving new community – one that is built on the foundations of a rich cultural history whilst looking forwards to an exciting future.
Move local, stay connected to the city
The essence of Cable Wharf is captured in the vibrant lifestyle that it offers – a lifestyle without limits. Allow yourself to enjoy everything the local area has to offer, while living in the knowledge that the city centre is never far away, perfect for those spontaneous adventures!
Gravesend's rich history and a promising future
Even in Roman times, the Thames made Northfleet a thriving hub of activity, and by the mid-20th-century it was the centre of the global cable communication industry. To this day, the area continues its rich history as a crossroads for both commerce and communities, and is poised to seize an invigorating future.
Opening times
Monday

10:00 to 17:00

Tuesday

10:00 to 17:00

Wednesday

10:00 to 17:00

Thursday

10:00 to 17:00

Friday

10:00 to 17:00

Saturday

10:00 to 17:00

Sunday

10:00 to 17:00
---
Call us
01702 904463
Our sales lines are open 7am to 9pm, 7 days a week (including bank holidays).
Getting here
Our Sales Office's address is Crete Hall Road , Northfleet, DA11 9AA, accessible from Rosherville Way.
Should you require direction at this point, please contact us at 01474 240216. Easymove
As the name suggests, our Easymove service can make selling your home, easy. It not only saves you time, but we'll pay your agent's fees - so you can save a fortune too.
Award Winning
Five stars home builder for customer satisfaction
Over 90% of our customers said they would recommend us to family and friends
See our Accreditations & Awards
What our customers are saying