Interior design
13/01/2023
Ways to practice good self-care and wellbeing in the home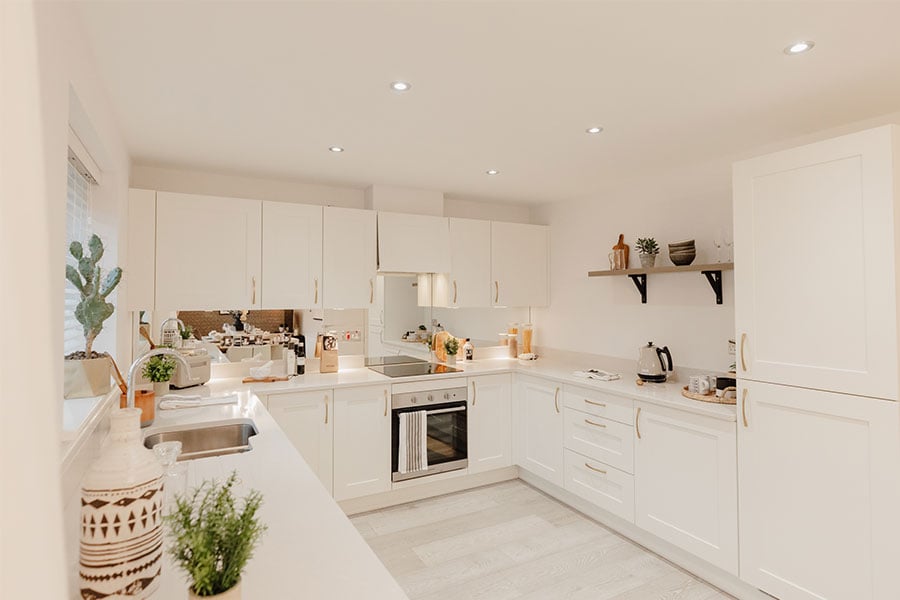 It's always important to practice self-care and actively improve your wellbeing, and it's even more important to make sure your home benefits your mental health positively, since it's where we spend the most of our time.
There are lots of ways you can organise your home to make it a wellbeing sanctuary, as well as steps to take when choosing the correct décor, colour scheme and decorations. Our top tips will help you decide what's right for you and how your home can be your own personal wellbeing hub to come home to and relax in.
Inject colour into your home
Whether you like your interiors extremely colourful or prefer a more neutral scheme, you can inject colour strategically to boost your mood and feel even happier in your home.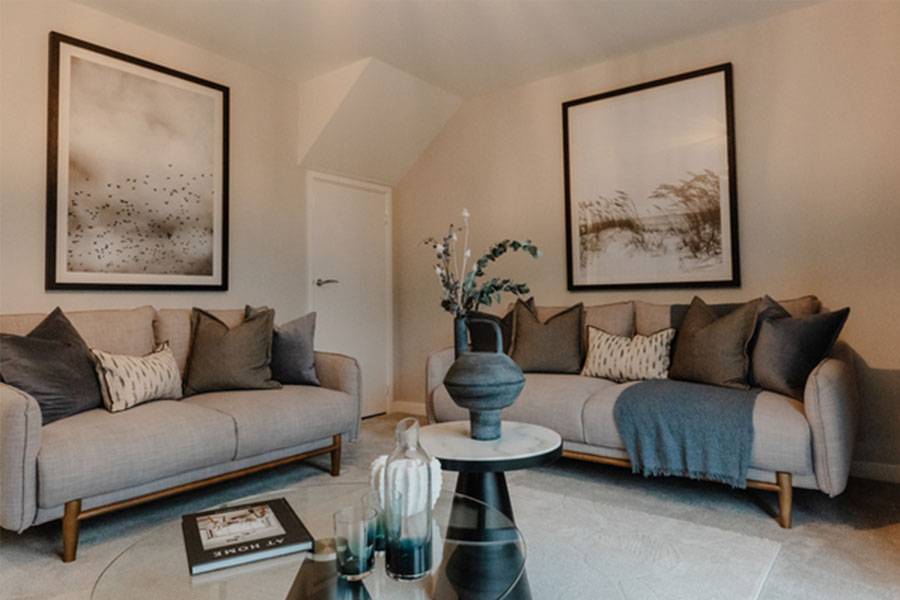 Shades of yellow and green can instantly make you feel happier and help you be more productive, whilst light shades of pink have been said to bring harmony and peace, so matching décor in these colours to your current theme, especially in areas such as your living room or home office, can help improve positivity.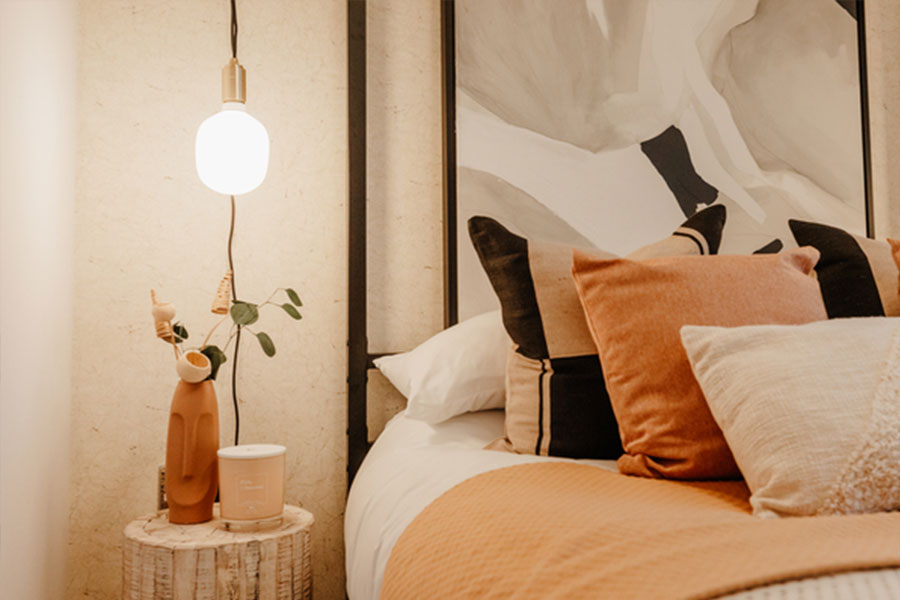 Paint for your mood
Different colours have been said to enhance or encourage different moods. For example, warm shades such as red and orange can help you feel happy and optimistic, while cool tones such as green and blue can make you feel relaxed and calm.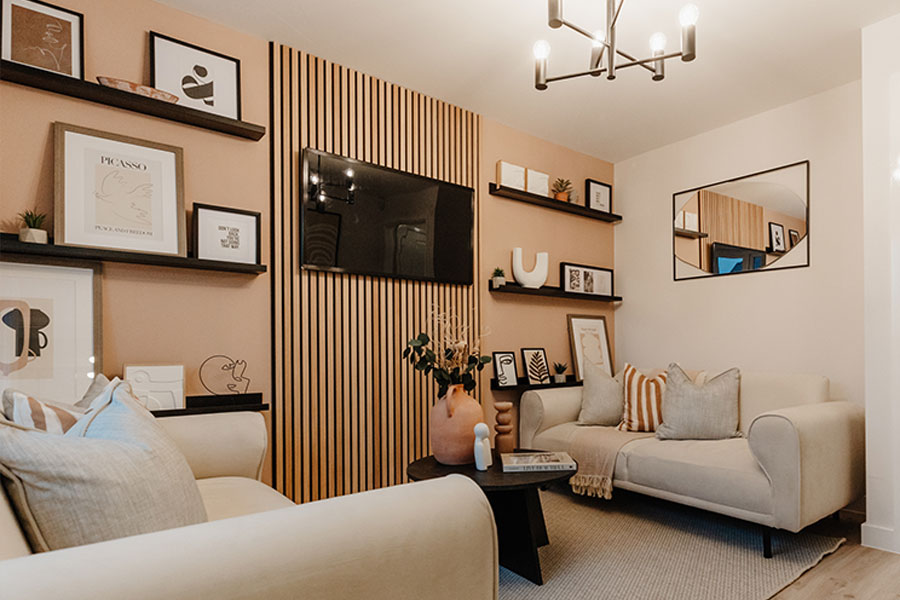 You should also consider your personal taste when looking for a colour scheme, as colours personal to you and your family will also evoke happiness. Taking into consideration the space of your rooms is also vital, as brighter colours can really open up smaller spaces.
Let your plants thrive
Incorporating nature into your home has been proven to improve mental health and boost wellbeing. Having plants throughout your home will not only look great but they can also improve the air quality within your home and provide it with more oxygen, which helps you function better.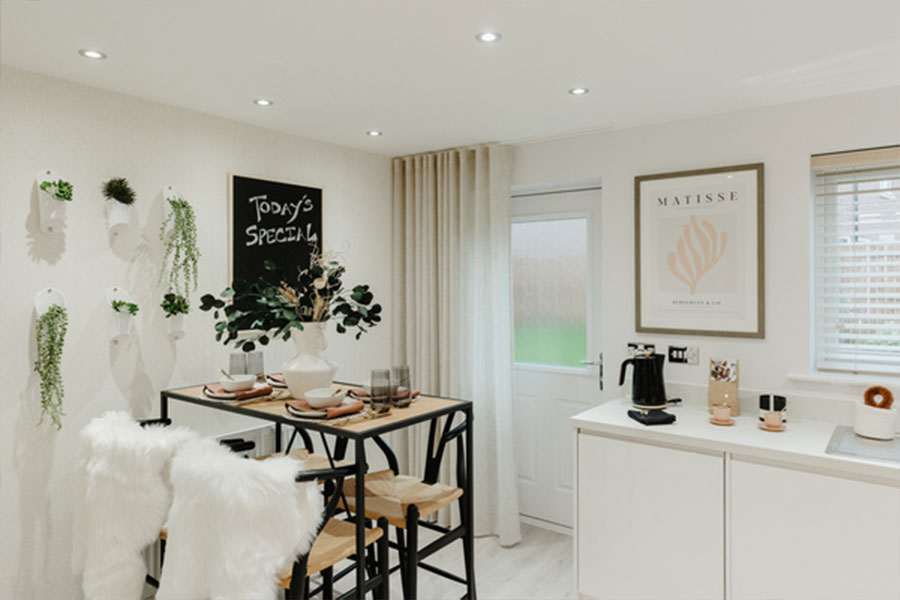 Taking care of a plant, or a collection of plants, can also make you feel happy and responsible, especially when they grow well, and you feel a sense of pride and accomplishment.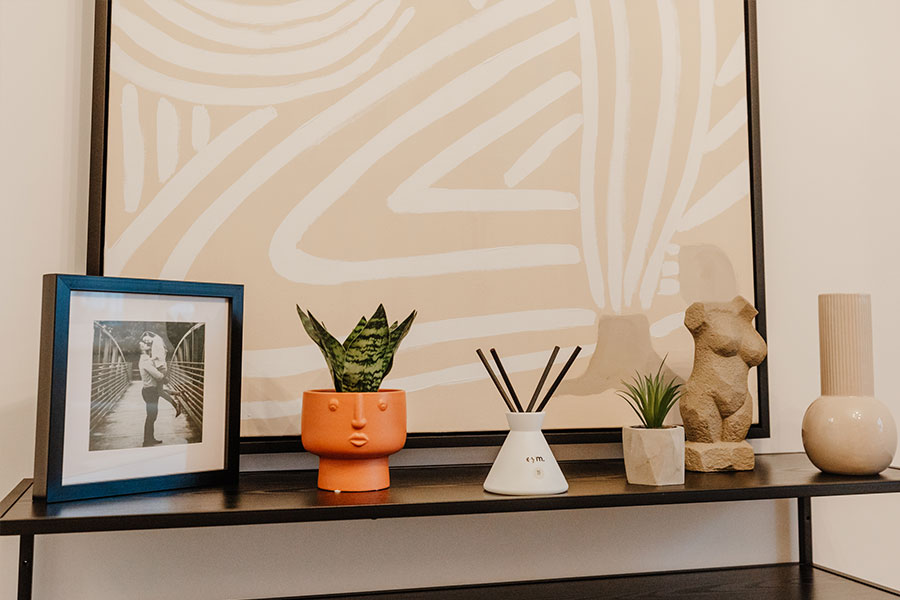 Turn your bathroom into a sanctuary
Unwinding in the bath or taking a long shower to your favourite tunes can really turn your mood around for the better. If your bathroom is a clean and tidy sanctuary with delicious smelling candles, fresh and fluffy towels and a couple of eye-catching plants, it will invite you in for some much-needed time alone.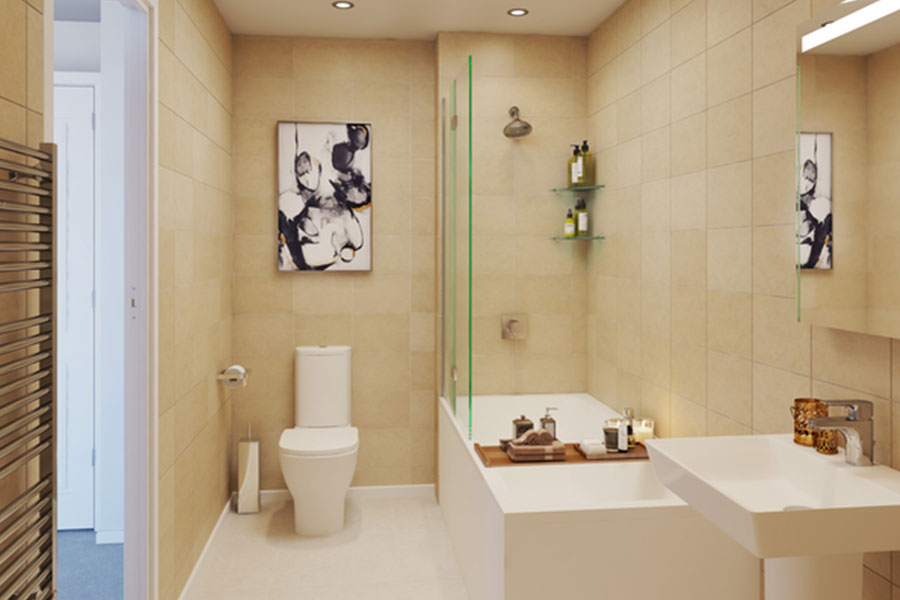 Organise your bathroom so that everything is tucked away, besides your prettiest toiletries and your matching towels. Strategic shelving can enable you to create a beautiful display with matching coloured beauty products, ornaments and candles so that your bathroom feels and smells like a luxury spa.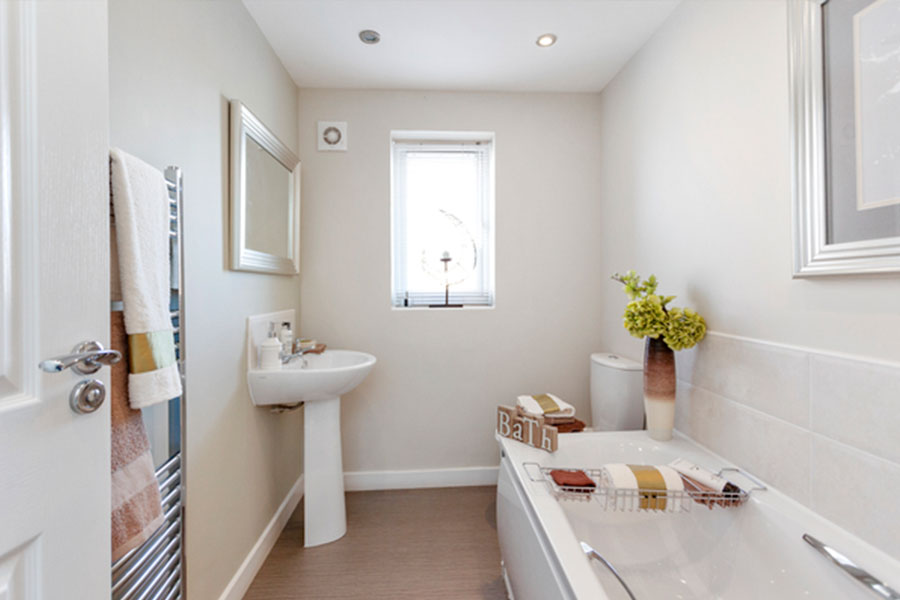 Create a self-care spot
Having down time and making time for yourself is extremely important for your wellbeing. Why not create a designated space in your home, where you can take time out from your day and spend it doing what you love.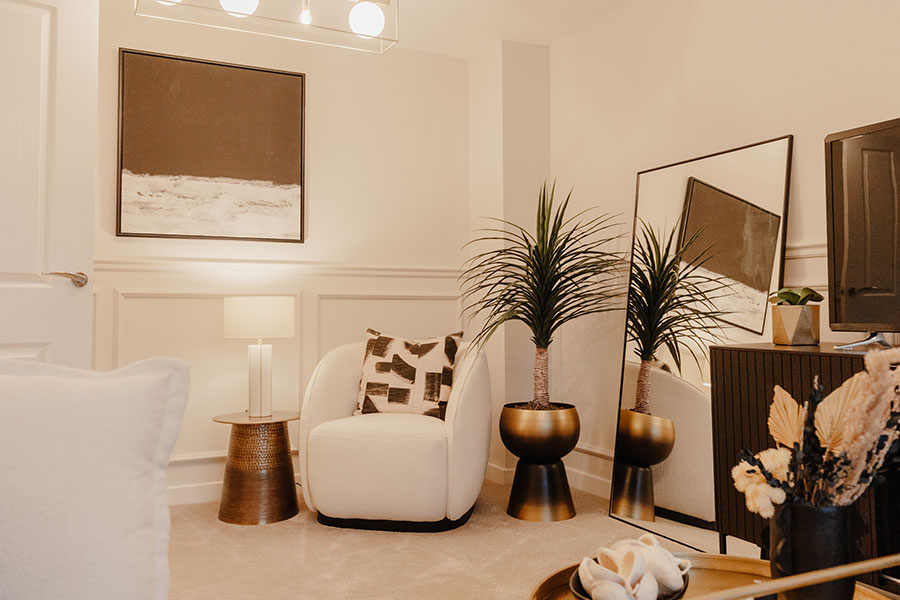 A comfy window seat with furry cushions or a private corner with a plush armchair and mood lighting can help you really escape while you watch your favourite TV show, or read a good book. If you're a book worm you can follow our steps to creating a cosy reading nook for your home, where you can read uninterrupted and feel recharged.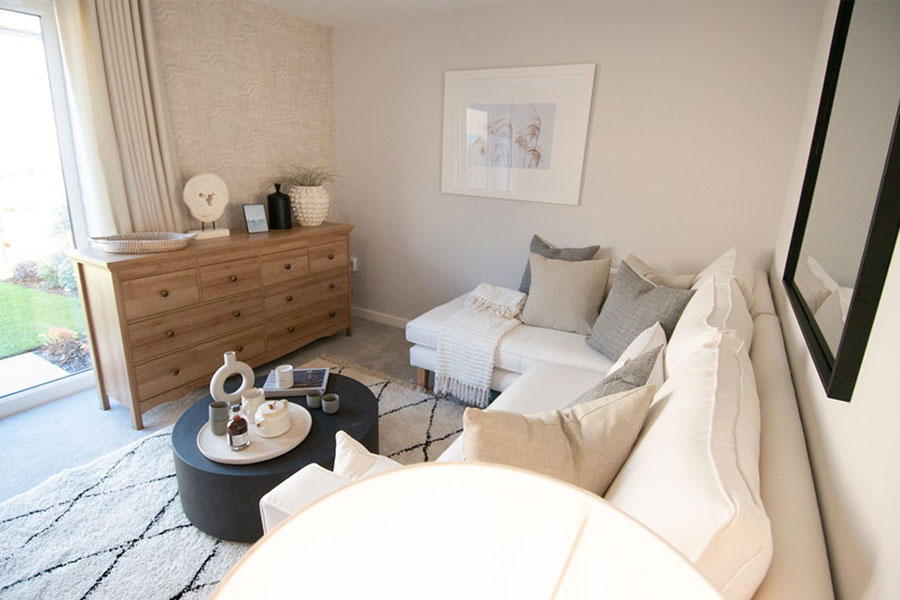 Tidy your home for a tidy mind
Many of us have heard the expression 'tidy home, tidy mind', and it really is something that can impact your mood and state of mind massively. You can't relax and chill out if you have clutter in your home, and your mind can become stressed out. Instead, you'll feel much happier and calmer coming home, ready to cook in a clean kitchen with no dirty dishes, or getting ready for bed after a long day with no clothes on the floor in your bedroom. If you work from home, it's also impossible to focus around mess, so it's vital you keep your home office space ship-shape.
Cleaning and tidying has also been proven to relieve stress. So, if you can, ensure you keep on top of your everyday tasks to make your home spick and span. This includes cleaning up the dishes as soon as you eat your meals, and doing smaller tasks like dusting and hoovering for 5-10 minutes each evening so chores don't pile up. You really will notice a calmer sense within your abode.
Show us how you like to style your home for your wellbeing and tell us what makes you happy in your home by tagging us in your pictures and using the hashtag #Keepmoat.