Ways to celebrate the New Year in style at home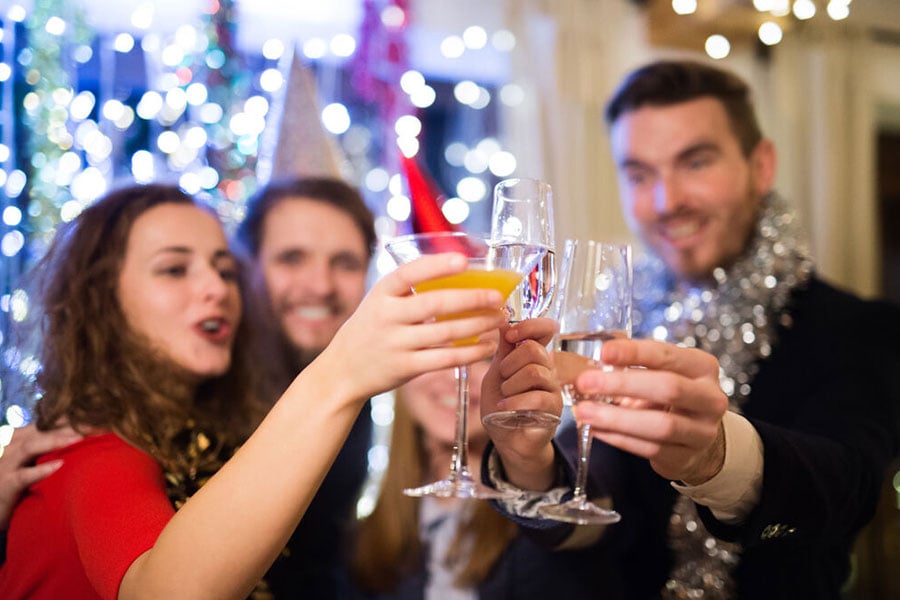 New Year's Eve is a time of celebration and togetherness, and an opportunity to reflect on the year that has passed, whilst looking forward to the year ahead. Maybe you're celebrating your first New Year's Eve in your home and are searching for the best ways to mark the occasion in style, without having to step out of your front door.
There are endless ways to celebrate New Year's Eve at home, so whether you're planning to host a gathering, pull out the board games, or simply enjoy an early night, read on to find out our recommendations to welcome in the New Year at home.
Host a gathering in your new home
Just imagine all the fun of New Year's Eve without the freezing cold queues and hour-long waits for a drink at the bar. Host your own New Year's Eve party and enjoy all the fun of partying in the comfort of your own home.
All you need is to stock the fridge, grab some party food and get the music playing, and you're good to go.
What's more, nobody gets left behind, as everyone can be involved in the ultimate festive get-together. Use it as an opportunity to see friends and family and enjoy reflecting on the year that has passed. There really is no better opportunity to celebrate the new year by hosting a New Year's Eve party in your home.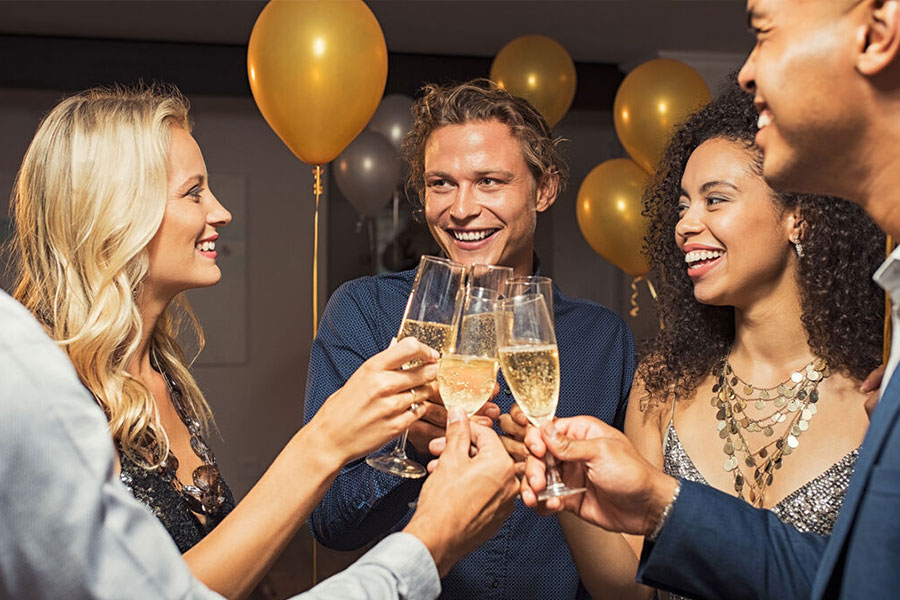 Cocktail making
Get creative and enjoy tummy-tingling cocktails that you've made yourself (and didn't pay above the odds for). So why not master your mixology expertise by creating your own New Year's Eve cocktail from the luxury of your own home? It's a great way to get the party started.
Better yet, ensure the kids can join in too (and the drivers) with our ready-to-serve Keepmoat mocktail recipe to guarantee smiles all around! If pink grapefruit and ginger are not your thing, try our 'Home is Where the Honey is' fusion for a delicious minty surprise.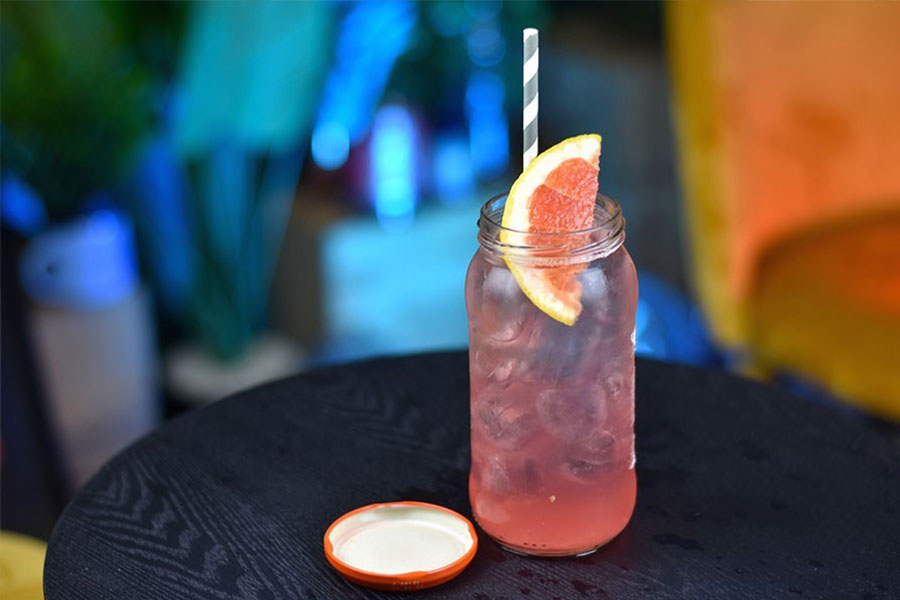 Explore your competitive side with a games night
Hosting a games night is the ultimate way to make memories with your friends and family in an inexpensive and easy way.
If you want to enjoy light-hearted fun with your family, games such as Twister or charades are guaranteed to get the whole gang giggling. If you prefer something that requires a little more logic, choose Cluedo or Monopoly to get the competitive energy flowing as you ring in the New Year.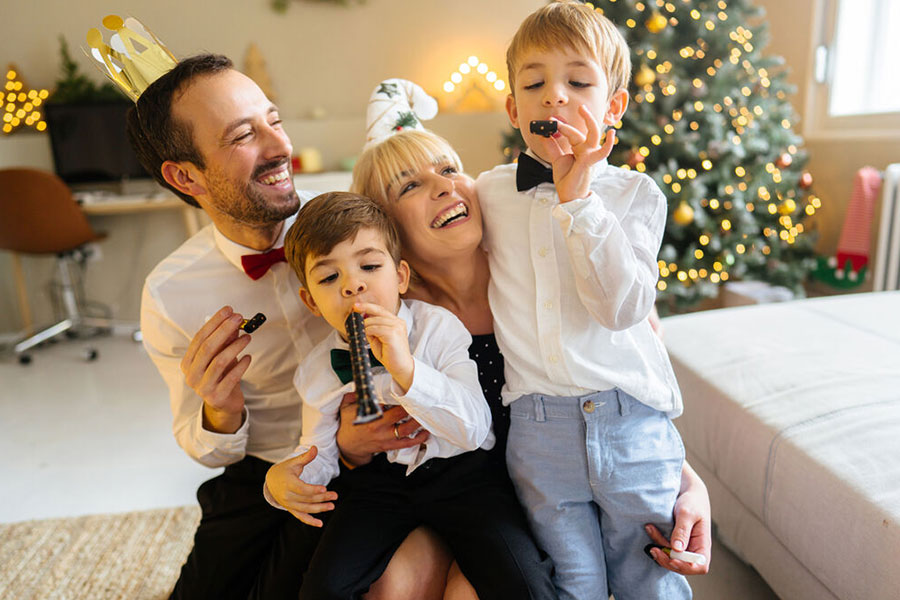 Enjoy a quiet night in
The hustle and bustle of New Year's Eve can sometimes become a bit overwhelming, so if you're not interested in partying the night away, why not enjoy a quiet night in the comfort of your home?
Here's a list of our favourite activities for a calm and cosy New Year's Eve night in:
Cosy up with your nose in a book or your favourite movie in your warm and comfortable bed (because what's better than uninterrupted reading while everyone is out partying)
Enjoy a movie marathon with your loved ones.
Staying in doesn't mean you have to compromise on delicious food, so why not bring the restaurant to your door by ordering a takeaway or cooking a delicious, well-planned meal to commemorate the evening?
Have a pamper evening and finish off the night journalling your goals and ambitions for the year ahead.
After all, there's nothing better than going into a new year with a fresh mindset, new goals, and no hangover!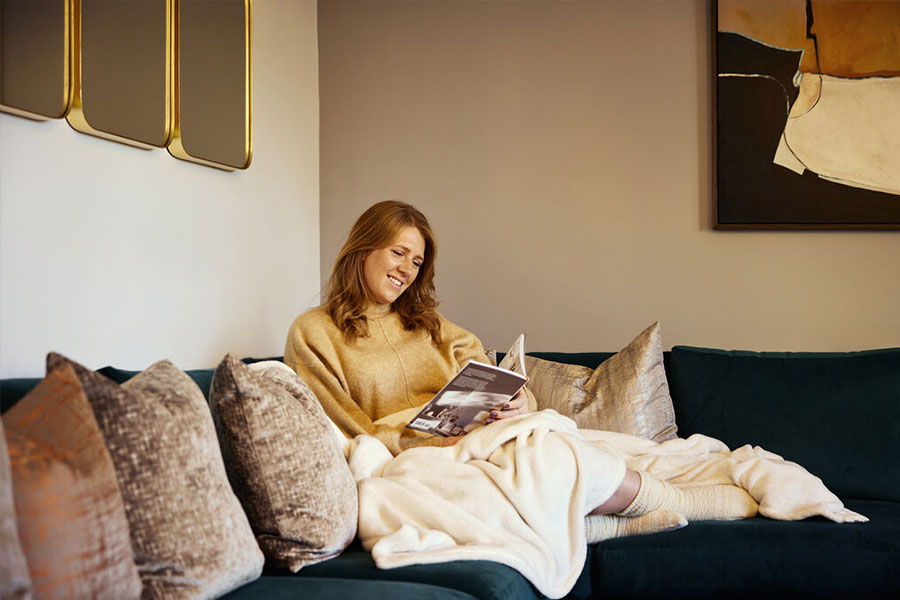 There are endless ways to celebrate the New Year at home, but perhaps the most important tip is to use the evening to check in on your family and friends, offer a listening ear, and perhaps even invite them along to celebrate with you.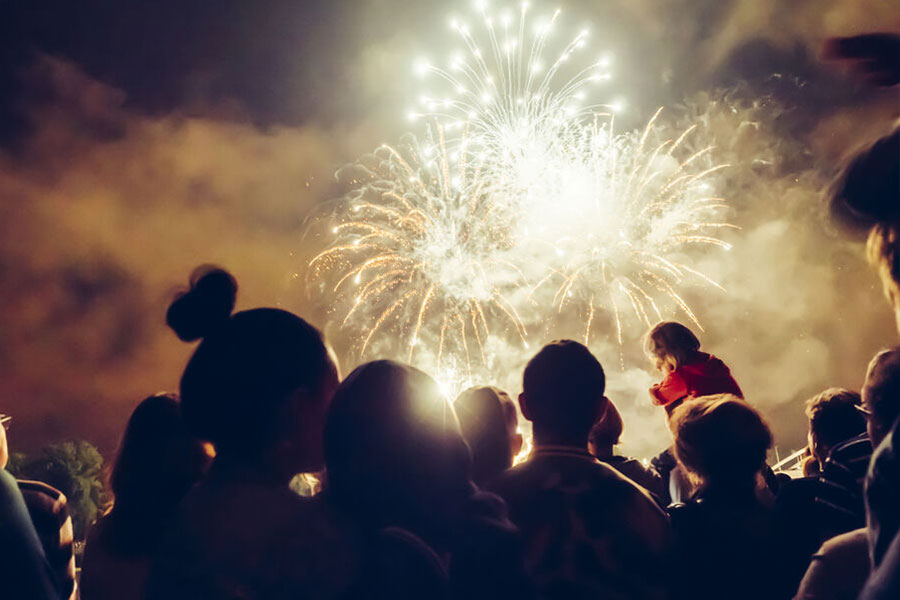 We'd love to find out how you're celebrating New Year's Eve at home! Let us know what you're up to and be sure to tag us @KeepmoatHomes.