Mix some DIY non-alcoholic cocktails for Sober October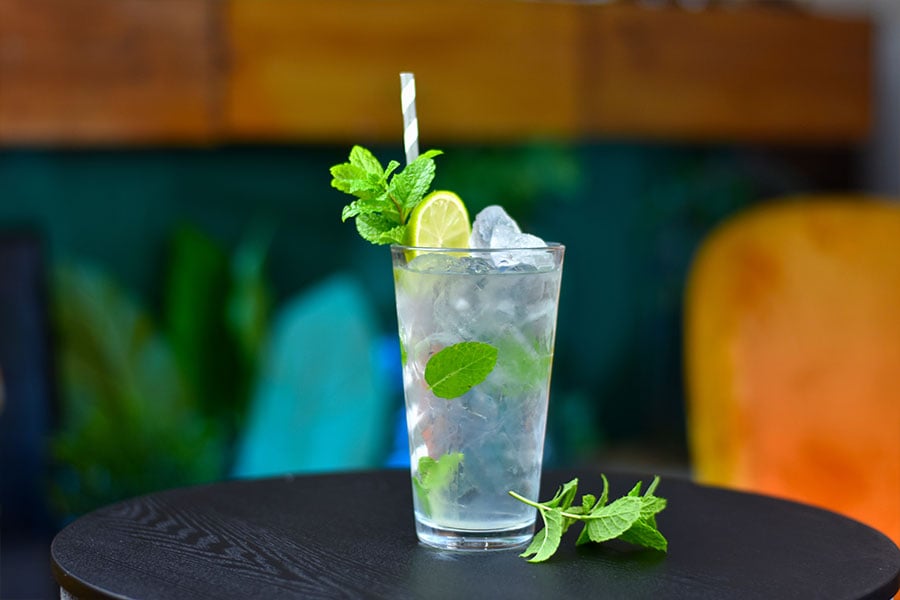 There's nothing better than trying out new drink flavours, and as Autumn is upon us, many are rediscovering their love for seasonal beverages flavoured with the likes of cinnamon and hazelnut. You don't need to head out to sample these amazing drinks, you can create these at home, and Sober October is the perfect excuse to try out some new non-alcoholic drinks, suitable for any day of the week.
If you're keeping off the spirits but are keen to keep your tastebuds content, then look no further as we've teamed up with @Mindful_mixologist to bring you some exclusive recipes for non-alcoholic cocktails, with a unique presentation, that you can try out in the comfort of your own home.
You don't need a classy cocktail shaker; a simple empty jar will do the trick and doubles up as the perfect glass afterwards. This not only saves on the washing up which helps the environment, but it is a quirky and fun way to help yourself to a delicious drink at the same time.
The Keepmoat Mocktail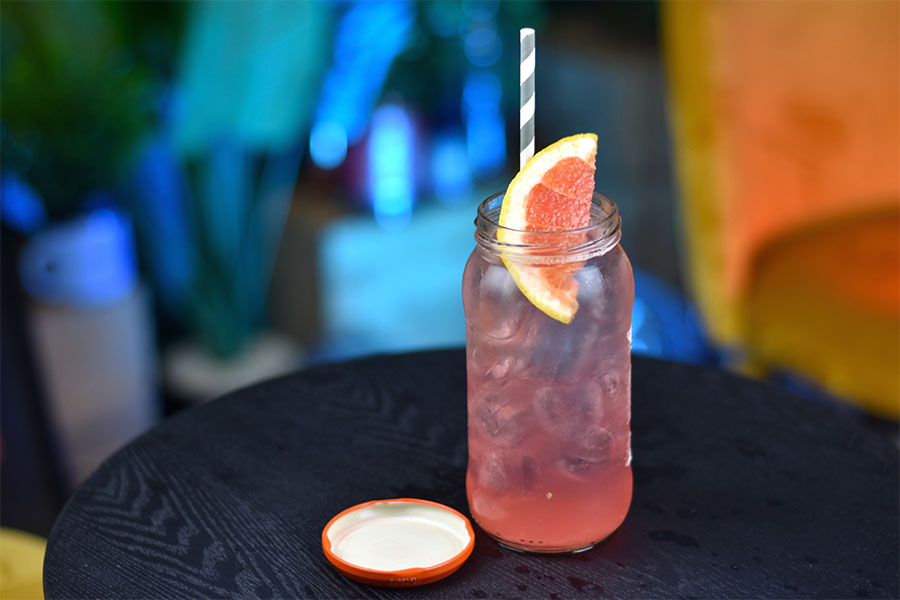 Ingredients
Half the juice from a pink grapefruit, squeezed
2 wheels / slices of ginger (for an added kick)
15ml or half a shot of Grenadine syrup (you can substitute for honey, maple syrup, or sugar)
The juice from half a lime, squeezed
Topped with soda water
Method
1. No need for a shaker here, grab yourself a clean jar with a lid which you undoubtedly
have laying around your home.
2. Pour all ingredients, apart from the soda water, into the jar, including the 2 wheels / slices of ginger (don't worry about removing the skin) and the humble lime, then top with ice.
The grapefruit juice adds a bitter sweetness which, when paired with lime, is an infusion of gentle flavour. The grenadine adds a touch of sweetness and a pop of colour, which you can substitute for a teaspoon of caster sugar or a spoonful of honey if you don't have grenadine. And adding that small hint of ginger will give it a kick.
3. Screw the lid on and give it a good hard shake. The jar will work exactly like a cocktail
shaker without the need for a professional one.
4. Remove the lid and top the rest of the way with soda water.
5. Give it a light stir and garnish with a wedge of grapefruit and some mint sprigs.
For those with a sweeter tooth, try the Home Is Where The Honey Is mocktail, which infuses some mouth-watering honey syrup.
Home is Where the Honey is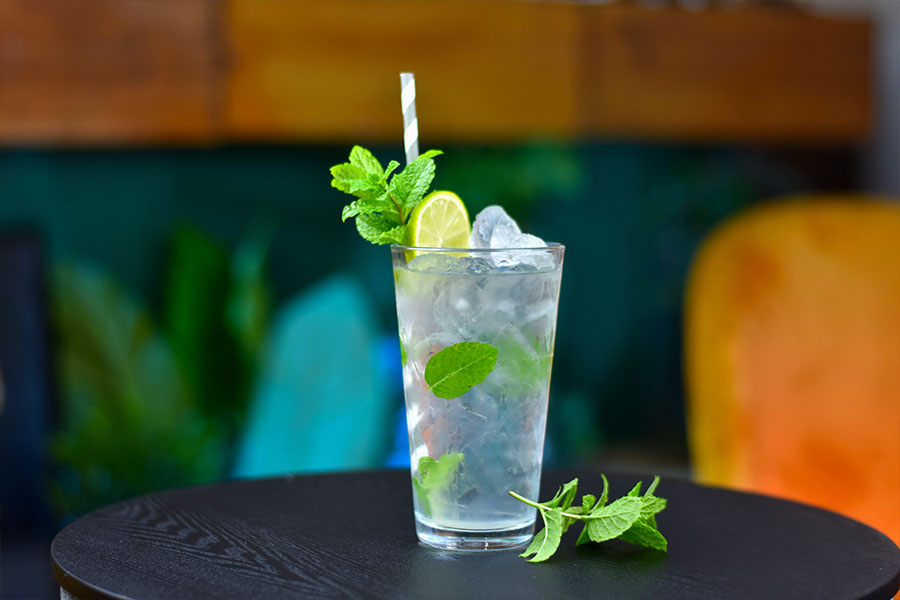 Ingredients
50ml of your favourite non-alcoholic gin
25ml of honey syrup (see recipe below)
4 leaves of mint
25ml Lime juice
Topped with soda water
Method
1. Pour all the ingredients into a tall glass and fill to the top with cubed ice.
2. Stir well to combine all the ingredients and evenly spread the mint leaves throughout.
3. Garnish with a lime wheel and mint sprigs.
How to make the honey syrup:
Honey syrup is a super easy syrup to recreate at home and useful. Naturally, honey is a viscous liquid, which is difficult to dissolve in cocktails. It's sticky and sinks to the bottom of the glass.
To help us infuse the honey as easily as possible, we need to bring down that viscosity. So put the kettle on because this only takes a few minutes.
1. Pour 200 grams of honey into a heatproof glass or mug.
2. Pour over 50ml of boiling water from your kettle and stir to dissolve.
3. Use the rest of the water from your kettle to make yourself a cup of tea and put your honey syrup in the fridge to cool down. Once cool, you can bottle it up. Adjust this recipe to suit whatever amount of honey syrup you want.
For more amazing cocktail ideas check out the @Mindful_mixologist.

If you manage to try out these recipes, or have a go at creating your own mocktail, we'd love to see your creations. Share snaps of your drinks with us by tagging @keepmoathomes and using the hashtag #keepmoathomes