Pupils at Hope Primary School Discover the Art of Site Safety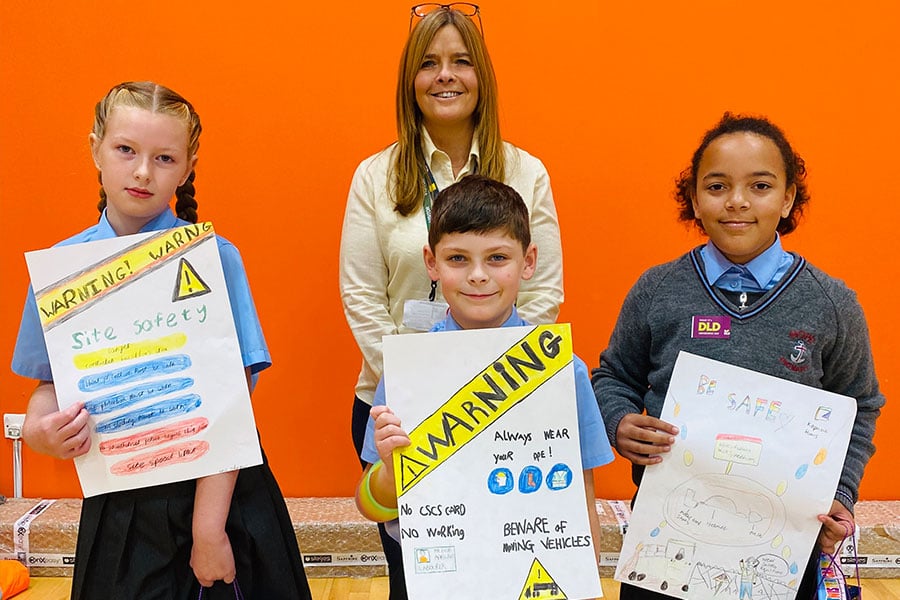 Top ten homebuilder Keepmoat Homes and local organisation North Huyton Communities Future recently visited Hope Primary School in Knowsley, to educate pupils about the dangers of a construction site.
This comes as Keepmoat Homes' nearby development, Canterbury Park, enters the fourth phase of the North Huyton Masterplan to regenerate the area.
As part of the visit, the youngsters were challenged to design colourful posters for the site hoardings around the new development, with the aim of helping youngsters understand how to stay safe around the site.
Gareth Roberts, Regional Managing Director at Keepmoat Homes, said: "Hope Primary School is situated only a short walk from Canterbury Park and being so close to our development, we wanted to provide pupils an insight into health and safety when living near a live construction site, whilst creating a fun and competitive activity for the children.
"Our aim is to build new homes which cater for the whole community and we have pledged to support the local area, including educational opportunities, throughout the lifetime of the development. I look forward to seeing the posters displayed on the hoardings that surround the development."
John Casson, Headteacher at Hope Primary School, said: "Since arriving on site, Keepmoat Homes have been eager to work with and support our school. The safety poster competition was a huge success and the children are looking forward to seeing their work displayed around the site.
"In addition, the homebuilder has also sponsored the school and provided a brand-new sports kit for the children to wear to represent Hope Primary School at a variety of school competitions."
In partnership with LIVV Housing Group, Canterbury Park will bring 303 new homes to the area, 31% of which are affordable. For more information, click here.