New homes for Cambridgeshire's newest town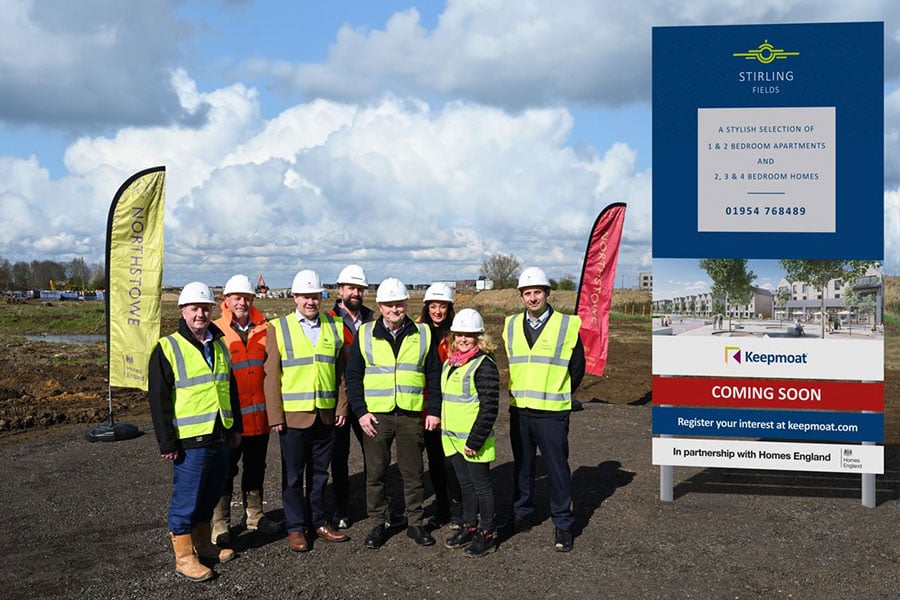 National homebuilder Keepmoat Homes has today marked the start on site for 300 new homes at Northstowe, Cambridgeshire's newest town.
Following completion of a Building Lease with Homes England, construction is starting at Stirling Fields, with the housing stock consisting of one and two-bedroom apartments, alongside a selection of two, three and four bedroom homes. A full range of tenures are available on the 300 homes, 60 percent of which are affordable homes including Affordable Rent, Discounted Market Sale, and traditional Market Sale, to provide a balanced community.
Adam Knight, Regional Managing Director, commented: "Following the exchange of contracts on the project, we're absolutely delighted that planning permission has been secured and we can begin construction on Stirling Fields. It's an honour to have the opportunity to contribute to one of England's newest towns, particularly as it aligns so closely with our values in terms of sustainability, integrating modern methods of construction, and providing affordable homes to the people that really need them."
Keepmoat Homes was selected by Homes England as the development partner to deliver part of the second phase of the new town which is located on former RAF military land.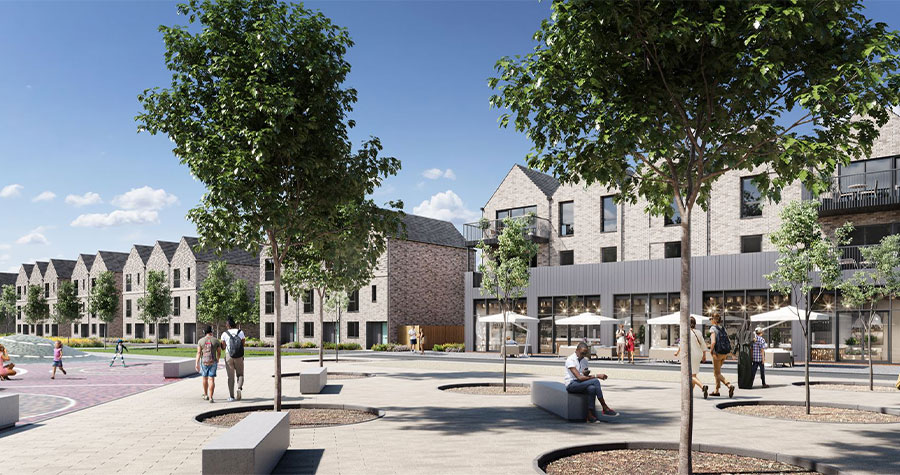 Graham Hyslop, Regional Director for Homes England said: "This is another step forward for Northstowe as more homes are started across Homes England's land on this flagship development. This current milestone contributes towards building the community of Northstowe which in total will see more than 10,000 homes, eight schools, a new town centre with multiple facilities and open spaces provided. We are looking forward to seeing the community grow further and more people calling Northstowe home."
The sustainable development supports a low carbon community lifestyle and Keepmoat is building the homes using closed panel timber frame construction, while the apartments will be constructed traditionally in a brick and block cavity walling. All housing stock has been designed to the Nationally Described Space Standard using sustainable and modern construction methods.
South Cambridgeshire District Council's Lead Cabinet Member for Housing, Cllr John Batchelor, said: "We're pleased to have been selected as the provider of the affordable homes within this part of Northstowe. We're looking forwards to finalising the arrangements with Keepmoat Homes, including the purchase of a commercial unit which will provide almost 200 metres of business space below some of the affordable homes. It's also hugely positive how ourselves, Keepmoat Homes and Homes England have worked in partnership to deliver a unique product in the form of Northstowe discount market homes, which not only provide affordable housing but will also help us as a Council invest in more affordable homes in the future."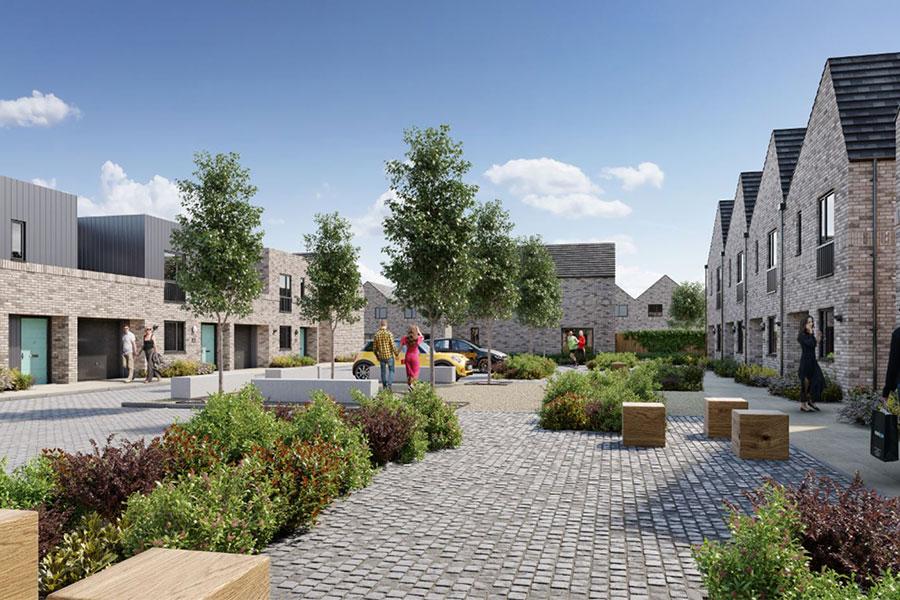 Residents of the town will have access to a town centre, sports pavilions, community spaces, and a heritage building to showcase the area's vast history and archaeological works. Smart metres, solar panels, cycle lanes and electric vehicle charging stations are also available to ensure sustainable living is at the heart of Northstowe.
For more information on the housing stock available at Stirling Fields, and the Northstowe development, please visit: https://www.keepmoat.com/stirling-fields-northstowe