Keepmoat Homes Donates £4,000 to Rosherville Church of England Academy for New Edible Garden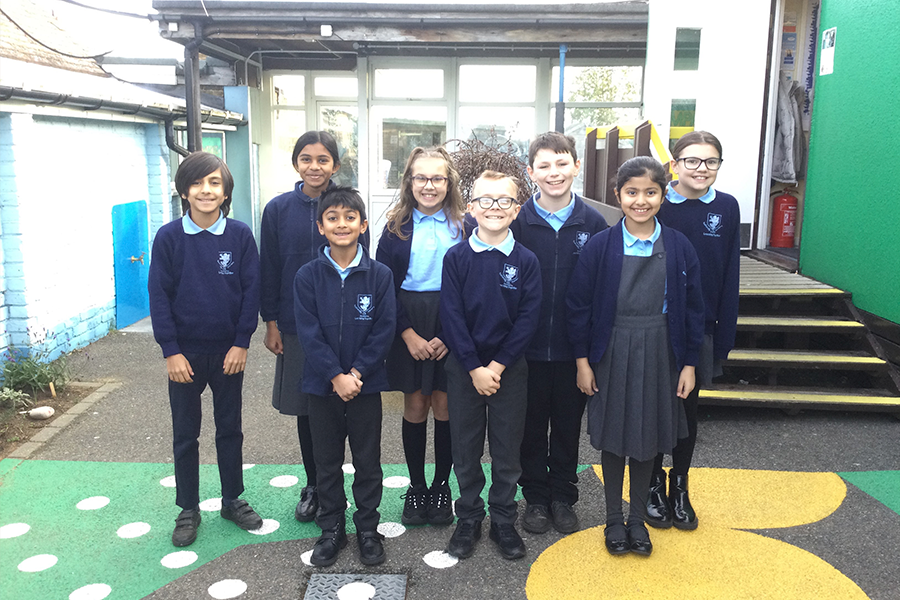 National housebuilder, Keepmoat Homes has donated £4,000 to Rosherville Church of England Academy.
As part of their commitment to create a sustainable community during the construction of its Cable Wharf development in Northfleet, Keepmoat Homes have supported Rosherville Church of England Academy with a cash donation for a new edible garden.
Now completed, the garden is situated in a quiet corner of the school between two classrooms and the play area outside and provides both children and staff with a quiet and reflective space during school time and at breaks. In addition, the garden will provide the children the opportunity to learn to grow vegetables and herbs which will be used in the school's canteen.
Keepmoat Homes made a contribution towards the edible garden, including planters and plants, which has all been designed to be fully mobile so it can be easily transported when the school relocates to the site at Cable Wharf.
Mick O'Farrell, Regional Managing Director, Keepmoat Homes, said: "We are delighted to donate these funds to Rosherville Church of England Academy to enable them to build a new edible garden whilst further embedding our relationships within the local community. We have carefully designed Cable Wharf with the local community and surrounding community in mind and our aim is to create an exciting new neighbourhood supported by a wealth of amenities and beautiful, accessible public spaces."
Justine Roddan, Head of School at Rosherville Church of England Academy, said: "We wanted the garden to reflect our values as well as offer our pupils a calm and reflective area in the school for quiet tranquility and time to think to support with their emotional well-being. We are very grateful to Keepmoat Homes for supporting us with the funding of the garden which will make a huge difference to our pupils."
Forming part of the Ebbsfleet Garden City, Cable Wharf is a new riverside development which is transforming the former Northfleet Industrial Estate, bringing 598 much-needed new homes to the area. Set between a backdrop of chalk white cliffs and the historic River Thames, the development takes inspiration from its rich industrial heritage and paves the way to reopen this part of the river for the first time in more than 100 years. The housing development will also offer a range of local amenities with 5,666 sq ft of commercial space, new transport links and a primary school to create a thriving community.