Home ownership
19/01/2023
How to manifest your homebuying goals for 2023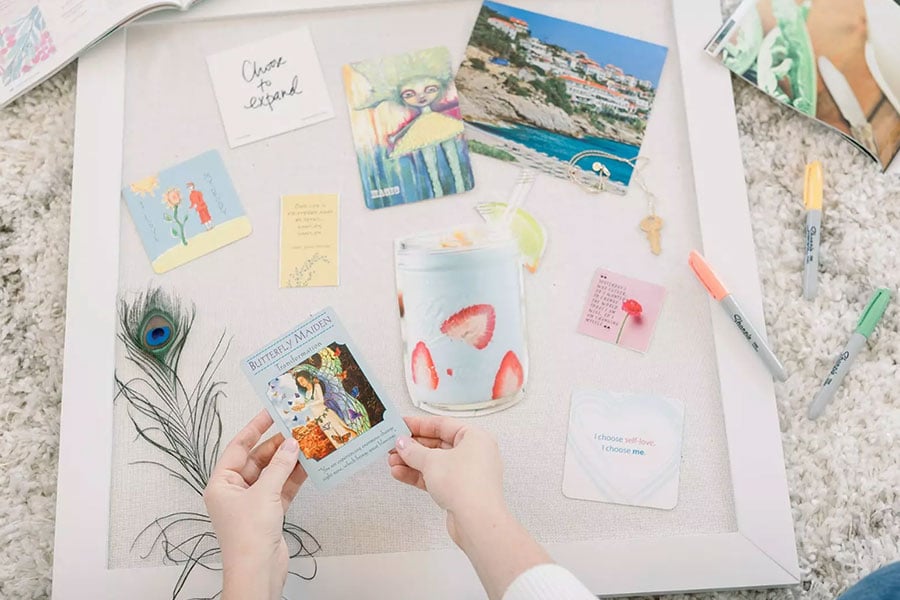 January is an opportunity to rethink about what you want to achieve in the year ahead. For some of us, becoming a homeowner is the ultimate dream, but we might not be too sure on where to start to make that dream a reality.
Read on for our practical tips on manifesting your homebuying journey in 2023.
Visualise your dream home
Visualisation is a great place to start when it comes to manifesting your goals, so why not do this with your dream home? Creating a clear image of what exactly you want helps you feel more confident about the decisions and the steps you need to take when buying your first home.
Start by asking yourself a few questions, such as "how many bedrooms do I want?", "do I need a big garden?", and "what sort of look and feel do I want to achieve in my dream home?" and begin making a wish list of all the things you'd like in your first home.
You could even take this step further by collecting imagery from magazines and books that reflects your wish list, or scour the internet for content you can save on your smartphone, or on your own Pinterest Board online.
If you're the crafty type, you could even make this into a fun activity with the family by collaging inspirational images of your ultimate dream home and hanging it somewhere you can see every day, so that you are reminded of what you are trying to achieve.
Set yourself savings goals
Saving for a deposit is the first port-of-call when it comes to buying your first home, but sometimes this can take years and might seem a little daunting. Once you have an idea of what you want in a first home, you then can begin to breakdown your savings goal into smaller, more manageable steps.
Start off by looking at your income sources and regular outgoings and calculate how much you can afford to put away in savings each month. If you have an idea of how much you'd need to save for a mortgage, you can then begin to break this down into time-sensitive savings goals and project how long it might take for you to hit your target. Or you could use an app like Nude, which is a savings app that can help you on your way to your homebuying goals. Based on real-life house prices from anywhere in Britain, and your criteria for your dream home, Nude will calculate how much you need to save and for how long.
Here at Keepmoat, we offer homebuyers a range of schemes to help you afford your new home, without needing a big deposit. Our Deposit Unlock scheme helps all types of buyers purchase their brand-new home with just a 5% deposit, making homebuying much more affordable.
You also need to consider the fees that come with buying your first home, such as solicitor fees, surveys, and any unaccounted-for bumps along the way! Which is why it is advised to start a separate savings pot to cover these other costs. A Mortgage Advisor will be able to share additional information with you around these extra costs.
Get your finances in shape
Which brings us on to our next tip, managing your finances.
To hit your savings targets it's vital that you gain an understanding of where your money is going each month. By keeping track of your spending, you'll be able to identify where you could cut back and make smarter choices.
You might be the type to go out for meals every week or have multiple subscription services which is eating away at your income every month. Review what you spend and make a couple of cuts to reach your goals quicker.
Plus, it's worth working out if you have any outstanding balance on things like credit cards, loans, and overdrafts, so you can start paying these off before you begin to look for mortgage deals. These sources of credit can negatively affect your credit score if you don't keep up with your regular repayments, making it more difficult for you to get a mortgage in the future.
For more mortgage advice, our Independent Financial Advisors have answered a couple of your questions here.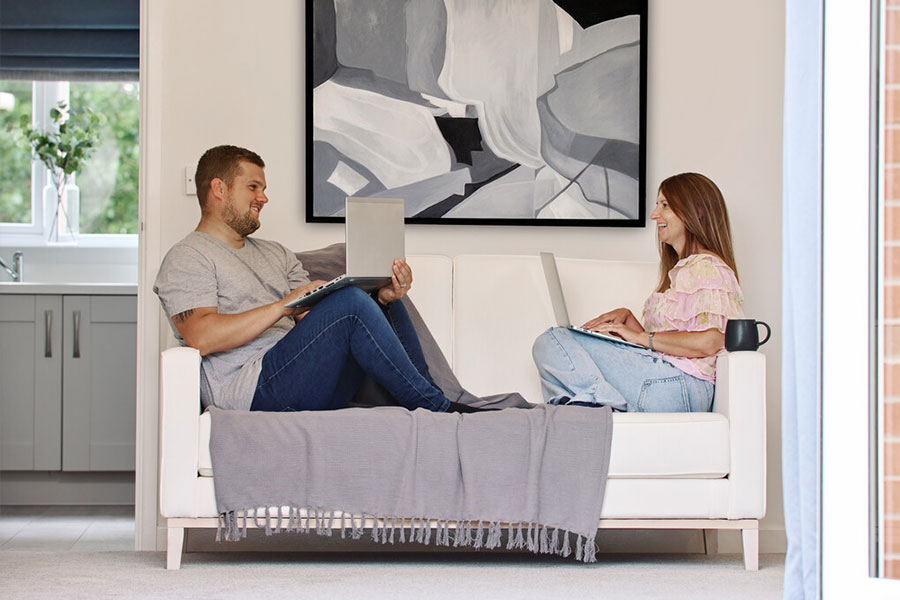 Staying on track
It's important to remember that your homebuying journey is a marathon and not a sprint, but you might still sometimes find yourself feeling a little demotivated. Therefore, it's important to set yourself milestones and revisit your goals every few months and reflect on your progress. This will give you the perspective you need to ensure you stay on track towards buying your first home.
Refer to the vision board you made in the early stages. These visual cues will remind you of your ultimate goal and give you a boost when you're feeling in a rut.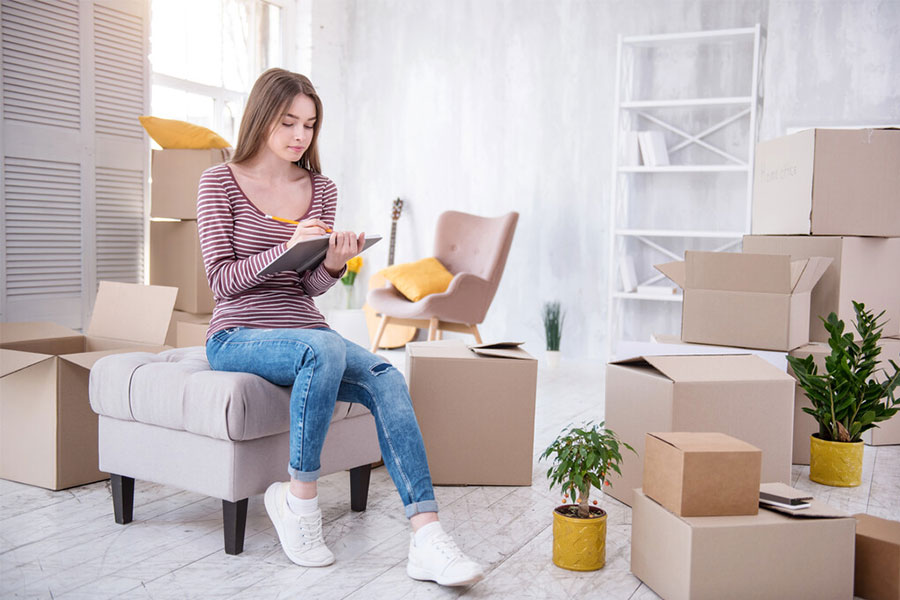 How did you make your homebuying dreams become a reality? Tell us on social media @KeepmoatHomes for the chance to be included in a future blog!