Home ownership
04/11/2022
Our Independent Financial Advisors answer your mortgage questions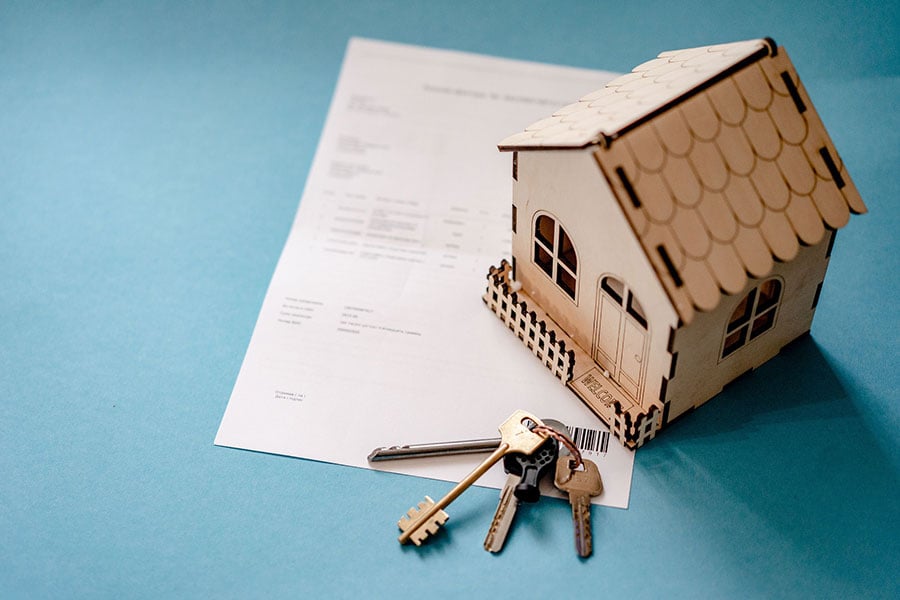 Despite The Bank of England increasing interest rates recently, there's still good news for homebuyers. In fact, today (4 November), lenders have started cutting mortgage rates with some of the UK's biggest mortgage providers lowering their rates by up to a quarter of one percent.
As well as this, there are also some great schemes and offers to help you get onto the property ladder.
We asked our Independent Mortgage Advisors, Mark Pender and Helen Pierson at the Mortgage Advice Bureau to answer some key questions around the current housing market and mortgages. Here is what they had to say:
Can I get a Mortgage at the moment?
The short answer is Yes! Despite the current market there is still substantial liquidity across all lenders and there's lots of money to lend out – especially to those looking to buy a new home. Though some lenders may have paused or repriced some mortgage products, there is still a high amount of mortgage products available on the market. It's important to speak to your mortgage advisor and see what's right for you based on your individual circumstances.
Is now still a good time to buy with interest rates rising?
Ultimately, if it's affordable for you, then it's still a great time to be looking at buying a new home.
Buying a house is still a great investment, and it's predicted that house prices will continue to rise over the years, this will enable you to generate equity on your new house as it increases in value. This would then allow you to progress along the property ladder and move into a bigger property in the future, with the equity gained going towards your next mortgage.
The Government has introduced a reduction in Stamp Duty, meaning first-time buyers are exempt on any home that costs up to £425,000 (which recently increased from £300,000), meaning further possible savings.
Modern homes are also more energy-efficient, so your gas and electricity bills will be lower in a new-build home compared to a similar-sized older property.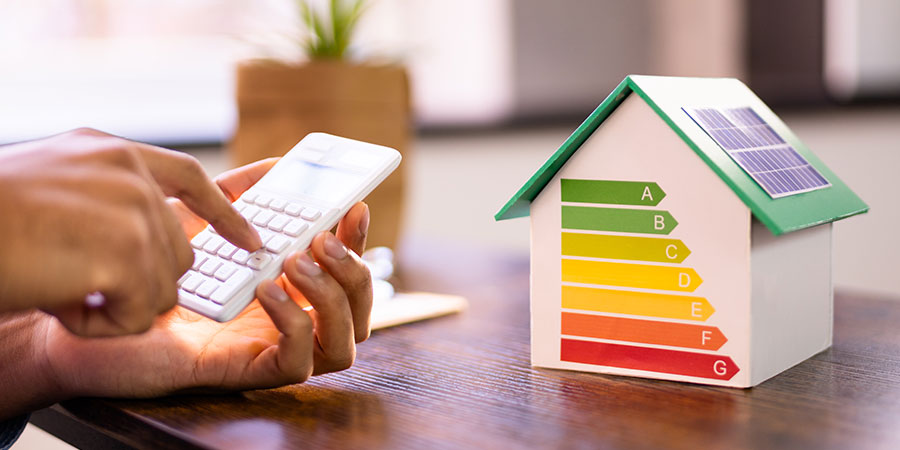 How will the new interest rate affect my mortgage?
If you're already in the process of buying a new home and you have an application submitted which is subsequently going to offer, then the rate you have previously agreed will already be confirmed and won't be affected by any subsequent interest rate rises.
If you're currently searching for a new property, you'll need to speak to an advisor who will be able to help you find the best mortgage for you and share additional information on how much your monthly mortgage payments will be. Typically, the higher the level of deposit, the better the interest rates.
Will my mortgage payments increase?
If you're already on a fixed rate, your payments will stay the same. If you're going through the process of purchasing your new home and have applied for a fixed-rate mortgage, but the mortgage hasn't started yet, as long as the offer hasn't expired then you'll have this deal for the duration of the agreed offer.
My advice is to fix your mortgage, rather than go onto a Standard Variable Rate (SVR) as these will currently be higher. If your fixed rate is due to end in the next 3 – 6 months, speak to your independent broker who will be able to look at the best options for you.
If you're on a discounted or tracker mortgage, these will change as the Bank of England / SVR rate changes (if these go up 1%, your rate goes up by 1%). Some deals allow you to switch to a fixed mortgage without any up-front costs, but for others you will have to wait until the end of your term. Consult your original mortgage offer and speak to an advisor.
Are there any schemes available to help me get onto the property ladder?
The Help to Buy scheme is coming to an end in March, and applications for this Government support closed in October, however there are still ways of buying a home with just 5% deposit.
First-time buyers can still benefit from the Lifetime ISA and receive a 25% bonus from the Government every year which can be used towards your first home.

The Lifetime ISA allows you to put up to £4,000 a year into a savings account, and every year the Government will top this up with a 25% bonus on what you've saved (up to £1,000) – that's a pretty good deal!
There are other schemes available to help homebuyers, such as Deposit Unlock and First Homes.
Deposit Unlock Scheme
The Deposit Unlock Scheme allows first-time buyers to buy a new-build property with a 5% deposit, and this remains competitive as lenders want to support first-time buyers - and housebuilders, like Keepmoat, are committed to helping people get on the housing ladder.
First Homes Scheme
The First Homes scheme is designed for first-time buyers. It allows first-time buyers to buy their home at a set discount, which is usually 30% off the full purchase price but this can be as much as 50% depending on your region and development.
This scheme helps you get a lower mortgage rate and means the deposit you would need (which can be as low as 5%) is a lot less than if you purchased at the full price.
The discount is in perpetuity, which simply means that when you sell you will need to pass the discount on to the buyer of your home so that they benefit from a lower purchase price too. Usually there are requirements for you to demonstrate that you have a local connection to the area in which you want to buy and other qualifying conditions such as a maximum household income.
The First Homes scheme is available now on selected sites, so it's always worth chatting with your chosen development about how they can help you.

Both Deposit Unlock and First Homes schemes are available on selected plots and developments, so please check our website or speak to one of our sales advisors to see if either is available in your area.
Who can use the First Homes Scheme?
First Homes is designed to help first-time buyers get on the property ladder, you just need to meet the criteria set by the local council. Generally, homebuyers that qualify for this discount are key workers and first-time buyers who have grown up in the area, and the scheme is only available when buying a new-build home, like one from Keepmoat.
To qualify for this scheme, there are income caps of £80k outside of London, and £90k within London. It's important to speak to your recommended broker as they can check if you qualify based on your situation. You can check here too.
Are there any other schemes to help people with a lower deposit?
There are a number of affordable housing schemes aimed at those with a more limited income and deposit, including:
Shared Ownership
This is available for first time buyers and home movers. The share of the property that you buy is on a percentage basis which is determined by your deposit, and how much mortgage a lender will give you. You pay rent on the percentage of the property that you don't own.
Again, this means that your deposit and mortgage amount is lower than if you purchased outright. You can usually buy more shares in future as your affordability increases. This is called staircasing and you need to check out exactly how much of the property you could potentially own in the future before you buy, as terms and conditions will apply.
Joint Borrower/ Sole Proprietor
Some lenders will allow family and, in some cases, even friends to use their income when calculating the maximum amount of mortgage that you can obtain, boosting the amount that you can borrow.
Schemes can appear to be complicated at first glance which is why it's important to get specialist mortgage advice from Keepmoat's recommended brokers. This will help you to understand what's available and whether it's right for you.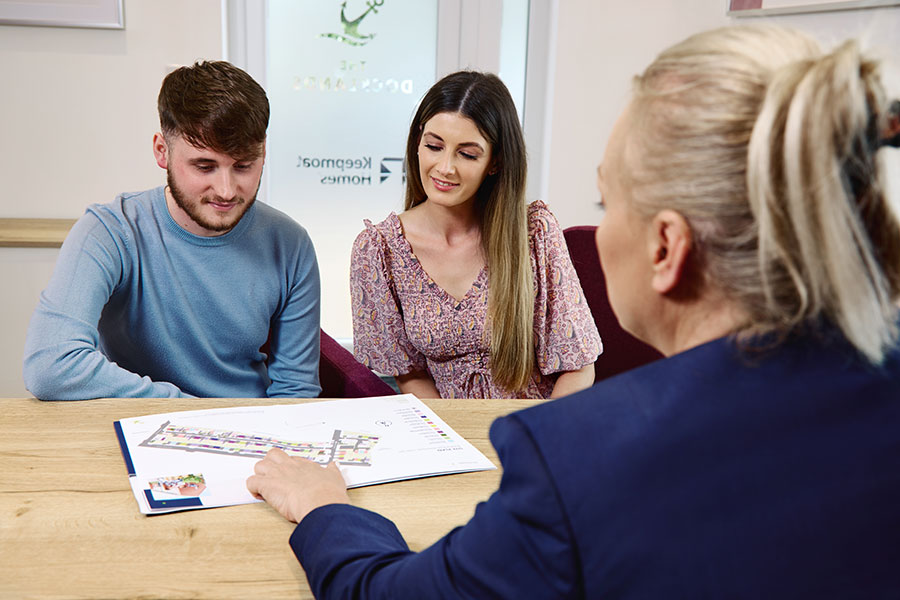 Should I be looking at a long-term mortgage to help me save money?
You can get up to a 40-year mortgage and the advantage is your monthly payments will be lower and more manageable.
I'm a big advocate of looking at long-term deals for first-time buyers as this initially helps you afford your own home and as you get older, your salary is most likely to increase – then you can look at reducing your term (to 30 or 25 years) when you come to re-mortgage in the future, whilst ensuring your payments are still affordable.
Should I fix my mortgage and for how long?
The type of rate, whether fixed, discounted or tracker, will be different for each individual.
However, if you're currently looking for stability and certainty around your mortgage payments, then a longer fixed-term rate (which could be from 5 – 10 years), could be the best option.
Your mortgage advisor will be able to discuss the types of mortgages that are available to you during your home-buying process and will be able to share advice on the best mortgage length depending on your individual circumstances.
What's the one piece of advice you'd give to anyone looking to buy a new home?
The first thing I'd advise anyone looking to buy a new home, at any time, is to determine what you can afford based upon your income and outgoings.
Make a list of what is coming in, in terms of income and what is going out in terms of financial commitments and fixed costs, and this should help you to identify what you can afford to spend on your mortgage each month.
This will drive the amount of mortgage that you should be looking at and also the purchase price of your new home. It's important to be realistic and be prepared to look at what you can afford today rather than what you would like in future.
A specialist mortgage broker will be able to help you with this.
Will the interest rise be permanent?
Interest rates are predicted to increase over the next two years and may then begin to reduce as inflation comes under control. My advice is to try and fix your mortgage rate for at least two years, but you may wish to fix for longer in order to provide repayment stability.
A specialist mortgage adviser will be able review your individual circumstances with you and help you to decide the best course of action.
Should people overpay their mortgage to alleviate the rise in interest rates?
If you have spare income, overpayments will reduce your mortgage debt and in doing so the amount of interest that you ultimately pay over the term of your mortgage.
How many appointments should I have with my mortgage broker as a first-time buyer?
This is entirely dependent upon your current knowledge and how much information you need in order to make an informed decision that you are comfortable with.
We are on hand to guide you through your home-buying process, and there's no limit to how many appointments you can make.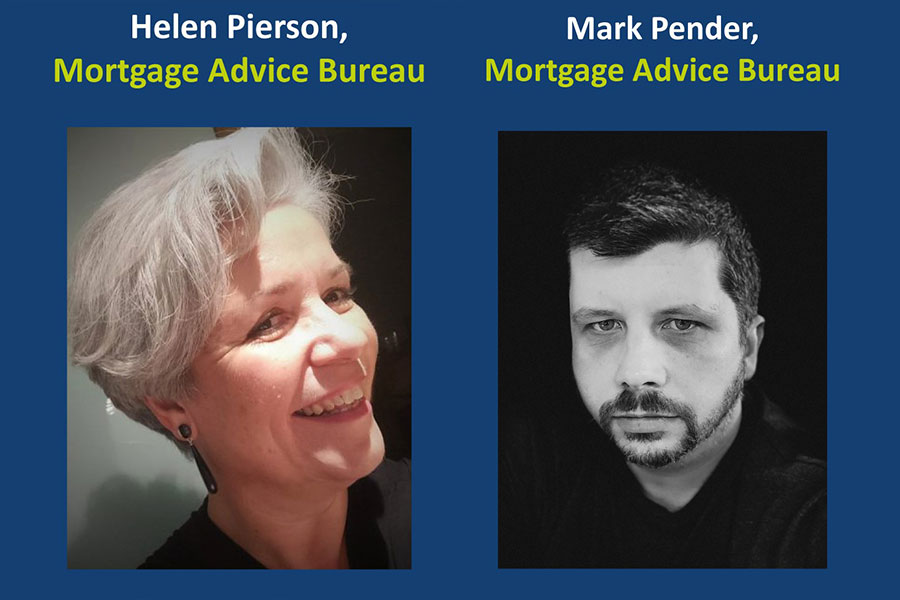 Mark and Helen are professional mortgage advisors, however their expert advice is general guidance and not specific to your individual situation, therefore we would always recommend for you to speak with your own independent advisor for tailored advice on your specific mortgage or situation.
If you have any further questions about your mortgage, we have a highlights section on our @keepmoathomes Instagram page, and you can always send us a DM, or speak with our regional teams to point you in the direction of professional advice.