Thomas Lindley & Sophia Callender,
Cottonfields, Atherton
We can't wait to finally move into our new dream home
We loved the area so much, we were keen to stay local but needed a bigger house to extend our family.
We instantly fell in love with the Patrington home at the Cottonfields development as it had a large kitchen/dinner and spacious bedrooms.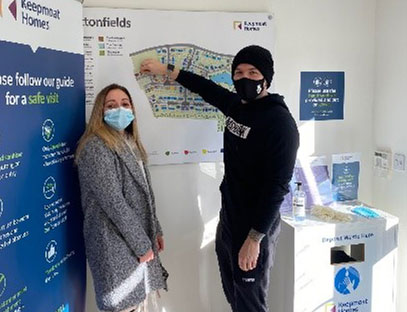 The team have been extremely helpful throughout the process and by using Keepmoat's Easymove scheme, this took away a lot of the stress selling our current home on the same site, as they helped find us a buyer quickly.
We can't wait to finally move into our new dream home.