Building a sustainable future
We focus long-term to bring lasting change to home designs, people, and communities to improve economic, environmental and social outcomes for generations to come.
Our homes are energy efficient
98% of our homes have an Energy Performance Certificate (EPC) rating of B or above. That could save you up to 66%* on your energy use and over £400 on your annual bill, compared to an average home, rated C- for efficiency.
Designed to use two thirds less energy than an average home, a Keepmoat home is packed full of sustainable features such as high-quality insulation, modern and efficient boilers, and dual control heating so your new home will be better for the planet as well as your wallet.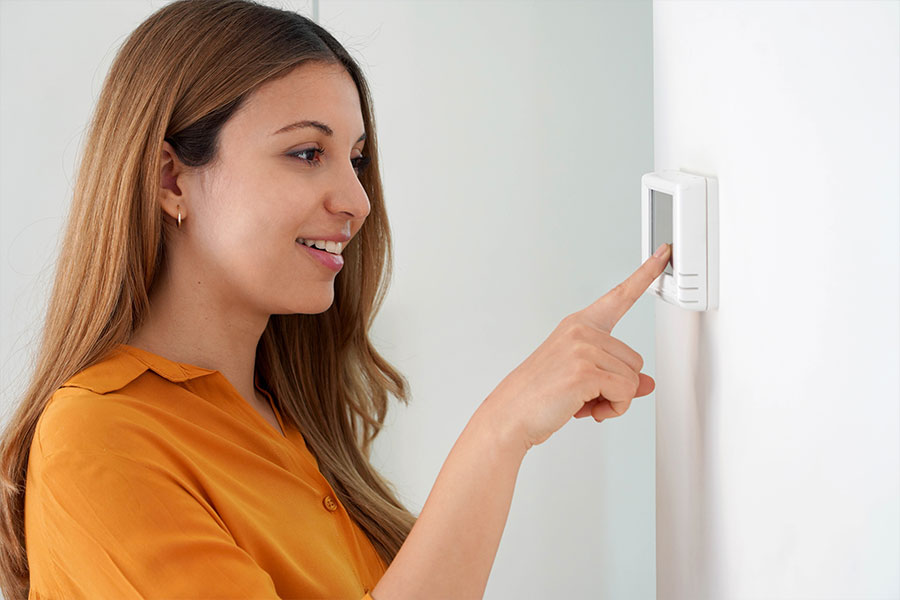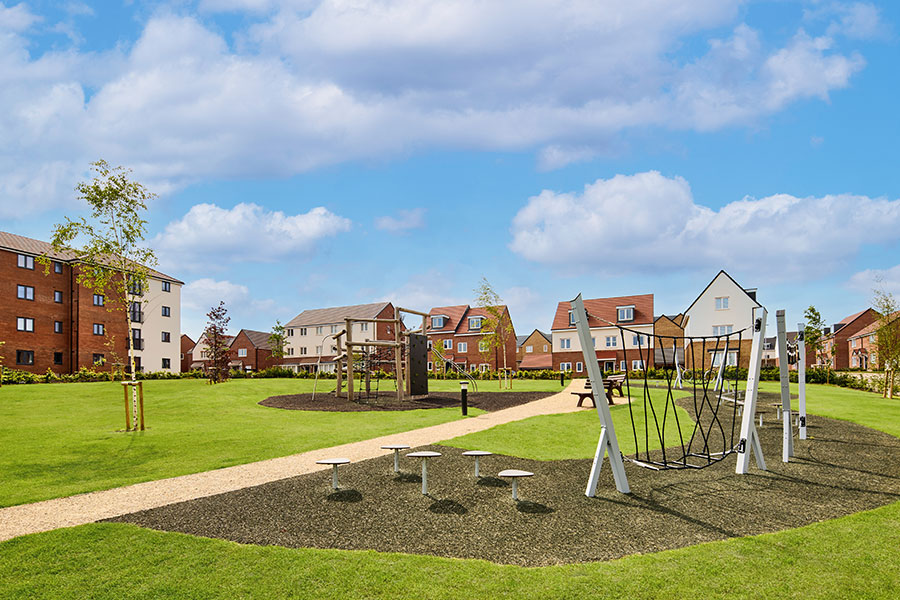 Our developments are designed for wellbeing
Being close to greenspace, bodies of water and nature makes us feel great – so much so that the great outdoors is now firmly recognised as improving our wellbeing by health services. We design our developments with green space and around 60% of our developments contain waterbodies such as ponds and swales.
We're beating car reliance by ensuring the homes we build are less than a kilometre from public transport and 63% of them also have good access to major cycle routes, providing opportunities to get around and get active.
Read more in sustainability report.
Embedding and enhancing nature
Through ecological design, we are embedding features that benefit wildlife and nature in our developments. From planting hedgerows and trees, creating rich wildflower grasslands and pollinator parks, to installing bat and bird boxes and introducing 'hedgehog highways' through our fences, we are helping our developments provide homes for nature as well as people.
Read more in sustainability report.
We don't just build homes, we build vibrant communities
With a team of expert Social Value Managers across our business and a Social Value Management Certificate from Social Value UK, we are specialists in providing local employment opportunities and training to inspire careers in construction and to help young people find their career.
We also bring communities together through our community initiatives, sponsorships, and fundraising events. All of this has earned us a great reputation and strong relationships with charities local schools, colleges, local authorities, and the Government.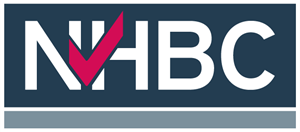 Working in partnership with the National House Building Council (NHBC) and our trusted contractors, we will be offering a highly focused and intense bricklaying apprenticeship programme at the dedicated Training Hub located in Scotswood, Newcastle.
Meet Owen Tierney, our Apprentice Bricklayer, who has been developing his bricklaying skills through an apprenticeship with us and undertaking a Level 2 qualification at the Training Hub. He's learnt valuable skills and knowledge to build high quality, affordable homes, through real life experience and practical training.
Working greener and cleaner
As member of the Race to Zero, we are looking for ways to reduce carbon emissions from construction and our supply chain – for example through technologies like hybrid generators that make use of batteries for fuel savings and lower carbon products like warm mix asphalt (tarmac) for roads.
Working together with our suppliers we are also focused on reducing and preventing avoidable waste and aim to be a zero-net waste business by prioritising sustainable materials and products. Last year we diverted 98% of our construction waste from landfill.
Want to learn more about our
sustainability approach?
*Figures are based on past energy-use data and cost savings may vary based on type of energy used, consumer usage and fluctuations in the price of energy.