Wimbledon: Creating the perfect viewing party at home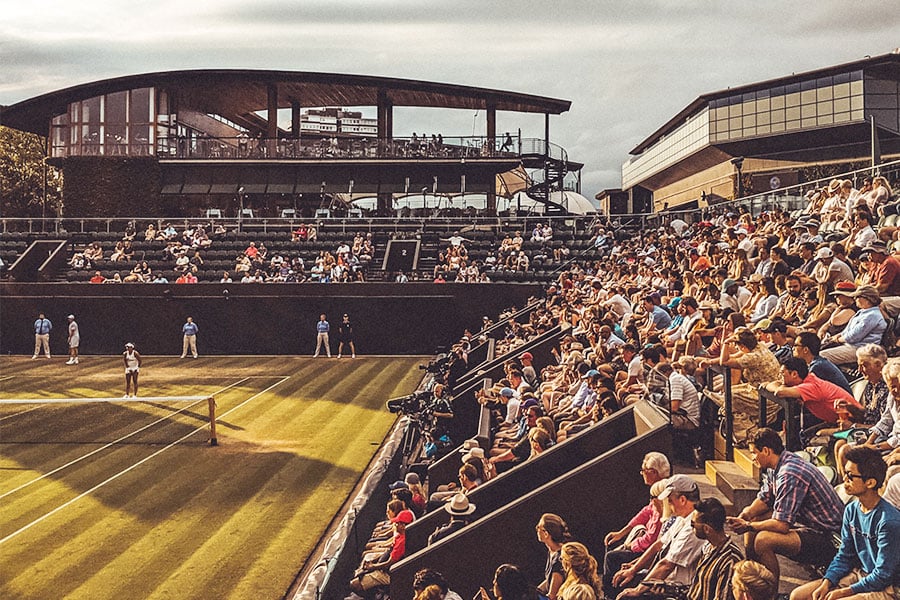 If you haven't managed to bag yourself a ticket to watch Wimbledon in action, then there's no need to panic. Save yourself the stress of travelling into the Big Smoke, and instead, watch the games from the comfort of your home surrounded by friends and family.
When creating a viewing party at home there's a few things to consider - the seating, the food and drink, and of course, the array of guests. It may sound overwhelming at first, but in this blog we'll cover everything you need to know and prepare to ensure you score all the party points this tennis season.
The Seating
No matter how big or small your living room is, having loved ones around for a viewing party is always a fun occasion. If your living room falls a little short of seating, don't let it put you off sending out the invites, as there's plenty of tips and tricks you can use to ensure everyone has a spot to see the live action.
To avoid overfilling your living room with bulky furniture, backless seating and benches are perfect for a viewing party and can usually be found lying around the house. Grab your makeup chair and end of bed bench and pop them in the living room for additional seating.
Just like when you were a child lining up for the school photograph, be sure to put your tallest chairs (and guests!) to the back and smaller ones at the front to ensure everyone gets a good view of the TV.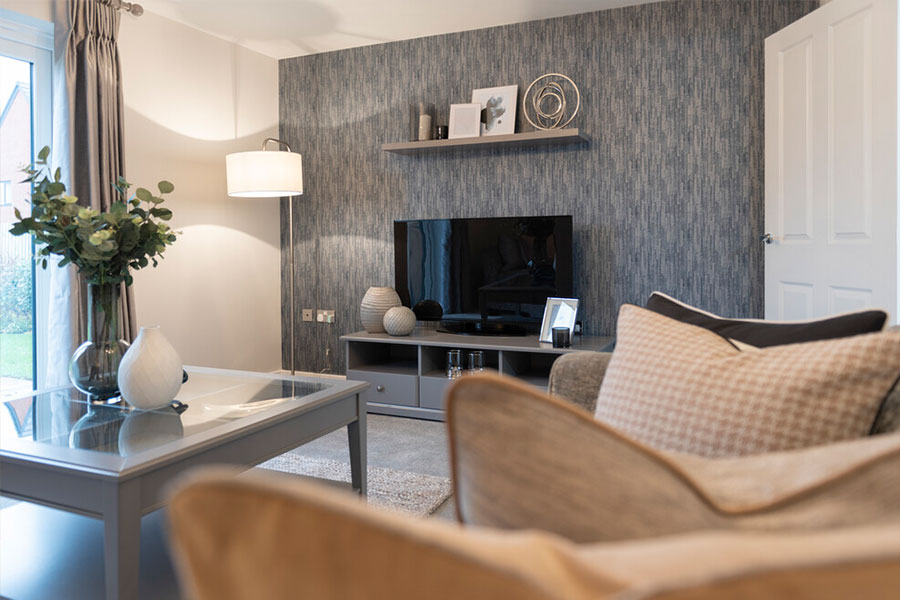 Food and Drink
No food and drink are more associated with Wimbledon than a classic glass of Pimm's and a mouth-watering cup of strawberries and cream.
Did you know that on average around 300,000 glasses of Pimm's are served at The Championships each year? That's a lot of gin and fruit!
To create the perfect Pimm's BBC Good Food recommends using the following ingredients to create four servings:
- 200ml of Pimm's
- 600ml lemonade
- Mint sprigs
- Sliced cucumber, orange and strawberries
- Ice for serving
To ensure you serve the best strawberries and cream on the street, buy the best quality strawberries you're able to - Wimbledon famously uses strawberries from Hugh Lowe Farms in Kent. For the perfect cream to strawberry ratio, Morrison's discovered that it should be 70:30 – or to make it easier, one tablespoon of single cream per two fresh medium-sized strawberries.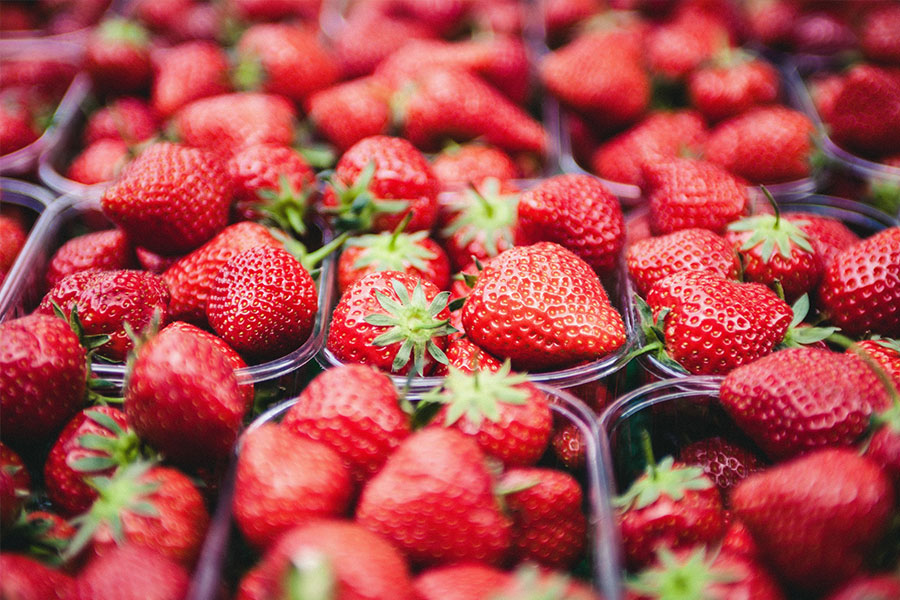 Guests
When hosting a TV party, it's always a good idea to have the attendees in mind, to ensure each and every guest is fully catered to.
If you're inviting over any older guests, be sure to provide them with a comfy seat which has a back, to allow them to sit in comfort for longer. If your older guests are enjoying a few tipples, try to place a table close to their seat so they can easily reach for their drinks without bending and reaching too far.
For adults, watching Wimbledon is full of fun and excitement but for kids, it's often harder to keep their eyes on the game. If it's a warm day, throw open the French doors and pop some bats and balls outside so they can enjoy their own sporting fun in the sunshine.
If it's a tad cooler outdoors, be inspired by these 20 indoor games to keep the kids entertained on a cold or rainy day.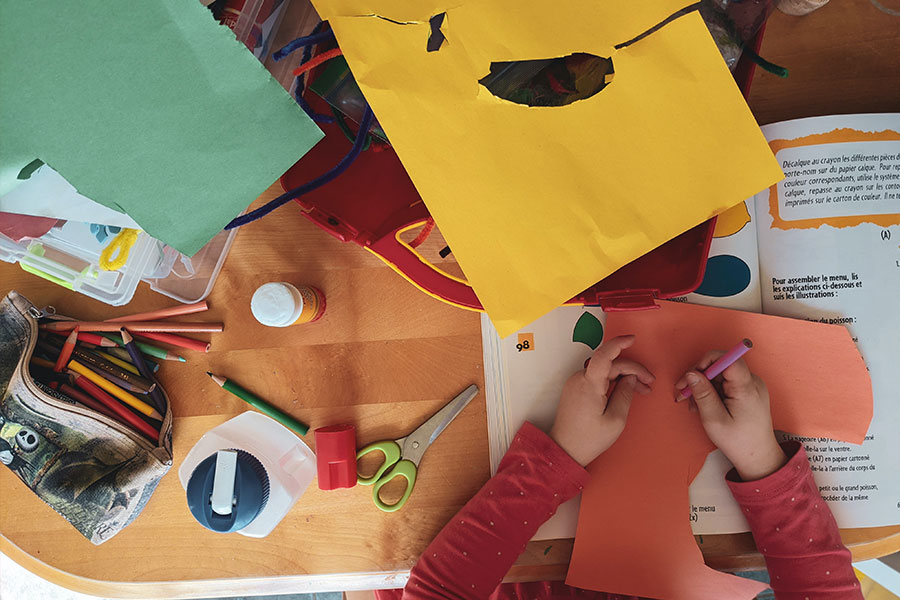 Now all that's left is to enjoy the fun! If you're sharing any photos online, here's a few of our favourite Wimbledon Instagram captions:

• Love means nothing to a tennis fan
• What time should you go to Wimbledon? Tennish
• Keep calm and Wimbledon
• You only live once, but you get to serve twice
Be sure to keep us updated on your Wimbledon viewing party fun by tagging @KeepmoatHomes in your Instagram posts and using the hashtag #KeepmoatHomes.