Interior design
10/10/2021
What's hot right now: In the bathroom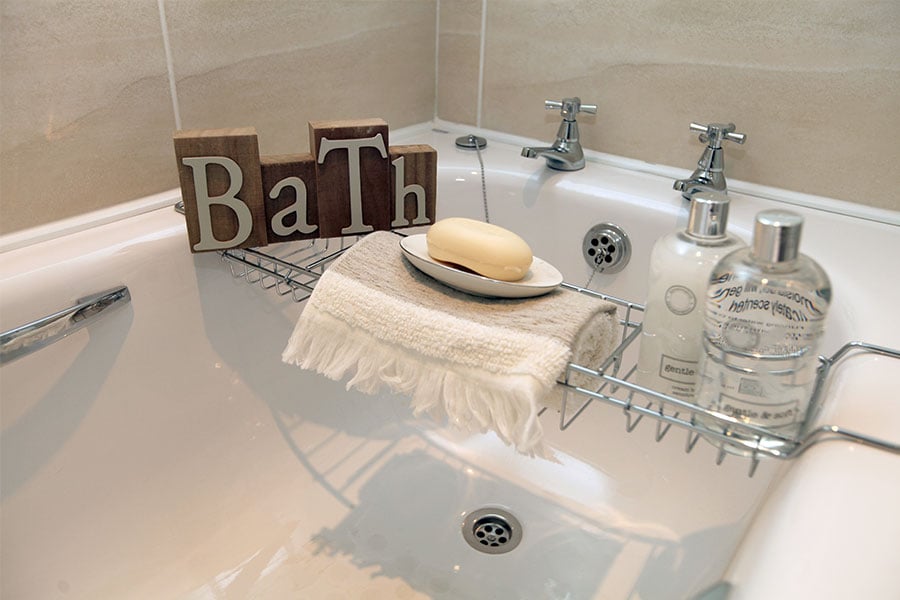 When styling a home or redoing your interiors, the bathroom is often left till last and many opt for plain décor, when really this is where you can have the most fun. If you're looking for some inspiration for a beautiful bathroom transformation then here's an insight into what's on trend right now.
Black features
These sleek black framed shower screens are a timeless classic and will continue to look great for years to come. They help with a bespoke bathroom look, with a high-quality style.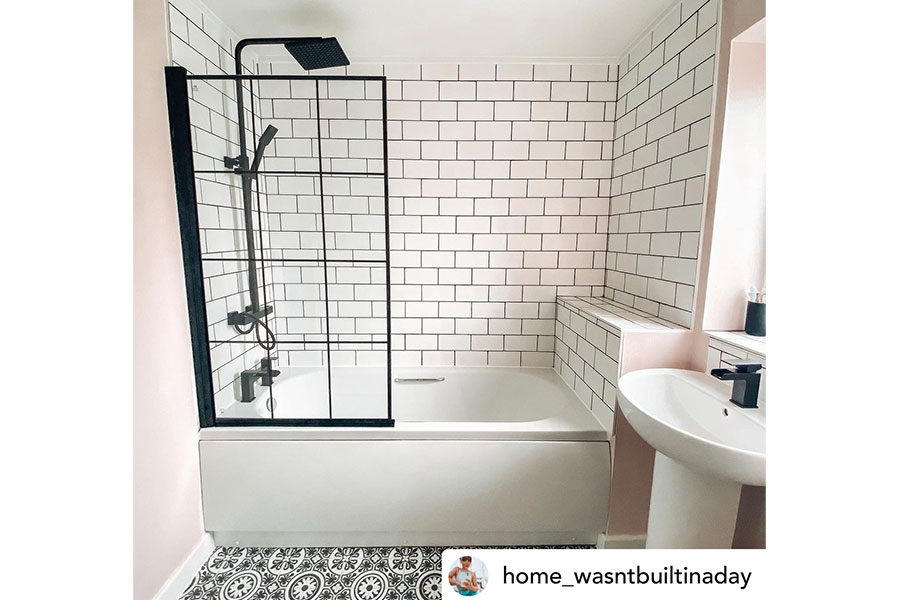 Having black taps, shower heads or fixtures and fittings can make for a dramatic and glamourous bathroom. Soft pink is also hot right now in terms of bathroom colours, so having black fixtures will contrast the pink perfectly and really make the interior trend stand out.
Pop of colour
Colour can give your bathroom some personality, and if you opt for white features such as the bath, toilet and sink, using colour can be really effective within the paintwork or tiling.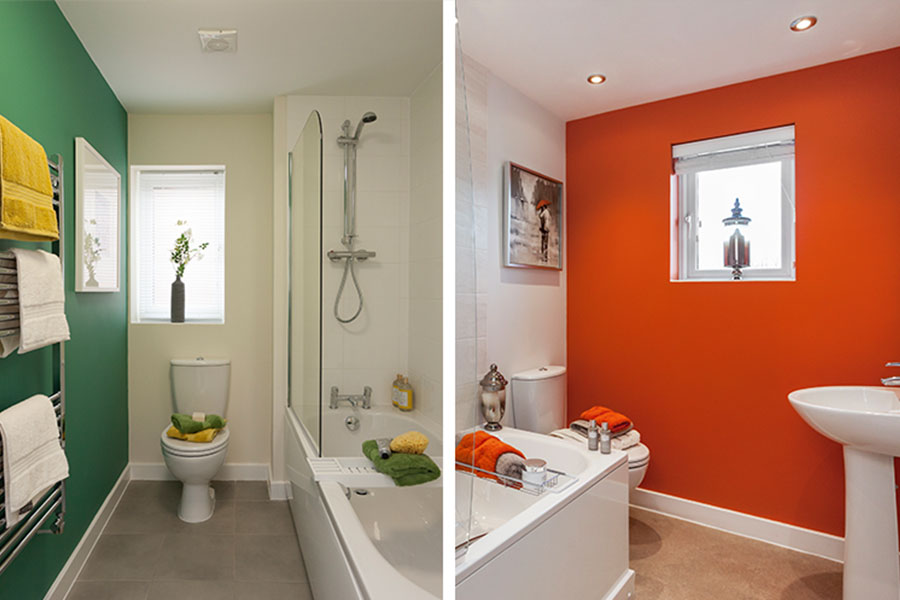 Whether you go for bold greens and oranges or keep to soft, fashionable pastel hues, adding colour to your bathroom can inject your home with personality and really make it your own.
Patterned tiling
To really put your own stamp on the bathroom and have some fun decorating, go for colourful patterned tiles. If you are into the more neutral classic vibe, you can still opt for patterns in soft nude, black or grey tones for a style that will age exceptionally well.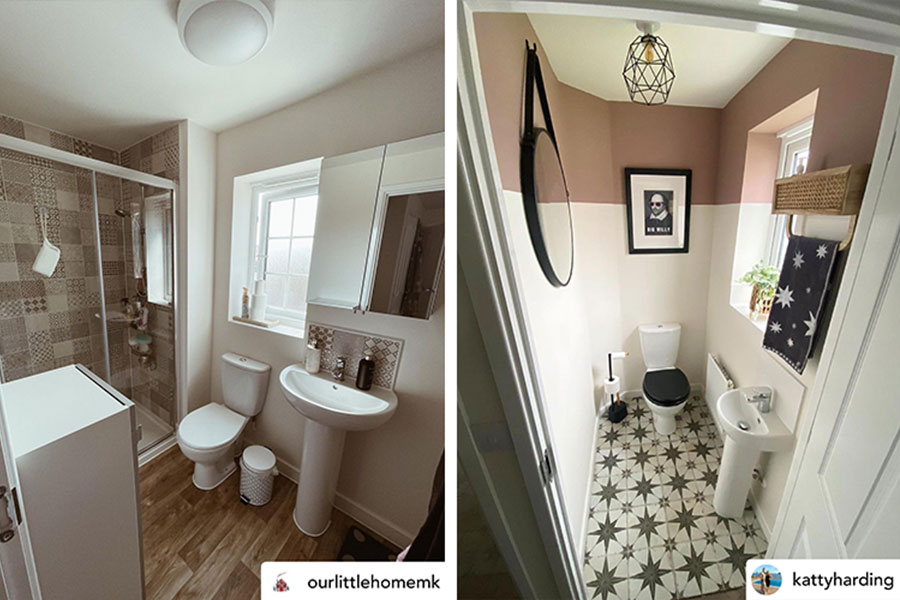 Patterned tiles were once seen as dated, but matching these with the rest of your bathroom and keeping to a theme can help them to keep on trend for a long time.
Bathroom wallpaper
If you want to try the latest fashion, and at the same time save some money, why not try wallpaper in your bathroom instead of expensive tiling. If you're trying out this trend, opt for waterproof wallpaper, making sure you seal it with a varnish, and avoid wallpapering directly behind your bathtub.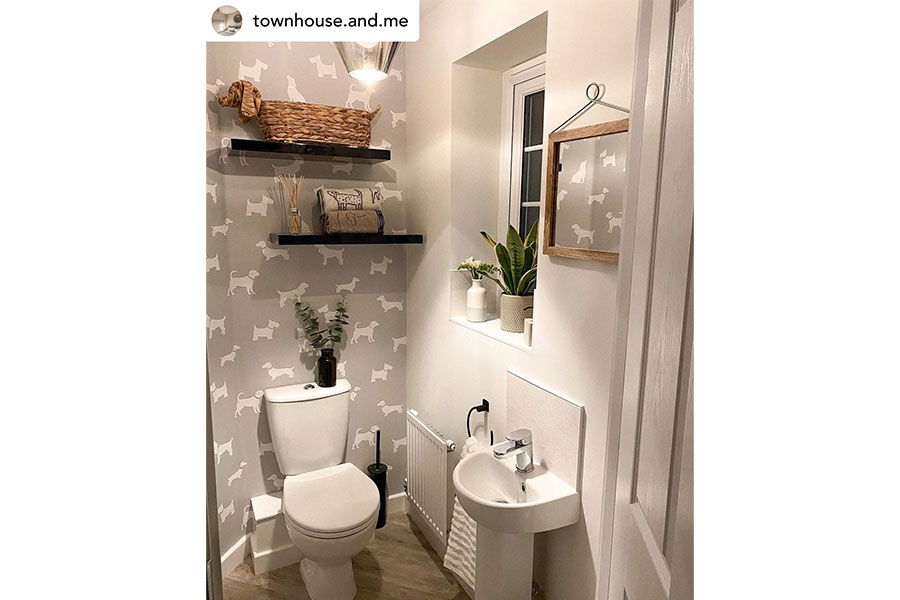 Having wallpaper can also give you the option of switching it up easily if you decide to redecorate. To create a cohesive style, match your wallpaper with your sanitary ware, or go for a complete contrast for a bold look.
Dark walls
You would usually stick to having dark walls in the living room or bedroom, however it's now the 'in' thing to have these rich colours in the bathroom. Try kitting out your shower with dark tiles or be adventurous by having your whole bathroom painted in dark grey or navy.
Maximalism is really fashionable at the moment, so now's the time to experiment with bright colours and bold patterns. These colours lend themselves to pairing with metallic or brass taps, which are another hot trend for this year.
If you've redesigned your bathroom with one of these hot trends, show us on Instagram by tagging @KeepmoatHomes in your posts and using the hashtag #KeepmoatHomes.