Wallpaper types to reflect your style and personality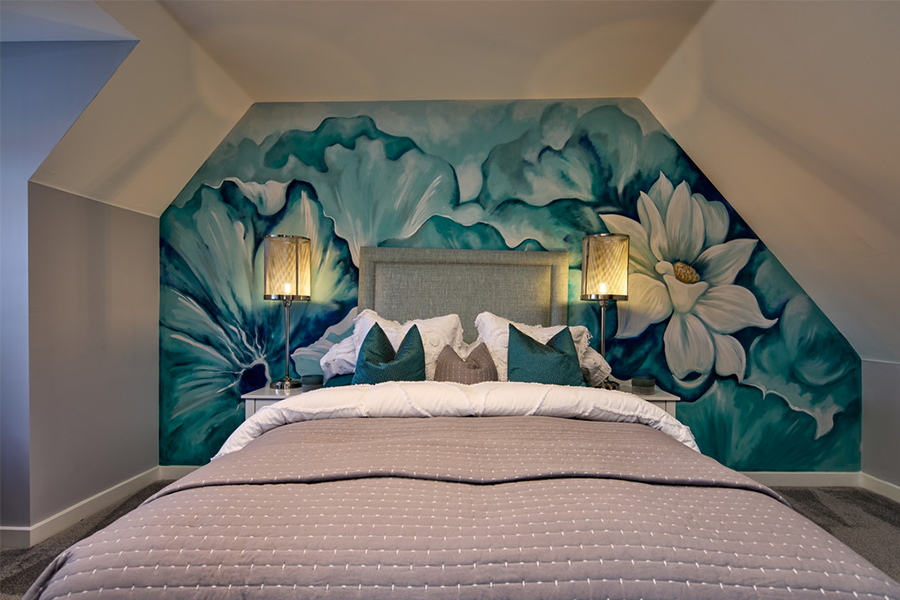 A decorated home is more than just a lick of paint and a few well-placed accessories, it can showcase your unique personality and style, and is a brilliant way of expressing yourself. Some people go minimal, others choose to be flamboyant, but the beauty of it… there's no right or wrong answer.
No matter how big or small your home is, the perfect wallpaper can completely transform a room, making it look bright, large and airy, without ever compromising on style.
Below we've shared a few tips on what colours and patterns to choose to zone a space, how to choose a lasting wallpaper, what shades to use to make a room pop, and the colours you need to exude passion, creativity and energy.
Outside the box
There's no better way to express your personality than through a bold wallpaper. Are you massively into florals? Then put a huge print of them above your bed. Do you love animals, books, wine and sports? There's a wallpaper for every interest. Use your wallpaper to express your personality, and to make a room pop at the very same time.
Zoning
In addition to creating a stylish aesthetic, wallpaper can be used in a number of helpful ways, including zoning a space. For example, if your home has an open-plan living space, you can use simple tactics to create the illusion of separate areas. To divide the kitchen from your living room, simply use a piece of wallpaper to show where one area begins and another ends.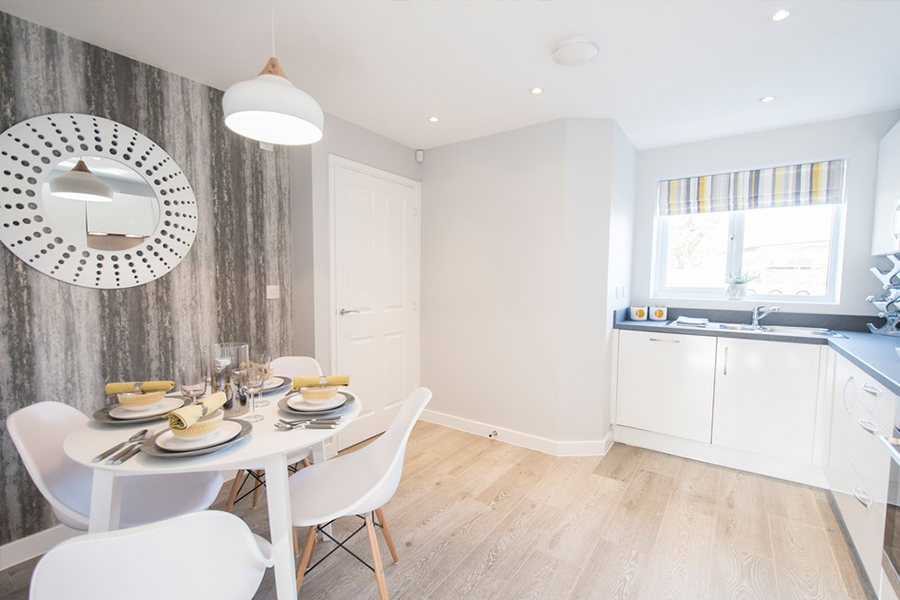 Timeless designs
Everyone knows the feeling of putting the final finishing touch to a room you've spent endless hours decorating. It's an exhilarating moment, and it's even better if your love of the room can last years before the inevitable redecorate. To allow your decorating to stand the test of time, be sure to choose a wallpaper which is classic in design and will grow with your home. If you're unsure of where to start, stick with classic styles such as florals, stripes and muted colours.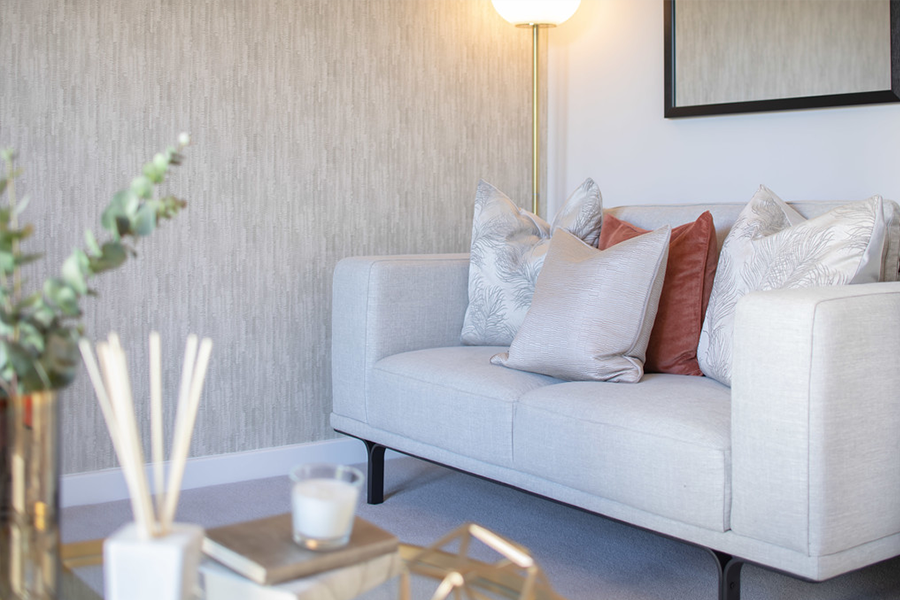 Happy workers
In today's changing world it's not uncommon to spend the workday from the comfort of your home. This sounds great, unless your workspace is a little more on the uninspiring side, but that is easily changed. To transform your office from drab to fab, create a feature wall with a bright and bold print, which will act as an instant mood lifter.
If your often in Zoom meetings, be sure to put the feature wall behind you to ensure you have the most stylish virtual office in the business.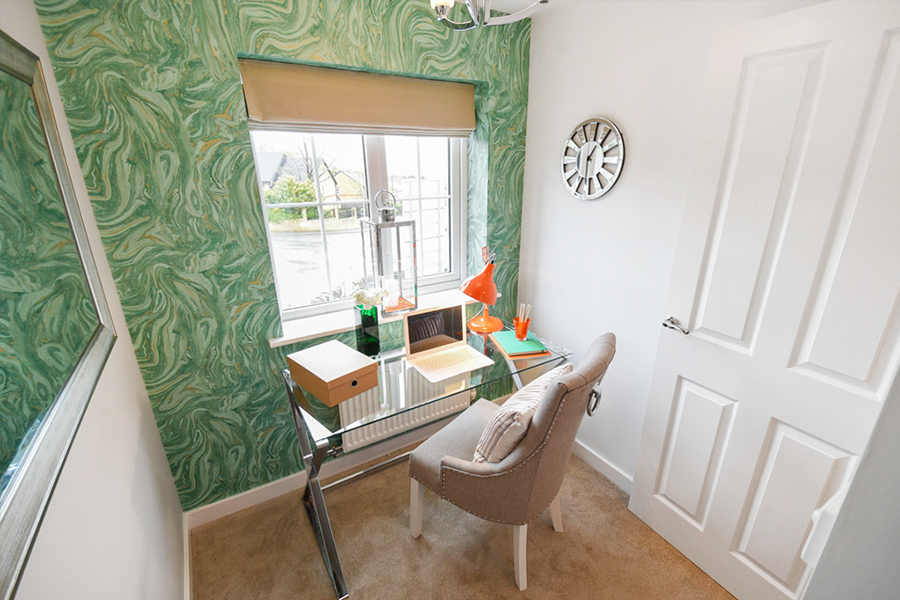 Mood changers
Did you know that studies have shown that certain interior colours can be more beneficial to our mood than others? If you notice that every time you spend a few hours in your living room you begin to feel drained, then it may be time for a spot of redecorating.
If you're looking to create a serene and relaxing space, blue is the perfect choice and has been known to bring down blood pressure. To increase your energy levels, opt for an exciting shade of red, and to feel uplifted, yellow's your colour. For something a little more relaxing, a light shade of purple is both soothing and revitalising.
When choosing colours be sure to keep in mind the room you're decorating, or you may end up being energised for bed and sleepy in your home office!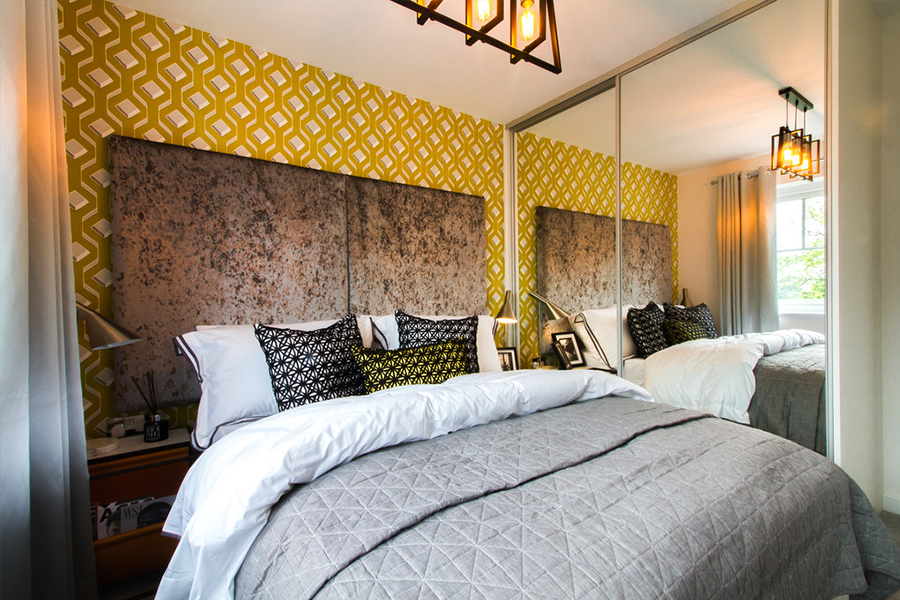 Have you recently redecorated your home with a new wallpaper? Tag @KeepmoatHomes in your snaps along with the hashtag #KeepmoatHomes.