Interior design
02/02/2023
Valentine's Day gift guide for interior lovers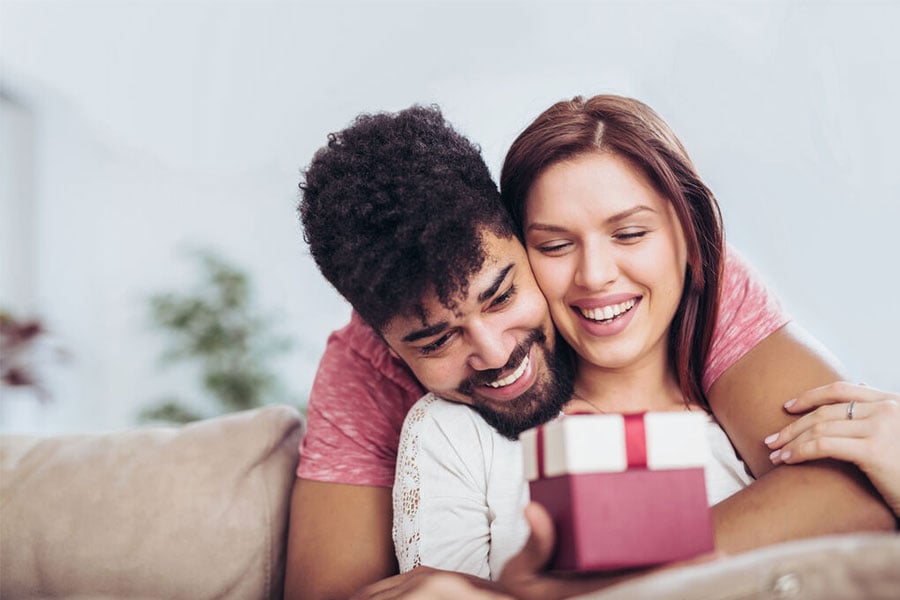 Sourcing the perfect Valentine's Day gift for your loved one can be quite an undertaking and isn't always love at first sight. Whether you're searching for the perfect gift to symbolise your love for your partner, hunting down the best Galentine's gift, or simply want to make a family member feel loved and appreciated, it's important to take into consideration their wants and needs this Valentine's Day.
Perhaps your special someone has just moved into a new home, or has an unwavering love for interiors – and if you're wanting to welcome love into their home and spruce up their space with some loving Valentine's energy, our handy gift guide below should help you avoid conventional, unthoughtful presents and find your special someone something they will treasure forever.
Cosy blanket
Treat your Valentine to a cosy and comfortable faux fur throw, like this one found at The White Company. A warm and snuggly throw can be the perfect investment to keep warm this February and provide aesthetic value to your home. Choose from a contemporary range of colours, such as dove grey or natural beige to add functional luxury to your loved one's interiors.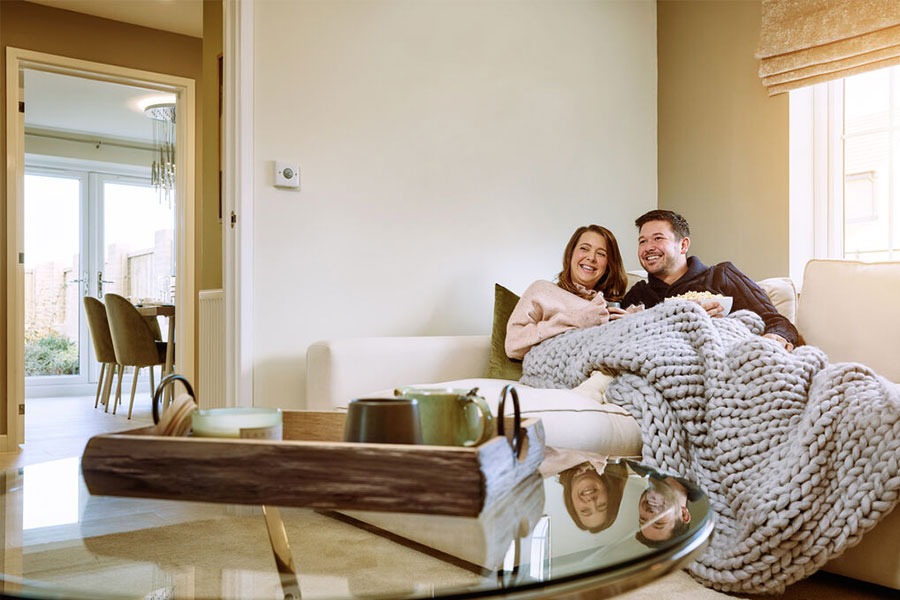 Flower Subscription
Valentine's is not just about celebrating your loved ones on a single day; choose to invest in subscription flowers and show the love 365 days a year. With subscription flowers, like these at Arena Flowers, you can invest in ethical, farm fresh flowers to brighten up their interiors. Better yet, opt for the 'pet friendly' option to ensure the whole family can enjoy the sweet smells of your fresh seasonal stems.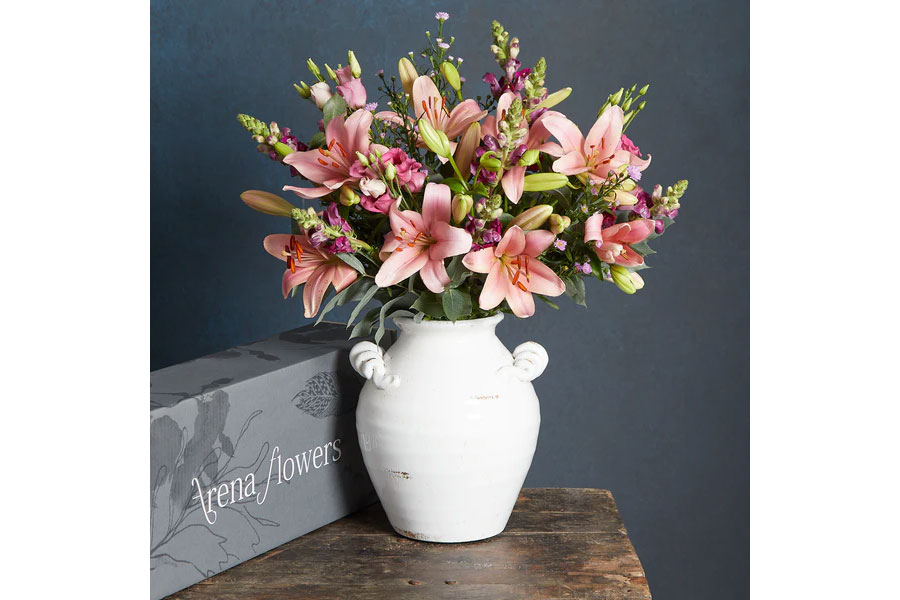 Home fragrance
When choosing the perfect Valentine's gift for interior lovers, consider the fine and delicate fragrance of a room spray, candle, or diffuser to infuse a beautiful aroma throughout your lucky recipient's home. Not only do these products set a calming and tranquil atmosphere, but they double up as a sleek addition to their interior aesthetic - a perfect gift for any interior lover.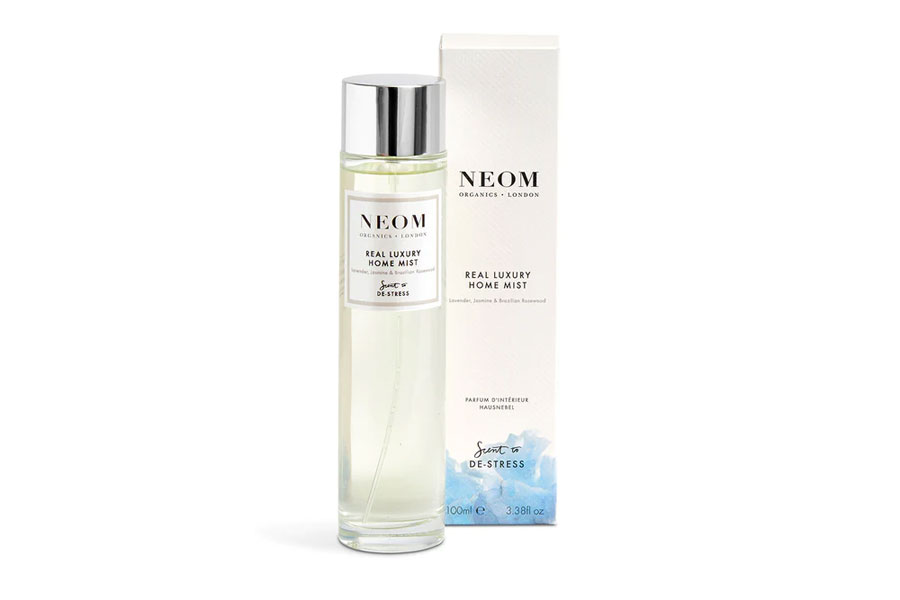 Gift memorable artwork
Whether you're looking to splash the cash, or are keeping your purse strings tight this Valentine's Day, it goes without saying that artwork is an easy and efficient way to revive your interiors and simultaneously send a loving message. It's important to remember that as much as the aesthetic factor is important, the most memorable gifts are the more thoughtful ones. Perhaps you want to gift a poster of a beautiful location you have visited with your loved one, or you wish to commission a painting using complementary colours to your special someone's interiors, by choosing a personal and unique design, it can really bring the room to life and create a luxury feel.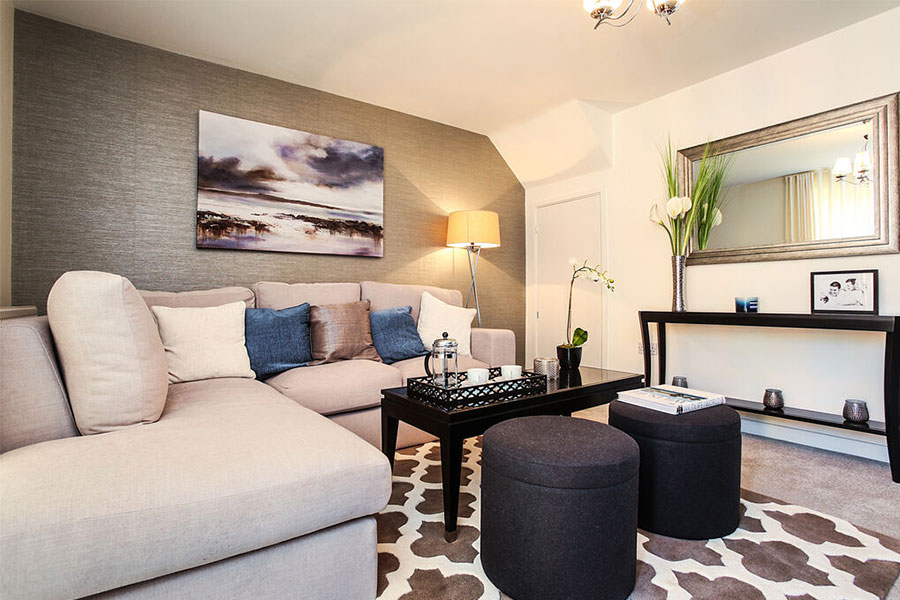 Luxury bedding sets
Surprise your loved one with a beautiful bedding set for a sanctuary-like sleep this Valentine's Day. Lovers of a content night's sleep will appreciate the gift of a luxury bedding set to spruce up their interiors and guarantee a blissful night's rest. Choose from light and airy linen bedding sets to warm and cosy teddy bedding sets to revitalise your interiors and form a beautiful base for your loved one's peaceful bedroom space.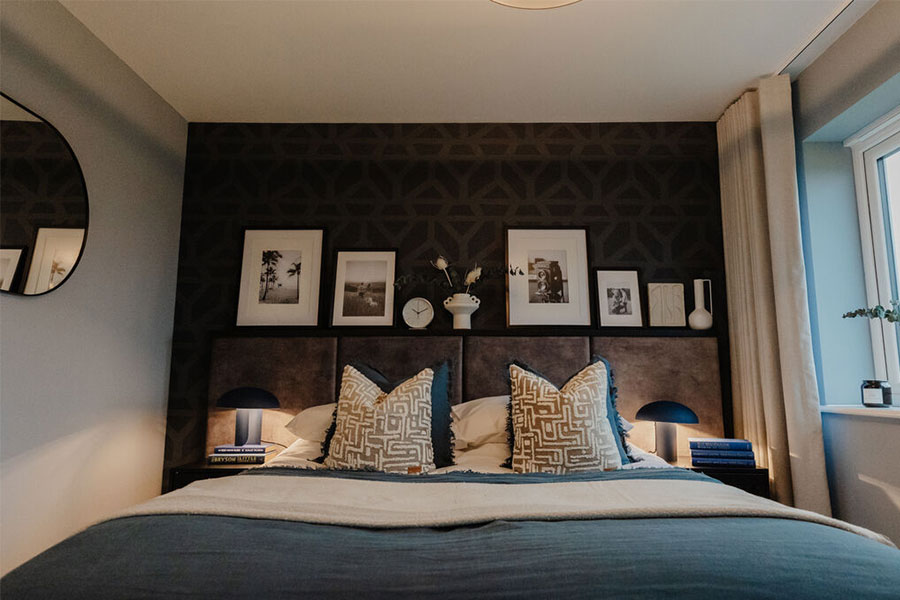 Luxury glassware
Spruce up your drinking and dining experiences by gifting your loved one sophisticated cocktail glasses, perfect for an at-home date night this Valentine's Day.
When it comes to creating a sleek and sophisticated atmosphere throughout your home, luxury glassware is easy to neglect, and often hidden away behind cupboards and cabinets. Whether you're looking to accentuate the romantic energy throughout your loved one's interiors this Valentine's Day, or simply wish to treat your friends to some luxury glassware for cocktail making nights, there are countless options to choose from.
Champagne coupes, availble to purchase at notonthehighstreet.com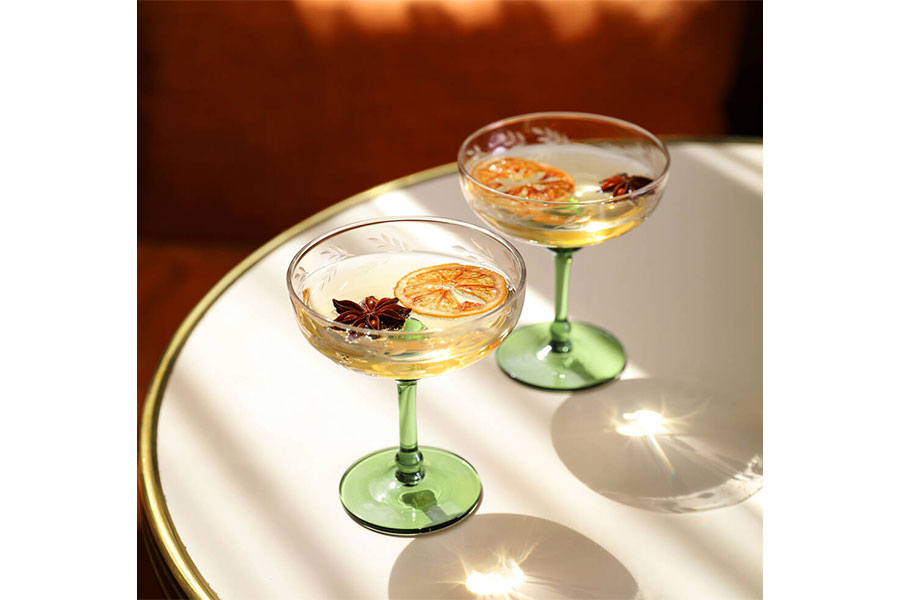 Host an at-home date night
If the way to your heart is through delicious home cooking and tasty treats, then look no further. Host an at-home date night with your partner or family and friends to save money and spend more time in your beautifully decorated home this Valentine's Day. Giving the gift of a mouth-watering, thoughtfully prepared meal is guaranteed to help them feel appreciated and loved – there's some food for thought.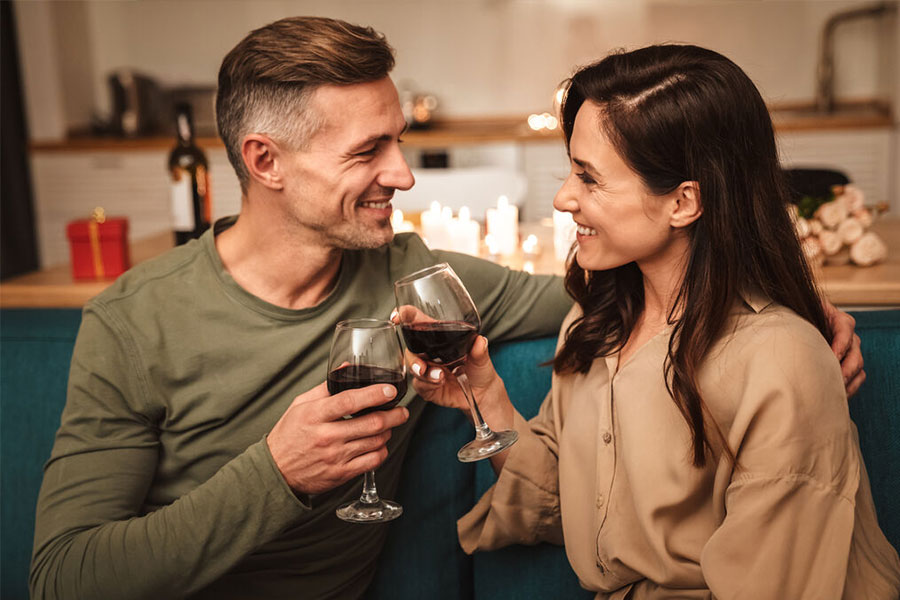 Silk pillowcase
Fancy combining healthy hair and skin with beautiful interiors when it comes to your Valentine's gifting? Look no further than a perfectly packaged silk pillowcase, like this one from murmur, to really wow your loved one, and help them indulge in a truly luxurious evening of self-care. Alongside the amazing benefits to hair and skin, silk pillowcases add that extra touch of luxury to create a peaceful bedroom space, making them the perfect gift this Valentine's.
Silk pillowcase, available to purchase at www.bymurmur.com.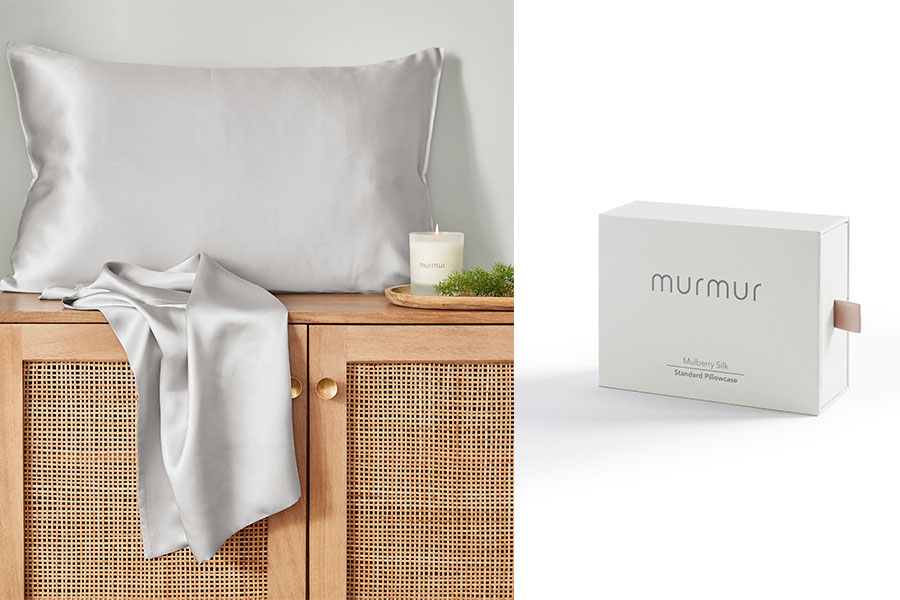 Kitchen heart combo
Imagine Christmas stocking fillers, but for Valentine's sent from Cupid; this adorable heart spoon and dish combo is a guaranteed match made in heaven and will make your loved one's day when it comes to thoughtful gifts. Not only will these sweet stocking fillers put a smile on your loved one's face, but they will also look amazing in their home, a perfect way to encourage Valentine's energy into their interiors.
Wooden spoon and heart dish, available from www.Dunelm.com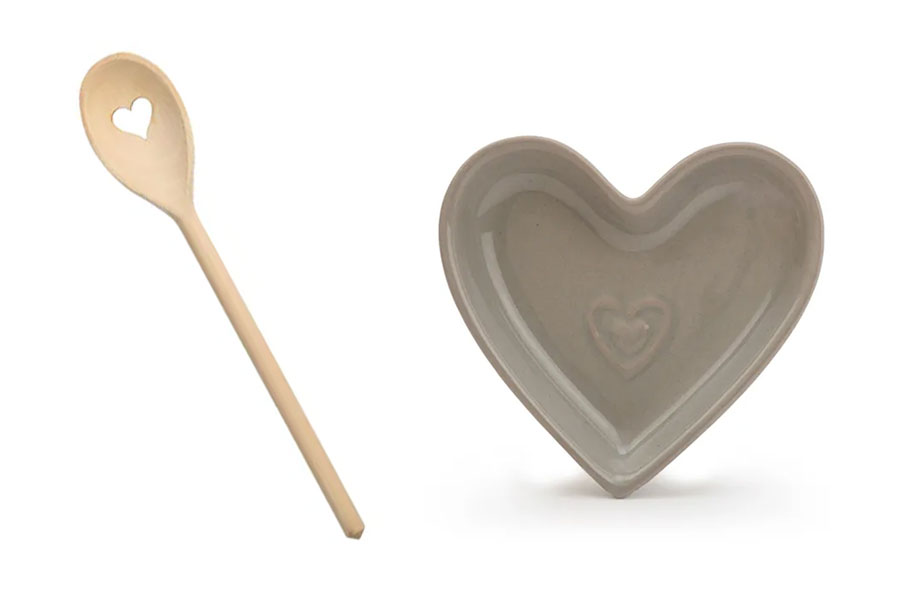 How do you plan to celebrate your loved ones who are interior obsessed this Valentine's Day? Let us know on social media @KeepmoatHomes for the chance to be included in a future blog!