Interior design
25/03/2022
Tips on designing a bedroom for your new arrival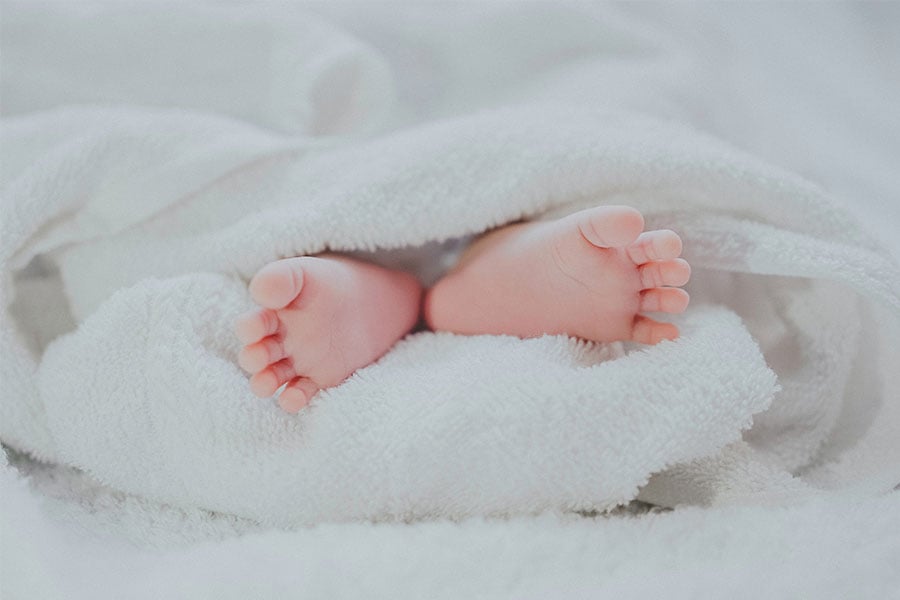 If you're becoming a new parent, or know someone who is, one of the nicest things to prepare for the new arrival is to sort out their brand new, freshly decorated room.
To help ease the stress of creating your nursery, we've shared some of the top trends and must-do's when designing a bedroom for your little one.
Neutral Colours
Colours like white, beige and grey may seem boring, but they can add brightness and a sense of calm to your baby's room. White is also a symbol of peace and can make a room feel bigger, while grey colours can bring warmth and sophistication. These colours are also gender neutral so can work for any baby and aren't age restricted, meaning potentially saving on redecorating years down the line.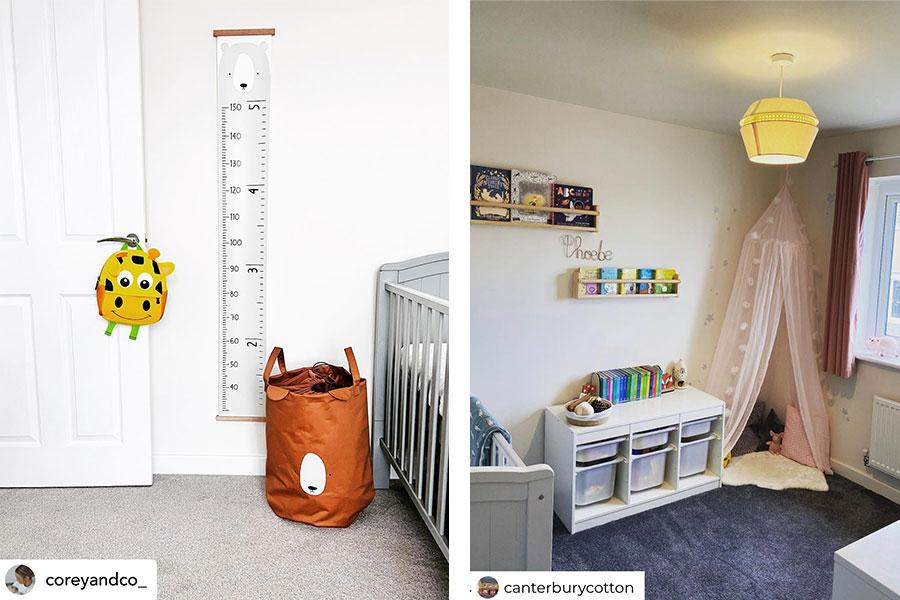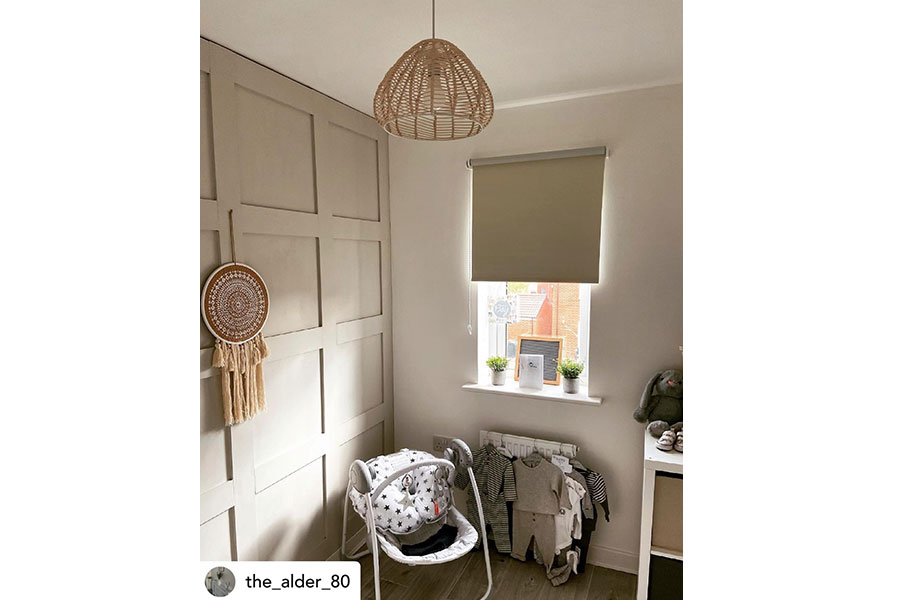 When using white, avoid harsh bright whites that could resemble a hospital, and go for softer, creamier shades for a tranquil sanctuary that will soothe both you and your newborn.
Plants
Having plants in any room will help improve air quality and oxygen levels, as well as reduce stress, which will be ideal for late nights spent in your nursery.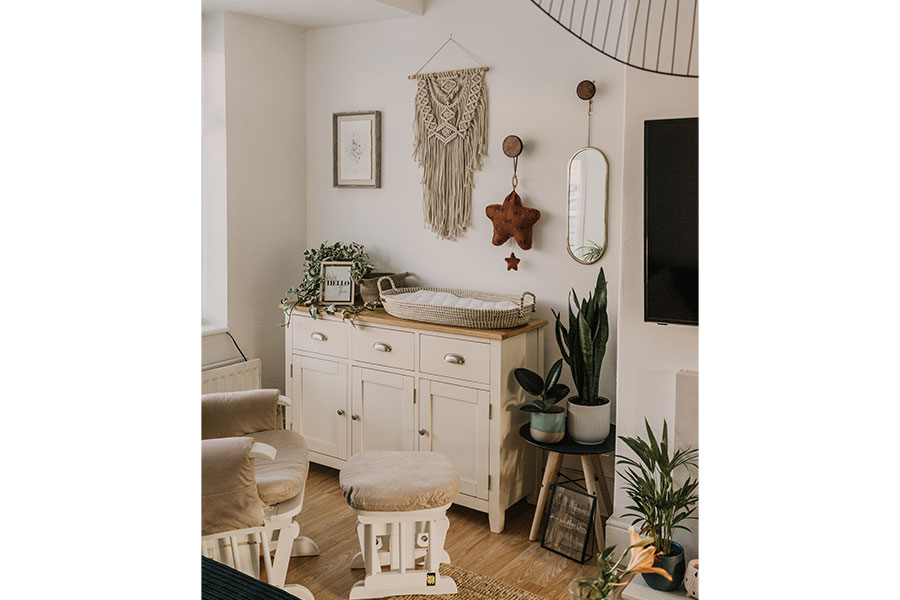 Make sure you choose non-toxic and non-spiky plants such as the cast iron plant, a parlor palm or a calathea medallion, just to be on the safe side for when your little one starts crawling around.
Wooden Furniture
Rattan cots and chairs make a great choice for a nursery because the natural materials are both better for the baby and pleasing to the eye. The wooden weaves will compliment any colour scheme and create a grounding earthy vibe for the room. Wood and earthy tones can also warm up the space and will give your baby's eyes a rest from lots of stimulating colours, helping them drift off to sleep.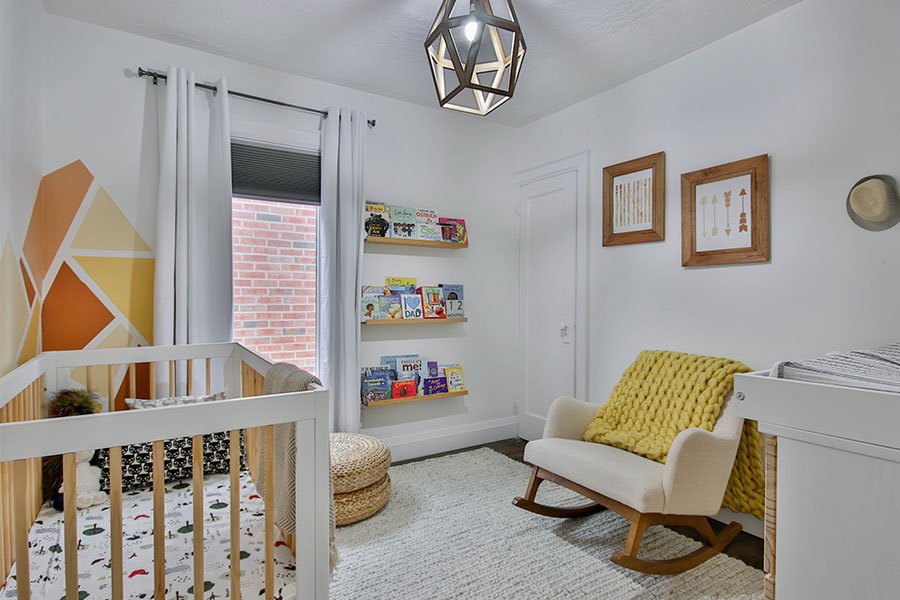 Wood is also a great option for flooring, as carpets will pick up stains and be much harder to clean.
Animals
There's nothing more playful for your little one than animals! Adding animal decorations, wallpaper, wall-hangings or soft furnishings will give your newborn's bedroom character and personality. These will also be interesting to look at for both you and the little one and brings a range of different colours into the room without going too wild on the interiors. If you want to make a big statement, opt for an animal patterned wallpaper, of which there are endless options.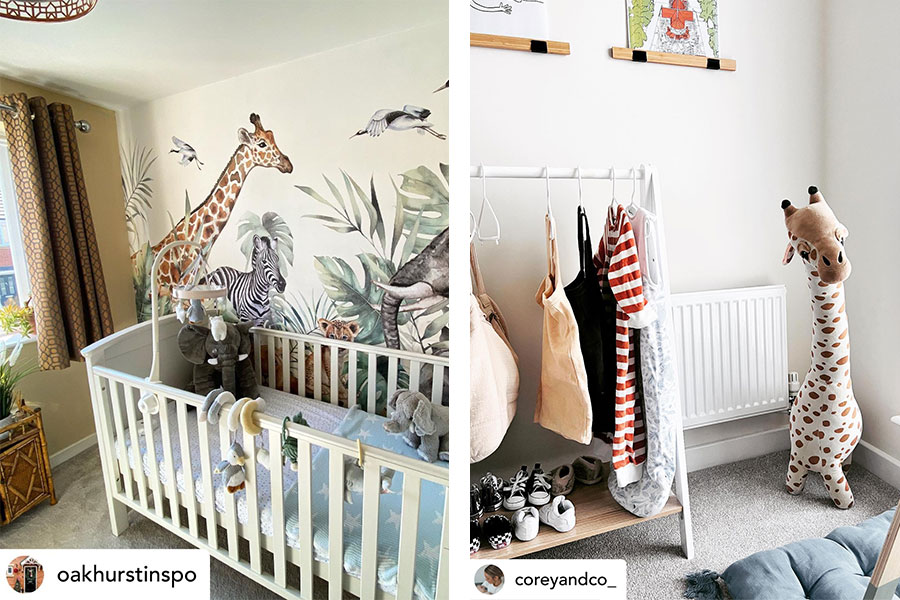 You can incorporate animals into any part of your nursery, whether you want a busy jungle theme or a minimalist style, you can be as subtle as you like. Search sites like eBay and Etsy for animal drawings or posters, which can be framed and added to the walls to make interchangeable décor.
Get creative
Do some painting of your own on the walls and get creative. Painting things like rainbows, stars, or flowers will make a fantastic feature wall. If you buy the small tester pots, you can get an array of different colours without breaking the bank, and they will be useful if you want to paint specific patterns or have a whole theme running through the room.
Make sure you have a stencil or map out in pencil anything big or intricate you want to paint to avoid the added stress of any disasters.
If you're currently creating a nursery, we want to see how you've designed and styled the room. Show us on Instagram by tagging @KeepmoatHomes in your posts and using the hashtag #KeepmoatHomes.