Things people forget to do when moving into their new home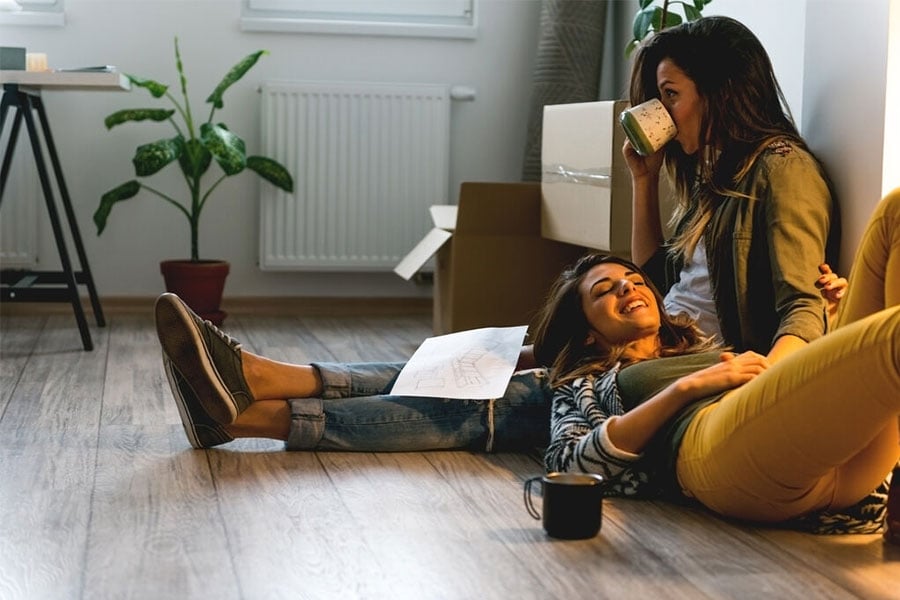 Moving into a new home is often considered to be one of the most stressful experiences you can go through, so it's important to be prepared for all eventualities.
If you're looking to organise yourself and your family in preparation for moving house, then have a read through our blog for advice on everything you might have forgotten to include in your plan, from start to finish.
First things first
It's a good idea to make yourself a 'moving calendar' to help you schedule everything you need to sort for your new home. You can then add in all the important dates and schedule in any key events so all your plans can run as smoothly as possible. When planning your moving calendar, consider the most important events, such as:
The day you'll be moving in
Any time you might need to book off work
When to take your meter readings
Coordinating with loved ones who might be free to look after any pets or children during the move
When you will be activating broadband in your new home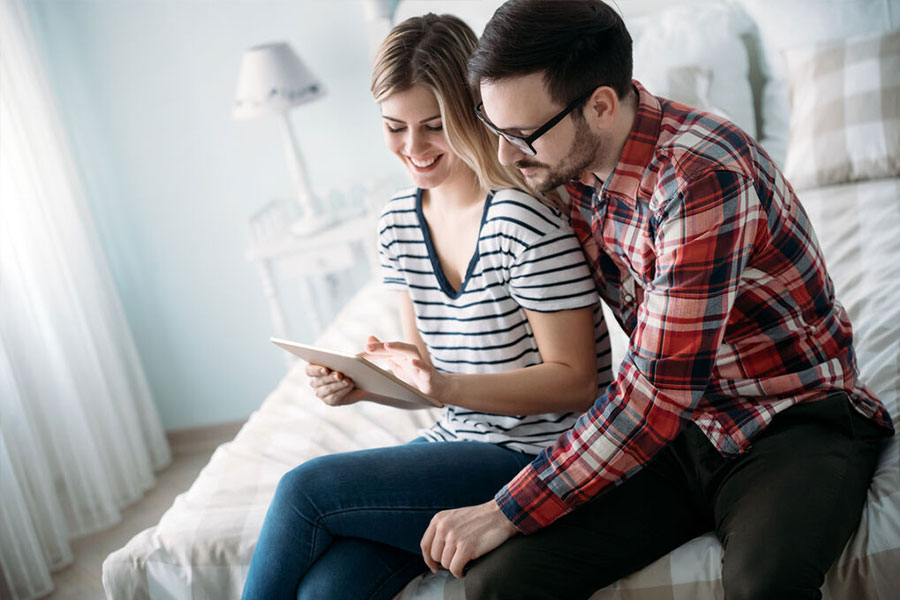 Packing up your troubles
Packing for a big move can be one of the most daunting tasks for any homeowner, but there's plenty of methods to lighten the load - literally in some cases.
In the weeks before you move, start tackling the storage spaces in your new home, such as the attic, basement or spare rooms, and throw away any bits of rubbish or items you no longer need. Organise things into piles that can be donated or take a load to the skip for disposal. Anything remaining that you wish to keep can then be sorted into boxes ready to take with you.
The key is to be thorough when organising your belongings, and not hang on to too many things. This will save you time and money when moving your belongings into your new home.
If you come across any old furniture, it may be a good idea to try repurposing or upcycling to save yourself some money for your new place. For example, reupholstering old dining room chairs with a new fabric to match your future decor.
For the big day, pack the essential items, such as phone chargers, important documents, devices and spare keys in separate, clearly marked boxes and keep them close by while you spend the first few days in your new home getting organised.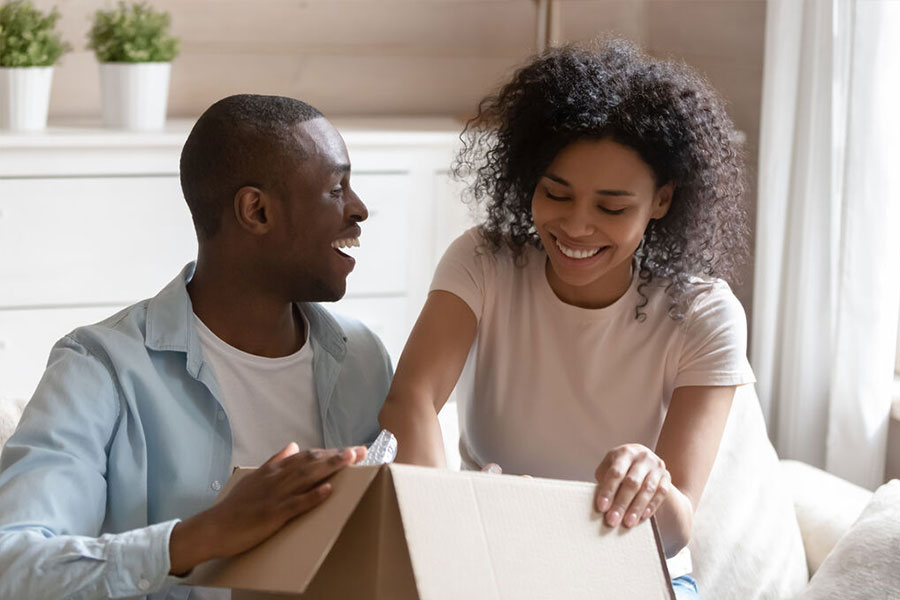 Appointments and Schedules
When deciding who to hire for your designated moving day, make sure to request and compare multiple moving quotes so you can find the best deal, and read through all the paperwork required carefully so you can compare this too. Once you have found your moving company, don't forget you might need to arrange a parking space for the removal van and inform your neighbours of which days you plan to move and for how long you might need the extra parking space.
If you're looking to spend a little less, ask loved ones if they can lend a hand moving your things (even better if you know someone who owns a van). Even if you still need a removal van to move heavier items, having a helping hand will still save you money as it means you will require less trips back and forth between homes.
Our tip: Make sure to book a couple of days off work around your moving-in-date to give you extra time to unpack and settle into your new home.

It's all in the details
You may forget some of the smaller details when moving, such as transferring your medical records to a new dentist, doctor's surgery or pharmacist and updating your home details with all the necessary places. Make a list of everywhere you receive post from, so you can redirect all your mail to your new address. Then ring up any important places such as schools, hospitals or workplaces to make sure they make note of your change of address.
Our tip: Always make sure to leave a forwarding address just in case any of your post gets misdirected!
Making a Plan B
No matter how much you plan, when moving house, not everything will go exactly how you hope. Try to have a Plan B for when things go a little pear-shaped.
If you're having a pet stay with someone, have a backup person for them to stay with in case your first choice can't look after them when the time comes.
But most importantly make sure to take time to enjoy your new home, and all the new experiences that come with it.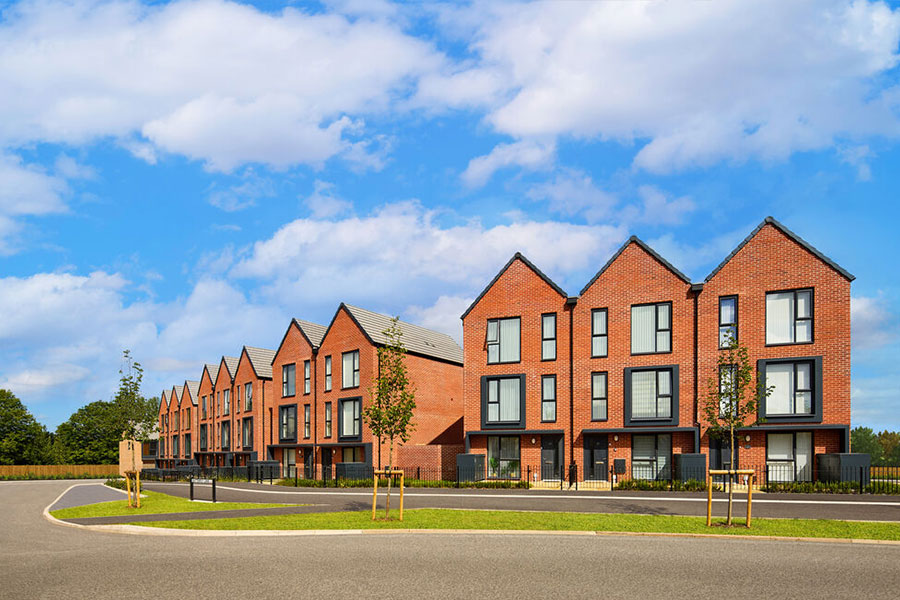 If you're looking for your dream home to move into, take a look at our range of high-quality new build homes available to move into now here.