Interior design
23/11/2023
The Best Christmas Interior Trends for 2023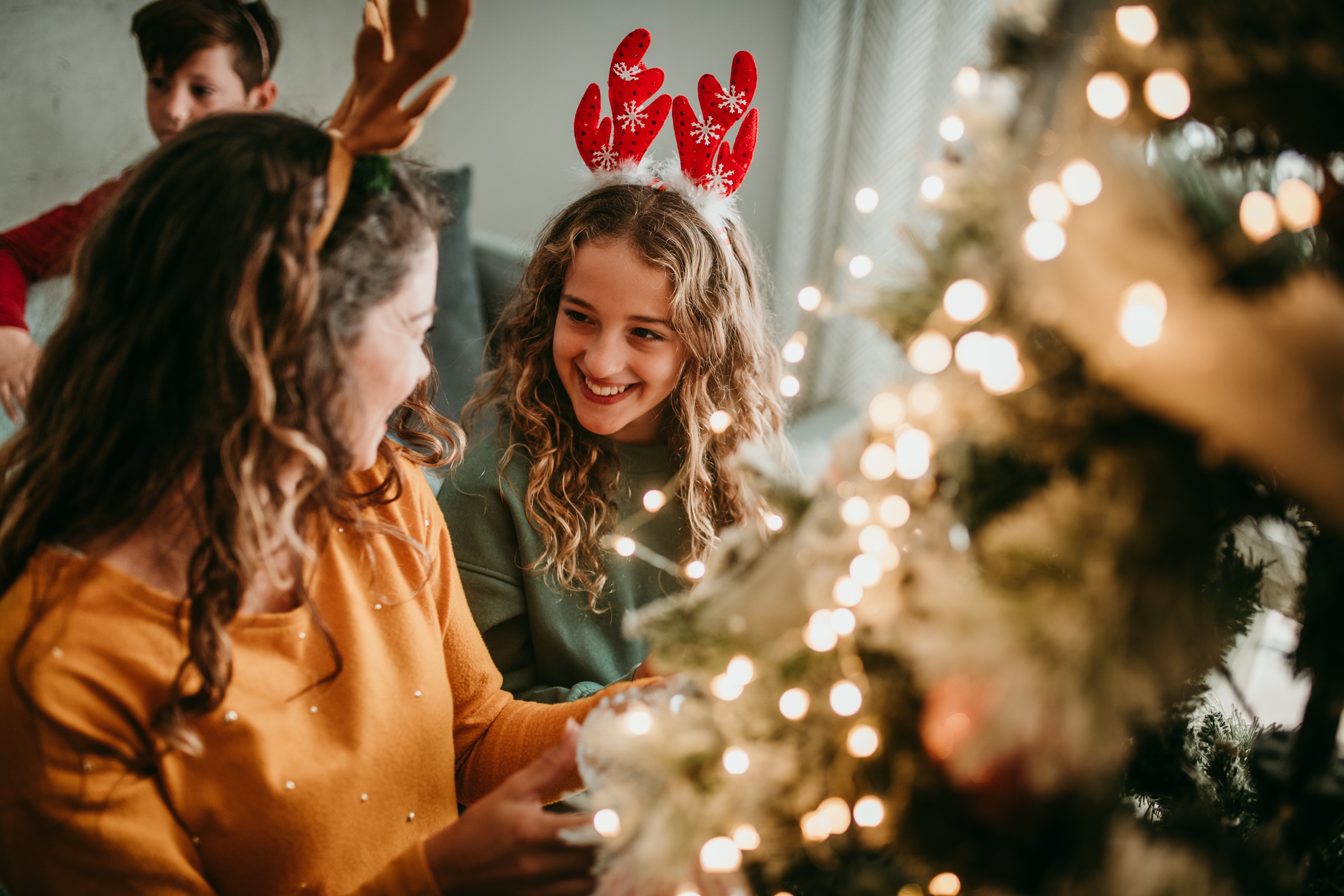 Christmas is a time to celebrate, to create memories, and to express your personal style. Whether you prefer a traditional, modern, or eclectic decor, there are plenty of ways to make your home festive and cozy for the holidays. Here are our top five Christmas interior trends for 2023.
Natural and Sustainable

This trend is all about using natural and eco-friendly materials, such as wood, paper, cotton, and wool, to create a cozy and rustic decor. The colour scheme is mainly green, brown, and white, with some pops of red or gold. The ornaments are inspired by nature, such as pinecones, berries, leaves, and stars. This trend is perfect for those who want to celebrate Christmas in a more environmentally conscious way.
Country Cottage

For those who enjoy a more classic and nostalgic decor, Country Cottage is the perfect choice. This trend evokes the charm and warmth of a country cottage, with a rich colour scheme of red, green, and gold. The materials are cozy and textured, such as wool, velvet, plaid, and tartan. The ornaments are whimsical and festive, featuring owls, foxes, mushrooms, berries, and holly. This trend celebrates the magic and wonder of Christmas, with a touch of vintage flair.

Rainbow Time Capsule

If you are looking for something more fun and colourful, then Rainbow Time Capsule is the trend for you. This trend embraces the bright and bold tones of the rainbow, with a retro vibe. The materials are shiny and playful, such as balloon-style baubles, glittery tinsel, satin ribbons, and neon lights. The ornaments are quirky and eclectic, featuring disco balls, cassette tapes, robots, and unicorns. This trend reflects the joy and optimism of the season, with a nod to the past.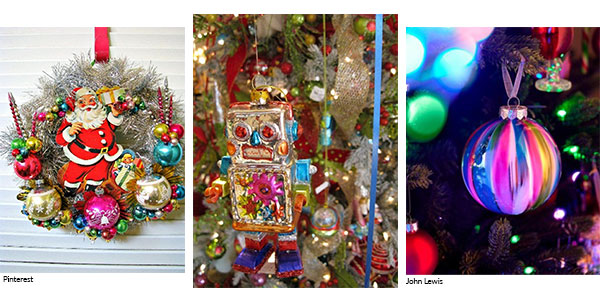 Regal Renaissance

For those who appreciate a more sophisticated and luxurious decor, Regal Renaissance is the ideal option. This trend is inspired by the elegance and opulence of the Renaissance era, with a modern twist. The colour palette is refined and glamorous, featuring navy blue and gold. The materials are rich and sumptuous, such as velvet, silk, brocade, and metallics. The ornaments are ornate and exquisite, featuring crowns, jewels, feathers, and pearls. This trend creates a stunning and stylish ambiance that makes you feel like royalty.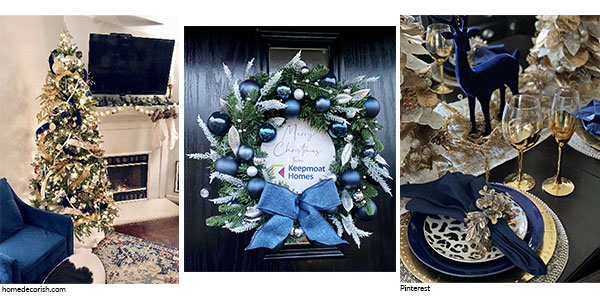 Glam and Sparkle

This trend is all about adding some glamour and sparkle to your home, with a lot of glitter, sequins, and metallics. The colour scheme is mostly silver, gold, and rose gold, with some hints of pink or purple. The ornaments are elegant and luxurious, such as feathers, pearls, crystals, and candles. This trend is ideal for those who want to create a stunning and sophisticated ambiance.

Remember that there is no right or wrong way to decorate your home for the holidays, just follow your heart and have fun. We'd love to see your Christmas wonderlands, share your photos with us by tagging @KeepmoatHomes along with the hashtag #Keepmoat on social media.
Happy decorating!