The benefits of baking – including a couple of delicious recipes to try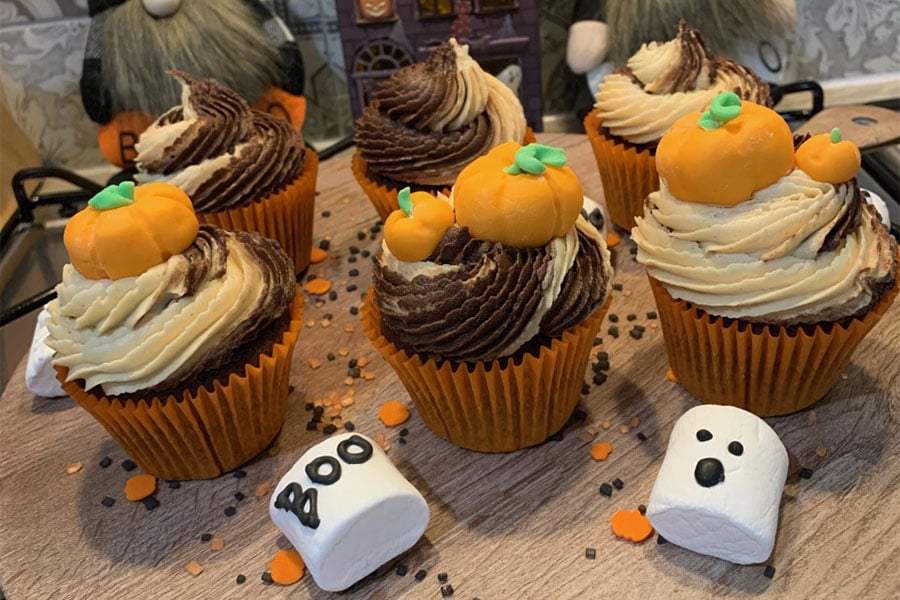 Most of the nation loves to sit down with a cup of tea and sweet treat to watch the Great British Bake Off, and since it's National Baking Week now's the time to give it a go yourself.
Baking can benefit you in many ways, from getting creative, taking your mind off work, to reducing stress and helping you relax. It can be a great way to unwind after a long week at work, to break away from the screen and have some fun getting messy with pastry and kneading dough. Not only that, it will put a smile on everyone's face when they tuck into your delicious creations.
To inspire you to get out your rolling pin and try out some new recipes, some of our customers have shared their favourite creations for you to try.
If you're a cookie lover, our customer Danielle Rooke has the most mouth-watering Kinder cookie recipe...
"If you're more of a baker than a chef like me, this week is the week to try out a new baking recipe - or crack open your old faithful recipe book and dust off your apron. If you missed the Great British Bake Off this year, I have some of my own inspiration for you. Here's my favourite ever Kinder Bueno Cookie recipe – super easy, super tasty and always a hit!"
YOU WILL NEED
125g unsalted butter
100g light brown sugar
75g white granulated sugar
1 large egg
1 tsp vanilla
300g plain flour
1 & ½ tsp baking powder
½ tsp bicarbonate of soda
Kinder Maxi bars (I used 8 minis)
Kinder Bueno bars (I used a pack of 4 bars)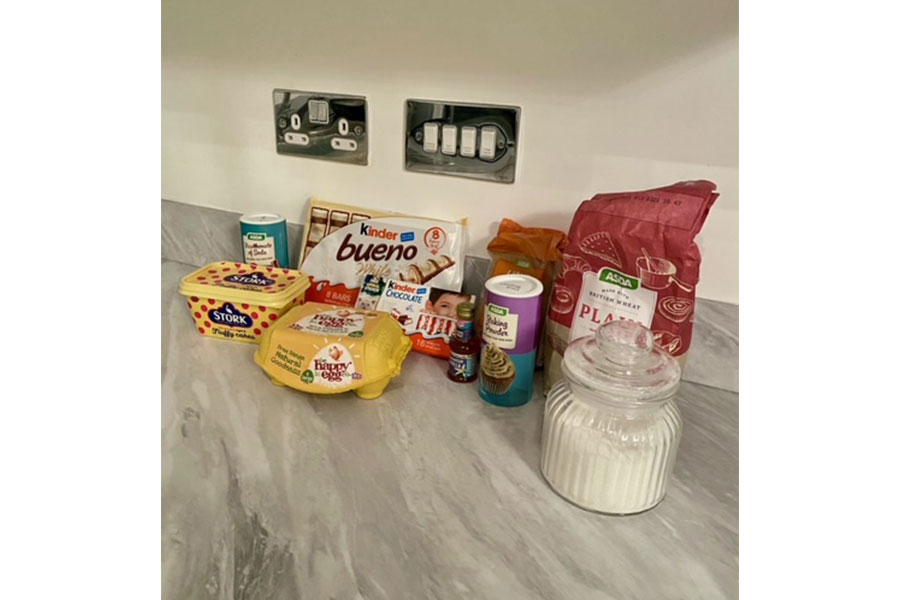 1. Grab a mixing bowl and beat together the butter and both sugars until soft and creamy. Next, add in the egg and vanilla extract and beat again before finally adding in the baking powder, bicarbonate of soda and flour, mixing everything together to form a cookie dough.
2. Chop up your Kinder Maxi bars (or chocolate of choice) and add them to the mix ensuring they are well distributed throughout the cookie dough by stirring them through. Anything chocolatey and chunky works super-well for this as it will give you lovely, melted chocolate throughout your cookies!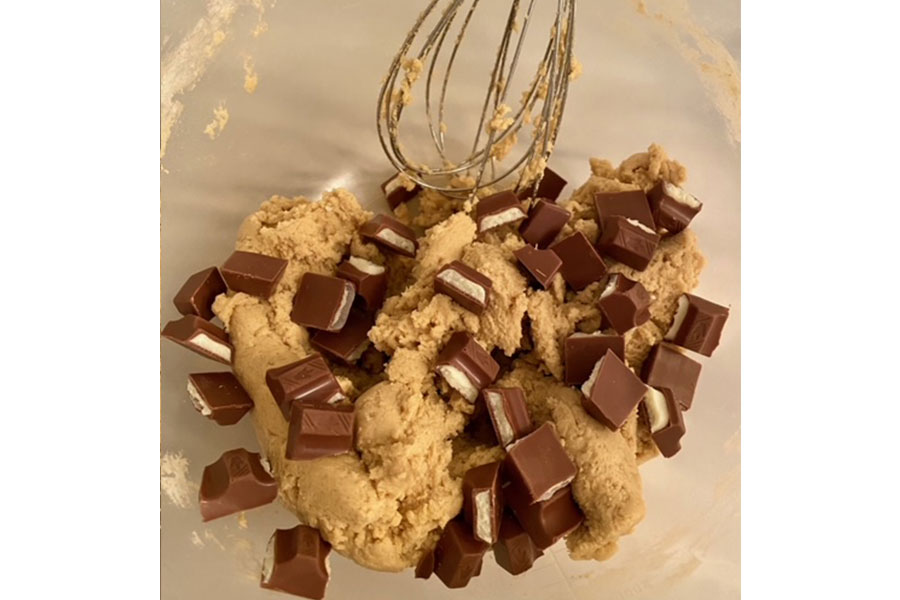 3. Now, what's baking without getting your hands dirty?! Take a small handful of cookie dough and roll into a ball (make sure you have Kinder pieces in your cookie dough ball!) and pop into an airtight container. Keep going until you have a container full of cookie dough balls and pop into the freezer for 30 minutes. Use this time to pre-heat your oven to 180 degrees fan or 200 degrees regular.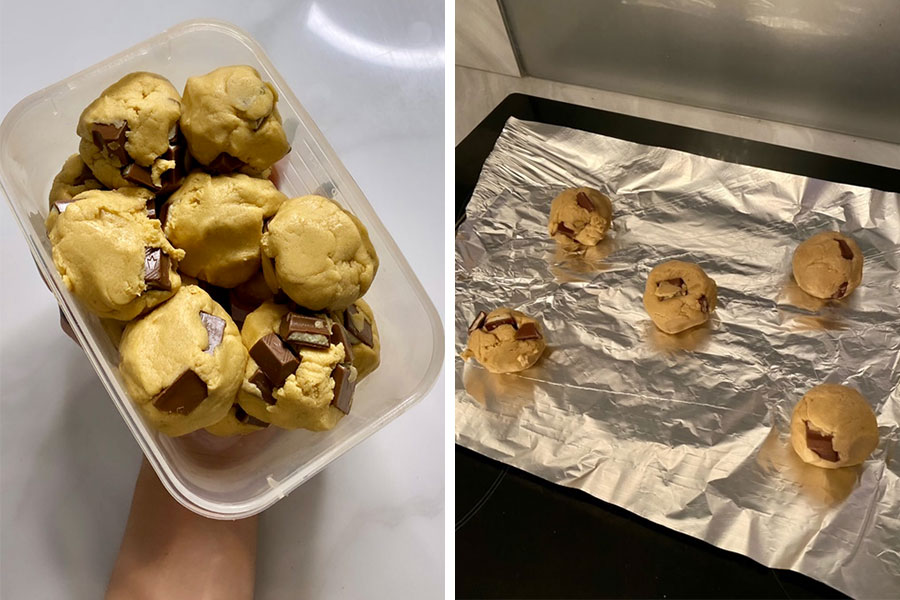 4. After 30 minutes, take out your cookie dough balls and pop them onto a lined baking tray (I put 4 or 5 cookies on each tray so they have room to bake). Bake them in the oven for 12 minutes before taking them out and topping them with your Kinder Buenos! I use half of each Kinder stick for each cookie and push it in so that it can melt into the dough (the cookies will still continue to bake slightly as they cool so don't worry if they're not golden brown straight from the oven)!
5. I normally leave them cooling for around 20-30 minutes whilst they continue to bake and then I eat them whilst they're still warm! Although, they will keep in an airtight container for up to 5 days. You can recreate these cookies for the seasons too – try mini eggs at Easter! Enjoy!!
My top tips: switch out the kinder for your favourite chocolate and always try one whilst they're still warm!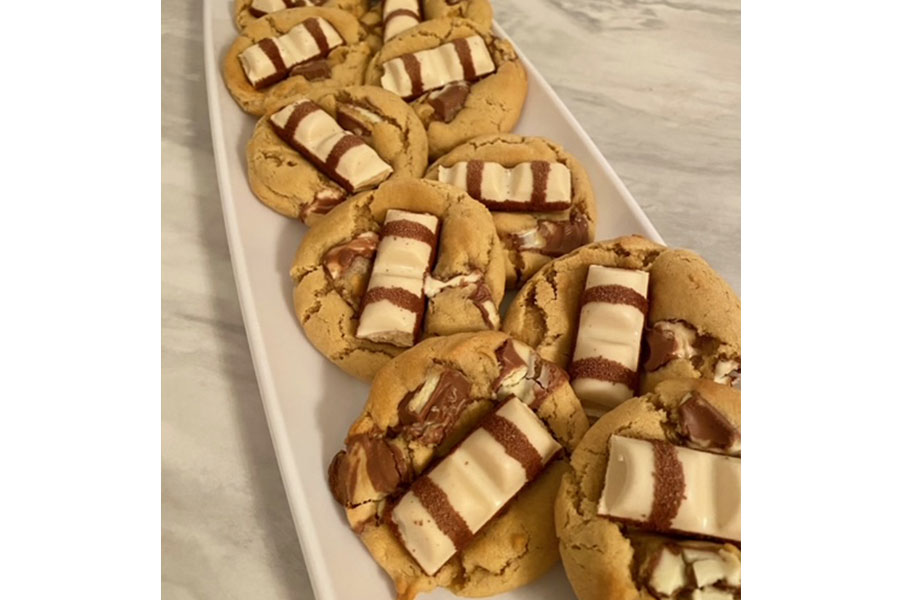 How about some delicious cupcake inspiration? Our customer Mariah Allan shares her favourite chocolate cupcake recipe, which she has added a Halloween twist to...
"This is not only perfect for cupcakes but works equally well for large cakes and celebration cakes, which I have done many of using this recipe. You can add any topping and it will taste amazing!"
YOU WILL NEED:
4 tbsp Water (boiling)
40g Cocoa powder
3 Free range large egg(s)
175g (softened) Margarine/baking spread
165g Golden Caster Sugar
115g Self-raising white flour
1 tsp Baking powder
1 tsp vanilla extract (Strengthens the chocolate taste)
Frosting:
250g unsalted butter
500g Icing sugar
1. Put the cocoa powder and boiling water into a bowl and mix, then mix in all the other ingredients.
2. Split the mixture in half and put into a baking tray filled with cupcake wrappers. Bake in a pre-heated oven at 200 degrees for around 12-15 minutes.
3. To make your Nutella frosting add 2 tablespoons of Nutella and 2 tablespoons of chocolate powder. If stiff, add a teaspoon of milk at a time to loosen the mixture.
4. To make your peanut butter frosting add 2 tablespoons of smooth peanut butter and mix till smooth. Add a teaspoon of milk if the mixture is stiff.
5. Add both to a piping bag and decorate the tops!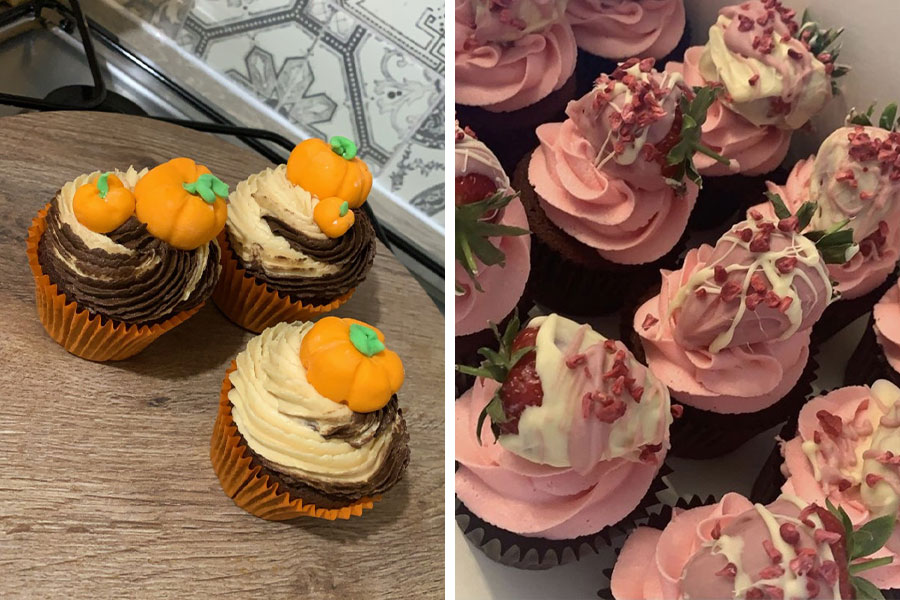 If you try out one of these delicious recipes, or have one of your own to share, tag @KeepmoatHomes in your posts, using the hashtag #KeepmoatHomes.