Sweet or Savoury? The Perfect Pancake According to our Customers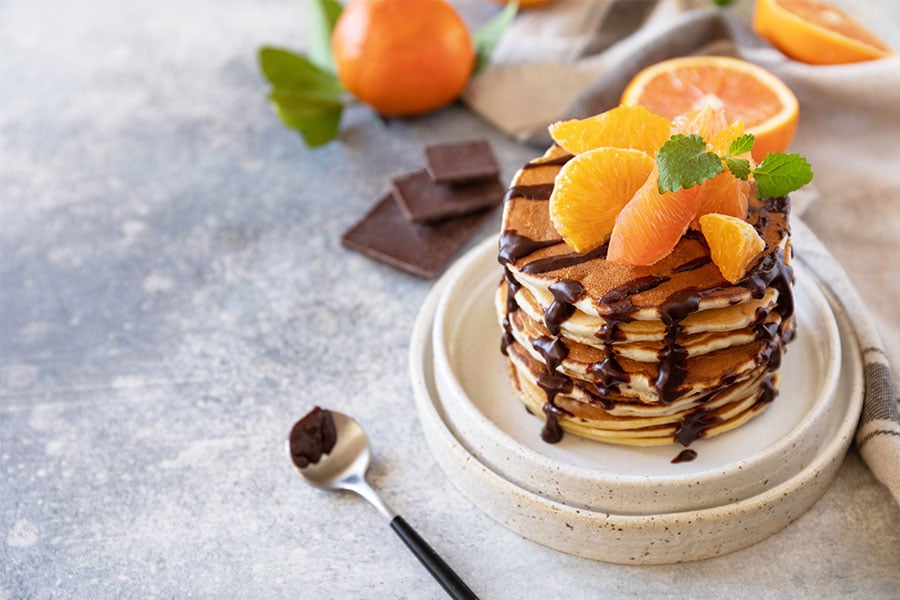 Pancake Day has crêped up on us one once again and to celebrate, many of us will be flipping, stacking and smothering our fluffy pancakes high in scrumptious toppings. One of the biggest debates of the day is whether to go sweet or savoury. Should you skip right to the dessert toppings or start off with a savoury dish first?
To find out, we asked our customers* what they'll be lavishing their pancakes with.
The Verdict:
A whopping 94% of our customers that we asked opted for the sweet variety and it's no surprise sugars, syrups, berries, and chocolate spreads were among the most popular toppings.
The nations favourite chocolate spread, Nutella, was the number one topping choice for our customers, closely followed by (or combined with) fresh fruit, such as strawberries and bananas.
Surprisingly, only 33% said they'd be going traditional with lemon and sugar, and 27% are choosing the classic golden syrup to create the ultimate goey sensation – and not to mention it's also the ideal ingredient to stick your pancakes together so you can stack them high.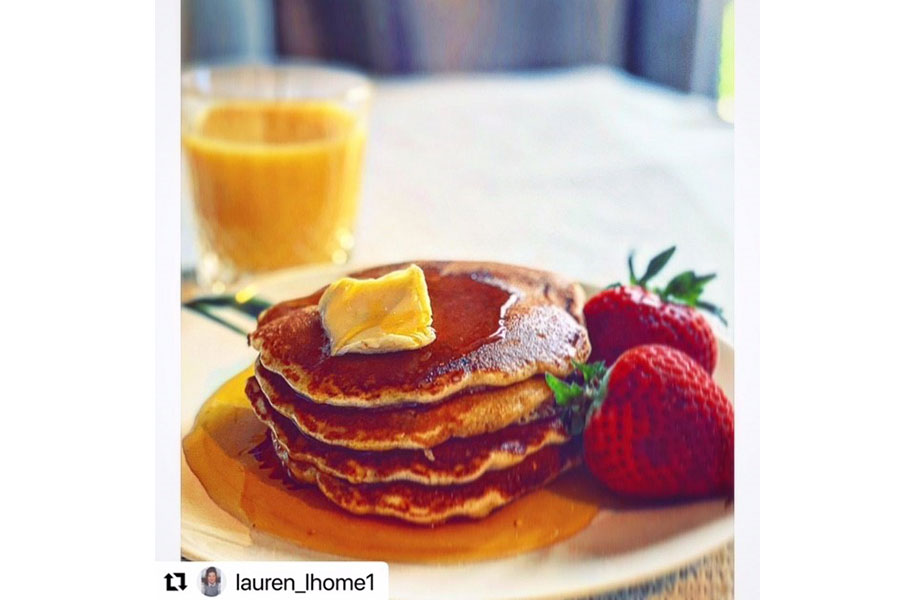 Shrove Tuesday is a whole day event, and whilst many of us will be devouring our pancakes in the evening, everyone has free reign to have these tasty treats all day long. @Keepmoatrivelin will be flipping their pancakes first thing in the morning and preparing a breakfast feast for the whole family topped with bacon, eggs and sausages.
Whilst there's no right or wrong way to enjoy your pancakes, one thing our customers did all agree on – is they flipping love pancakes!
If you're struggling to find the perfect recipe, our customer Danielle Rooke has shared three scrumptious (and perfected) recipes to suite everyone's tastes.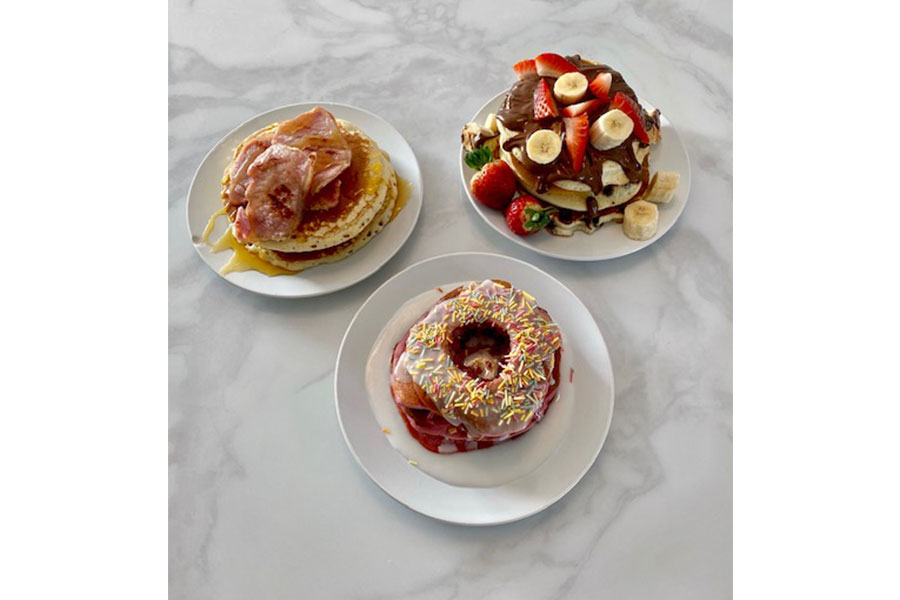 Ingredients
135g plain flour
1 tsp baking powder
2 tbsp caster sugar
1 large egg
130ml milk
Fry Light butter
Simply mix your dry ingredients into one bowl and mix your egg and milk into a separate bowl, before combining and whisking them together - and then get cooking! These measurements will make around 4/5 pancakes, depending on the size of your desired pancake.
Top tip: make sure your pan is on a high heat and flip your pancake after around 20 seconds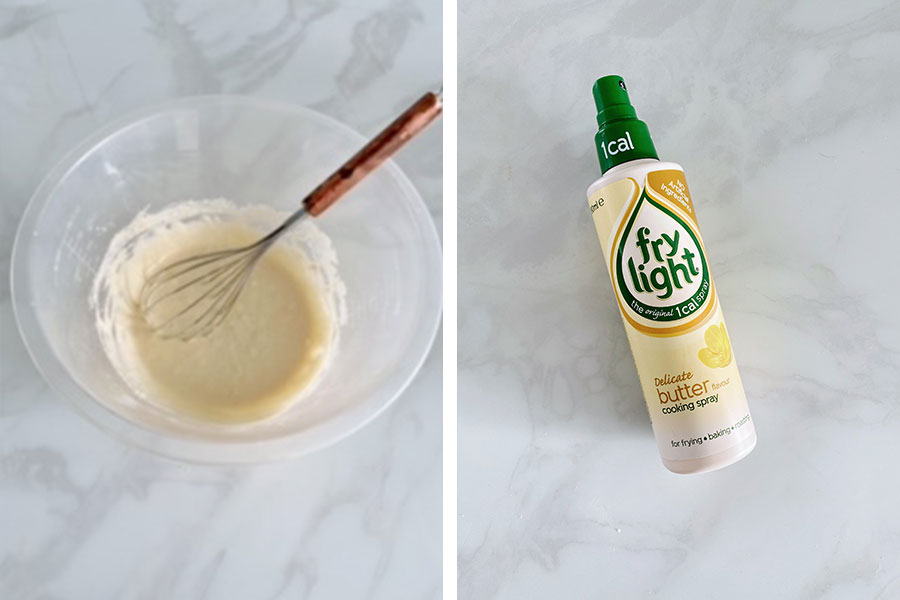 Bacon and Syrup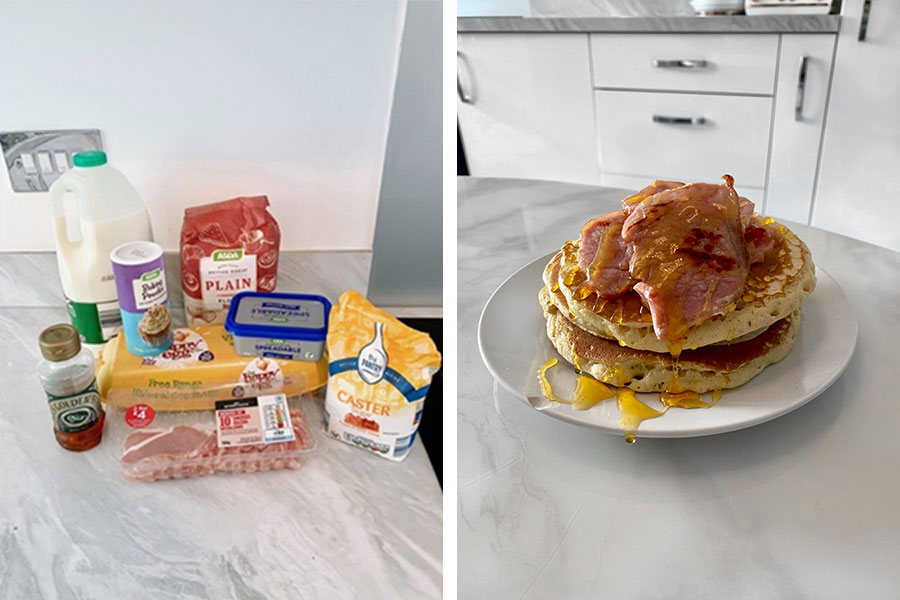 Ingredients
Pancake recipe as above
4 bacon medallions
Golden syrup to serve
For the savoury fans out there! Pancakes with bacon make the perfect breakfast treat, so if you're an early riser, this one's for you! I used smoked bacon medallions as I'm super fussy when it comes to bacon fat, so these are less wasteful for me, but you can use your favourite bacon.

I made the mixture using the ingredients and recipe above and piled up 3 fluffy pancakes, topped with 4 bacon medallions and a generous drizzle of golden syrup (try maple syrup too). These were super yummy!
Chocolate Chip with Nutella, Banana and Strawberries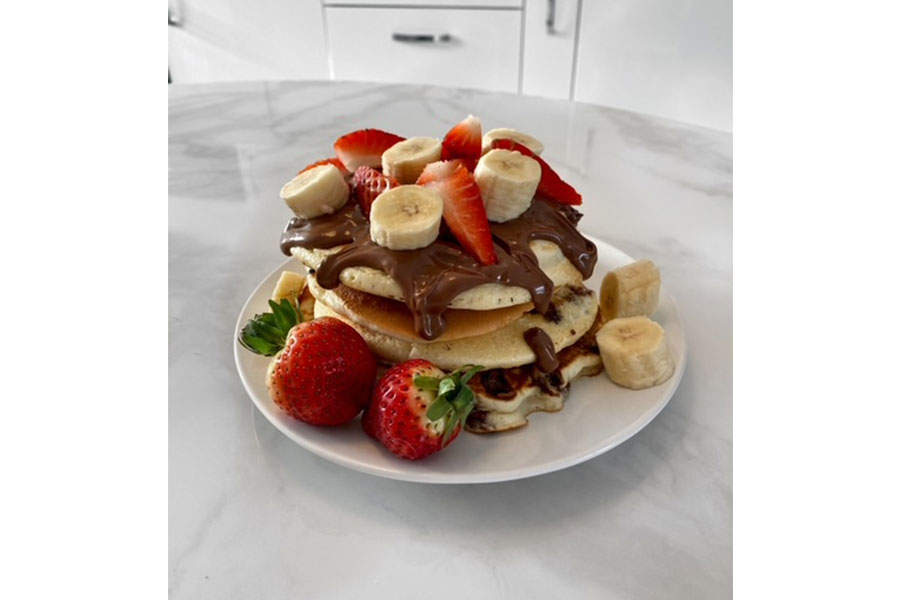 Ingredients
Pancake recipe as above
25g choc chips or choc chunks
Nutella
Sliced strawberries (handful)
1 banana
If you have a sweet tooth, you will love this one! Using the same method and pancake ingredients, add in around 25g choc chips or choc chunks and stir until evenly spread. Melt 2 tbsp Nutella for around 2 minutes in the microwave and add 1 sliced banana and a handful of sliced strawberries to garnish. If Nutella isn't for you, try melting your favourite chocolate bar or drizzle over some chocolate sauce! I piled up 4 pancakes for this one as it's my favourite.

Top tip: the bigger the chocolate chunks in your mixture, the more melted choc in your pancake! (You can never have too much chocolate, right?)
Donut Sprinkles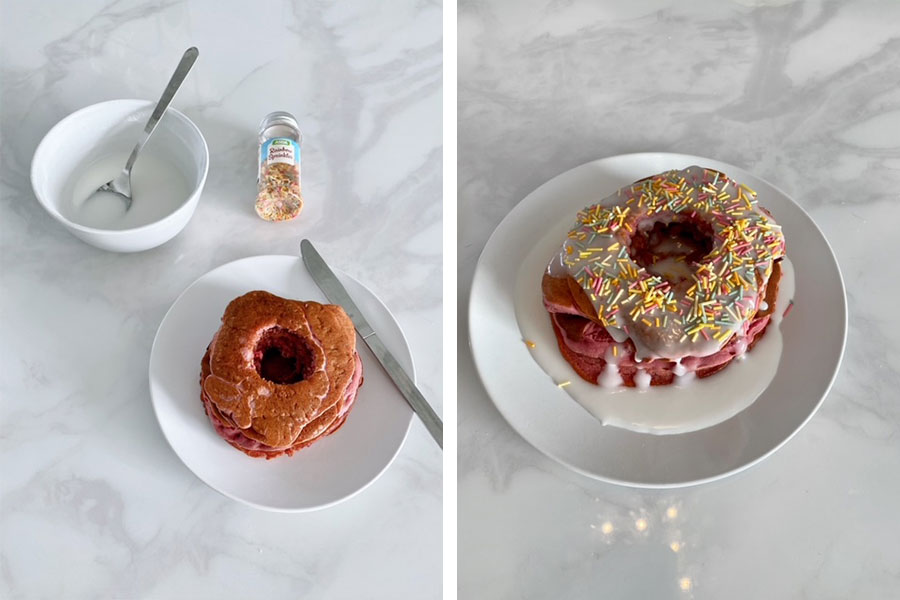 Ingredients
1 pancake mix or pancake recipe as above
150ml water
Icing sugar
Food colouring
Rainbow sprinkles
For the adventurous! For my final recipe, I tried something quite unique – and also used a premade pancake mixture you can find in supermarkets to see how they live up to my recipe.
I found this pink vanilla pancake mixture in Asda which looked delicious, and it inspired me to create a donut pancake dish! You simply add 150ml cold water to the mixture (it smelt incredible)! This one is super cheap and easy to use if you're short of time and want to whip up pancakes quickly.

For the pancake donuts, I simply cut out the middle of the pancakes with a knife and drizzled over some icing and sprinkles. For the icing, I used icing sugar and water mixed together (double the amount of icing sugar to water) – or just go with however thick you like it.
If you want to go that extra mile, you can even add a small amount of food colouring to the mixture (I used pink, obviously!) For this I'd advise using a toothpick rather than a spoon as a little goes a long way and too much colouring will ruin the texture of your pancakes.
Then it's time for the best part – eating your delicious creations!
I hope everyone has a lovely Pancake Day and enjoys getting creative with your designs! Why not get the kids involved and get pancake messy - it's totally worth it!
Let us know what toppings you've gone for to celebrate Pancake Day by tagging us in your delicious creations on our social channels and using #KeepmoatHomes – we'd love to see them!
* Focus group contained 15 participants