Simple and easy ways to fill your home with love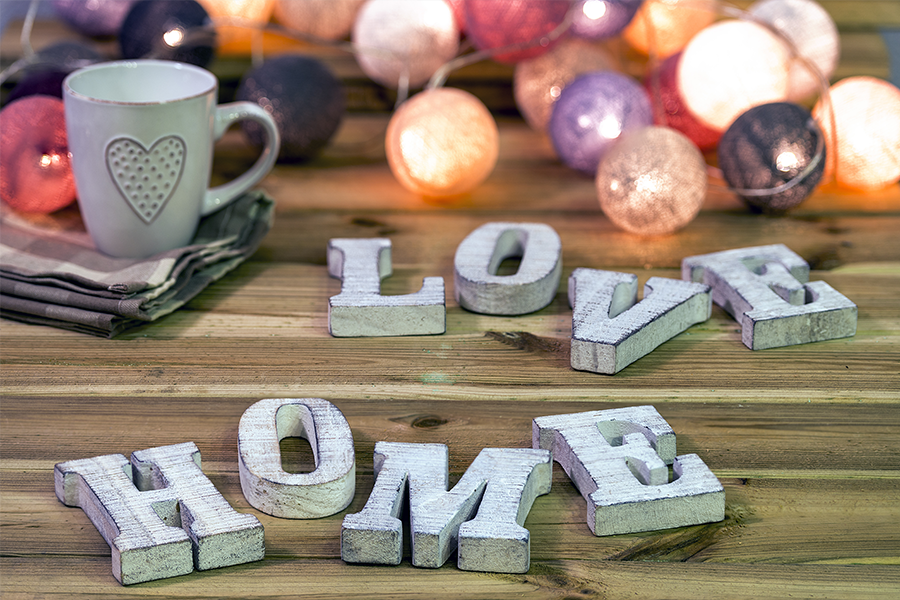 Whether it's Valentine's Day, an anniversary, or just a random Tuesday, making your home a romantic sanctuary can lighten up your mood and create a relaxing atmosphere, so you'll feel plenty of love whether you're in a relationship or not!
We wanted to share some of our favourite and most simple ways of filling your space with love and romance, for you to enjoy time at home even more:
Flowers
Bringing nature into your home has been proven to create fresh air along with many health benefits, and what better way to do this than with fresh flowers? The bright colours will not only lighten your room and elevate your mood, but having a beautiful bouquet will really make your home feel luxurious, and as though you have really treated yourself (or your partner).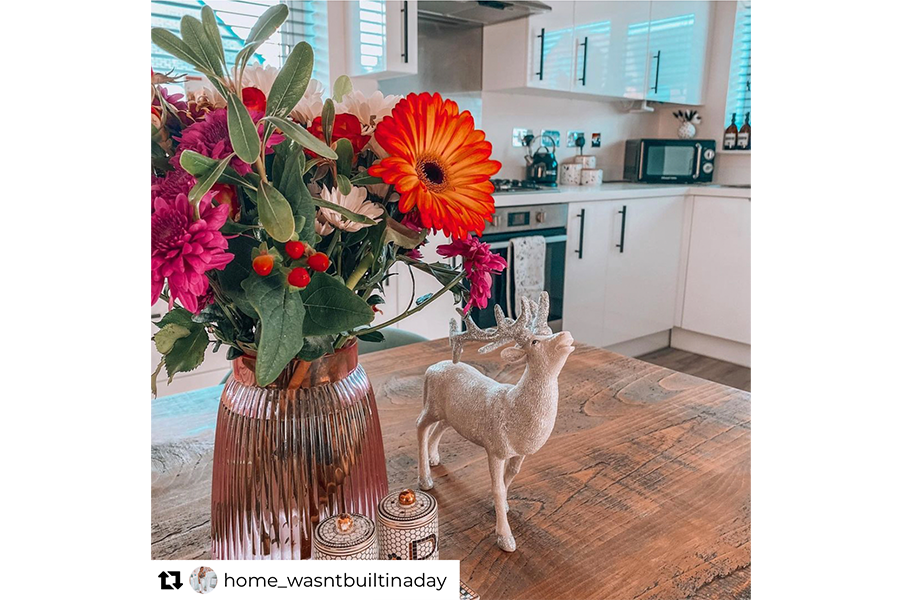 Candles
There's nothing more romantic than walking into a room and seeing the warm glow of a candle while a sweet and powerful scent hits you straight away. Having lit candles will not only create a cosy and intimate environment, especially if they are the only thing lighting the room, but will also help relieve any stress and soothe the mind.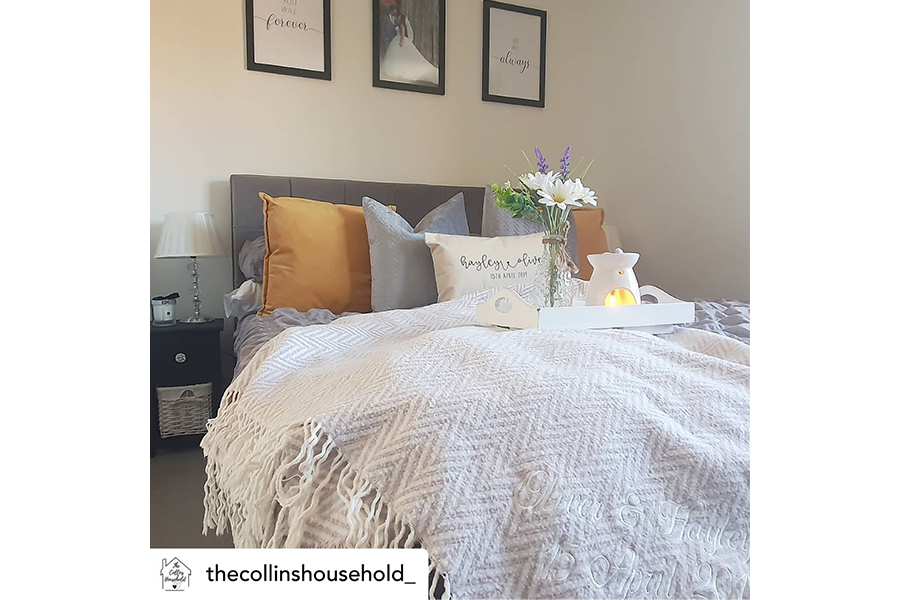 hoose scented candles for this, as certain scents can spark different moods and memories as well as provide calming and relaxing qualities. Eucalyptus for example can energise you and help improve focus, while lavender has been said to aid sleep. Also, if you're making a romantic meal for your partner, one sure way to make it as romantic as possible is to light some candles at the table and eat with the lights turned low.
Lighting
Candles aren't the only way to provide ambient lighting, you can also use fairy lights, low lamps and even neon lighting. Make sure the lighting you're using isn't bright white light, but more of a warm glow to make your home feel extra charming and snug. Having soft and low lighting can enhance intimacy and put you in a restful and relaxed state.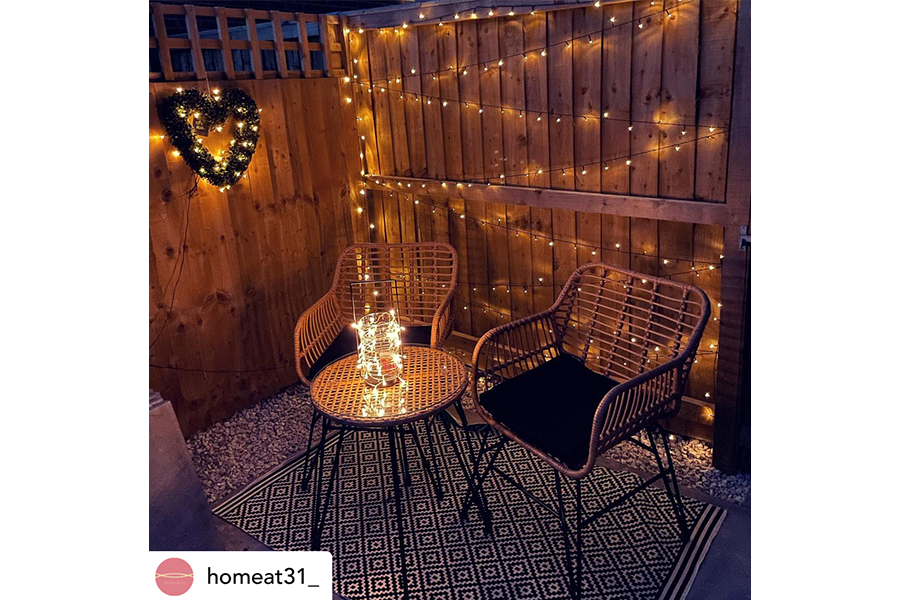 If you want to try something different, choose coloured lighting or neon signs which can flatter your features. Stick to warm colours like orange and yellow, and having pink or rose-tinted lighting will really add to the romantic feel and create even more warmth in your space.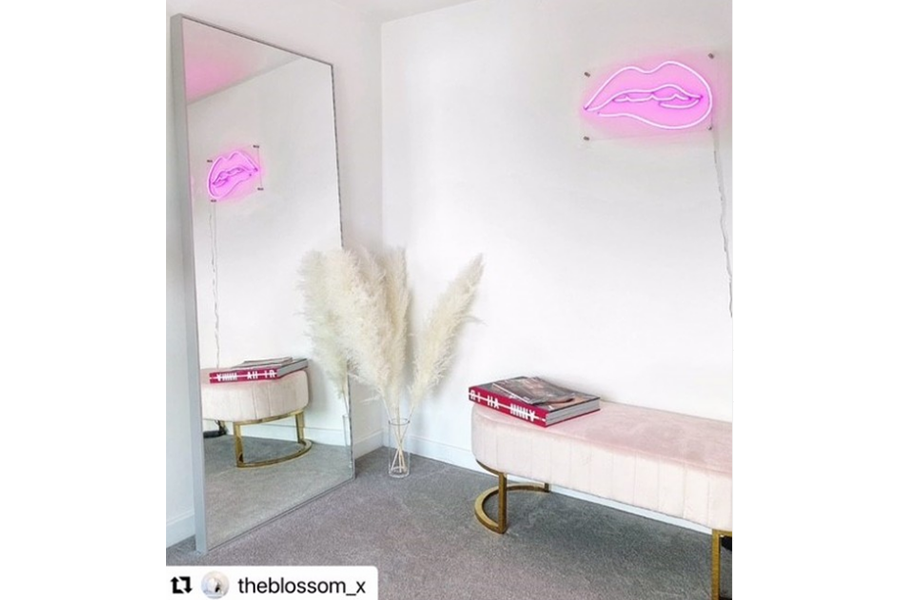 Baking
Cooking is one of the simplest acts of love and making sweet treats will not only spark joy in those who get to eat them, but it will also fill your home with gorgeous smells and make a lovely table centre piece. Anything that you put effort into will radiate love and romance, and your partner will appreciate you cooking their favourite foods and cakes more than any extravagant gift.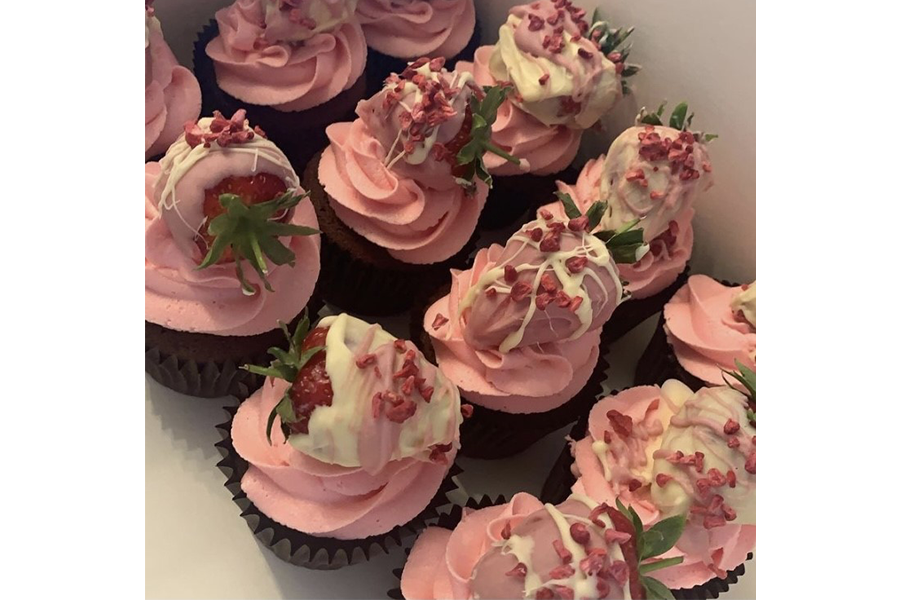 Try making these delicious chocolate cupcakes from our customer Mariah Allan. Here she has added fancy pink strawberry toppings which give off a classic Valentines vibe.
Run a bath
Running a bubble bath can give you an extremely romantic atmosphere, even if you're just by yourself. Add essential oils, bath salts and bubble bath for the ultimate luxury, as well as lighting candles for an array of aromas. Pamper your partner by running an extra special bath just for them, to really bring the passion into your home.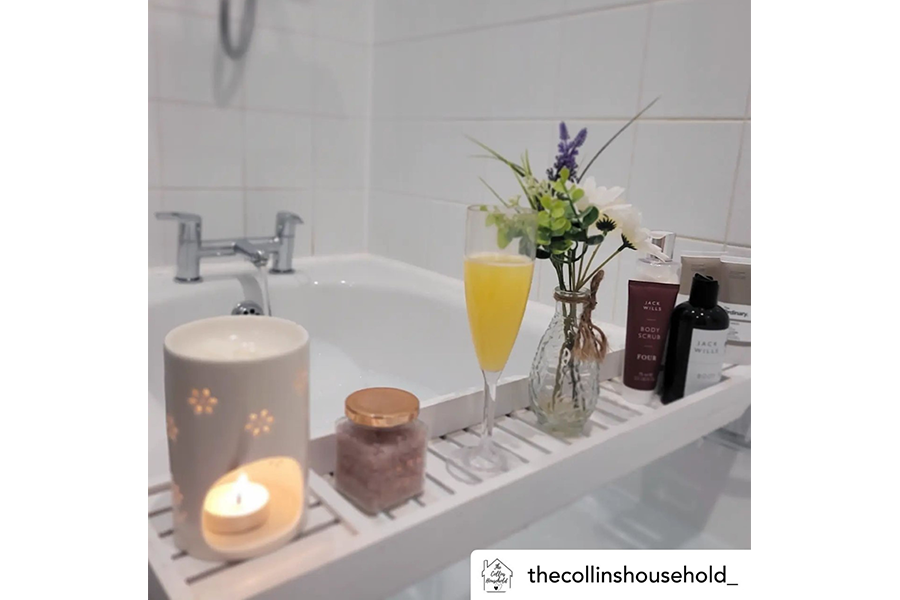 A bath caddy or tray is a must for an indulgent bath, so you can watch your favourite film or read a book whilst soaking in the tub. Why not add flowers for even more romance, or perhaps a glass of bubbly for an extra treat?
Photos
Framing all your pictures with friends, family, your partner, and even pets will fill your home with plenty of love. Photos can revive old memories and emotions that fill you with joy and happiness, so fill each room with images of your favourite people and places.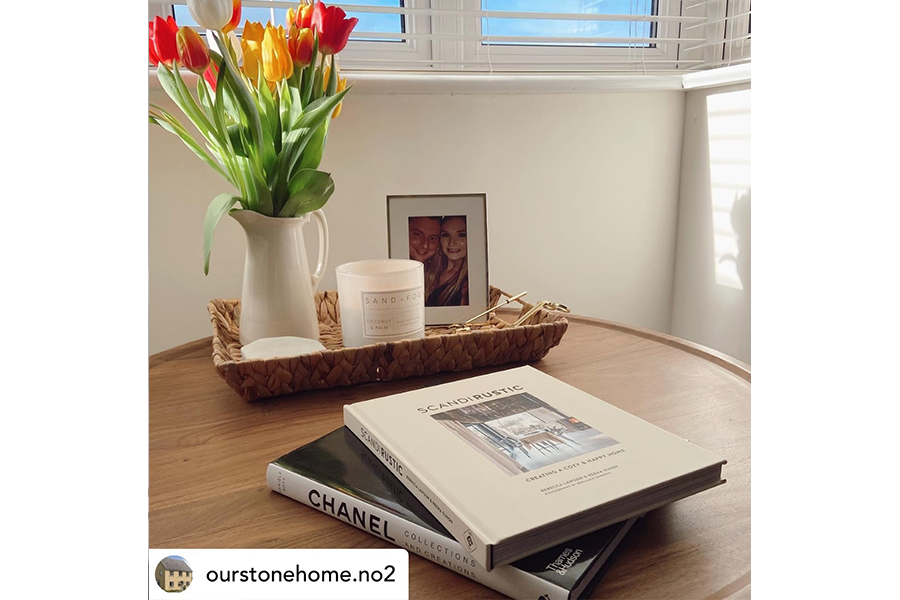 Make a drink
Just like baking, a simple act of making a someone's favourite drink can mean a lot and show you care. Do you know your partners favourite cocktail? Look up the recipe and go all out to impress them at home. Having fancy cocktails on display will also make your home feel more lavish and turn the evening into something special.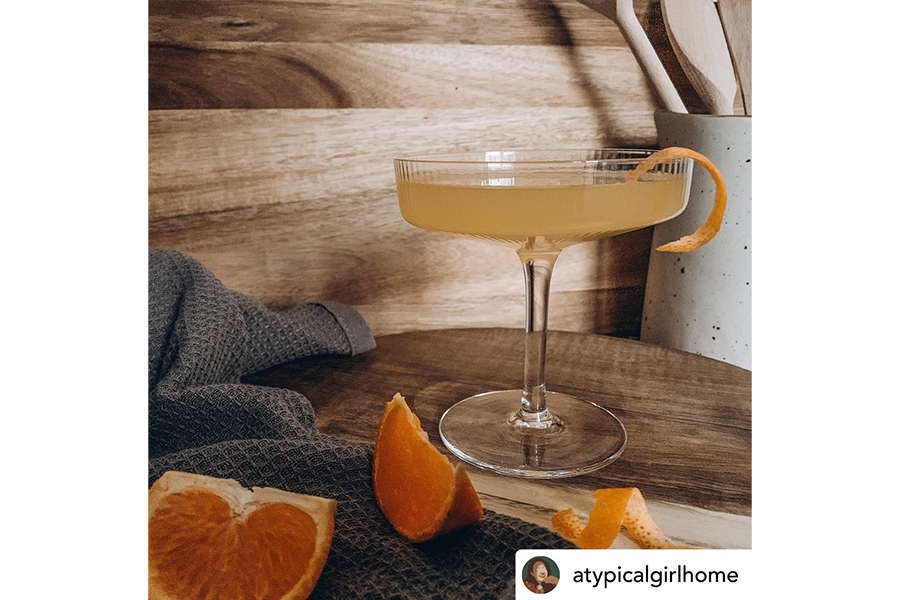 Alternatively, get up early to make your partner's favourite coffee in the morning, or spoil them with an indulgent hot chocolate with marshmallows and cream for a special evening treat.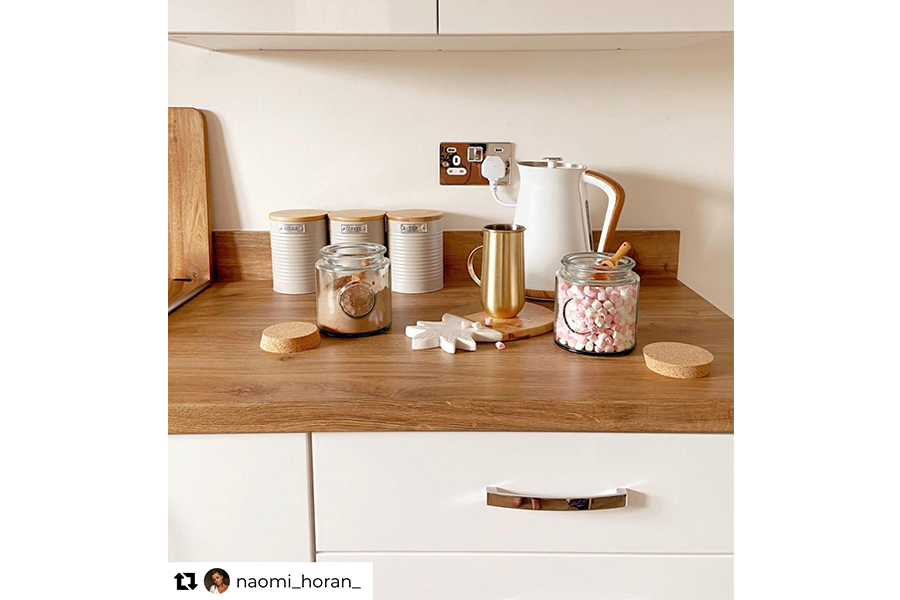 Have you made your home into a romantic haven? Show us your tips on Instagram by tagging @KeepmoatHomes in your posts and using the hashtag #KeepmoatHomes.