Setting up a home office in your garden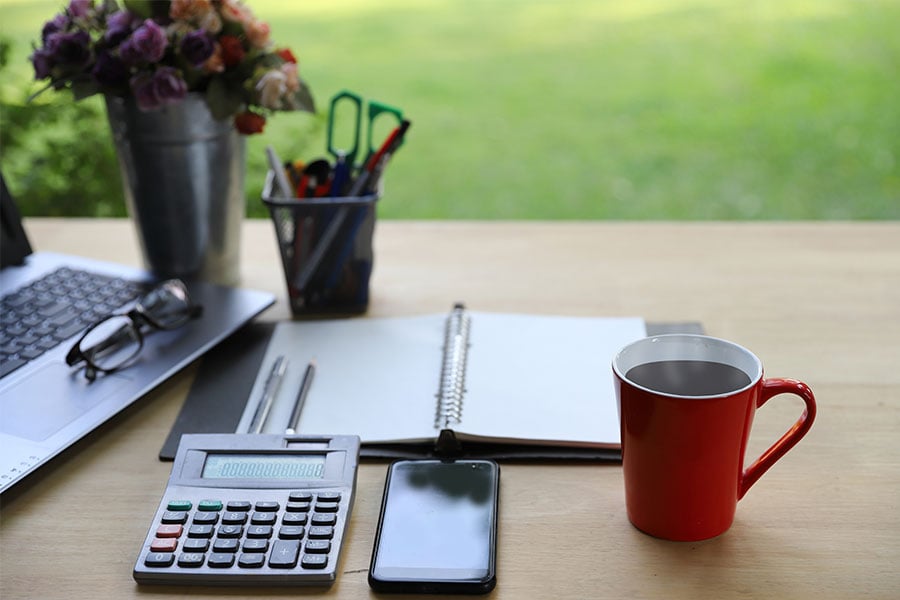 With summer firmly set in, a garden office is a pretty dreamy set up if you have the flexibility to continue working from home. For some, a garden office can provide the perfect space to get your head down, away from the distractions of home life, and can help to create a better work/life balance – even if your commute is only a couple of steps outside.
Whilst many of us can admit to trying to work outside when the weather is nice, it always seems difficult to create that perfect working station. Here we've shared a few tips to help you create a serene place to work in your garden.
The Essentials
First and foremost, you need to think about how you will access electricity to charge your laptop. Outdoor plug sockets can be easily installed in your garden, as long as you have a fence to secure them to. They are not only essential for a home office, but it can provide a whole host of other uses for your garden – powering the hot tub or outdoor heater as the evening starts to creep in to name a few - and are quite cheap to install.
Another aspect to consider is if your Wi-Fi will reach into your garden. If your Wi-Fi becomes intermittent and more sporadic, this can cause a whole host of added stress when you're trying to work, especially when joining those all-important Teams calls. If you can, move the router closer to your garden so your signal strength is better, but if that doesn't work, you may need to purchase a Wi-Fi extender which you can plug in.
Go Al'Desko
If you're hoping to catch a few rays whilst you're working, you could keep things simple and just set up an alfresco workstation.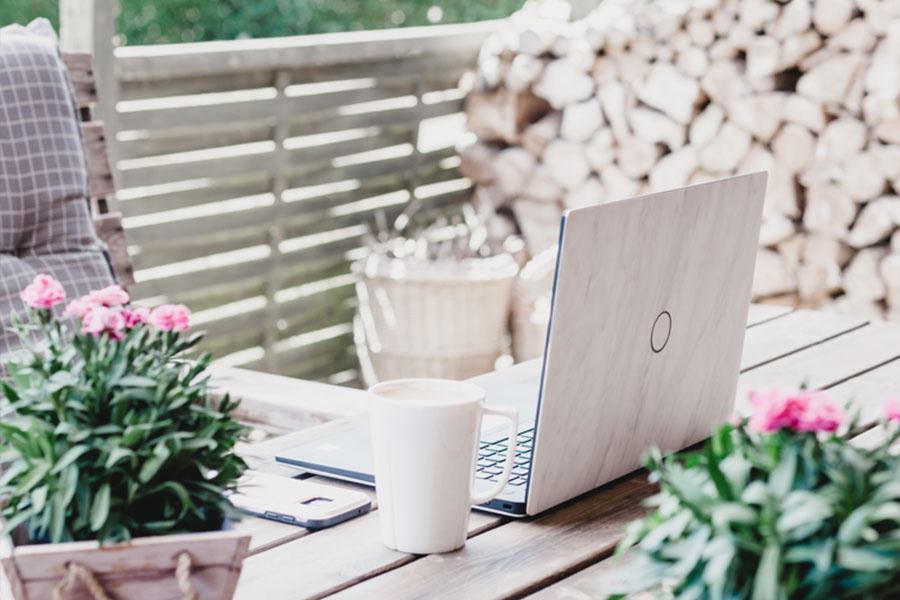 Whilst working from a hammock may sound like the perfect spot, the glare from the sun and the crick in the neck from staring at your laptop can make it quite difficult. Instead, all you need is a small table and chair, which is perfectly placed in your garden to enjoy the sun on your back and the warm summer breeze.
We appreciate the glare from the sun can make working outside seem impossible. However, if you meticulously place your chair so that you're facing away from the sun and use an umbrella or canopy to shade your laptop and prevent it from overheating, (a screen hood or a simple carboard box also does the trick) you can achieve the perfect office set up outside in the summer sun – just make sure you lather yourself in sunscreen!

The Summer House
If you already have a summer house, then turning this into a home office would be a natural transition. You could also think about revamping your shed into a home office as well.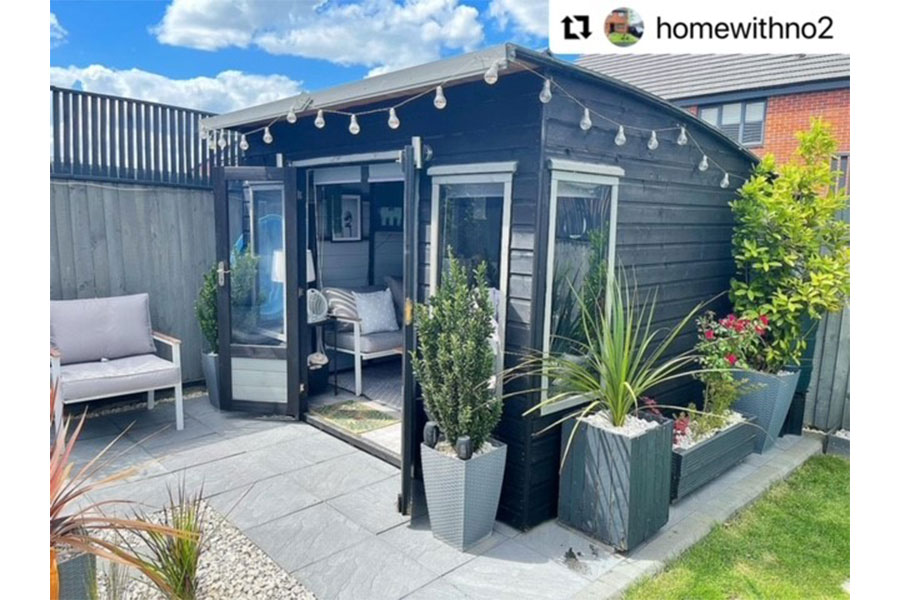 To jazz up your summer house or shed why not paint the walls? Green is the colour most associated with the calmness of nature, and has an added benefit of being quite motivational as well, so it is an ideal choice in which to create a productive space to work.
With a few simple touches, you could transform your summer house or shed into a light and airy environment to work in. Alongside the essentials like a table and chair, simply add a few decorative accessories to your space and pair with a cosy rug to make the space feel more inviting.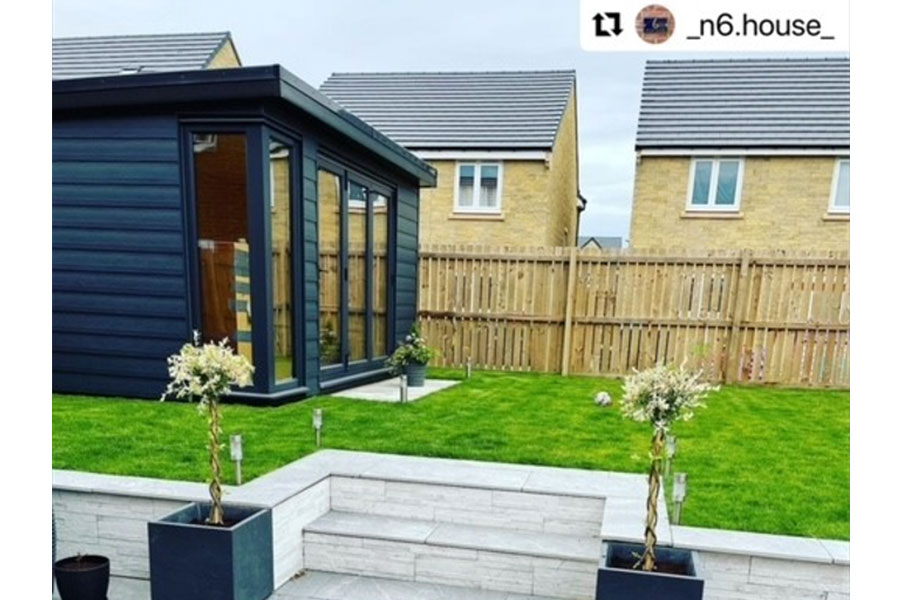 If you want to dress it up a little further, create a 'break out' space with floor cushions and informal seating so you can step away from the screen and enjoy a lovely garden break every so often. And come the end of summer, these items can be easily packed away and the space can be used to store all your other summer furniture for the winter as well.


Trendy Pods
One way to extend our living spaces beyond the home is to erect a pod at the end of the garden. There are many standalone pods available to purchase and they come in all shapes and sizes to fit any garden, however, they can sometimes come with a hefty price tag.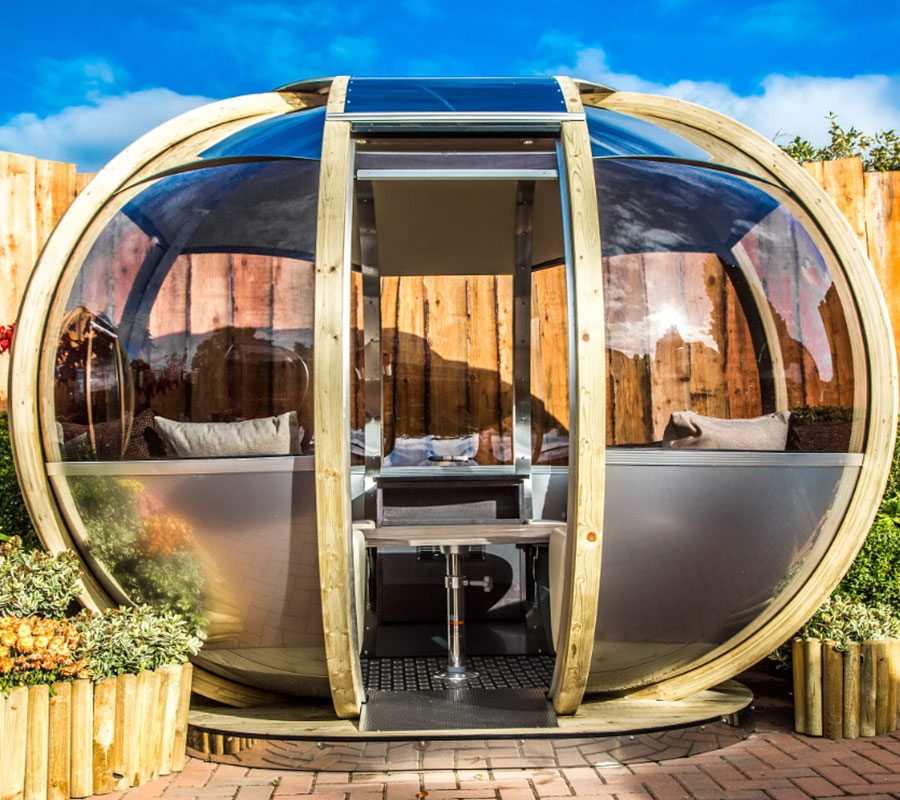 John Lewis - Farmer's Cottage Oval Garden Summer House
If you're planning on installing a pod, think carefully about what you want to lookout on – and how you can maximise on light. Most people place their home office at the end of the garden so it's far enough to feel like a separate space and means you're not sacrificing too much of your garden either.
To incorporate your office pod well into your garden, make sure you consider the path you'll be taking to reach it. Adding steppingstones, or bedding plants creates a natural way finder to your garden office, and by placing plants alongside your summer pod, you can make it feel like it's always been there.
To avoid any unwanted glare during a set time in the day, why not drape some lightweight curtains which you can easily pull across if needed.
We hope our tips help to make the most of the summer months, and if you're reading this from inside the house, maybe it's time to venture out into the garden – for pastures new!