Sculpture Designed by Local Pupil Unveiled at Baxterfield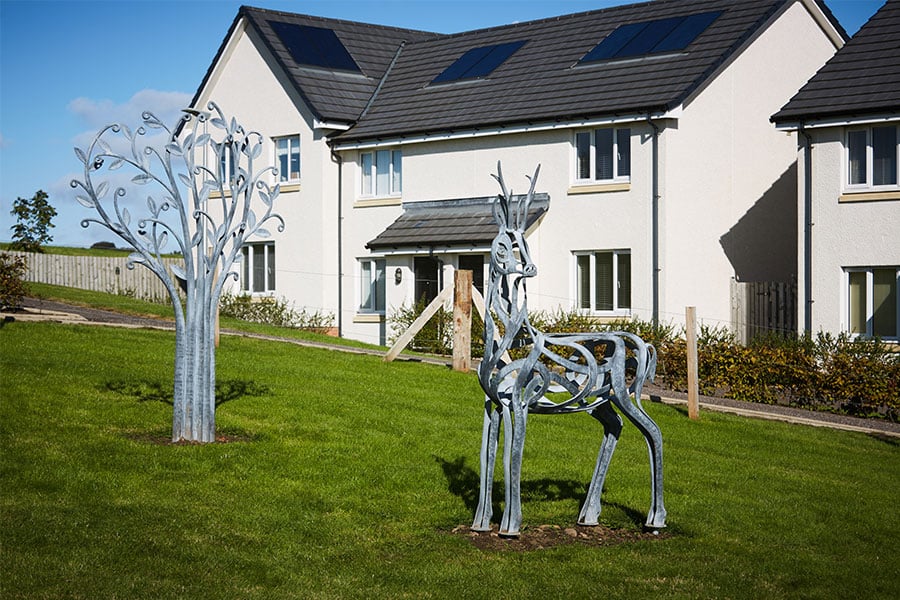 Keepmoat Homes has unveiled a new sculpture at its Baxterfield housing development in Cowdenbeath.
As part of the housebuilder's ongoing commitment to the local community, and to mark the completion of its Baxterfield development, pupils from Hill of Beath Primary School were invited to design a sculpture to be installed in the play park.
Olivia Maxwell, age 10, created the winning design 'Deer in the Woods' which acknowledges the local wildlife in the surrounding area to the development.
Derek Wilson, Regional Managing Director at Keepmoat Homes, said: "We're delighted to have worked with pupils at Hill of Beath Primary School to design the sculpture at our Baxterfield development. The school is located adjacent to our development, and it was important for us to encourage the local school children to get involved in the project. Olivia's design is really well considered and creative, and it looks fantastic in its setting.
"We received so many excellent entries, which showed creativity and captured the essence of this setting on the edge of the village, close to the countryside.
"The sculpture installation at our Baxterfield development is a great example of how we work within local communities."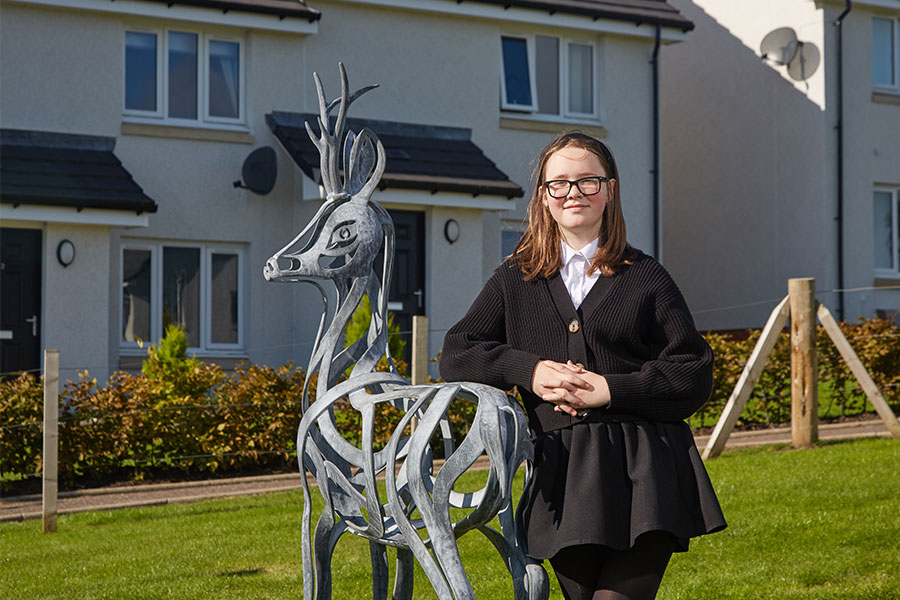 Maureen Lewis, Headteacher at Hill of Beath Primary School, said: "This has been a fantastic opportunity for partnership working. Our pupils have really enjoyed visiting the Baxterfield site, and having Keepmoat staff visit the school to share plans and consult the children about their views.
"Olivia's winning design is a popular addition to the park and is a permanent reminder of the importance of valuing our local environment and heritage."

Keepmoat Homes is actively seeking new land opportunities for residential development in Fife. For more information, please contact David GIlling on [email protected]