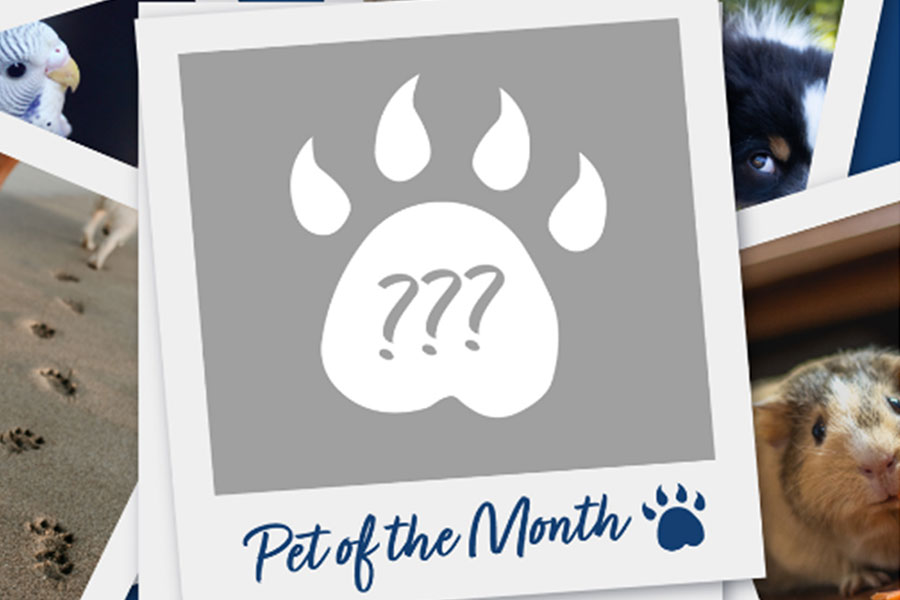 Calling all owners with 'pawsome' pets! You know your pet is the best pet on earth – but isn't it time everyone else knew it too?
We're on the hunt for our 'Pet of the Month' to showcase just how fabulous they are.
To submit your furry companion for ultimate fame and glory, simply share your cutest, funniest or posing pet 'pawtraits' with us on Facebook or Instagram using the hashtag #KeepmoatPet, as well as tagging Keepmoat Homes.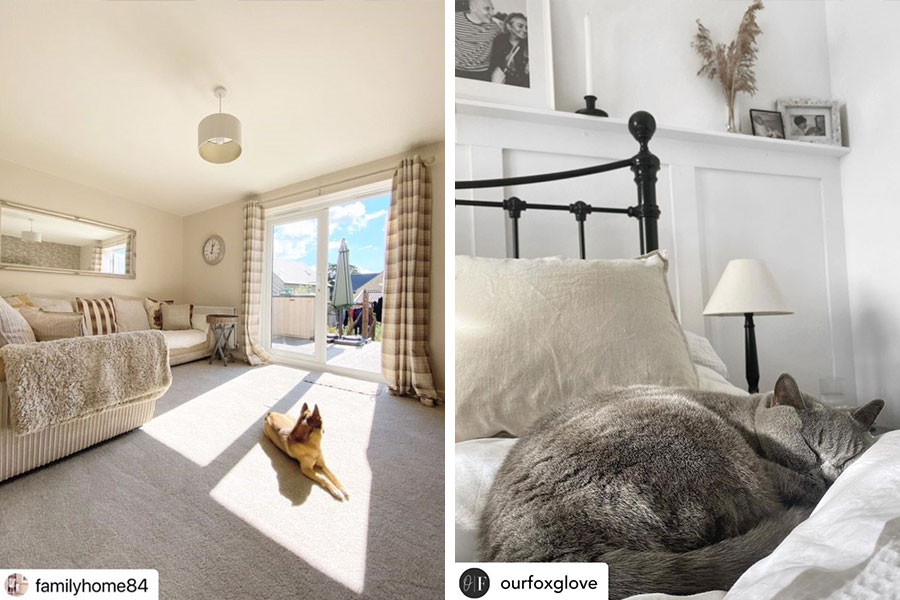 Every month, one photogenic pet will be crowned our 'Pet of the Month' and will be showcased on our Pet Hall of Fame below. The proud owner will also receive a £25 gift card to spend at Pets at Home, along with being in with the chance to receive a custom drawing of their pet 'pawtrait', designed by Graeme Bandeira, the Yorkshire Post cartoonist, to hang inside their new home, which will be decided via a public vote every 3 months.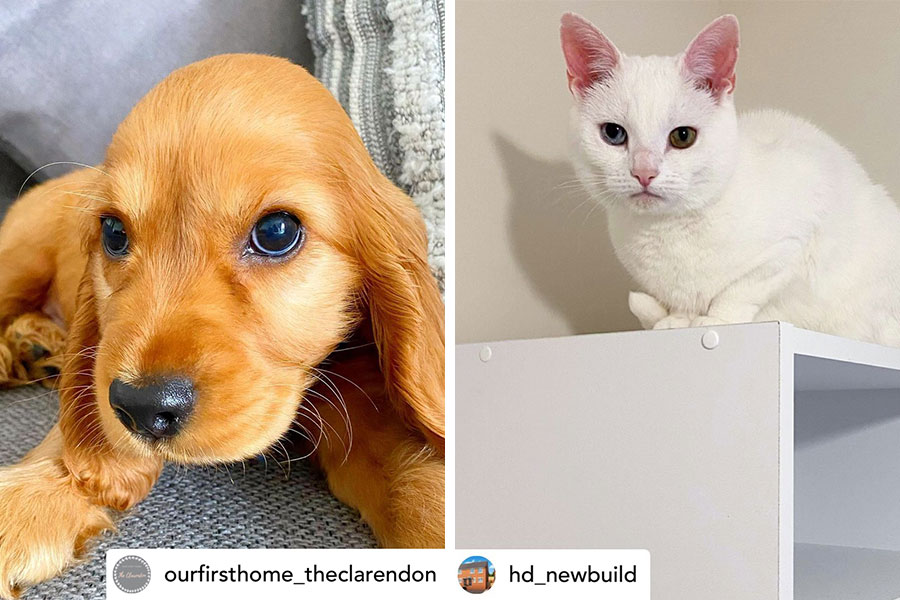 At the end of the year, we'll ask the public to vote for their favourite, which will see one pet awarded 'Pet Pawtrait of the Year' and have their custom drawing displayed in one of our showhomes. May the best pet win!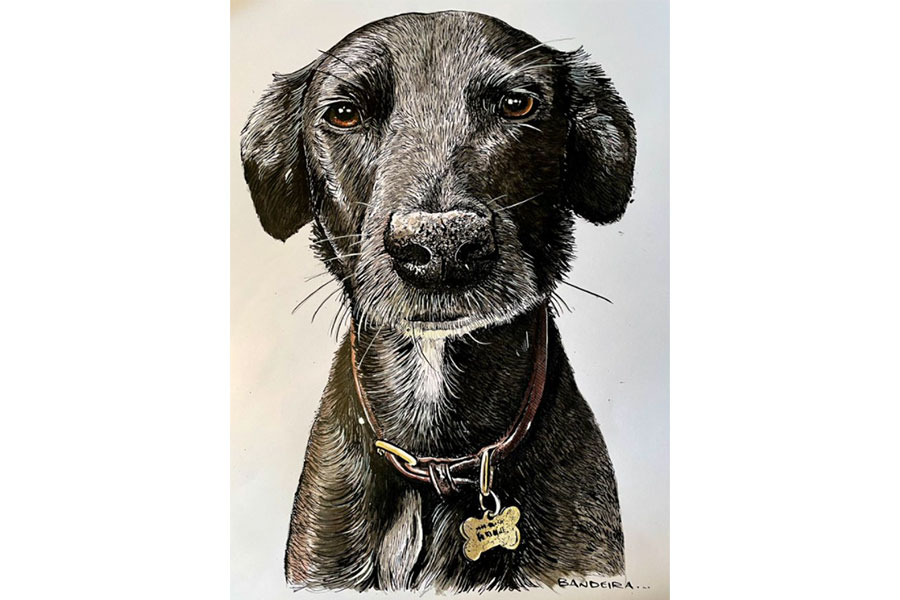 Pet Hall of Fame
February 2022
Pet: Millie, Scottish Fold
Owner: Andreea Bireescu
Millie is our pet of the month for February. She is a lovely Scottish Fold who features bright white fur and mesmorising green eyes. At just six months old, Millie loves nothing more than playing with her human sister, the pair are inseparable.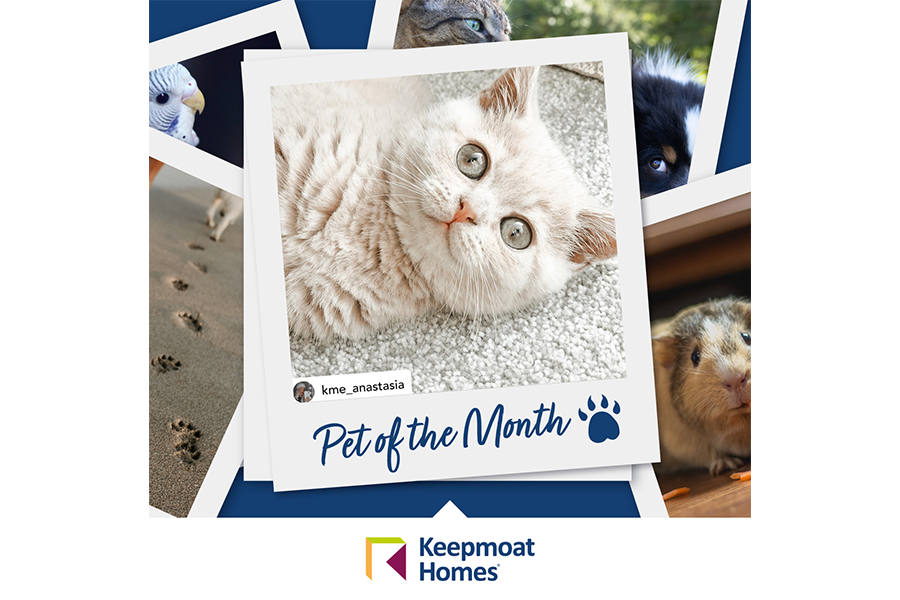 January 2022
Pet: Milo, British Shorthair
Milo is our January Pet of the Month. He's 4 years old and predominately an indoor cat but does enjoy exploring in the garden when the weather is nice. He is extremely friendly and affectionate, and loves nothing more than cuddling up on the sofa and getting his tummy rubbed from his owners, Garry, Stacey, Danyella, Connor and Grace.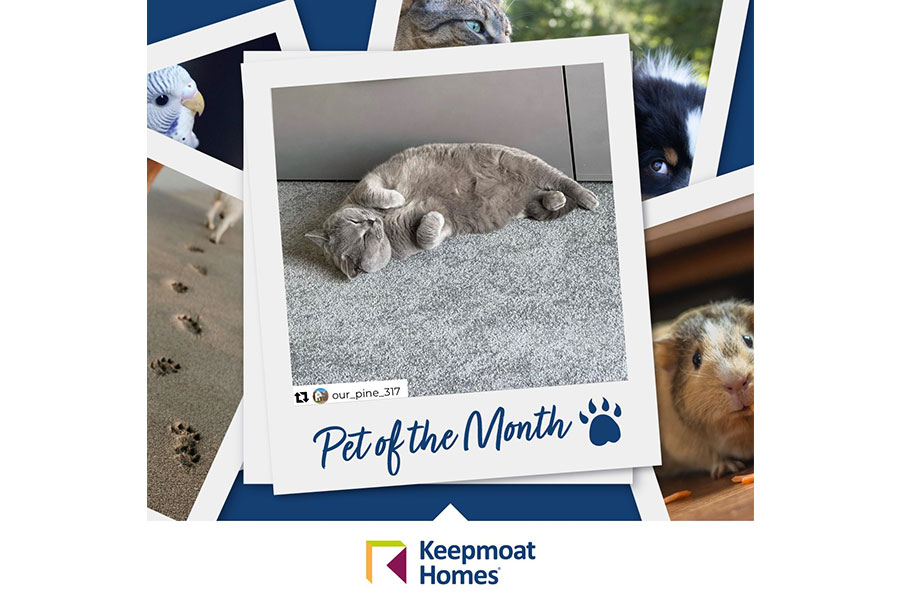 December 2021
Pet: Bella and Levi
Owner: Tracy Dowdall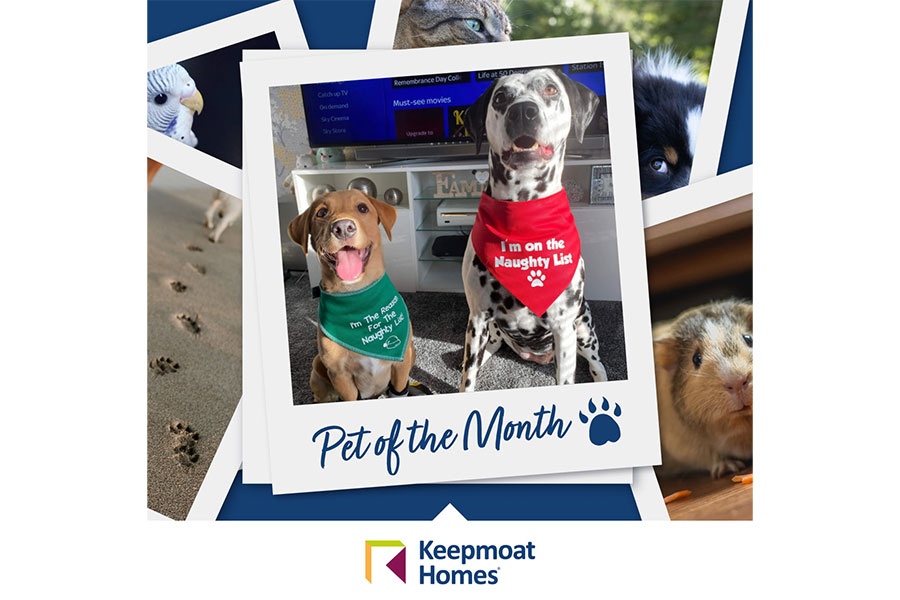 November 2021
Pet: Jim & Barbara, Moggy
Owner: Nathan Osborne
Please meet our November Pet(s) of the Month, Jim and Barbara. Jim and Barbara are 2 years old and were adopted in December 2019 from Cats Protection after being in a neglectful home. They were in a litter of 5 and were the last 2 to be adopted. They both love getting up to mischief, often taking it in turns to see who can jump on the highest piece of furniture. They love going out and chasing leaves and cuddling with each other, and their favourite part of the day is when they get to lay on top of their owners at bedtime.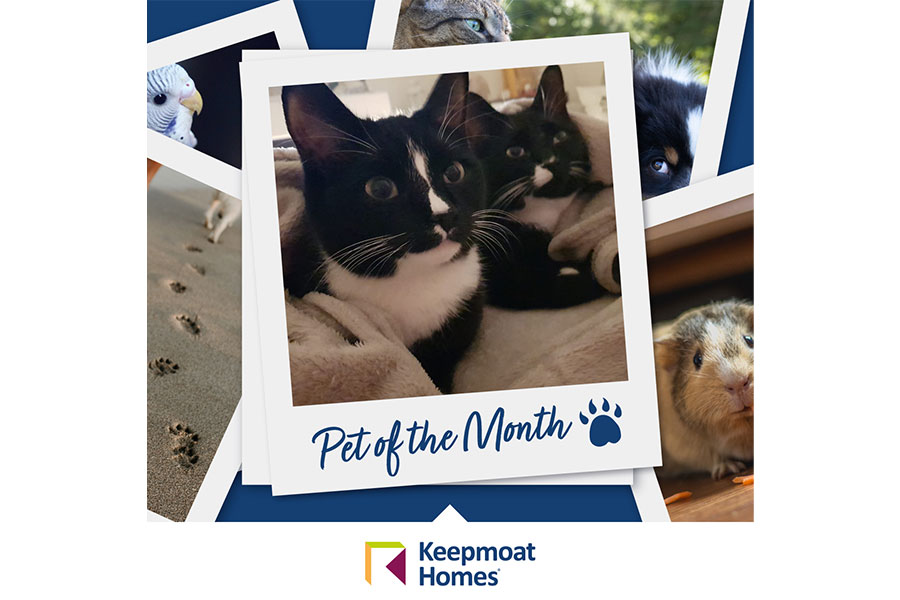 October 2021
Pet: Stella, Sprocker Spaniel
Owner: Rebecca Fletcher
Meet Stella, our first Pet of the Month. She's a Sprocker Spaniel and is currently 4 months old. She enjoys walks (mainly to the beach) or stealing socks and hiding under the table with them. She is really friendly and has a very cheeky side to her and is always causing trouble and up to no good!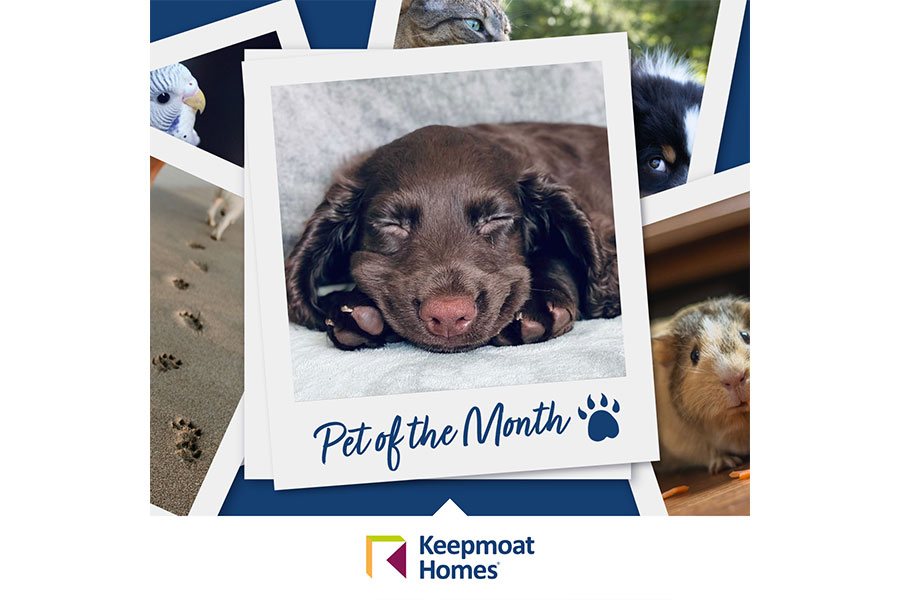 Terms and conditions:
This promotion is in no way sponsored, endorsed or administered by, or associated with Facebook or Instagram.

You understand that you are providing your image and information to Keepmoat Homes, and not to Facebook or Instagram.

Any details received (including name, address etc.) will not be passed to third parties outside of Keepmoat Homes. By participating in this promotion, you agree to a complete release of Facebook and Instagram from any claims.

Keepmoat Homes competitions are only open to residents in the United Kingdom. Employees of Keepmoat Homes, partners, their subsidiary companies, their families, agents and other parties directly involved with this promotion are not eligible to enter. Keepmoat Homes reserves the right to verify the eligibility of participants and/or exclude participants at its sole discretion at any time for any reason.

To enter, users must post an image of their pet on Facebook or Instagram tagging Keepmoat Homes and using the hashtag #KeepmoatPet in the caption. Social media accounts must be open to the public in order to be entered into the competition.

The competition will run on a month-by-month basis.

One winner will be chosen at the end of the month, based on their image by Keepmoat Homes' social media team. The team's decision is final.

The winning photo will be added to Keepmoat Home's Pet Hall of Fame on their website and the winner will receive a £25 gift card to spend at Pets at Home. There is no cash alternative and no alternative prizes.

After every quarter (3 months) one winner will receive a custom drawing of their pet, and at the end of the year, one overall winner will have their illustration displayed inside Keepmoat Homes' showhomes. There is no cash alternative and no alternative prizes.

Entrants using obscene or abusive language will be removed from the competition, and their image will be untagged.

The competition is open to the public in the UK.

By submitting your image, you are consenting to Keepmoat Homes using your personal data (name, Instagram account etc.), as well as reposting the image onto Keepmoat's own social networking sites and website at any given time.

The winners' image will be reposted onto Keepmoat Homes' social channels.

Winners' names may be published on Keepmoat Homes' social media channels at any time. Imagery may also be shared.

Keepmoat Homes' social media team will comment in reply to the winning entry within five working days of the competition's close.

Prize redemption will be arranged directly with the winner.

There is no age requirement for participants to enter the competition.

One image published counts as one entry. There is no limit to the number of entries.

By submitting the photo using the hashtag #KeepmoatPet, you consent you have the right to do so and are the author of the image

Keepmoat Homes reserves the right to withdraw this competition at any time.