National Homebuilder Partners with Goram Homes and Bristol City Council to Create New Housing Development in Bristol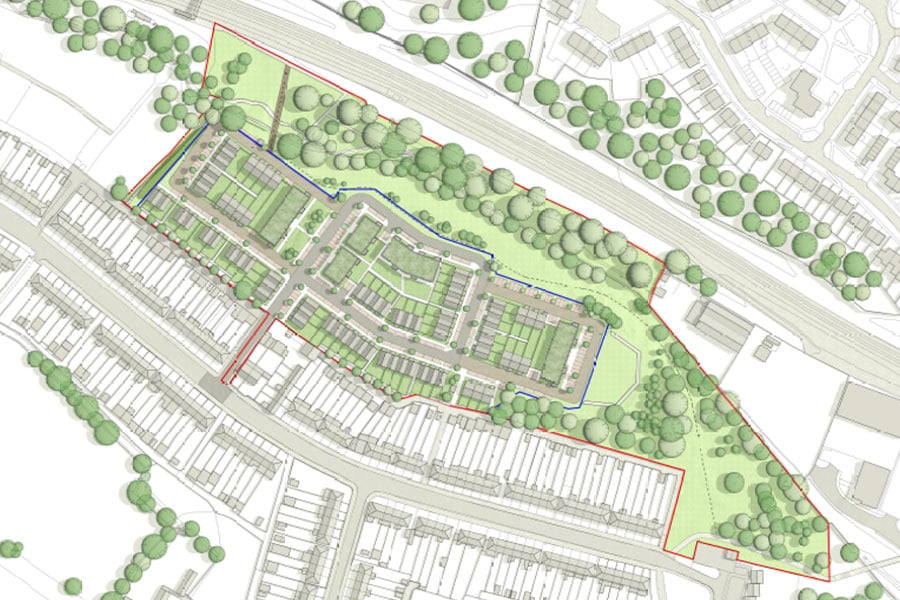 The redevelopment of a brownfield site in Bristol is officially underway, transforming it into a new housing development which will offer affordable homes to the area.
National housebuilder Keepmoat Homes, working in partnership with Bristol-based housing company Goram Homes and Bristol City Council, are proposing the redevelopment of the brownfield site into a housing development of 140 new homes.
The site, which will be based on Dovercourt Road, Horfield, was previously used as a compound for Network Rail, Bristol City Council and Bristol Water. The development will feature 76 one and two-bedroom apartments, and 64 houses including two and three-storey homes, designed to the Nationally Described Space Standard. The proposed new homes will benefit from improvements to the building fabric to increase energy efficiency, as well as low carbon heating systems, providing the city with much-needed affordable homes in a sustainable way.
Alongside the new houses, the scheme will also provide ecological enhancements to improve nature conservation and biodiversity within the site and wider area. This will include the woodlands adjacent to the site being retained, enhanced and managed for wildlife, and the provision of new native species-rich hedgerows within the development.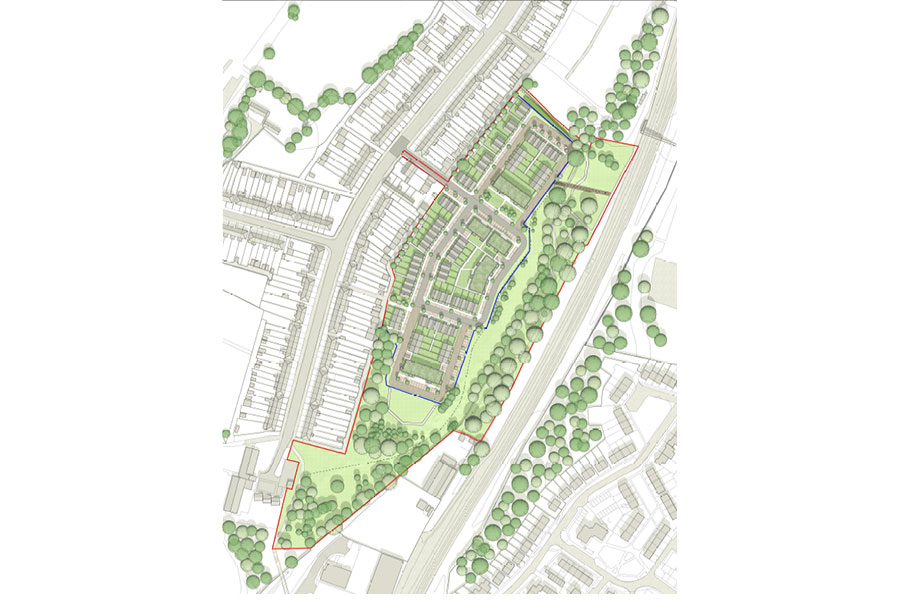 Cllr Tom Renhard, Cabinet member for Housing Delivery and Homes said:
This partnership presents a fantastic opportunity for us to transform this under-used brownfield site and build more affordable homes in a great area of Bristol. By focusing on building the new homes sustainably, as well as improving the local environment as part of the proposals, the scheme can help us to meet Bristol's housing need, while responding to the climate and ecological emergencies. I look forward to working with the community and our partners as the proposals are developed to make sure that any new development complements and supports the existing neighbourhood."
Charlotte Goode, Regional Managing Director at Keepmoat Homes said:
"We are very proud to be a partnership-based business and look forward to working collaboratively with Goram Homes and Bristol City Council on this exciting project. The new development will offer a range of homes, including affordable housing, allowing people to buy or rent a new home in a brilliant suburb of Bristol.
"We have a strong track record of delivering high-quality homes across the country and look forward to redeveloping the area, and creating a strong community feel both within and outside of the development, helping to breathe new life into the Horfield area."
Stephen Baker, Managing Director, Goram Homes said:
"We were really impressed with Keepmoat's record of working in partnership to build first rate developments and their commitment to delivering social value and supporting communities. We are delighted to be working with them on the Dovercourt development."
As part of their commitment to the Bristol community, Keepmoat Homes and Goram Homes has pledged to support local people and help generate opportunities in training and employment using sub-contractors, work placements and apprenticeships, as well as supporting local community projects throughout the lifetime of the project.
An application for outline planning permission will be submitted at the beginning of 2022.